Weekly Family Meal Plan – Includes four weeknight meals, a side dish, a breakfast, a dessert, and a snack idea!!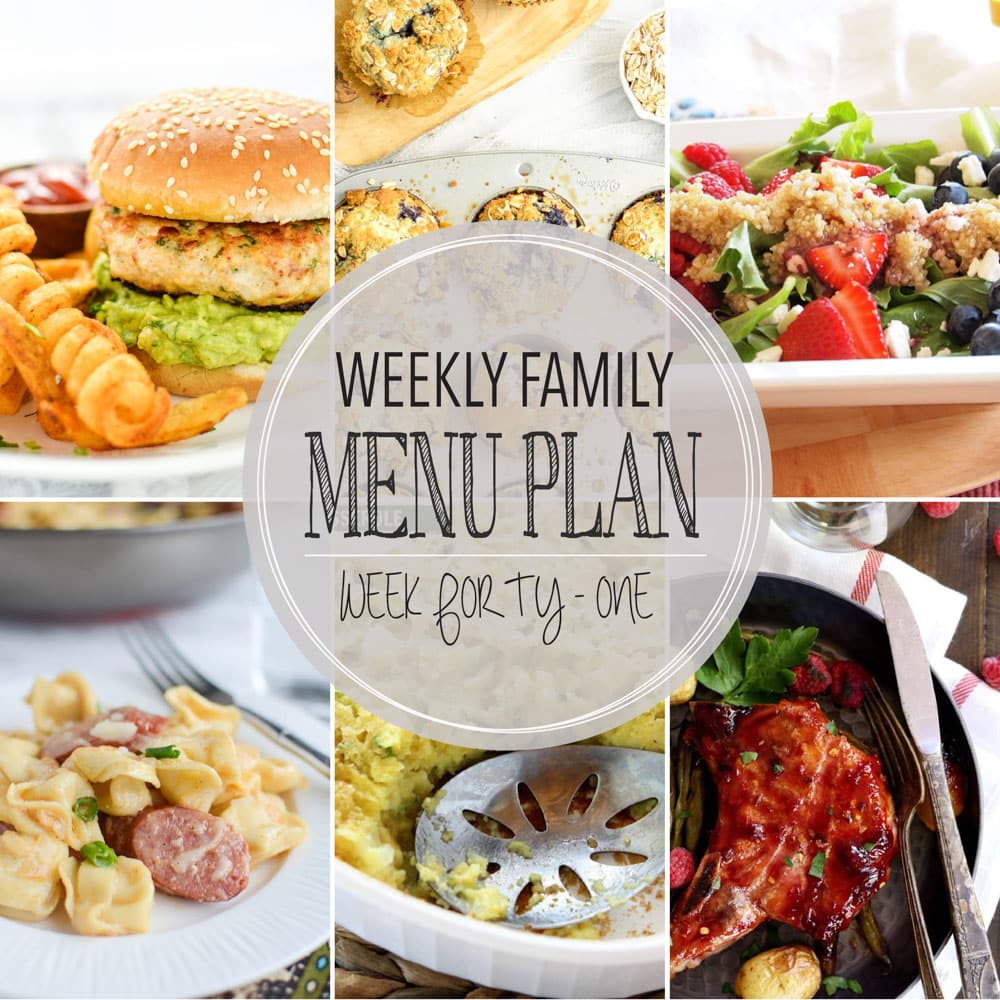 As I type up this post, I am currently starving!!  This week's menu looks so darn yummy!  I cannot wait to try them!  This weekend we will be busy with a birthday party and shopping for wedding things.  My oldest nephew gets married next Saturday, and we are so excited.  Three of my kiddos are in the wedding, so I have some last minute things to go get. Wish me luck!
Hope you enjoy this week's menu, and don't forget to download the free grocery list printable here.
Main Dish #1 – Grilled Chicken Burgers with Guacamole
What a perfect healthy dinner idea!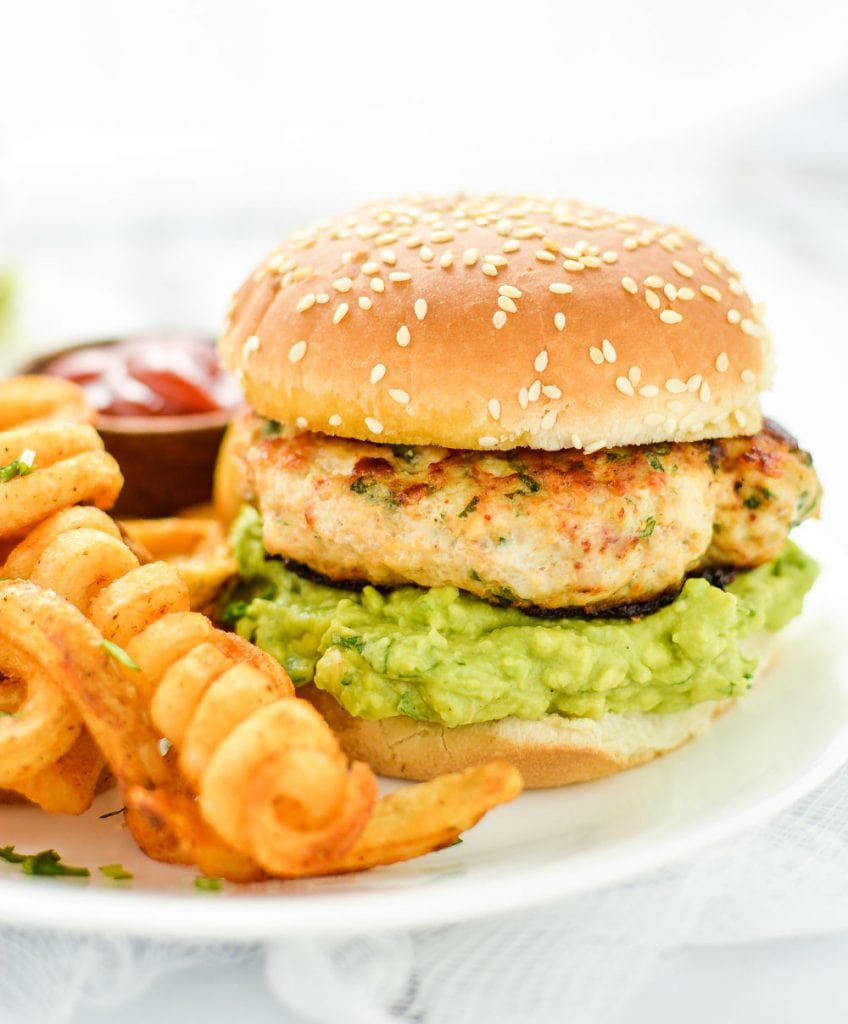 Main Dish #2 –Cajun Tortellini Alfredo
Noodles are always a hit!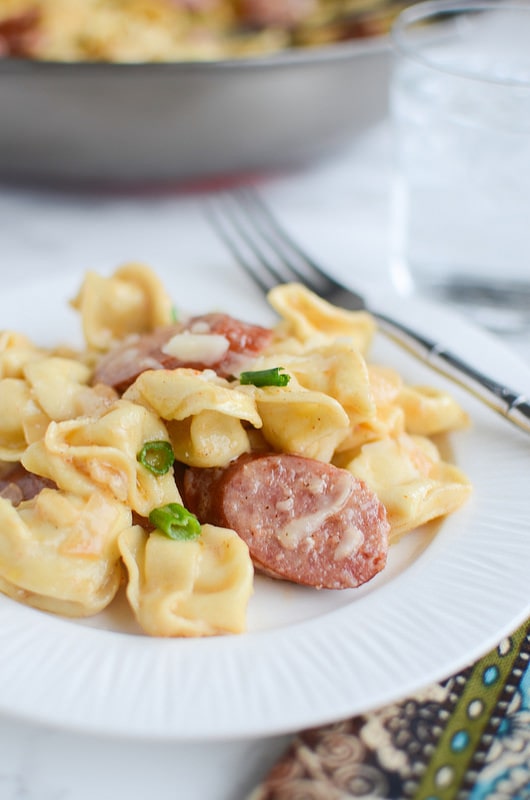 Main Dish #3 – Quinoa Berry Salad
Another great healthy idea for you!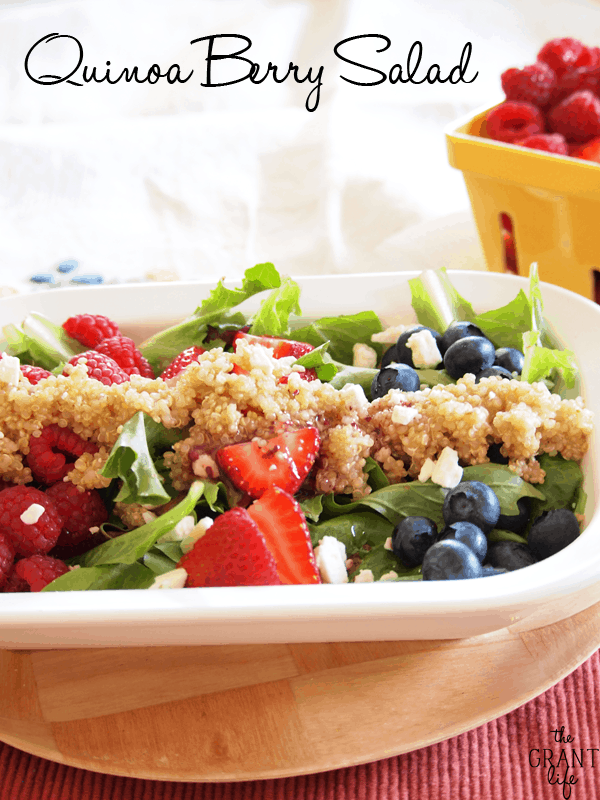 Main Dish #4 – Sheet Pan Raspberry Pineapple Pork Chops
I bet these are fantastic and packed with flavor!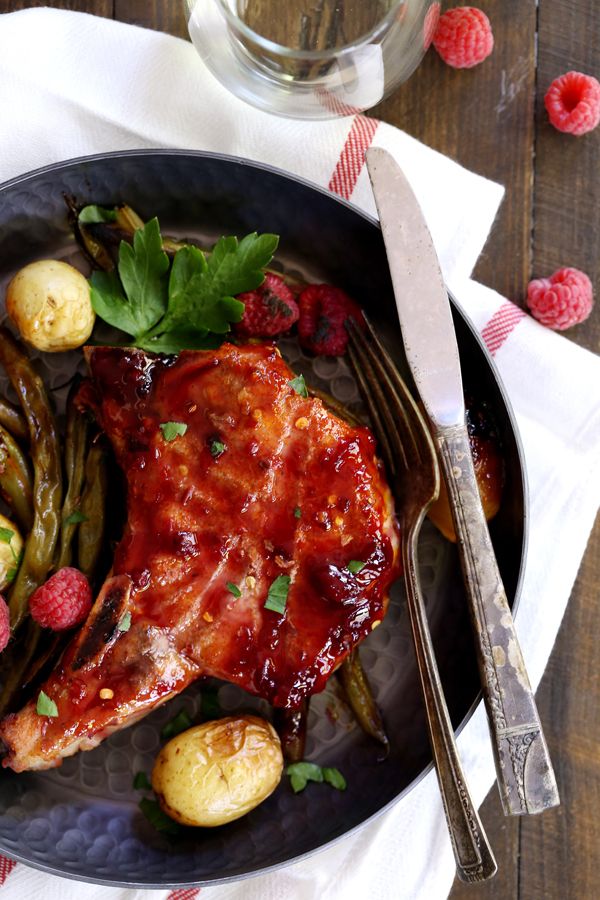 Side – Corn & Zucchini Casserole
This is a major family favorite around here!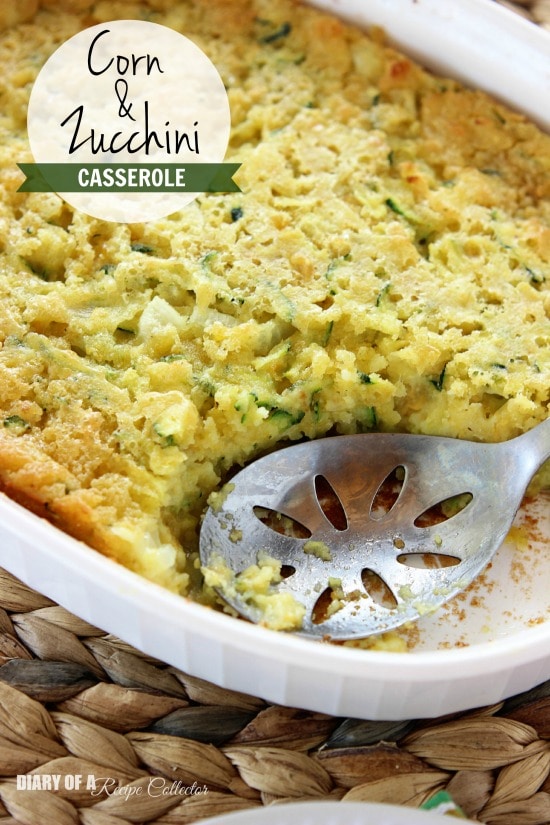 Dessert – Nutella Brownies
My kids LOVE Nutella, so I am quite sure they would love these too!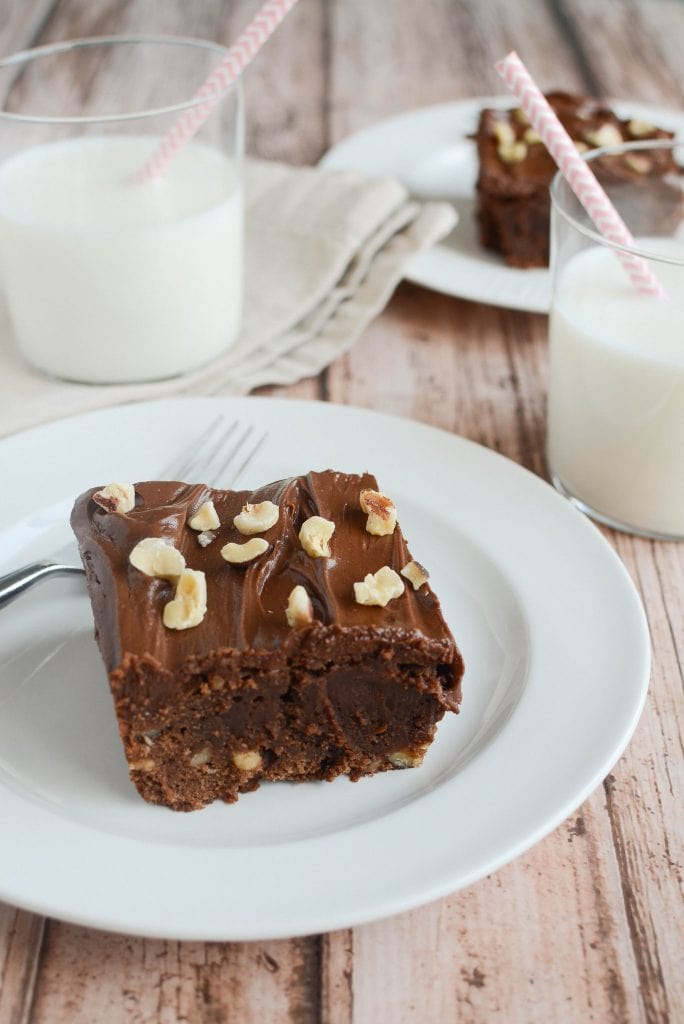 Breakfast – Blueberry Sour Cream Oat Crumble Muffins
This is a perfect breakfast for the week too!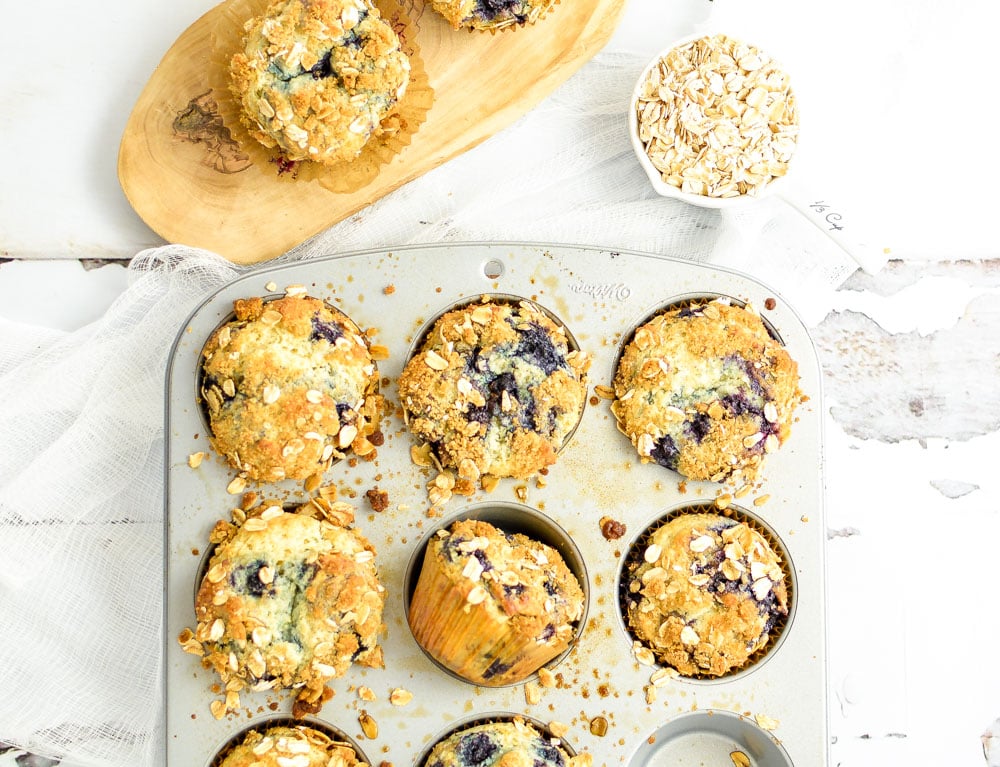 Snack – Watermelon Feta Salad
I've never tried this before, but I do love the salty-sweet idea!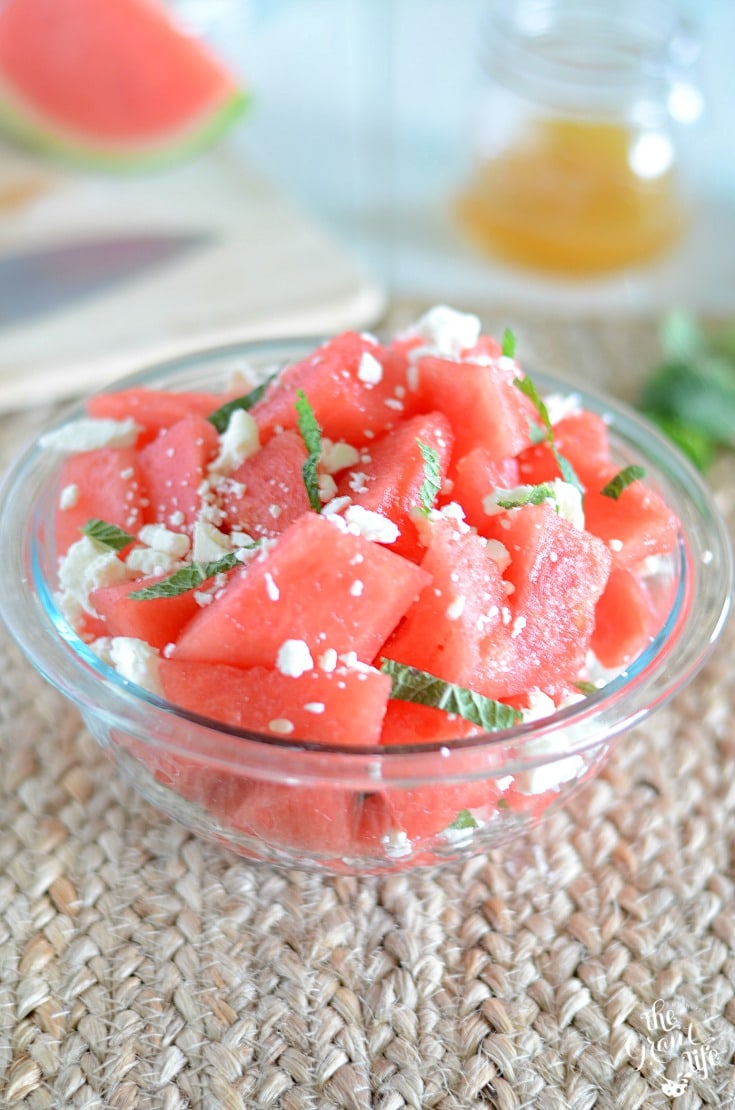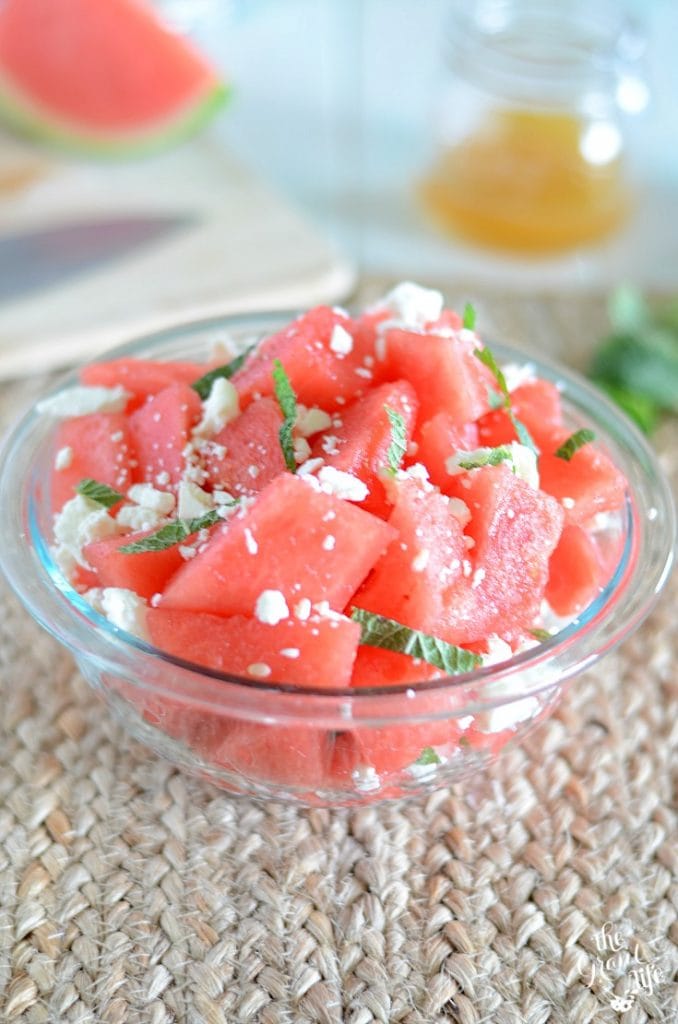 Brought to you by:
Diary of a Recipe Collector | The Grant Life | Melanie Makes | Fake Ginger | Cooking and Beer
Looking for more? You can find ALL RECIPES HERE.
For more ideas, follow me on FACEBOOK, PINTEREST, INSTAGRAM, TWITTER, AND PERISCOPE.
Get FREE recipes delivered to you by email: SIGN UP HERE!