Corn & Zucchini Casserole – An easy cornbread casserole filled with corn and fresh zucchini makes a perfect side dish!

I'm so excited to bring you this recipe today. I shared it a few months ago on Mandy's Recipe Box, and I couldn't wait to do the same here. Corn Casserole has to be one of my favorite side dishes. It is so easy and so good, and it all starts with a box cornbread mix! Well, with zucchini season in full swing, I thought it would be a great addition to a family favorite. It's moist, buttery perfection and a perfect summer side!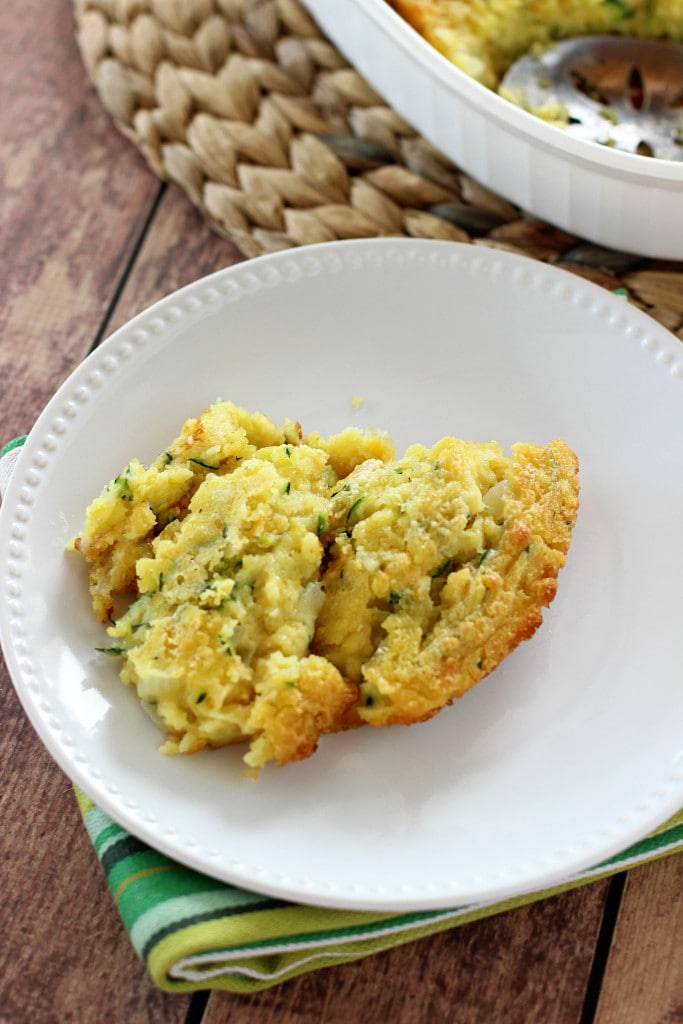 I often hear from readers who make their own cornbread mix. That would work fine here too! Just use your own recipe and add in the chopped onion, cream-style corn, and the shredded zucchini. Don't forget the butter either!
Hope you enjoy this summer side as much as we did! See y'all next week, and be sure to check out other perfect side dishes below!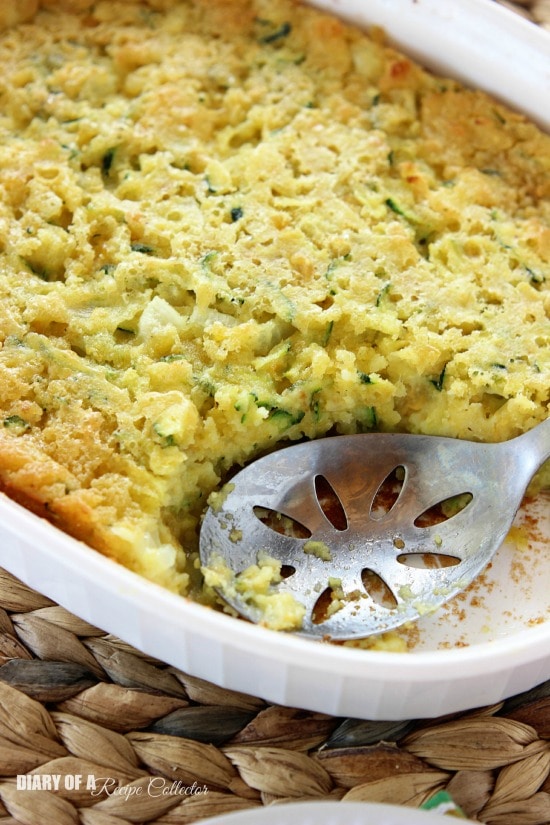 Corn & Zucchini Casserole
Author:
Ingredients
1 stick butter
1 box Jiffy cornbread mix
1 egg
1/3 cup milk
1 cup chopped onion
1 can cream-style corn
2 cups shredded zucchini (about 2 small zucchini)
Instructions
Preheat oven to 375.
Place stick of butter in a 7 x 10 baking dish. Place in oven to melt butter while the oven preheats.
In a large mixing bowl, mix cornbread mix, egg, and milk until combined.
Mix in onion, cream-style corn, and shredded zucchini.
Once butter has melted, remove from oven. Pour batter onto butter in casserole dish.
Bake for 30 minutes or until golden brown.
Other recipes you may like:
Vidalia Onion Cornbread Muffins