Grilled Chicken & Bacon Pizza with a Garlic Cream Sauce – Looking for a nice change to your family pizza night? Well this is such a great recipe! It has all my favorites: grilled chicken, bacon, and a yummy creamy garlic sauce…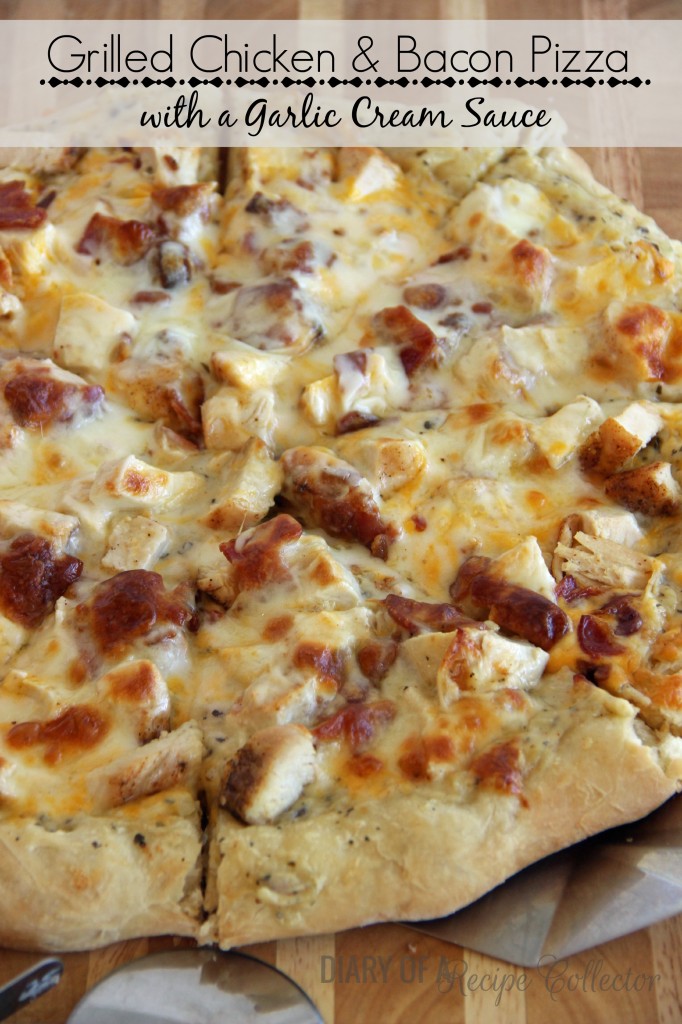 So I've been a little absent on my blog for the last week. I have a really good excuse. I've been in Disney World for the last week. I had every intention of doing my usual blogging while I was gone, but HOLY COW, that place is a little overwhelming!! It was my first time to ever go, AND we surprised our kids that morning we left. It was such a fun week, but did I mention it was overwhelming?
My husband is extremely laid back, and I kept trying to explain to him this was not our typical beach vacation. It was going to require a schedule…down to certain fast passes at certain times along with dining reservations thrown in there too. He called me the "Tour Guide from you know where…."
And I think we walked like 10 miles a day! And I'm 33 weeks pregnant. But boy did the kids have a great time! My 5 year old son was such a champ! He rode all the big rides with my husband while my girls and I hung out and saw many of the princesses. My mom and dad and two older nephews came along too.
And the food…the food… the food! We had the dining plan and we had more food than we could possibly eat. It was so much fun going to eat at the different resorts and special park restaurants. All the planning and researching was so worth it!
So I wanted to share a few of my favorite pics of our trip:
RECIPE FOR GRILLED CHICKEN & BACON PIZZA IS BELOW!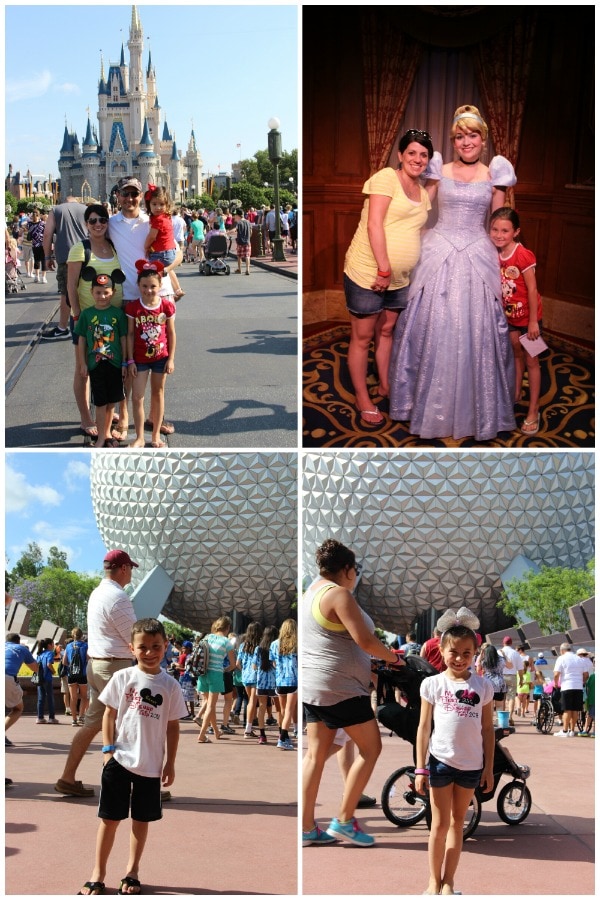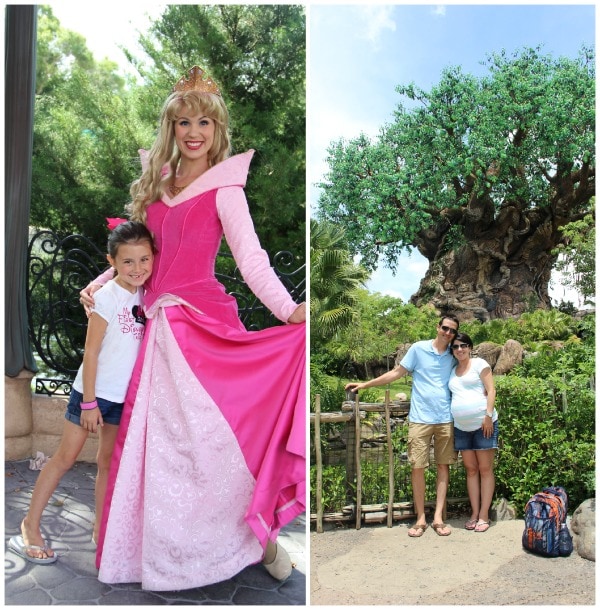 Memories to last a life time!!!
And speaking of memories, give this little pizza a try. It is such a nice change to a traditional Italian pizza. We loved it! My kids went on and on about how much they liked it. Gosh I love it when they just eat their food!
It is really simple. I used Pioneer Woman's Pizza Crust recipe, which I've blogged here. The garlic cream sauce makes it so good. Best of all, this pizza can be completely customized with all of your favorite veggies too. I kept mine pretty basic, but I see endless possibilities with this recipe.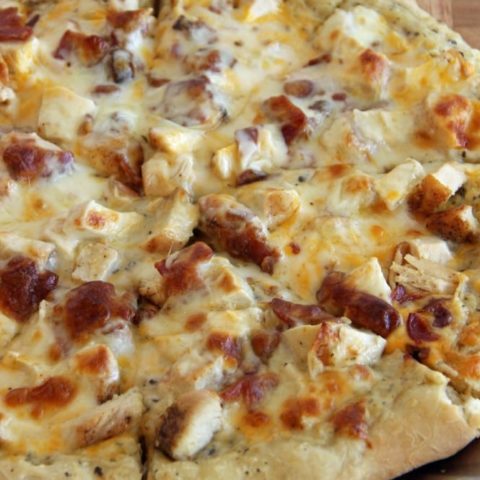 Grilled Chicken & Bacon Pizza with a Garlic Cream Sauce
Ingredients
2 chicken breasts
6 slices bacon
pizza dough
salt and pepper or creole seasoning
2 tbsp butter
1 tbsp olive oil
4 cloves garlic, chopped
1 shallot, chopped
2 tbsp flour
1/4 cup wine, beer, or chicken broth
3/4 cup milk
1/2 tsp dried basil
1 cup colby jack cheese
7 slices mozzarella cheese
Instructions
Preheat oven to 450.
Line a small pan with parchment paper. Place bacon slices on parchment and cook for 10-15 minutes our until crispy.
Season and grill chicken. Set aside to cool.
For sauce:
In a skillet, melt butter and oil.
Add garlic and shallot. Cook for 2 minutes.
Add flour and cook for 1 to 2 minutes stirring frequently.
Add wine (or beer or broth). Stir.
Add milk slowly and stir.
Season to taste.
Add basil.
Stir and cook for 2 more minutes over medium heat.
Remove from heat.
Spread pizza dough onto pizza pan or stone. Prick with a fork all over.
Spread sauce over dough.
Top with chicken, bacon, shredded colby jack, and sliced mozzarella.
Bake at 450 for 15 minutes.
Notes
This pizza is so versatile. Change it up by adding veggies like spinach or change up cheeses by adding shredded Parmesan or sliced provolone instead.
Recommended Products
As an Amazon Associate and member of other affiliate programs, I earn from qualifying purchases. This helps us keep our blog running efficiently and allows us to create more recipes for you.
Need some pizza making supplies?



Other versions you might want to try:
Garlic Cream Grilled Chicken & Bacon Paninis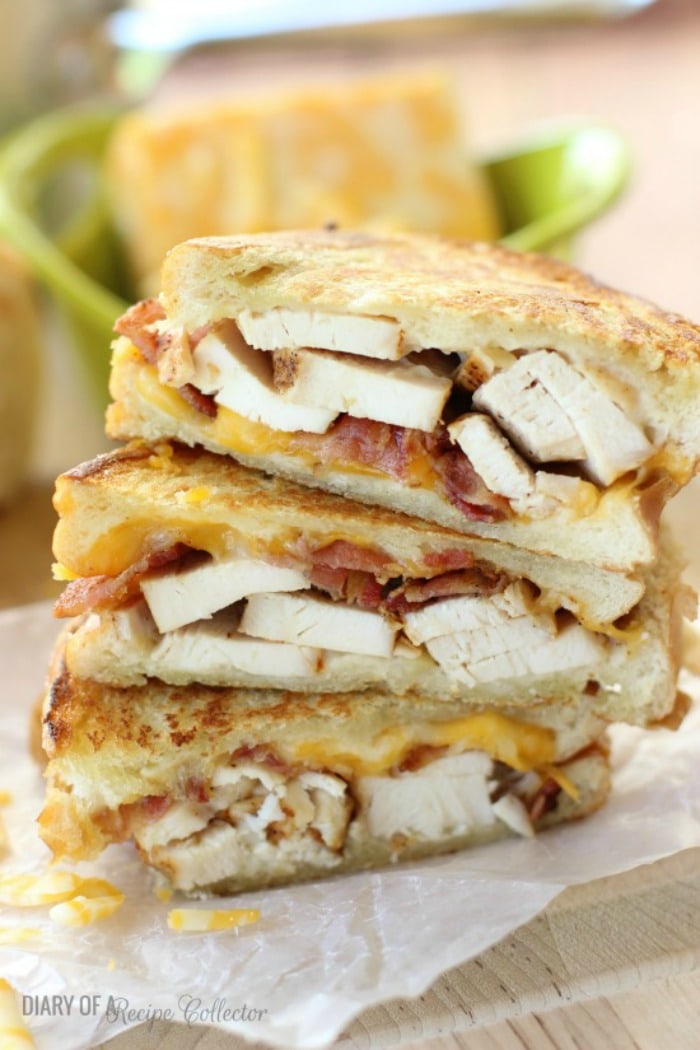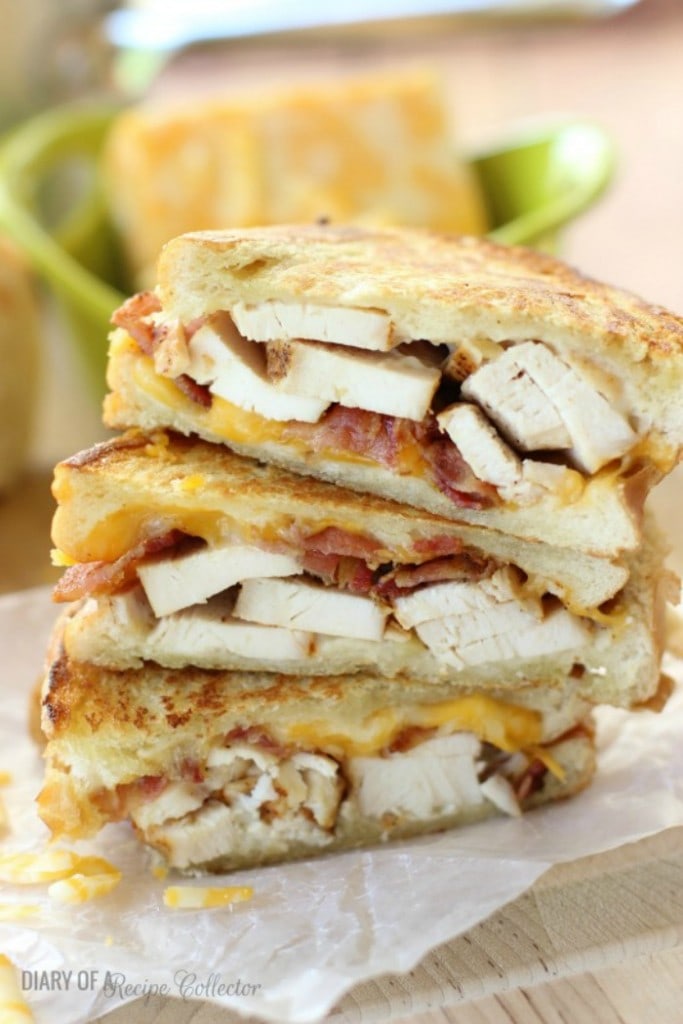 Garlic Cream Chicken Calzone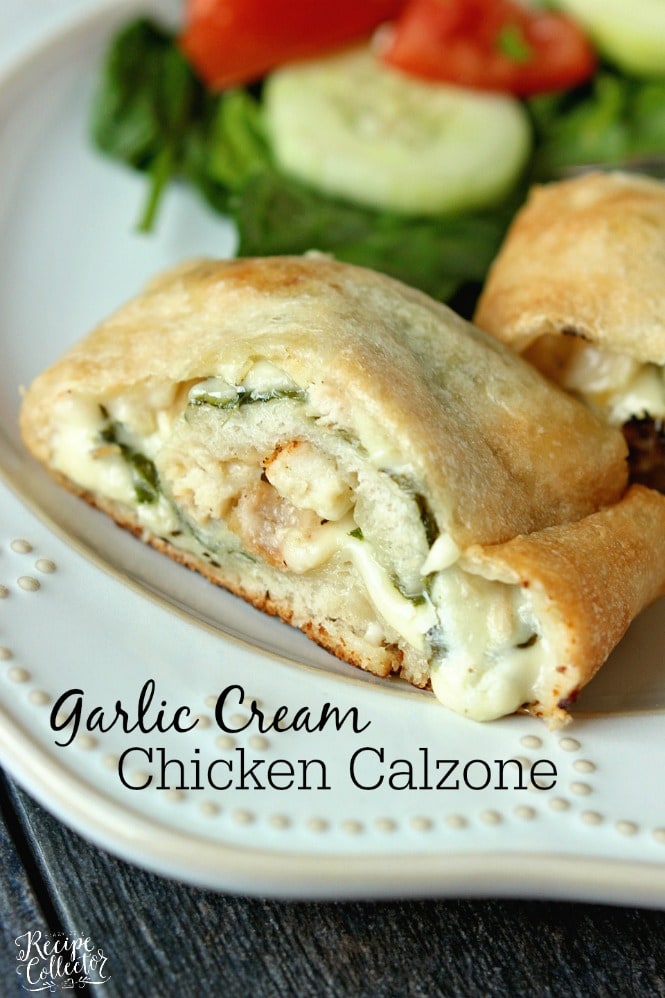 Chicken & Bacon Alfredo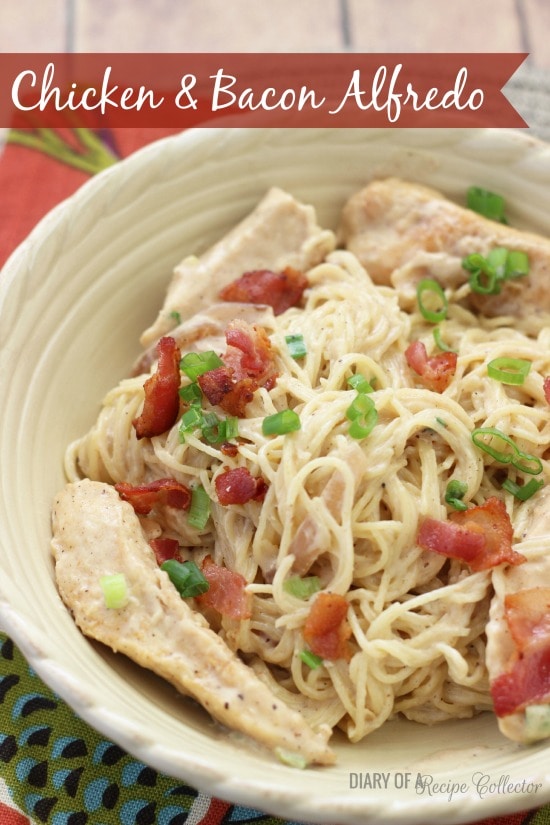 Do you love Disney like we do? Planning a trip and need your Mickey or Minnie ears?
Check these out!!