Basil Pesto Orzo – A quick and easy side dish made with only 4 ingredients!  Plus it can be made gluten free too!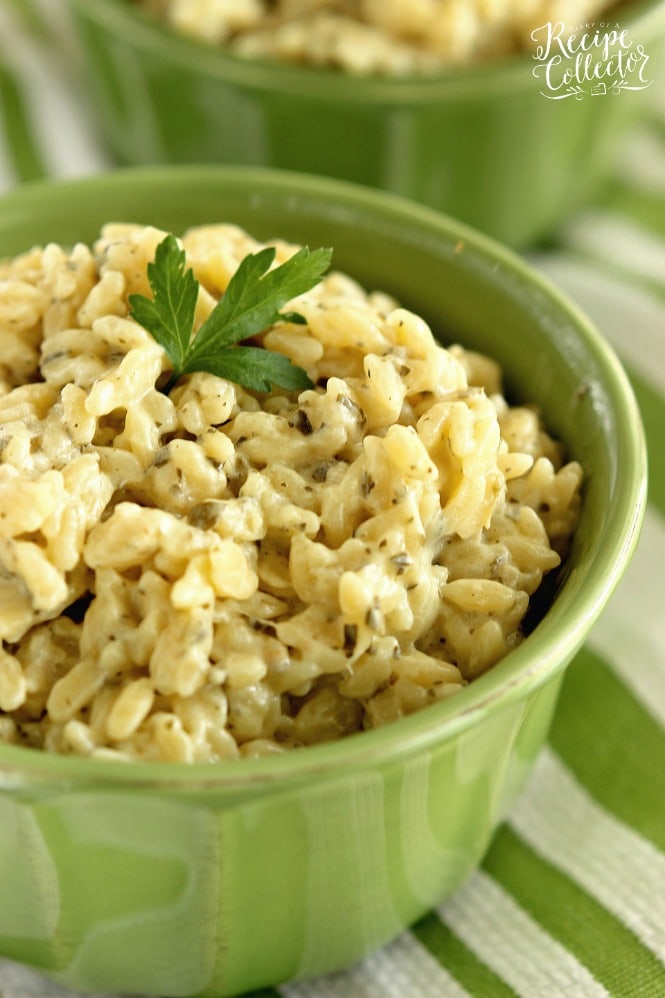 Let's kick off June with a super simple side dish perfect for all your grilling and outdoor cookouts!  I'm so happy it's summer!  And we are so excited to be home from our big road trip.  It was beyond words…AMAZING!  I hope you don't mind, but I will be sharing our trip in about 3 or 4 posts over the next week.  I have a ton of pictures, and I want to tell you all about it!  It was eleven days…one minivan…two parents…four kids…and over 3000 miles traveled.  We made memories we will never forget!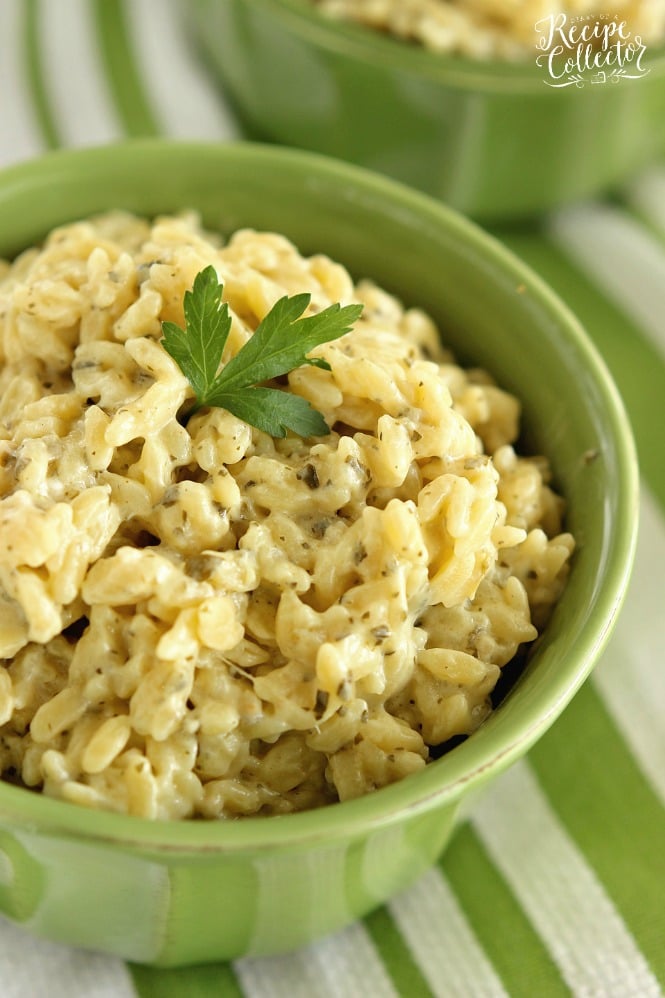 When we arrived home Monday afternoon, everyone including the baby happily sought something to do on our own 🙂  It was so funny how content everyone was to be home.  It's nothing like a good vacation to make you appreciate your home and your familiar surroundings.  I LOVE to travel, and I LOVE to go on vacation, but I also LOVE how I value being home afterwards.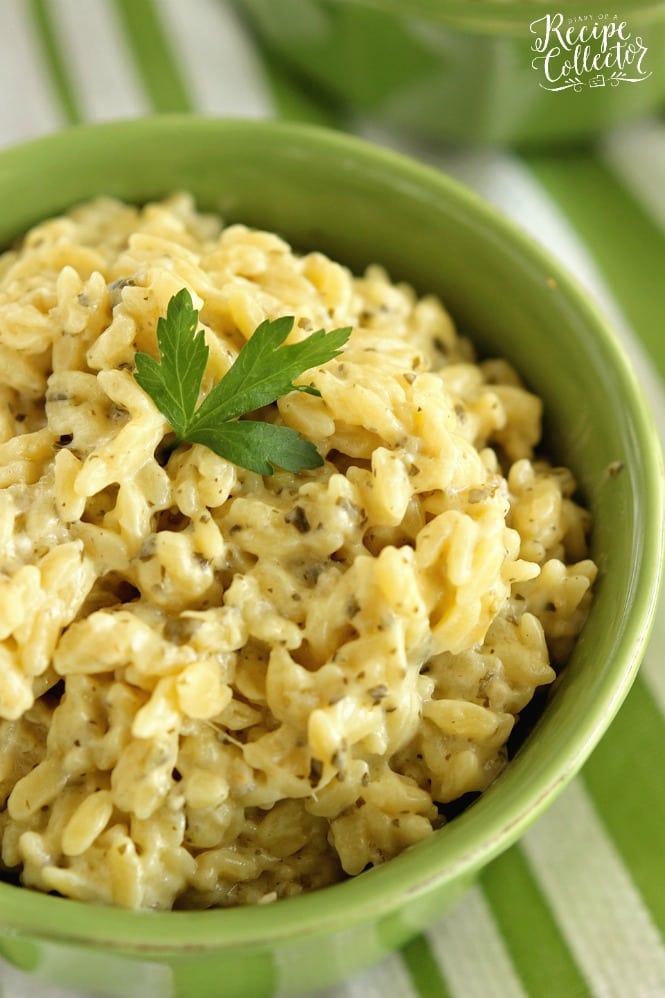 So I cannot wait to tell you guys all about it!!!  Plus I want to give you a few road trip travel tips we learned along the way too.
One of the main reasons we were excited to be home was for some good ol' home cookin'.  After days of restaurants, fast food, and sandwiches during our travels, we couldn't wait for some Louisiana food!  I made a big pot of red beans and sausage when we got home.  It smelled like home, and it further set in the fact that we had done it!!  After months of prep, we successfully managed a road trip with 4 kids!  That felt so good to say the least!
And now for a new recipe!  I know you guys will like this one too!  It's only 4 ingredients (if you even count salt as an ingredient…)  My sister told me about how she made this a few years ago.  I tried it and thought it made such a great side dish to go with just about anything.  We always have jarred alfredo sauce because my kids love "white noodles."  A lot of times I need to use the leftover sauce, and this recipe is perfect for that.  Mix in a little basil pesto and call it done!
I even used gluten-free orzo pasta for this one too!  Hope you enjoy!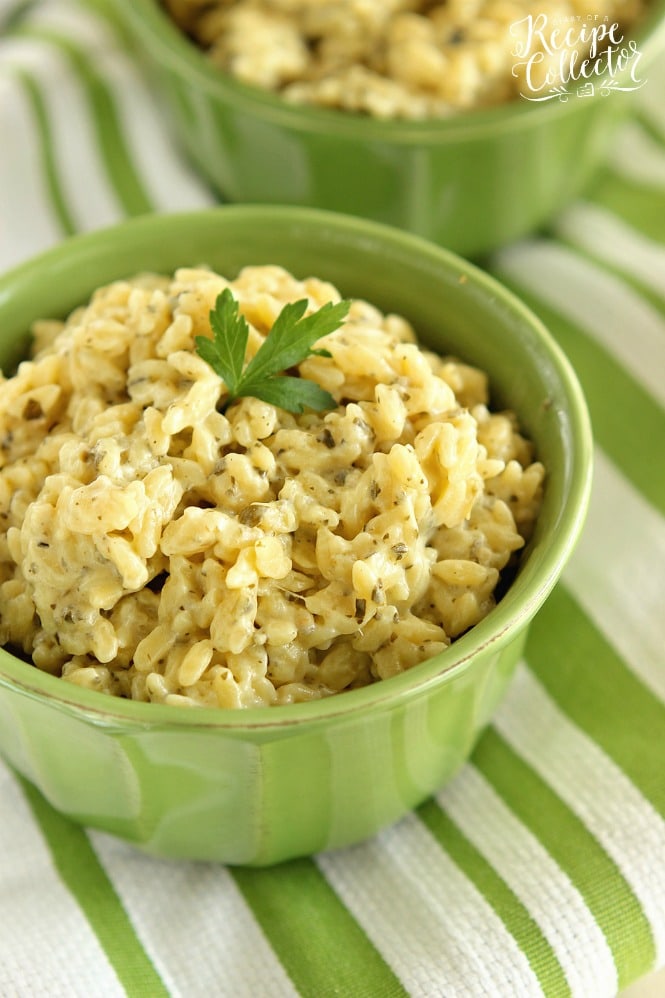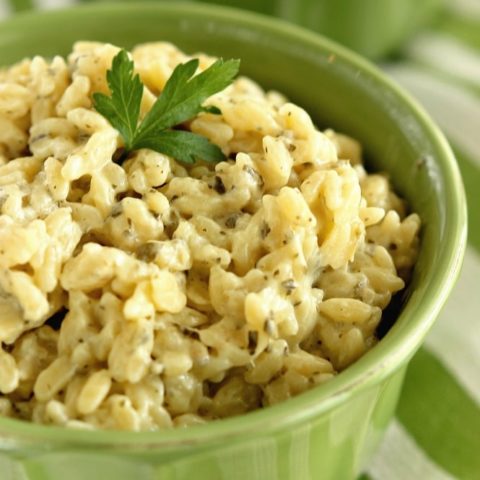 Basil Pesto Orzo
Ingredients
1 12 oz package orzo (I used gluten-free)
1/4 cup basil pesto, plus 1 tbsp
1 cup jarred garlic alfredo (found with spaghetti sauce)
Salt to taste
Instructions
Cook orzo in boiling water according to package directions. Drain and return to pot.
Add pesto and stir. Add alfredo and stir. Taste and add salt if necessary.
Notes
This is great with leftover grilled chicken added.
Recommended Products
As an Amazon Associate and member of other affiliate programs, I earn from qualifying purchases. This helps us keep our blog running efficiently and allows us to create more recipes for you.
Other recipes you might like:
French Onion Oven Potatoes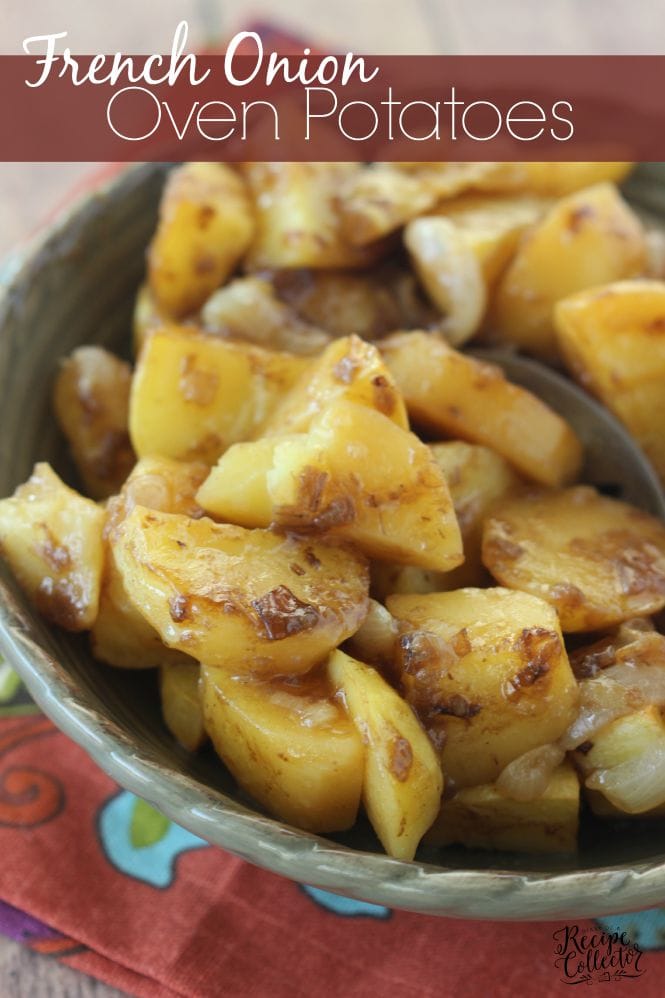 Parmesan Crusted Zucchini Oven Fries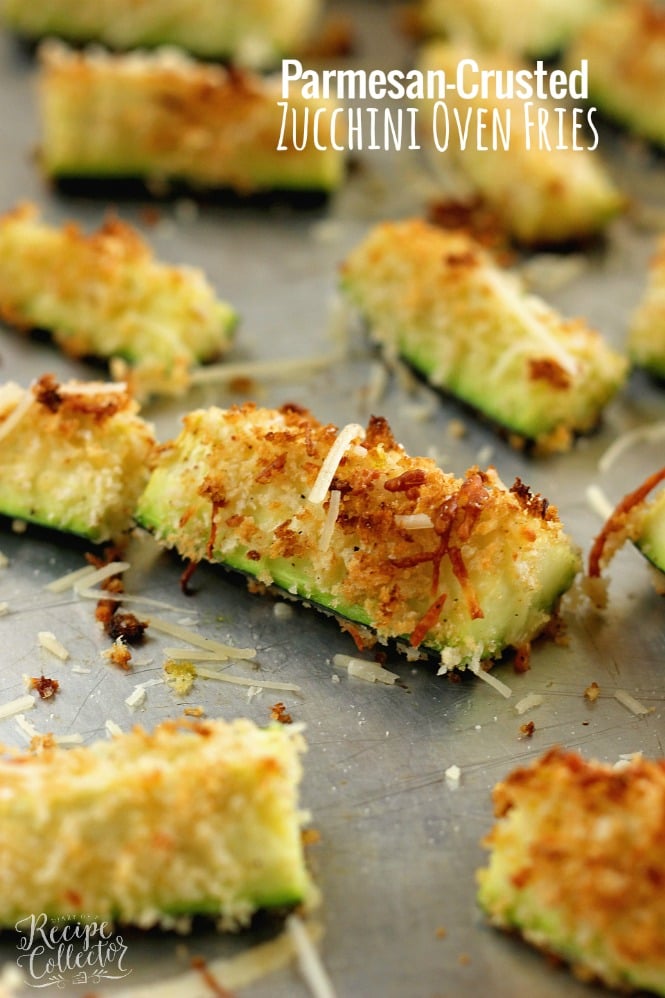 You can find more SIDE DISH RECIPES HERE.
You can find ALL RECIPES HERE.
For more ideas, follow me on:
FACEBOOK, PINTEREST, INSTAGRAM, TWITTER, AND PERISCOPE.
Get FREE recipes delivered to you by email: SIGN UP HERE!