White Chicken Enchilada Pasta – A delicious pasta filled with all the wonderful flavor of white chicken enchiladas with the help of green chilies, a little sour cream, and melted jack cheese.

Howdy folks! I come bringing pasta today! This White Chicken Enchilada Pasta is a quick and easy one too! And in my opinion, pasta is total comfort food. Especially a nice cheesy one! When I get a comfort food craving, it is either for pasta or for chips and dip…like this one from last week. But really, pasta with a piece of garlic bread and a little salad = best little dinner ever!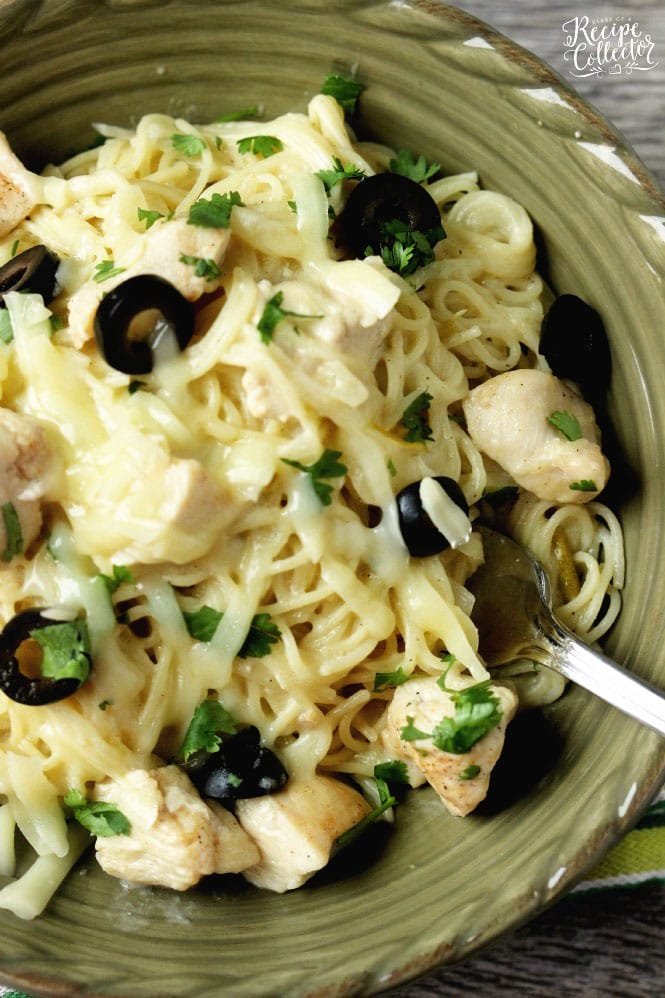 And what I loved about this pasta was how well my kids ate it! My kids don't turn down a white noodle, especially my boys. We will definitely be eating this White Chicken Enchilada Pasta again soon! It was really a hit! I love taking flavors from other dishes and creating totally new dishes with them. Pasta is the perfect blank canvas to do that. White chicken enchiladas have a white sour cream sauce and green chilies which really pair perfectly with pasta. And no fear, if you are not a fan of cilantro or black olives, just leave them out and you still get an awesome flavored pasta!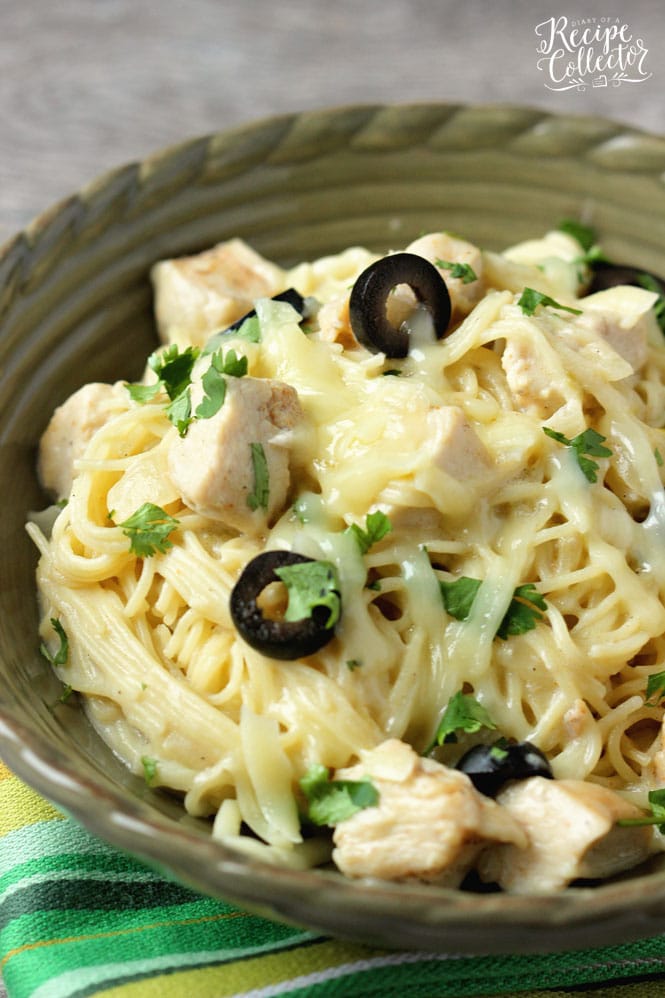 And you can totally change up the noodles in here too! I've never met a noodle I didn't like, but I know some people are kind of picky with their noodle selecting. Like my brother-in-law hates angel hair pasta. Huh? That's one of my favorites! But you could totally make this dish with penne or bowtie pasta as well! Just use whatever you have on hand.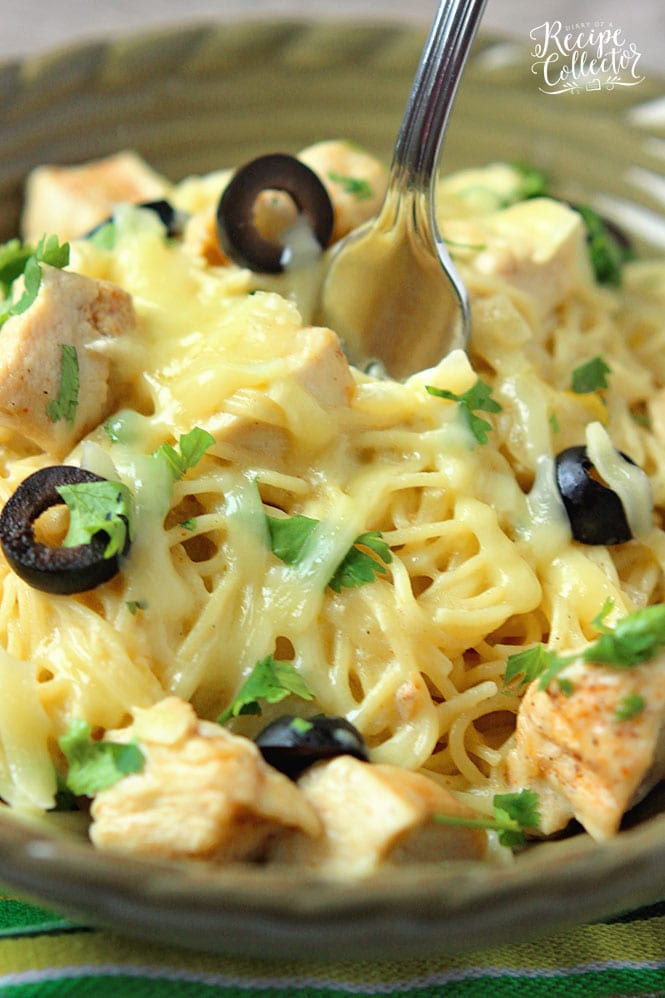 Ingredients Needed for this recipe:
angel hair pasta
olive oil
butter
onion
creole seasoning
green chiles
chicken breasts
flour
sour cream
jack cheese
Optional: black olives and cilantro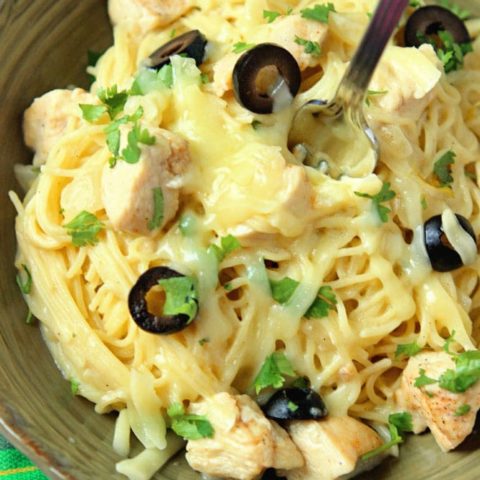 White Chicken Enchilada Pasta
Ingredients
12 oz. angel hair pasta
1 tbsp olive oil
2 tbsp butter
1 medium onion, chopped
1 (4 oz.) can green chilies
1 tsp creole seasoning
2 tbsp all purpose flour
1 (14.5 oz.) can chicken broth
2 chicken breasts, cut into 1 inch pieces
1/2 cup sour cream
1 1/2 cups (8 oz.) shredded Jack cheese
Optional toppings: sliced black olives, chopped cilantro
Instructions
Fill a large pot with water and bring to a boil for pasta.
In another large pot, heat olive oil and butter over medium-high heat.
Add chopped onion and green chilies. Season with 1/2 tsp. creole seasoning and saute for about 7 minutes or until onions are clear.
Add flour and stir for about a minute.
Stir in chicken broth. Bring mixture to a boil and then add chicken, seasoned with 1/2 tsp creole seasoning. Cook over medium heat for about 15 to 20 minutes. (Keep mixture at a simmer).
While chicken is cooking, boil pasta and drain.
Once chicken is cooked, add sour cream and 1 cup shredded cheese to chicken mixture and stir. Let simmer for 5 minutes. Add pasta and stir to evenly coat with sauce.
Serve with a little shredded cheese on top, cilantro, and black olives.
Other pasta dishes you may like:
Chicken & Bacon Alfredo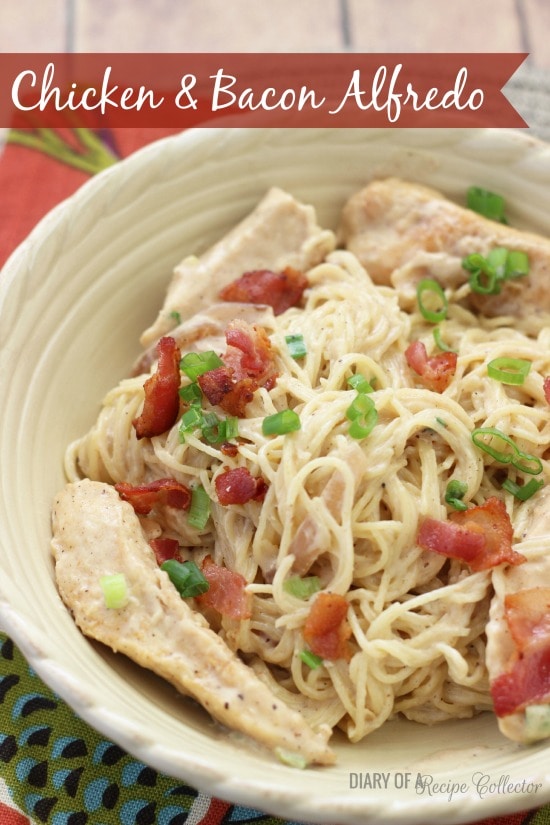 Copycat Olive Garden Chicken Scampi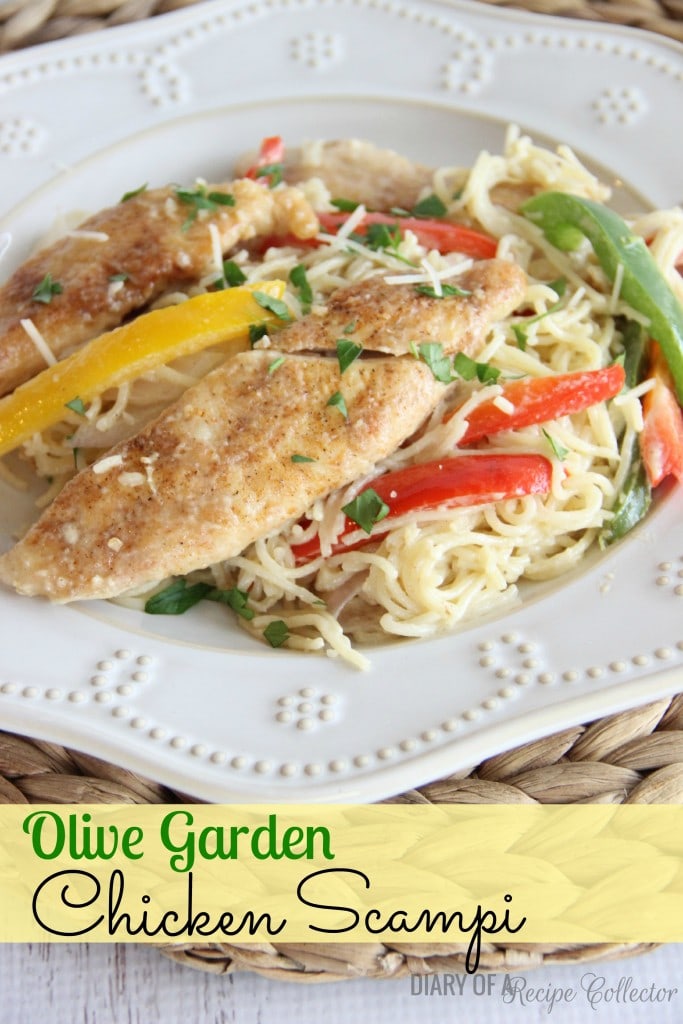 You can find more MAIN DISH RECIPES HERE.
You can find ALL RECIPES HERE.
For more ideas, follow me on FACEBOOK, PINTEREST, INSTAGRAM, TWITTER, AND PERISCOPE.Get FREE recipes delivered to you by email: SIGN UP HERE!