Hey everyone!  How's your weekend going?  Mine started out a little scary.  We went and ate pizza and then decided to go for frozen yogurt afterwards.  Well, I'm pretty seriously allergic to peanuts.  My mom gave me a spoon of peanut butter when I was 8 months old and quickly found out when I had a severe anaphylactic reaction.  As I've grown older, I can manage it pretty well by taking Benedryl if I accidentally eat some.  I quit carrying a Epi-Pen partly because I am usually cautious and Benedryl works in time.  (Now if I were a child, this would completely call for an Epi-Pen).
Well, I decided to put some crushed cookies on my yogurt.  Apparently a peanut had gotten mixed in because on my 3rd or 4th bite, I immediately tasted it and my mouth started itching severely and my tongue got really thick.  It's funny how one little peanut can cause such a reaction.  I didn't have my Benedryl with me (so bad, I know)!   My mom and I loaded up all the kids quickly and I rushed to the pharmacy down the street.  I grabbed a box of Benedryl and took it while waiting in line to pay.   It works pretty darn quickly for me.  Within about 5 minutes, I could feel the symptoms of the reaction begin to subside.  It scared my kids.
Luckily most of the time, I can visit places like that and I'm just fine.  Every now and then, I  get a reminder that I still have this scary allergy.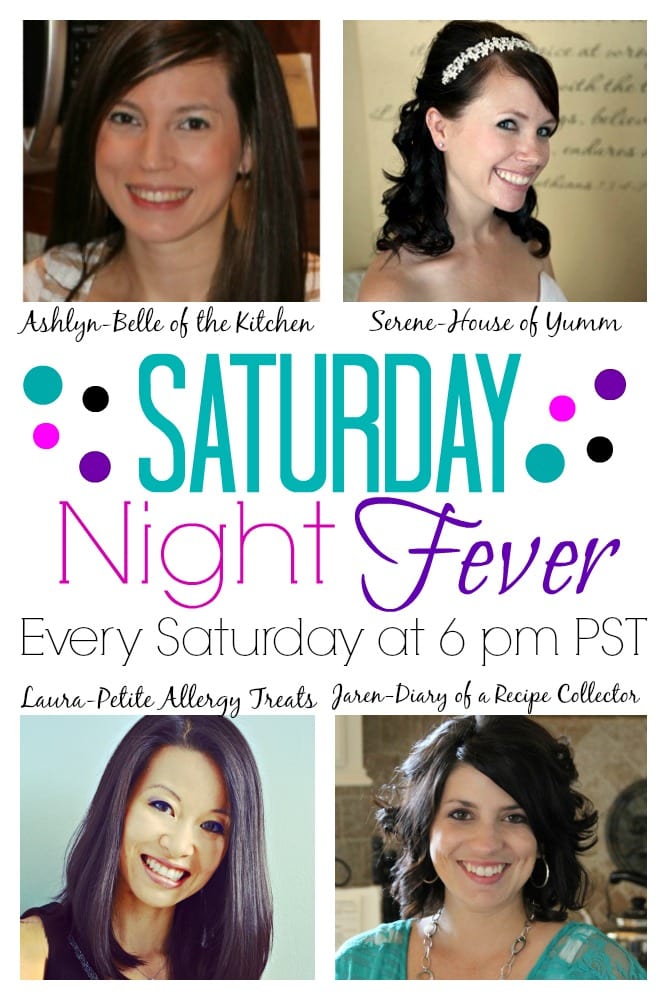 There were seriously so many great links last week!  We pinned several, so don't forget to check out our new Pinterest board!
We've also been creating some yummy goodies on our blogs too: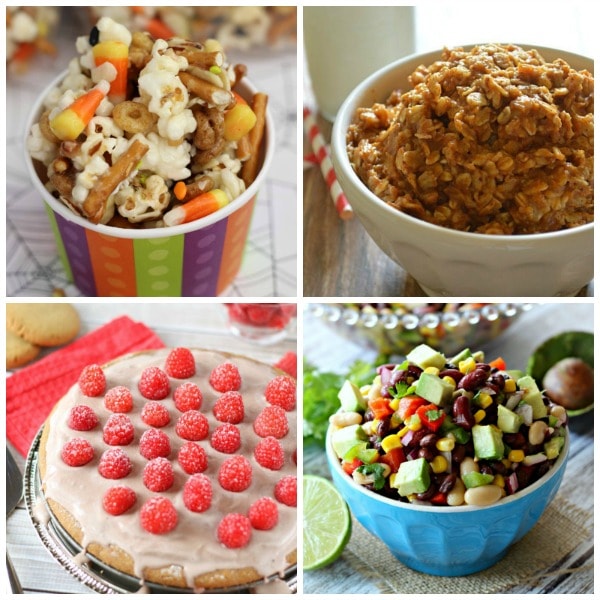 Gooey Halloween Popcorn Crunch – Diary of a Recipe Collector
Pumpkin Pie Oatmeal – House of Yumm
Gluten Free Cookie Ice Cream Cake – Petite Allergy Treats
Mexican Three Bean Salad – Belle of the Kitchen
And this week's MOST VIEWED LINK:
Chicken Artichoke Olive & Tomato  Over Wheat Bulgur | Mom Foodie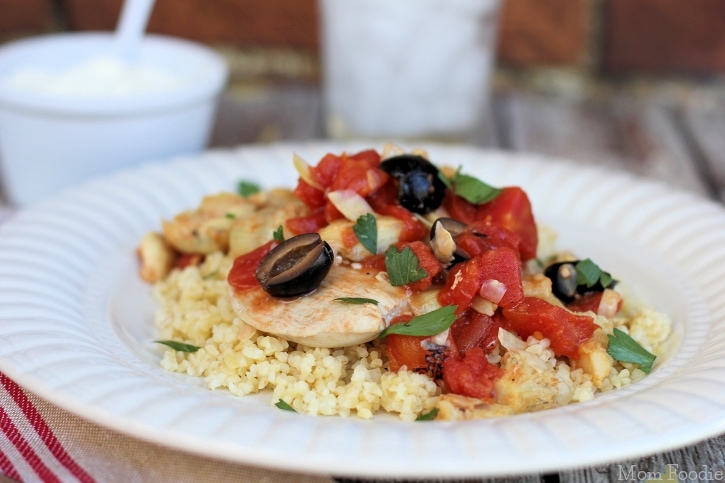 Now onto my features from last week:
Chili Bites in Mini Cornbread Cups | The Kitchen is My Playground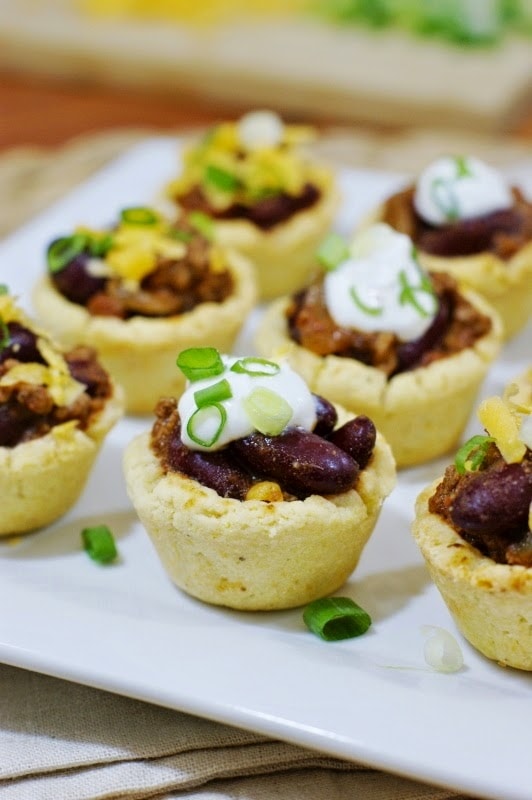 Upside Down Pumpkin Pie | Melanie Makes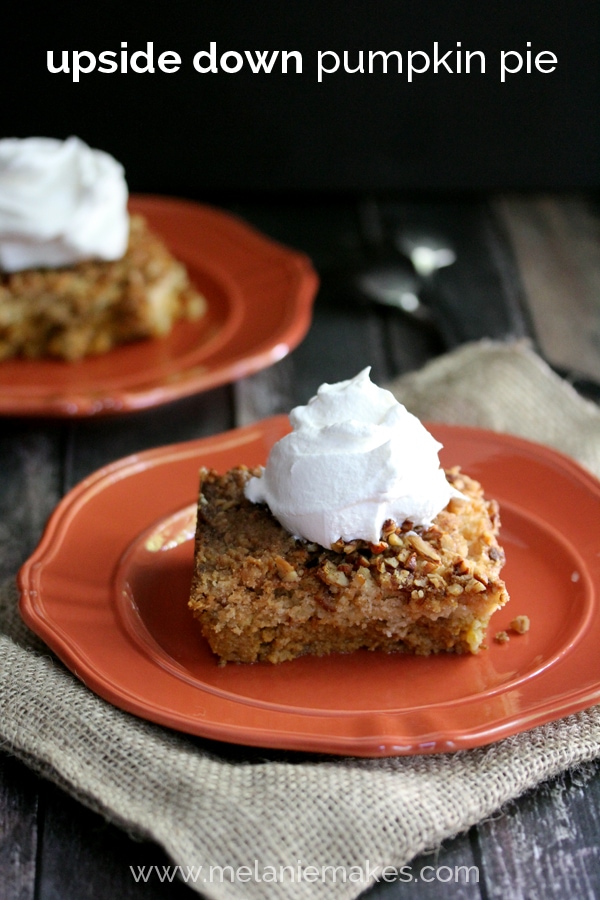 Healthy Morning Glory Muffins | The Gold Lining Girl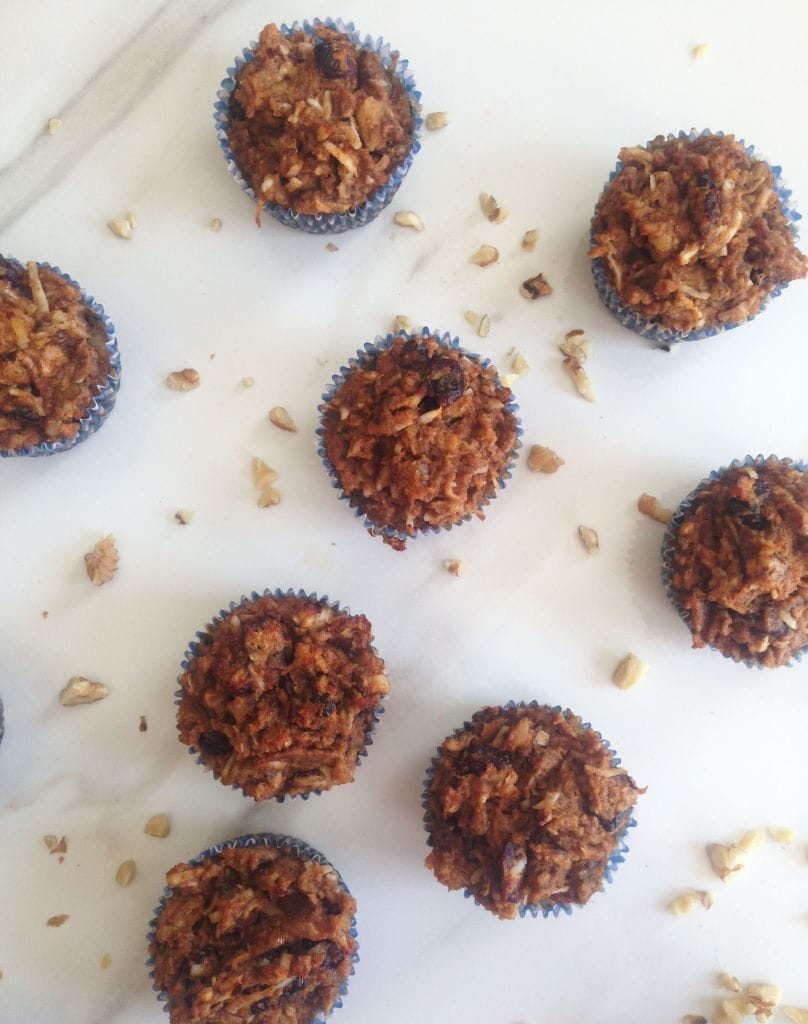 Roasted Hatch Chile Creamy Corn Dip | The Housewife in Training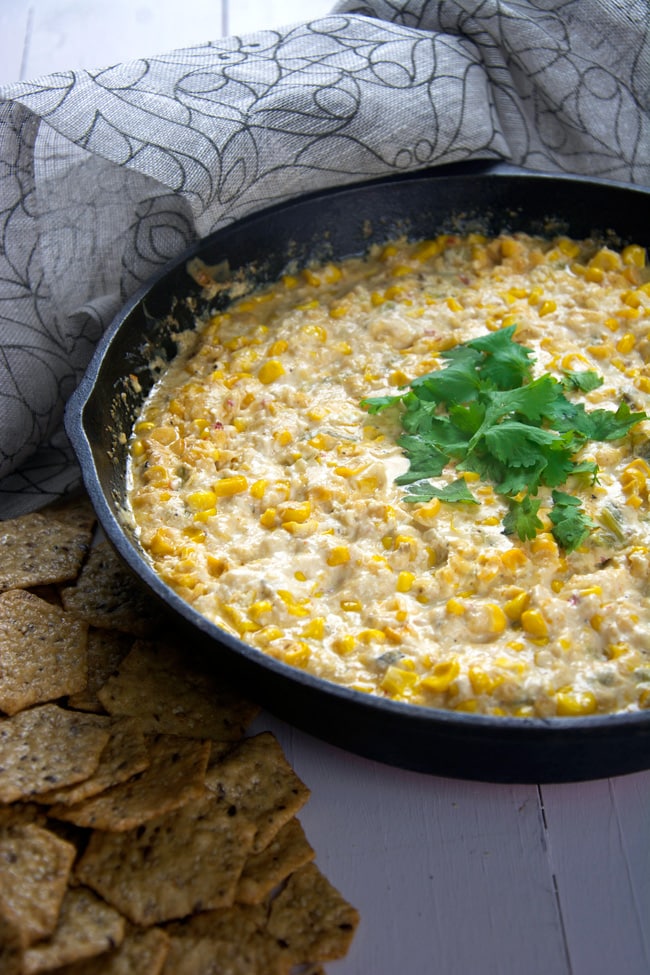 Thanks for linking up!  Grab our button if you were featured!!
NOW, LET'S GET TO THE PARTY! THE RULES ARE SIMPLE:
Please only link up food or drink related posts. You can share up to 5 recipes. They don't have to be recent posts, but please make them new to our party.
Please don't link and run! Visit and PIN at least three other links that are near you in the list. It's not a party without mingling!
Please follow each of your hosts:
Come back next week to see if you were featured! Each host will choose her own features, so be sure to visit all of us to look for your name!  We will also be pinning to our Pinterest board too!!
Follow Belle of the Kitchen's board Saturday Night Fever Party on Pinterest.
Be sure to check out these other fun parties too!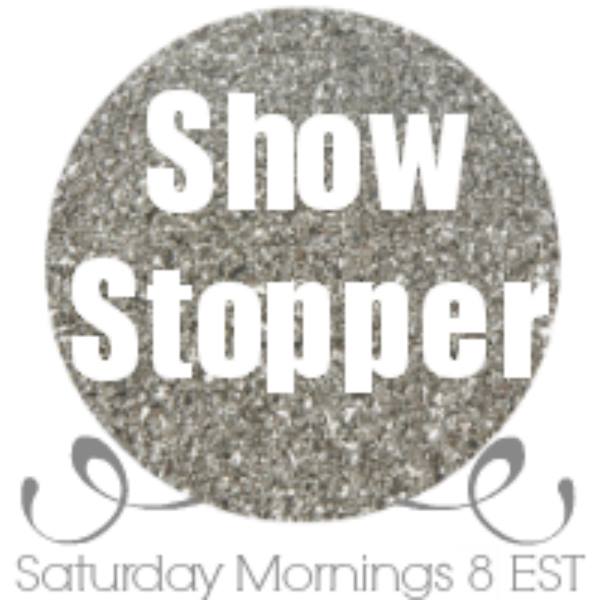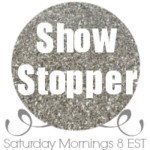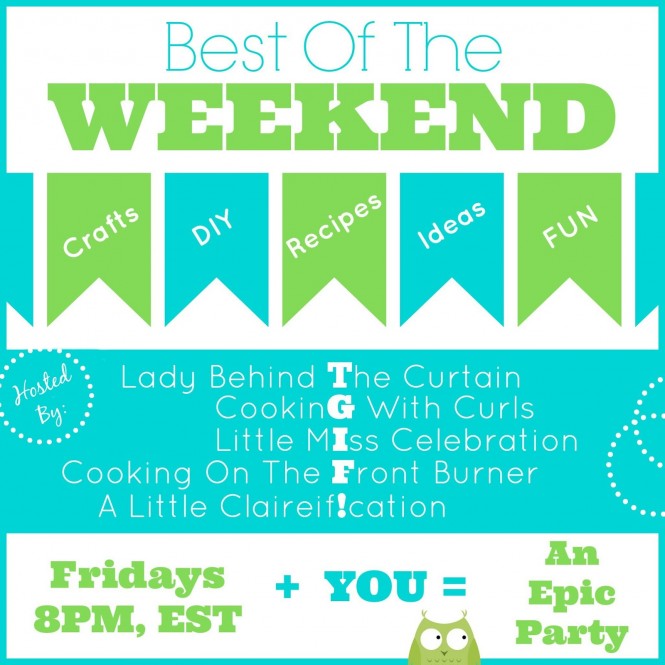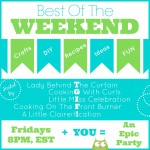 Now let's get to the fun!