Shrimp and Corn Soup – A great Louisiana soup recipe with a tomato base.

Hey everyone!  It's time for another Cajun Cookin' post where I show you guys a little bit of my Cajun culture.  Down here shrimp are very plentiful, so we pretty much put them in everything.  When it begins to cool down, or as we like to say, have a little "Gumbo Weather,"  my family sometimes makes this Shrimp and Corn Soup instead.  Now we all love our gumbo, but every now and then we like a little change.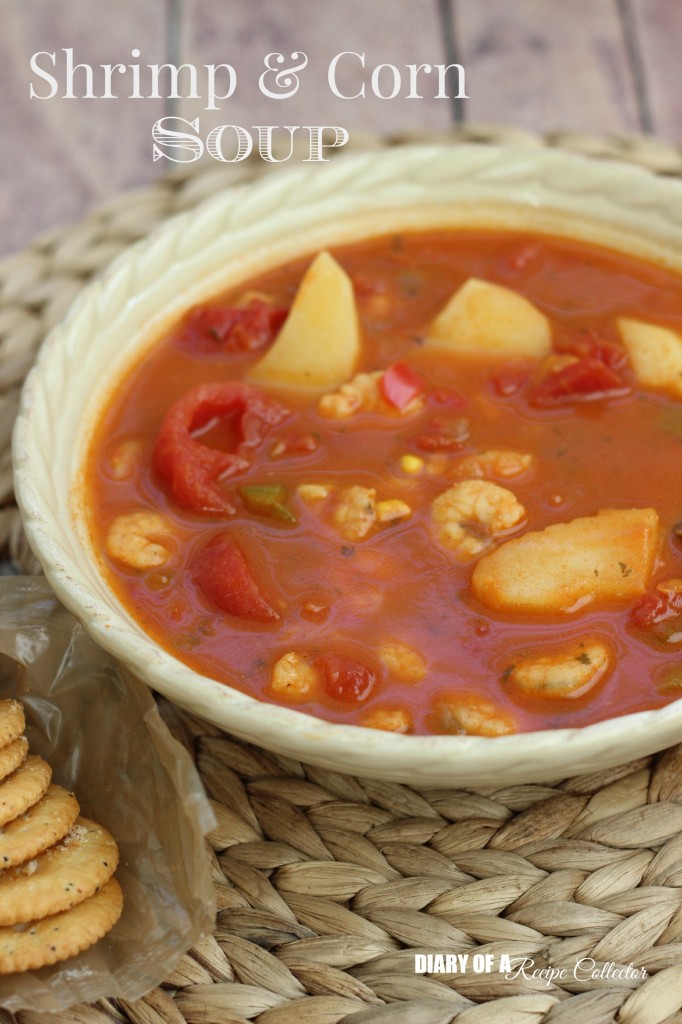 Think of this as a Cajun vegetable soup.  It's so good with crackers, and it will be perfect for the upcoming chilly nights.
Shrimp and Corn Soup
Ingredients
1 tbsp olive oil
1 onion, diced
2 stalks celery, diced
½ bell pepper, diced
1 tsp Creole Seasoning or seasoned salt, DIVIDED
1 14.5 oz can sliced stewed tomatoes
1 14.5 oz can petite diced tomatoes
1 15 oz can tomato sauce
4 heaping teaspoons of tomato paste (almost a 6 oz can)
32 oz chicken broth
5 cups water
3 large red potatoes, peeled and cut into large chunks
2 lbs. shrimp, seasoned with 1½ tsp creole seasoning ( I used 71 to 90 count-frozen and peeled)
1½ cups frozen corn
Instructions
Heat olive oil in a large soup pot with a heavy bottom.
Add diced vegetables and ½ teaspoon of seasoning and saute for about 10 minutes.
Add stewed tomatoes, diced tomatoes, tomato sauce, tomato paste, and other ½ teaspoon of seasoning. Stir.
Add broth and water and bring to a boil.
Reduce to a simmer for about 20 minutes.
Add potatoes, corn, and shrimp. Bring back up to a simmer over medium to medium high heat for another 30 minutes.Taste and season more if necessary. Continue to cook until potatoes are tender.
Serve with crackers.
Other Cajun dishes:
Cajun Boiled Shrimp Baked Potato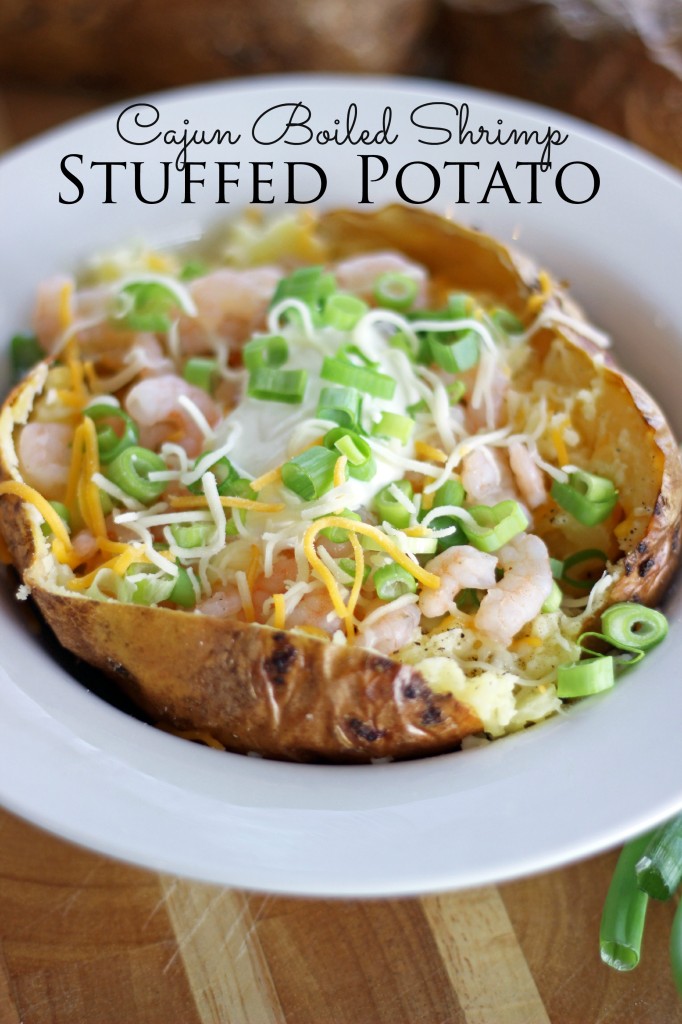 Shrimp and Corn Soup (Another Version)