Pumpkin Pecan Cake – An easy pumpkin dessert with a delicious topping made using a box yellow cake mix!

So have you all started making your Thanksgiving plans? It's less than 2 weeks away. No pressure or anything. I always get so excited when my family starts saying what dishes they are making. We usually have a plethora of sides and desserts. We all have our signature dishes too. My sister always makes the rolls and I always make the pea salad (which I don't have that recipe here on the blog yet…how do I not have that on here?) And my mom always makes the green bean casserole. Down here in Louisiana, we don't really have stuffing. We usually have cornbread dressing…my sister's other signature dish. We also like to enjoy a fried turkey too:)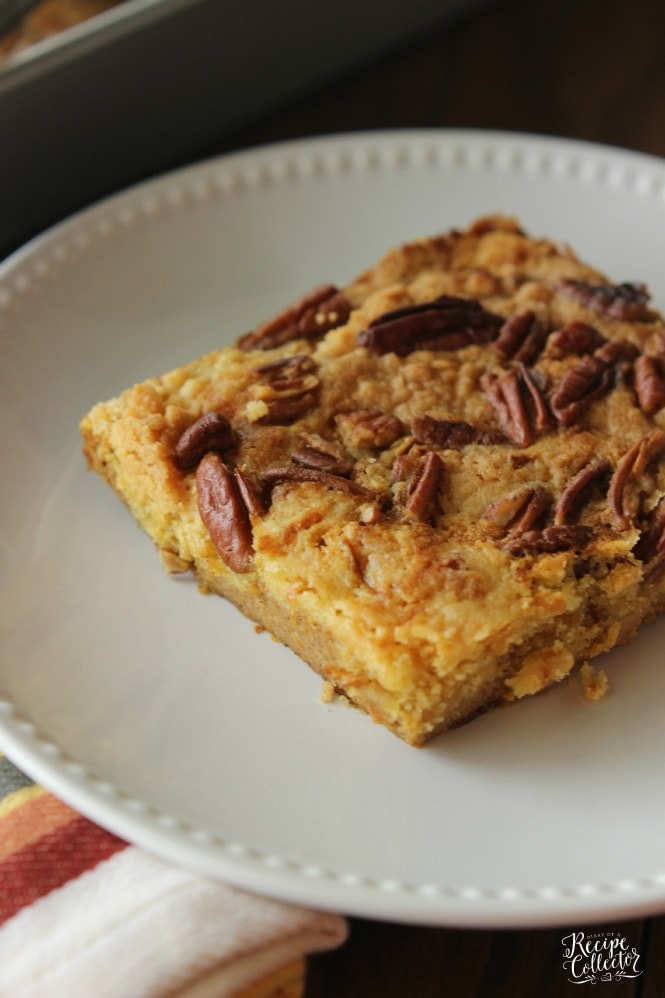 But I love how the sides get a lot of attention on Thanksgiving Day. I'm a "sides girl." I have some good side dish recipes HERE. The favorites are this Baked Potato Casserole and this Layered Salad. They are tried and true recipes that came from my husband's family, and I make them every year for my side of the family now too.
But the grand finale is the dessert table! It's really okay in my book if everyone brings a dessert. The more the merrier in my opinion! You have to have at least one pie like this Triple Mocha Mud Pie I posted the other day. And this Fudge Pecan Pie is to die for good too! And I love a good trifle dish that's easy to scoop like this Chocolate Dream Trifle or this Chocolate Praline Trifle.
But I think everyone has to have a pumpkin dish for those pumpkin-lovers. And this Pumpkin Pecan Cake could not be easier!! It's actually more of a pie bar than a cake. But the crust is on the top rather than the bottom. And that crust is just sprinkled on cake mix, butter, and pecans. It's a dump cake in pumpkin pie form! And it cuts in perfect squares once it's cooled! It would be really yummy with a little dollop of whipped cream too!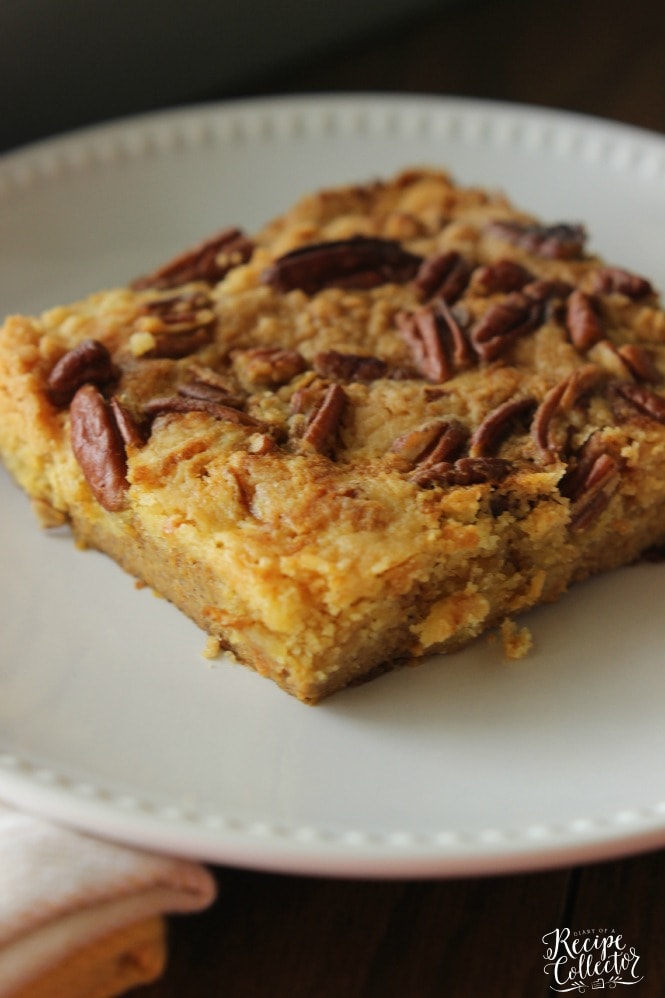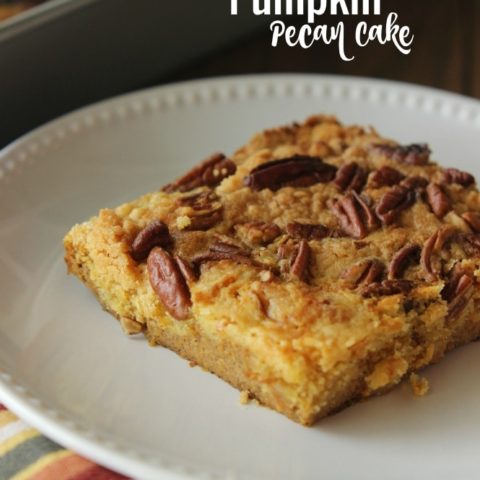 Pumpkin Pecan Cake
Ingredients
1 15 oz. can pumpkin puree
1 12 oz. can lowfat evaporated milk
1 cup brown sugar
3 eggs
2 tsp pumpkin pie spice
1/2 tsp cinnamon
1/2 tsp salt
1 box yellow cake mix
1 stick butter, cubed
1/2 cup chopped pecans
Optional: Whipped Topping or Homemade Whipped Cream
Instructions
Preheat oven to 350 degrees and spray a 13 x 9 pan with cooking oil spray.
In a bowl, whisk pumpkin, milk, brown sugar, eggs, pumpkin pie spice, cinnamon, and salt until combined. Pour into pan.
Sprinkle dry cake mix over the entire surface using a spoon to carefully spread it to the edges.
Top with cubed butter evenly over the cake mix. Sprinkle on the pecans.
Bake for 1 hour. Cool completely before cutting into squares. Refrigerate after serving.
*You can serve with a dollop of whipped cream.
Recommended Products
As an Amazon Associate and member of other affiliate programs, I earn from qualifying purchases. This helps us keep our blog running efficiently and allows us to create more recipes for you.
Looking for other dessert ideas?
Pumpkin Chocolate Chip Cookie Bars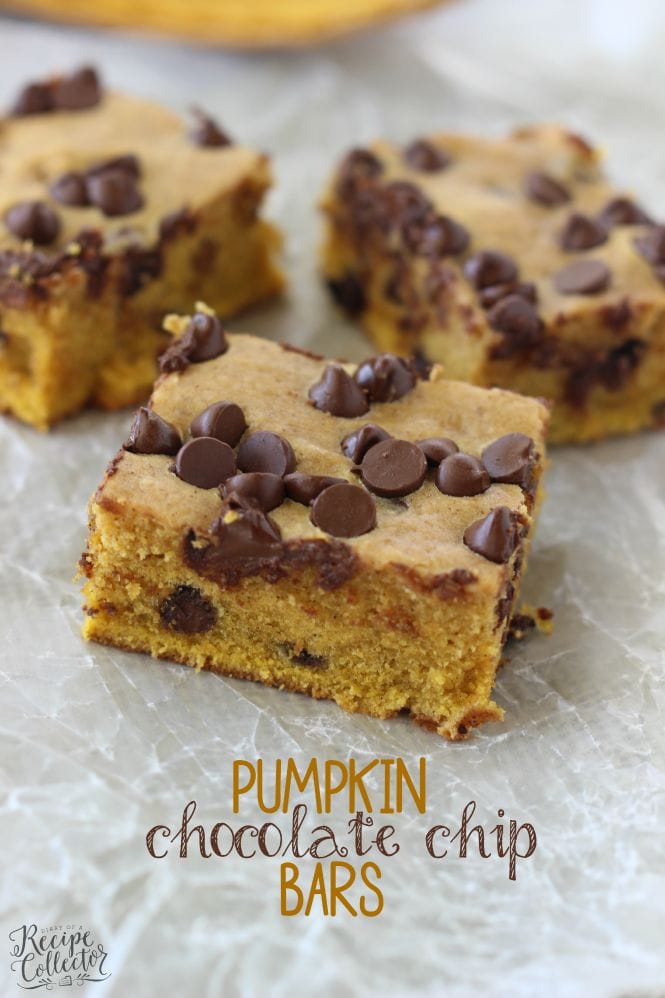 White Chocolate Pumpkin Toffee Blondies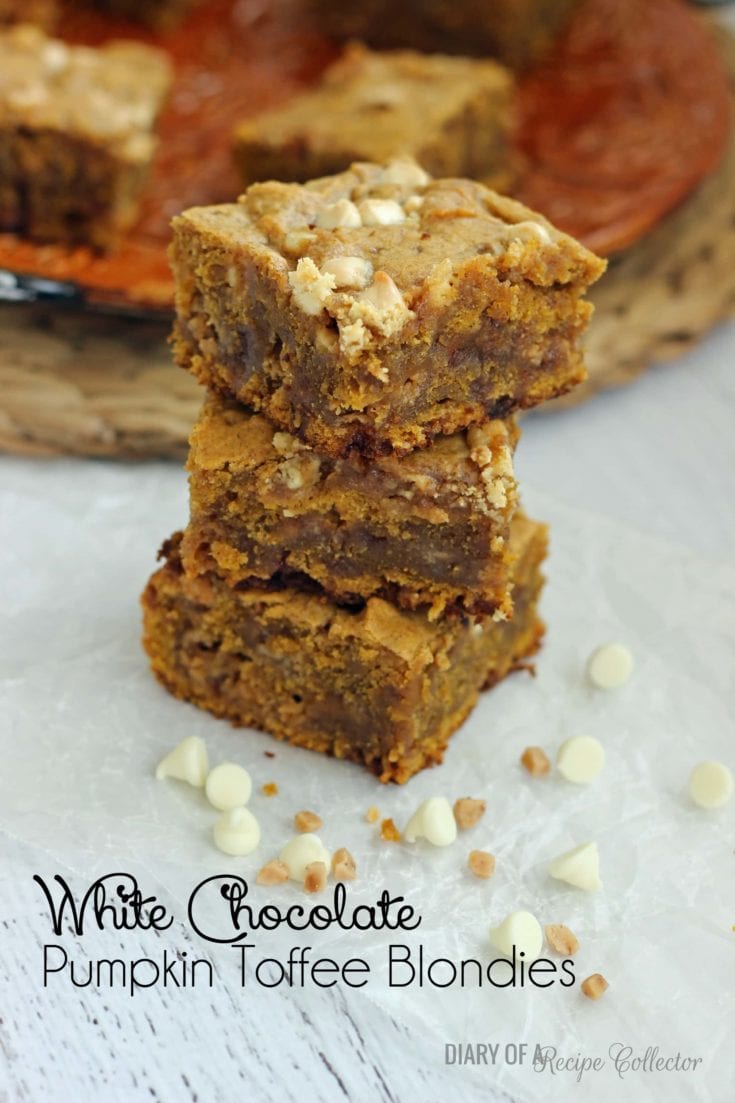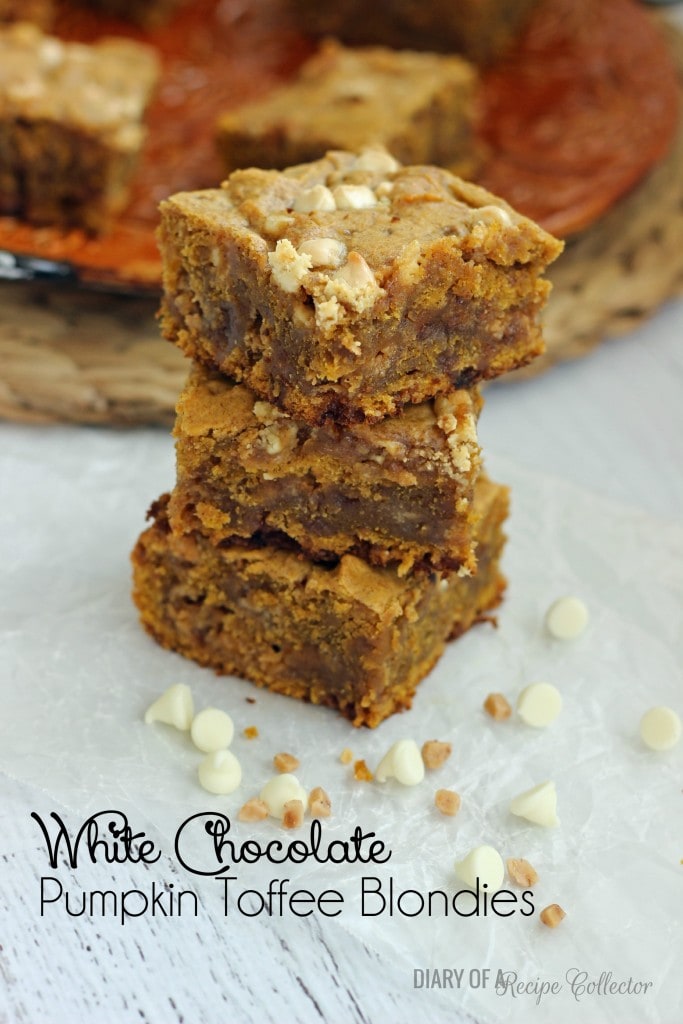 Chocolate Pecan Pie Cookie Bars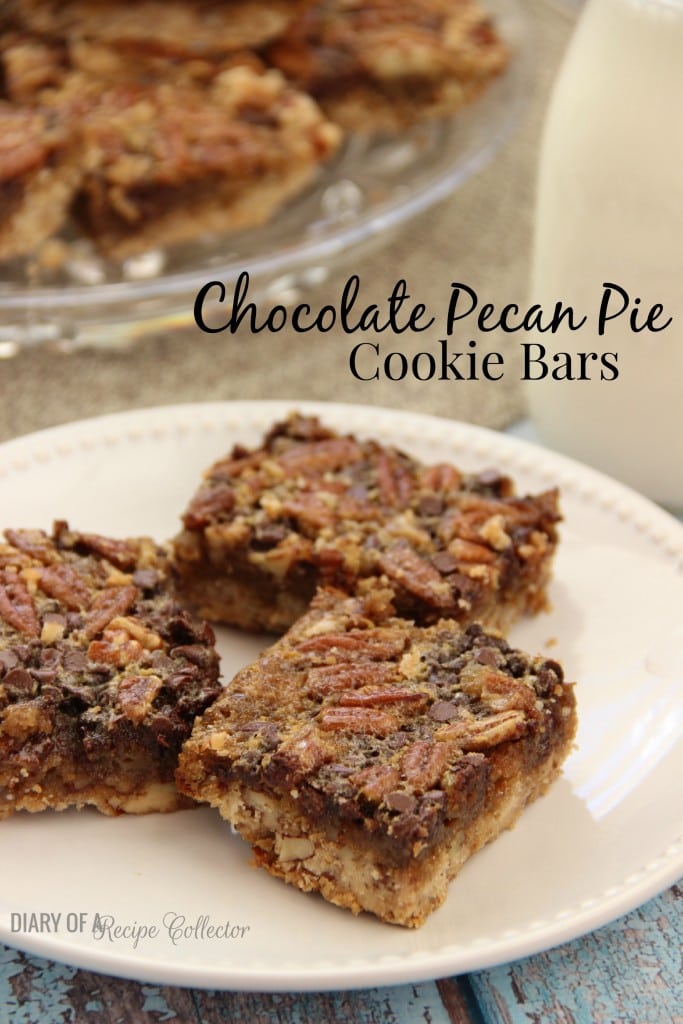 You can find more DESSERTS RECIPES HERE.
You can find ALL RECIPES HERE.
For more ideas, follow me on FACEBOOK, PINTEREST, INSTAGRAM, TWITTER, AND PERISCOPE.
Get FREE recipes delivered to you by email: SIGN UP HERE!