Baked Potato Casserole – A perfect side dish to accompany any family gathering meal for the holidays or even a BBQ.

This is a super easy side dish. I love making it for just about anything. It's all the flavors of a baked potato but in a much easier to serve form. This recipe comes from my husband's aunt. I just adore my husband's aunts! They are so sweet and instantly welcomed me into the family when we started dating sixteen years ago. This was one of the first dishes I tried from them. I was in love! I could share a ton of others too. One of his aunts is a big cookbook collector like me. There is even a family cookbook, which is awesome!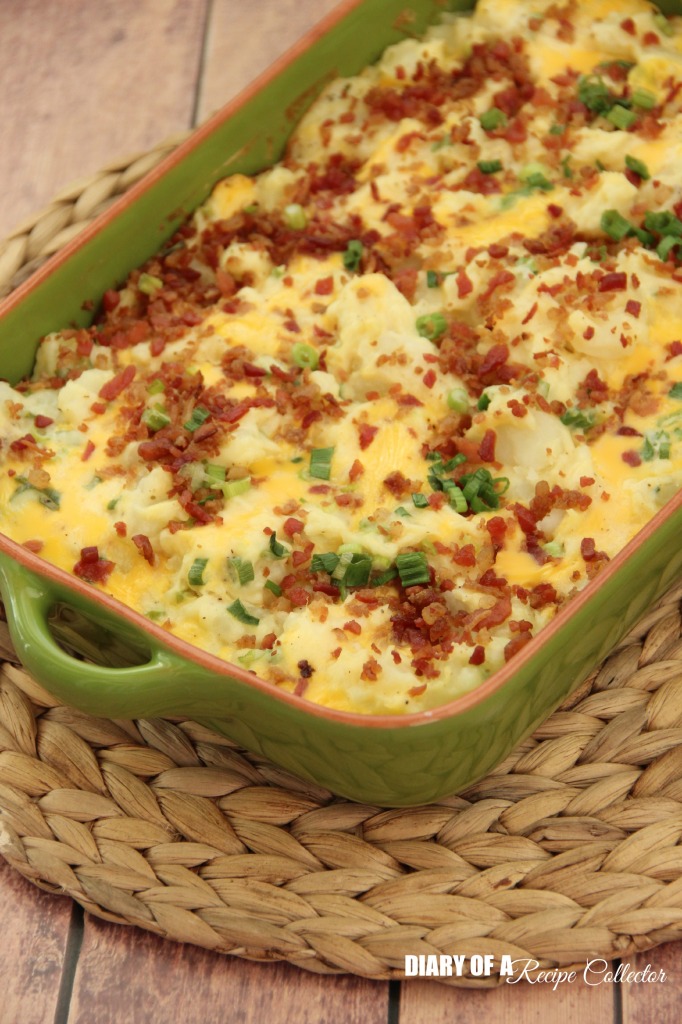 I remember I couldn't wait to make it for my own family. I knew they would love it, and LOVE it they did!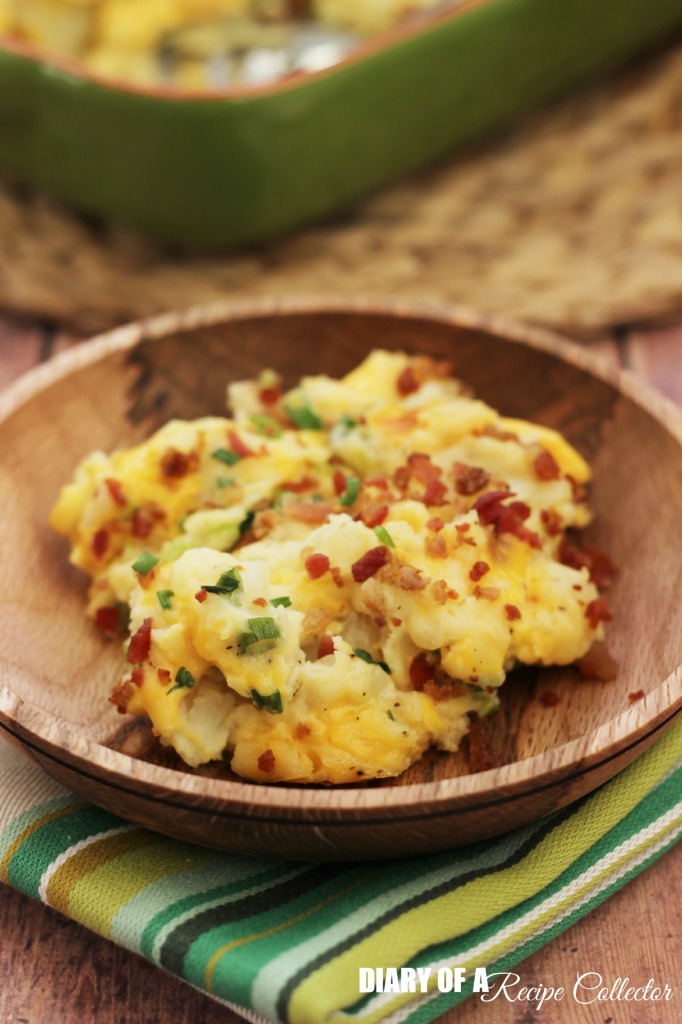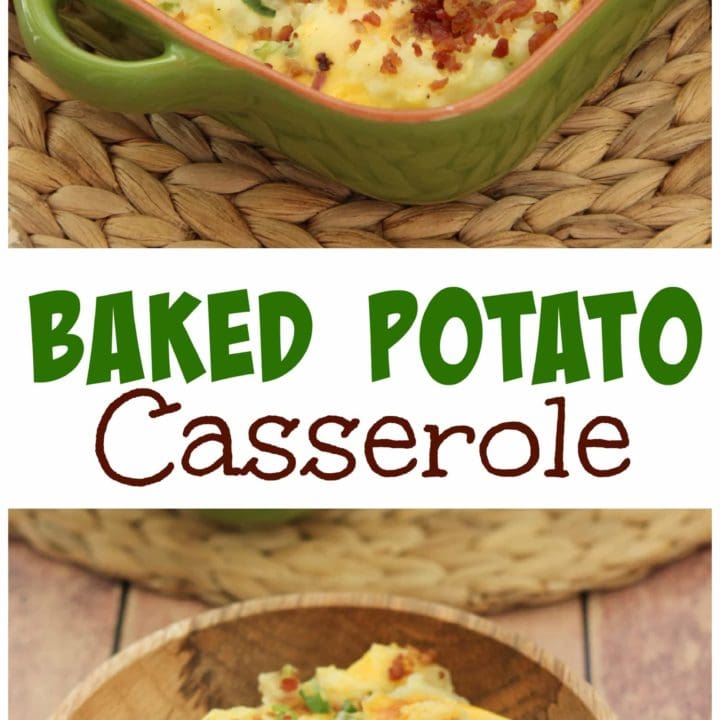 Baked Potato Casserole
Ingredients
8-10 potatoes (Red or Brown), peeled and cubed
1 1b. block Velveeta, cut into small cubes
1-1 1/2 cups of mayo (I usually use 1 cup, but it depends on the number/size of potatoes)
3-4 green onions, chopped
1 package Real bacon pieces (found with salad dressings/toppers)
Instructions
Boil cubed potatoes until tender and drain.
In a large bowl, stir potatoes with mayo and cheese. Stir in green onions, reserving a few for the top.
Pour into a casserole dish sprayed with cooking spray.
Top with bacon pieces and green onions.
Bake at 350, covered for 30 minutes. Uncover and bake for 5-10 more minutes.
Notes
I find brown potatoes give it a creamier consistency. Use whichever kind of potatoes you prefer.
Other recipes you might enjoy:
Vidalia Onion Cornbread Muffins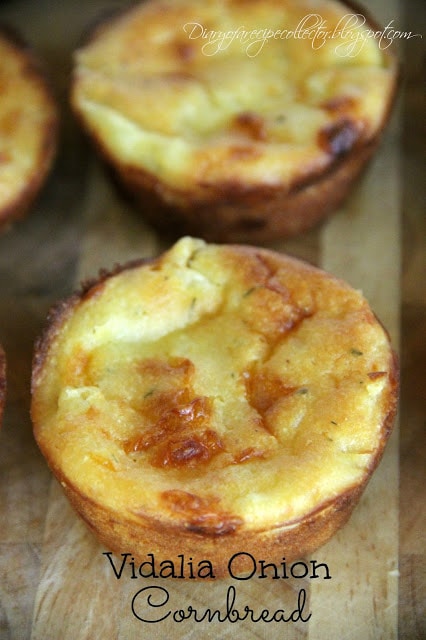 Corn & Zucchini Casserole