Moist, gooey pumpkin blondies filled with white chocolate chips and toffee bits…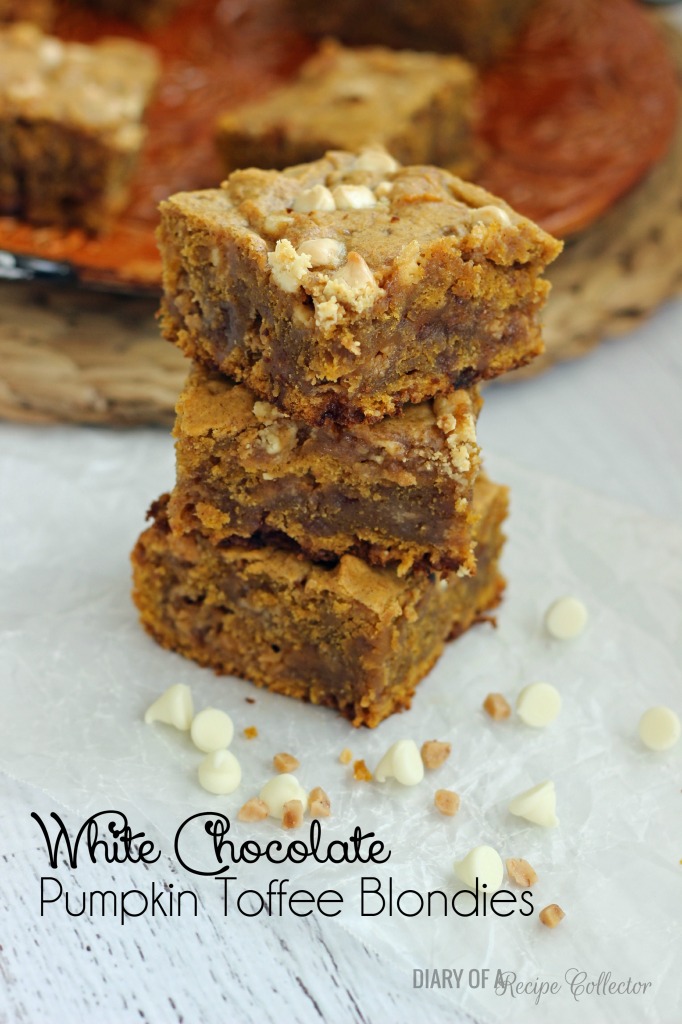 Well the big day is coming up!  Are you ready?  I have one last little fall dessert to share with you today.  Believe me they are worth the wait!  You might remember me giving you a little sneak peak of these a while back ago.  I shared them over at Mandy's Recipe Box.
You may just want to skip the pumpkin pie and make these little treats.  I'm just sayin'…they are that good!
I really love any and all pumpkin-themed desserts.  They are just so comforting.  My house smelled Ah-MAZING when I made these little treats.  They have that Thanksgiving aroma all the way!  I can't wait for the cool, crisp air and the sounds of the Macy's Thanksgiving Day Parade in the background as I get all my dishes ready for the big feast.  They come out super moist too.  Double the recipe if you have a large family because they will go back for seconds!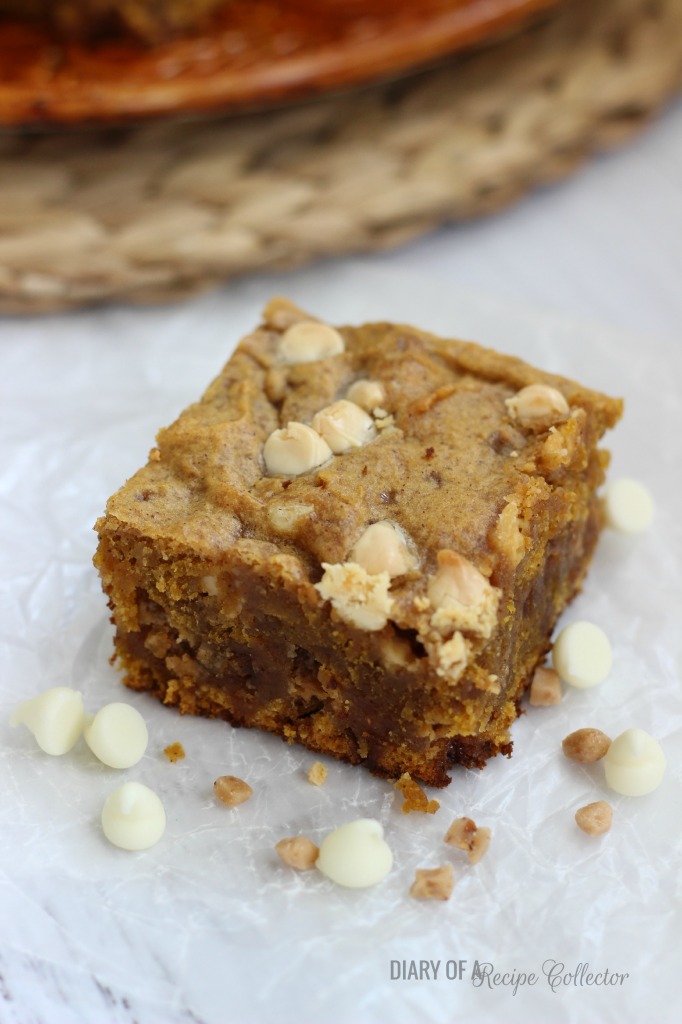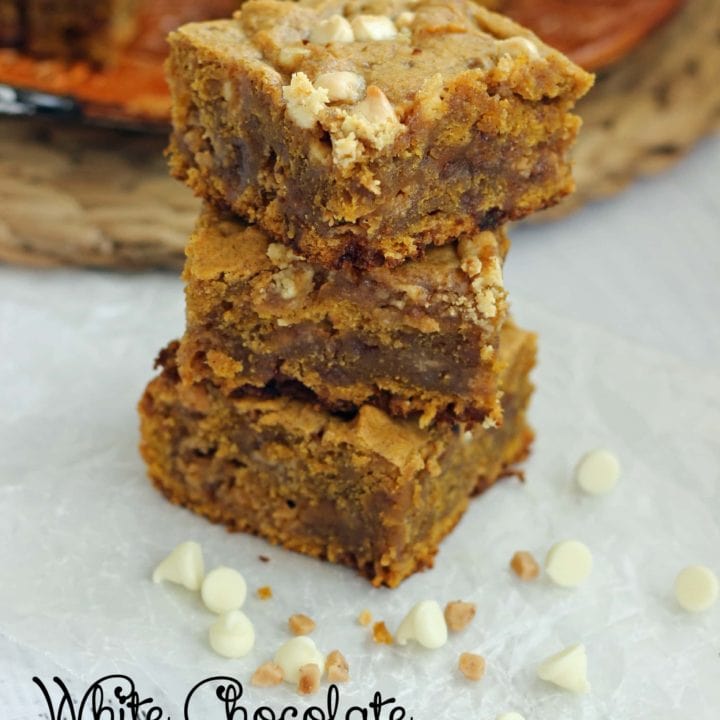 White Chocolate Chip Pumpkin Toffee Blondies
Ingredients
1 cup packed brown sugar
1 stick butter, softened
1 tsp vanilla
1 egg
1 1/2 cups flour
1 cup canned pumpkin
2 tsp pumpkin pie spice
1/4 tsp cinnamon
1 tsp baking powder
1/4 tsp salt
1/2 cup toffee bits
1/2 cup white chocolate chips plus 1/4 cup for topping
Instructions
Preheat oven to 350 degrees.
Spray an 8 inch pan with cooking spray.
In a large bowl, beat butter, brown sugar, and vanilla until creamy.
Add egg and beat until fluffy.
Add pumpkin and beat again.
Add flour, pumpkin pie spice, cinnamon, baking powder, and salt. Mix on low speed until well blended while scraping the sides of the pan.
Fold in toffee bits and white chocolate chips.
Spread batter into a prepared pan. Sprinkle the top with the remaining white chocolate chips.
Bake 38-40 minutes or until toothpick comes out clean. Let cool before cutting. Makes 9 to 12 squares.
Recommended Products
As an Amazon Associate and member of other affiliate programs, I earn from qualifying purchases. This helps us keep our blog running efficiently and allows us to create more recipes for you.
Other recipes you might enjoy:
Mini Maple-Dipped Pumpkin Muffins