It's time for my favorite post of the year!!  I love finding out which posts have been reader favorites!  It's always fun to see which ones make the cut into the top ten posts of the year here on Diary of a Recipe Collector.  Plus, you guys really liked a nice variety of things this year.  The top ten has everything from desserts (but of course!) to breakfasts to appetizers and finally some pretty good entrees as well.  I love all of these recipes too, so I can totally see why they made the cut!  Hope you enjoy and thanks for celebrating with me!  For recipes, just click on the links above the photos.

 10.  Hot Pressed BBQ Chicken Wrap
Y'all know I'm obsessed with wraps, so it's only fair one of them made it into the top ten.  These were so good, and I can't wait for some good grilling weather so I can make them again!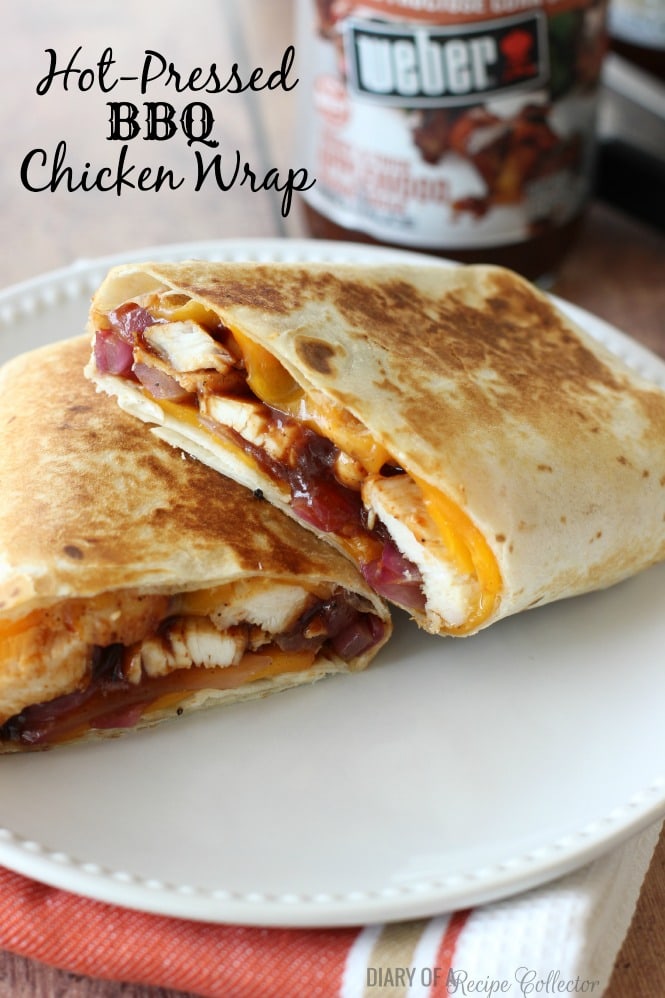 9.  Spinach & Provolone Chicken Pinwheels
This was such an easy supper, and the garlic butter drizzle was the perfect topping!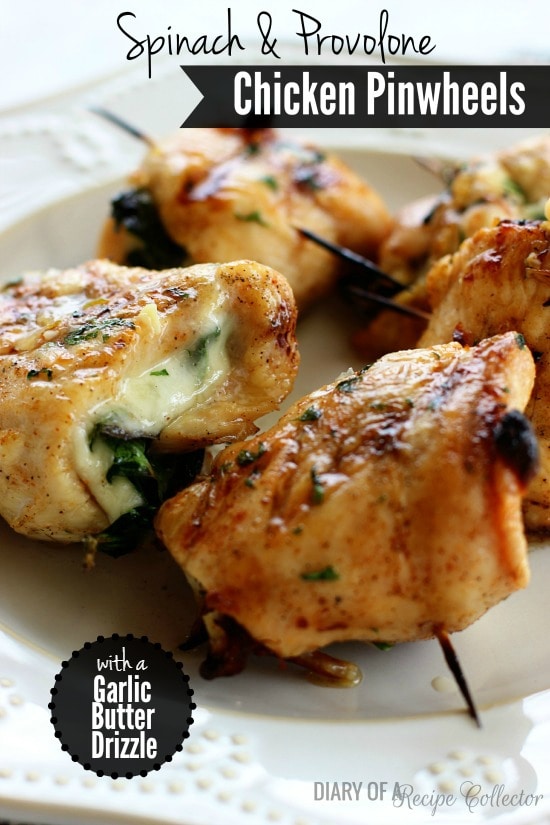 8.  100+ Recipes with Cream Cheese
You folks like cream cheese as much as I do!  There are some great recipe ideas in here for when you need to use some of that cream cheese in the fridge.


7.  Salted Caramel Brownie Ice Cream Cake
This one comes as no surprise!  I mean it's ice cream AND brownie AND salted caramel.  Plus I may have put in a few of my favorite chocolates ever…Lindt truffles!!!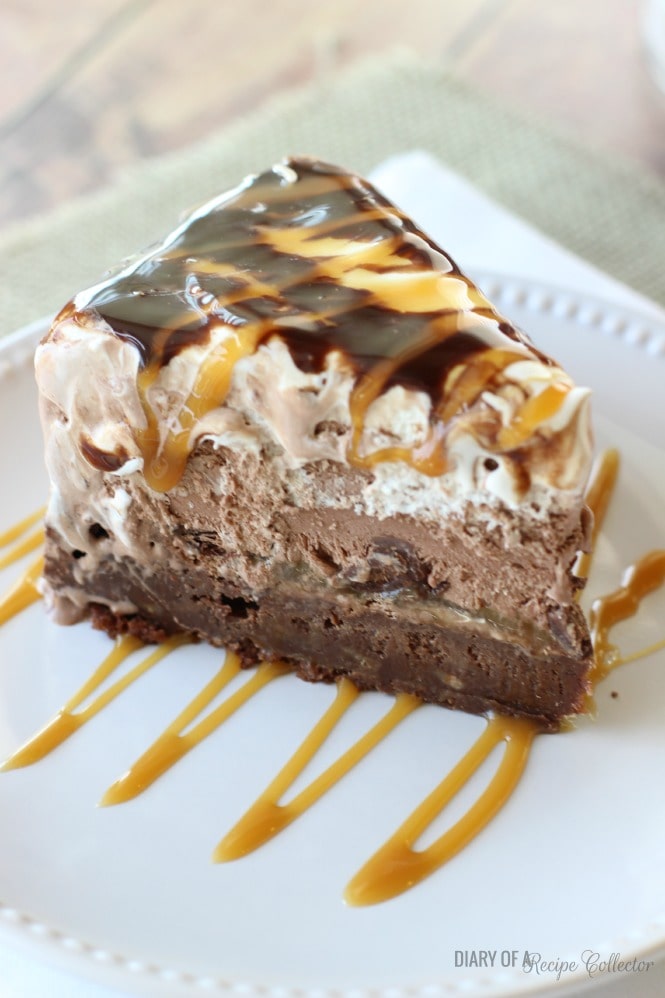 6.  Sausage, Egg, & Cheese Croissant Bake
We just had this one again for our Christmas morning breakfast.  Those buttery croissants are so good in this breakfast casserole!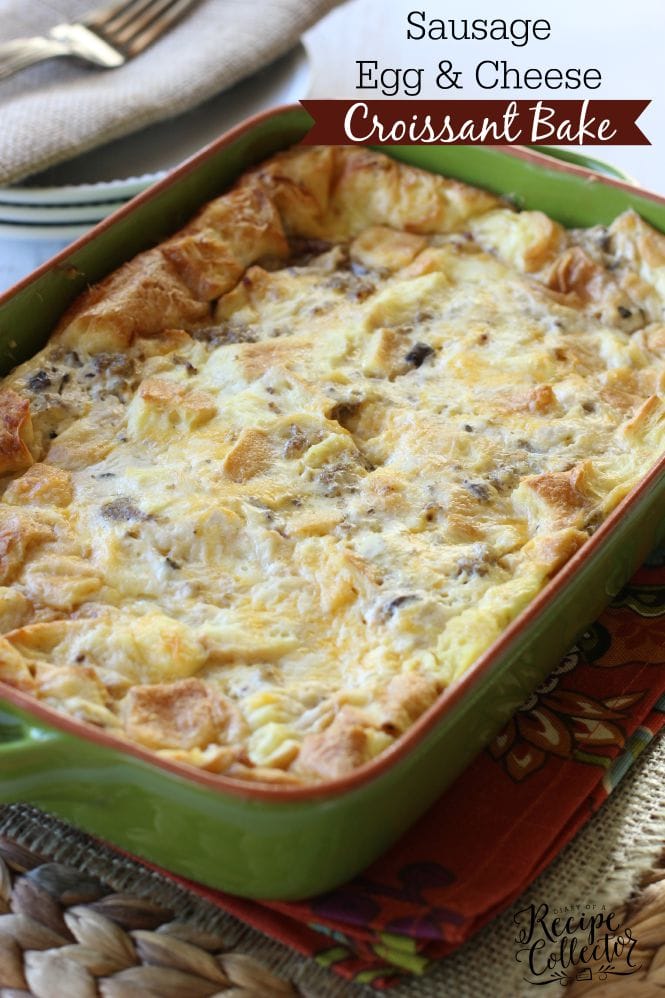 5.  50+ Back to School Breakfast Ideas
Have you been in a breakfast rut lately?  Start your new year off with some great ideas from this collection!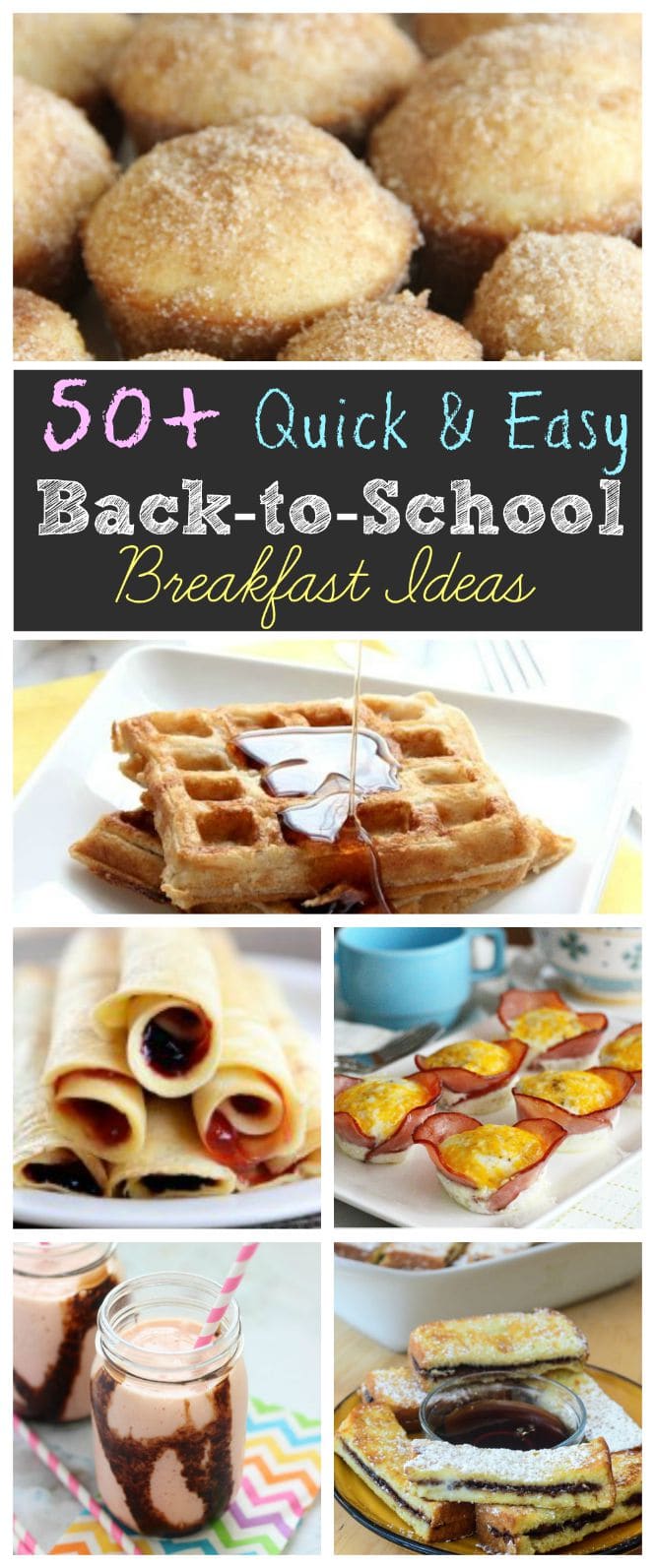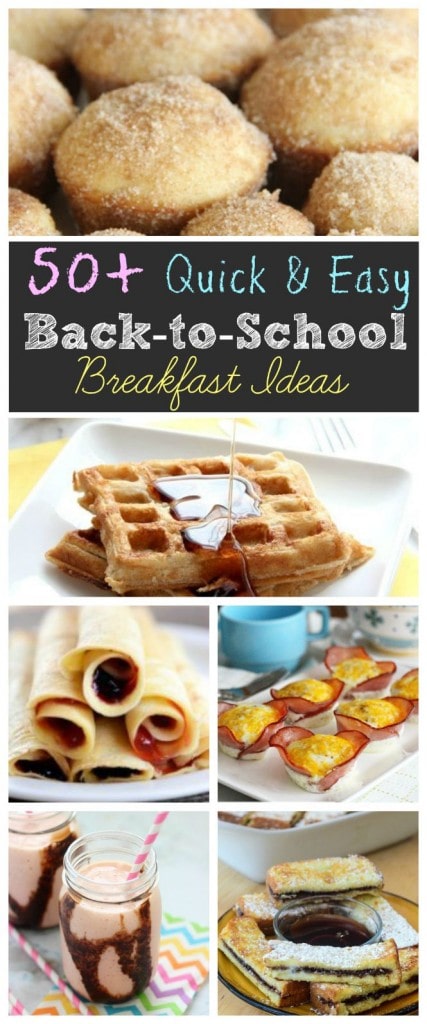 4.  Taco Pinwheels
This is one of those "go-to" recipes I always make when someone asks me to bring finger food.  They are perfect any time of year, and I can make them in advance.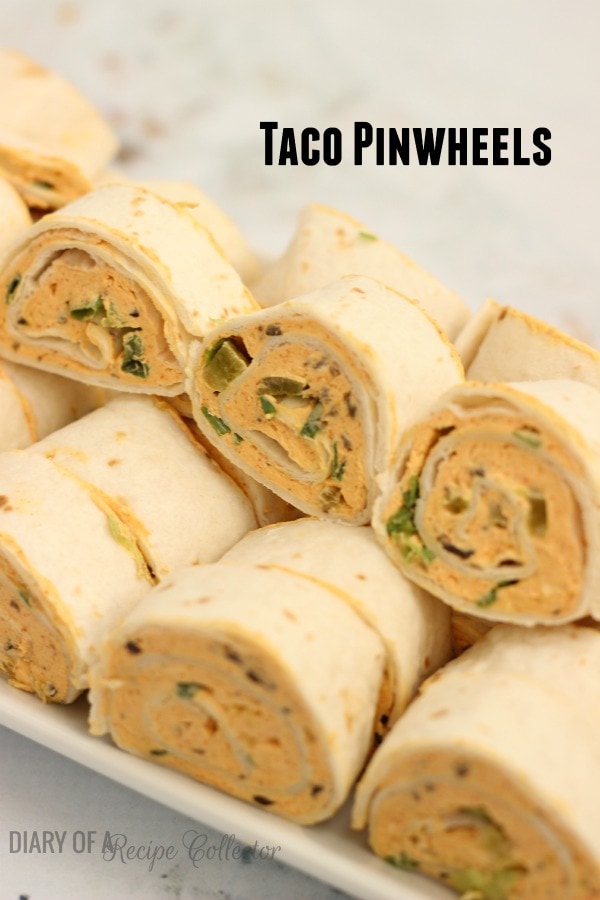 3.  Strawberry Wet Cake
This is an old recipe my mom had.  Those are my favorites, and I can always tell they are yours too!  It's made with strawberry jello, lots and lots of strawberries, and it has a cream cheese icing!!!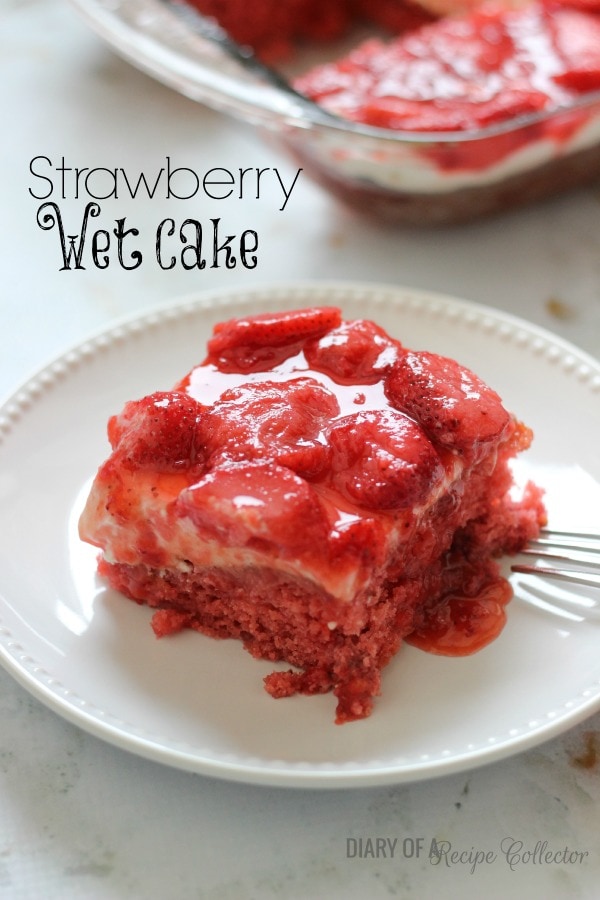 2.  Mini Meatloaf Pepper Rings
This recipe is actually one I make when I'm trying to cut down on carbs and calories a little.  I cook it all in one pot too!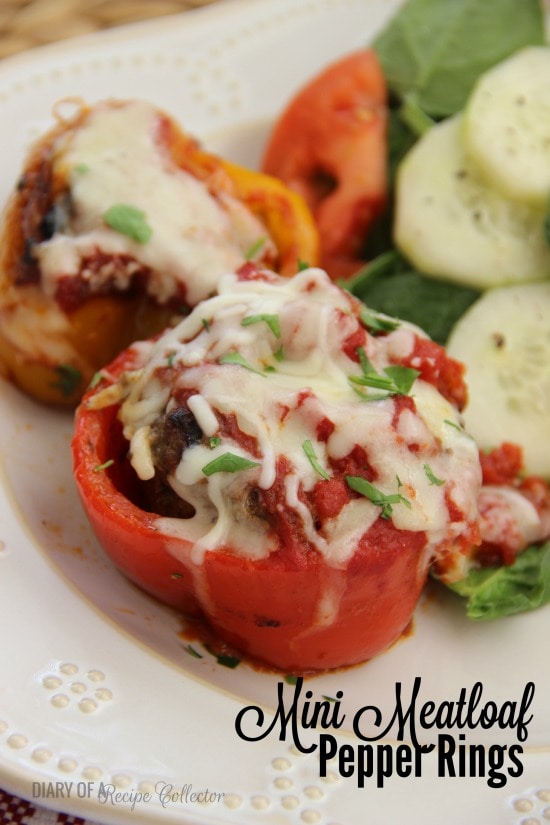 And drum roll please!
…..
…..
1.  Boston Cream Pie Poke Cake
I made this cake several times this year to tweak the recipe, and get it just right!  I could literally eat the entire pan by myself.  My non-dessert eating husband grabbed the pan and started eating it too!  I can totally see why it made it to the top spot!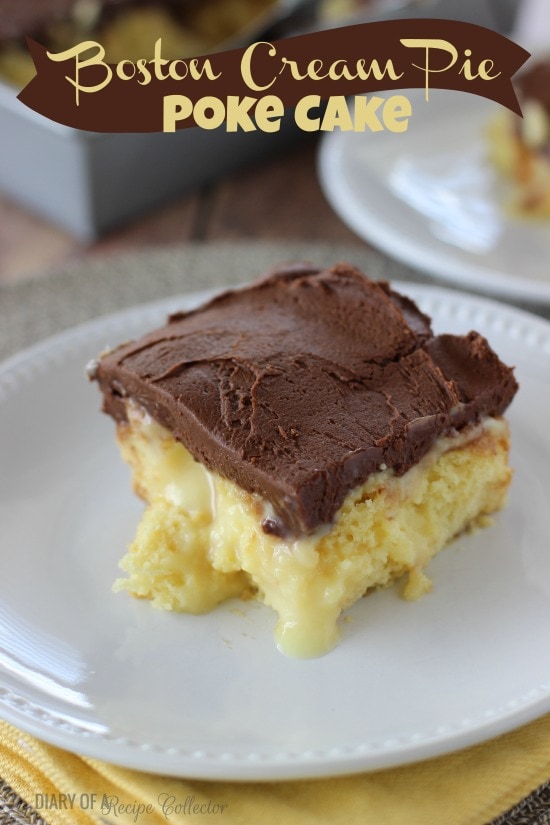 Be sure to check out this other great list from my BEST OF 2014 post!  It has some of my most popular recipes to date!!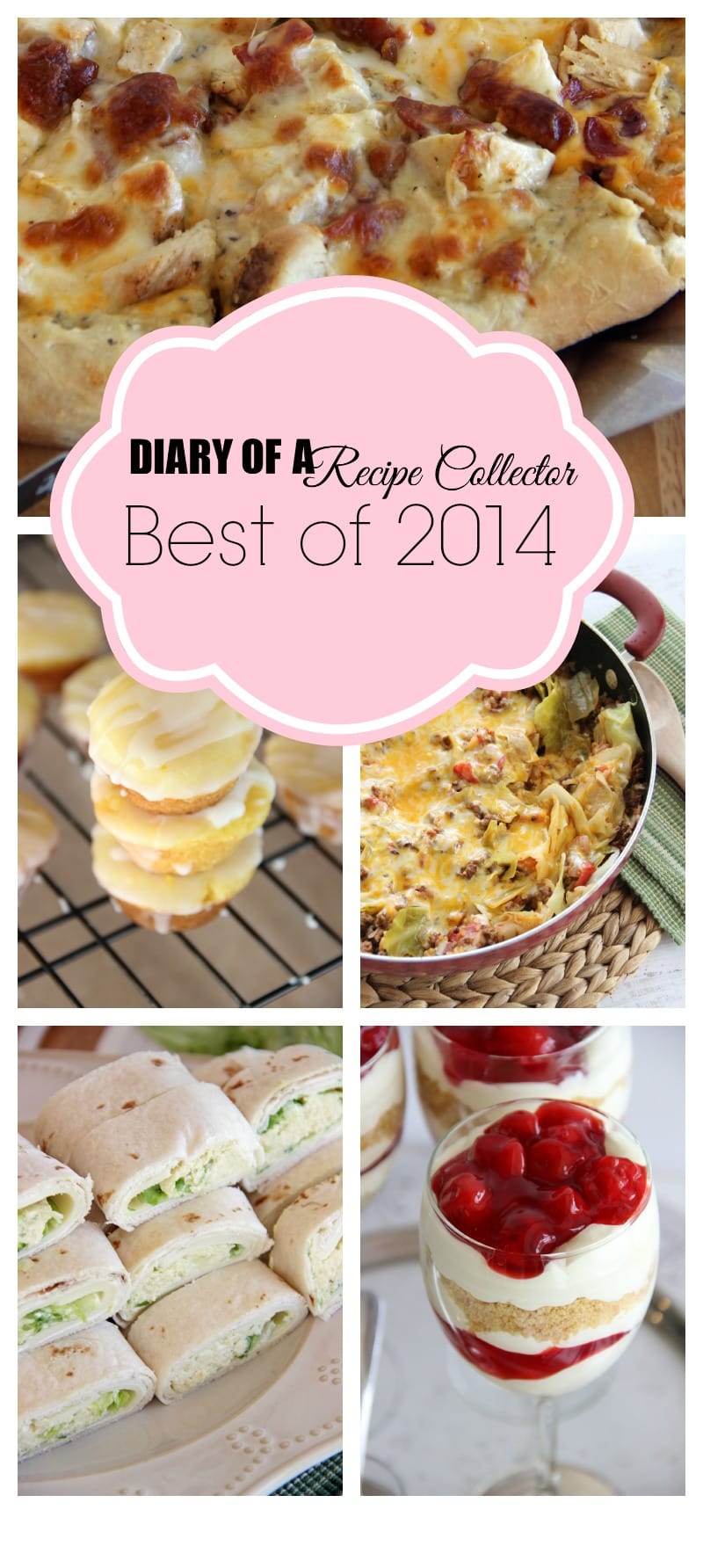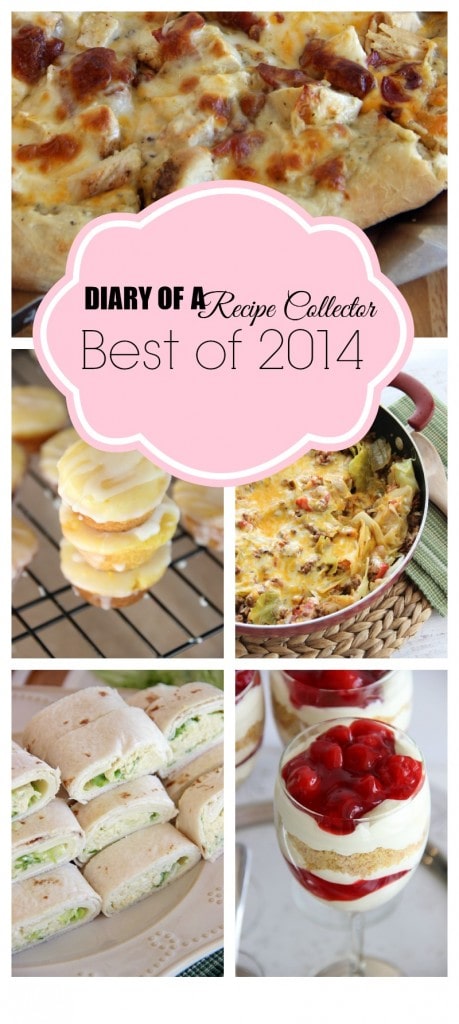 And if you need a good cabbage recipe for New Year's Day, I may have one…he he!
This Cabbage Casserole has grown my blog by leaps and bounds!  It's my #1 of all-time post.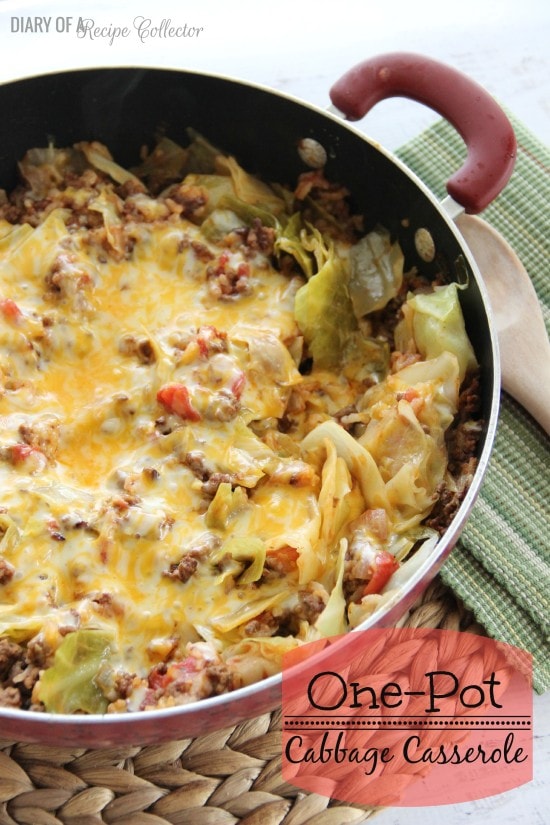 You can find more MAIN DISH RECIPES HERE.
You can find ALL RECIPES HERE.
For more ideas, follow me on FACEBOOK, PINTEREST, INSTAGRAM, TWITTER, AND PERISCOPE.
Get FREE recipes delivered to you by email: SIGN UP HERE!