Skinny Vodka Lemonade – A perfect cocktail for summer that is lower in calories and perfect for the pool and the beach!

It's almost time for the 4th of July, and this Skinny Vodka Lemonade is perfect for the sweltering weather outside. I'm normally a wine girl lately, but I just can't drink wine outside when it is hot. I want something refreshing.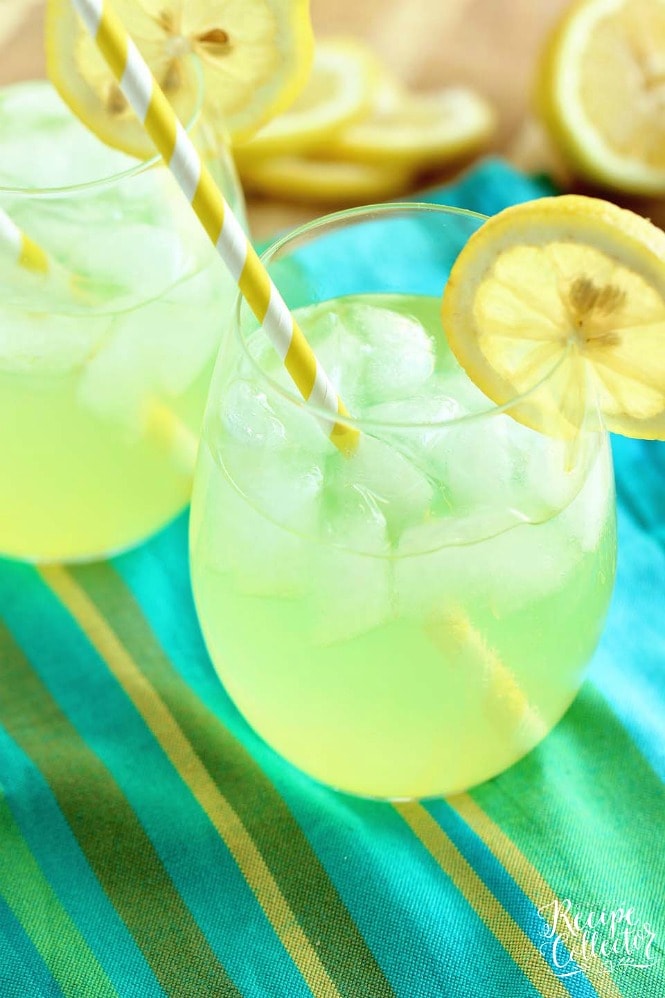 This Skinny Vodka Lemonade is the perfect thirst-quenching drink idea for your next gathering. I even made it for our neighborhood Bunco game the other night. I used my big RTIC cup too.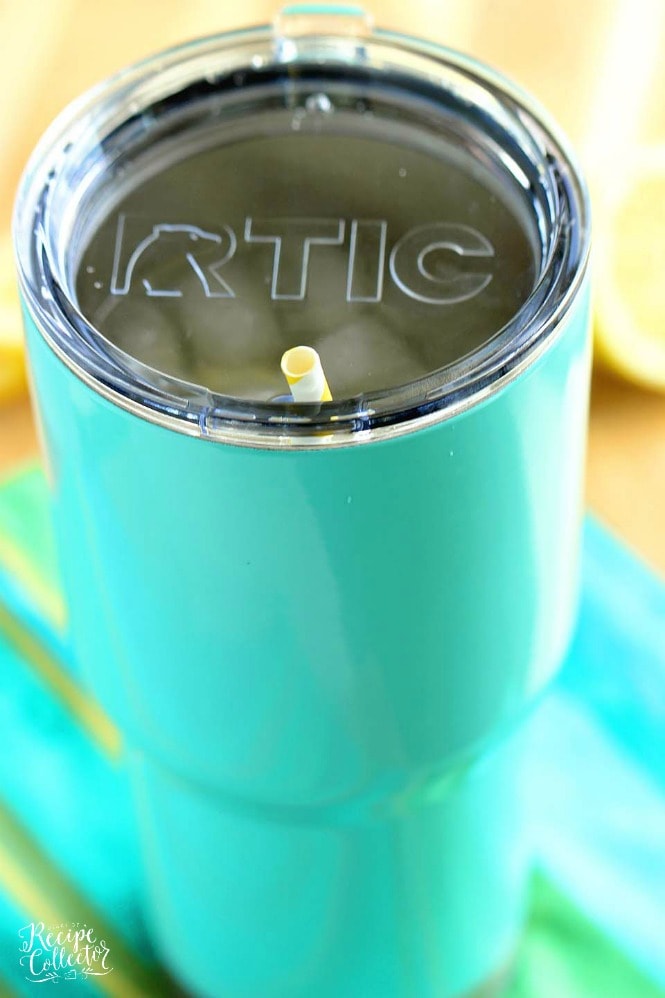 I got the idea from some of my good friends who where always sporting around the little liquid drink enhancers in the purses. They were trying to skip all the calories when having a cocktail. That's when I got the idea to add a little Diet Sprite to mine to make it more like this Electric Lemonade, which I love! But that requires a simple syrup, and it's not low calorie. That Electric Lemonade is perfect for at home where I have the simple syrup made too. Sometimes, it's not very convenient to bring that places. That's what makes this Skinny Vodka Lemonade perfect. It's easy to make anywhere!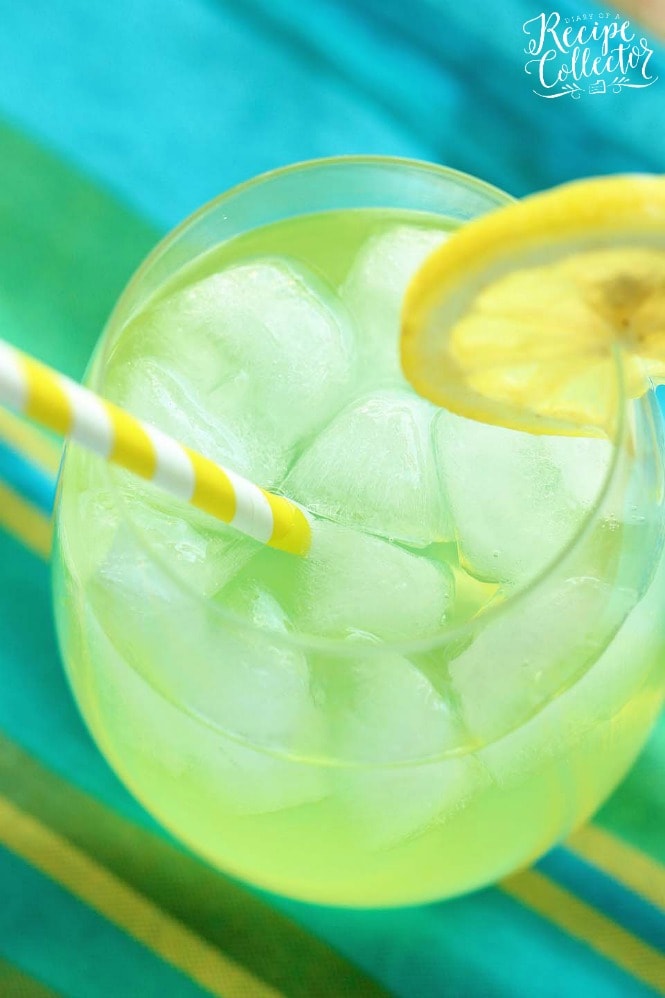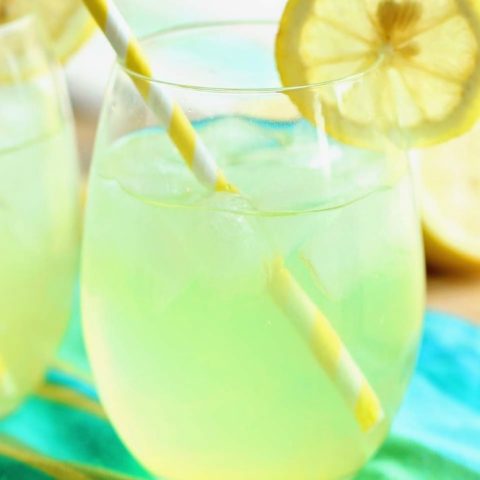 Skinny Vodka Lemonade
Ingredients
Ice
Sugar-free lemonade liquid drink enhancer (such as Crystal Light or Mio)
1 shot of vodka of your choice (you can use a citrus vodka)
1 small can Diet Sprite
Instructions
Fill 12 oz cup half way with ice.
Put about 2-3 second squirt of sugar-free lemonade.
Add one shot of vodka.
Fill up the rest of the glass with diet Sprite or diet 7 UP.
Garnish with a slice of lemon and serve.
Notes
-For a larger insulated glass, double the recipe.
-Not a lemonade fan? You can use any flavor drink enhancer you like for this drink!
Recommended Products
As an Amazon Associate and member of other affiliate programs, I earn from qualifying purchases. This helps us keep our blog running efficiently and allows us to create more recipes for you.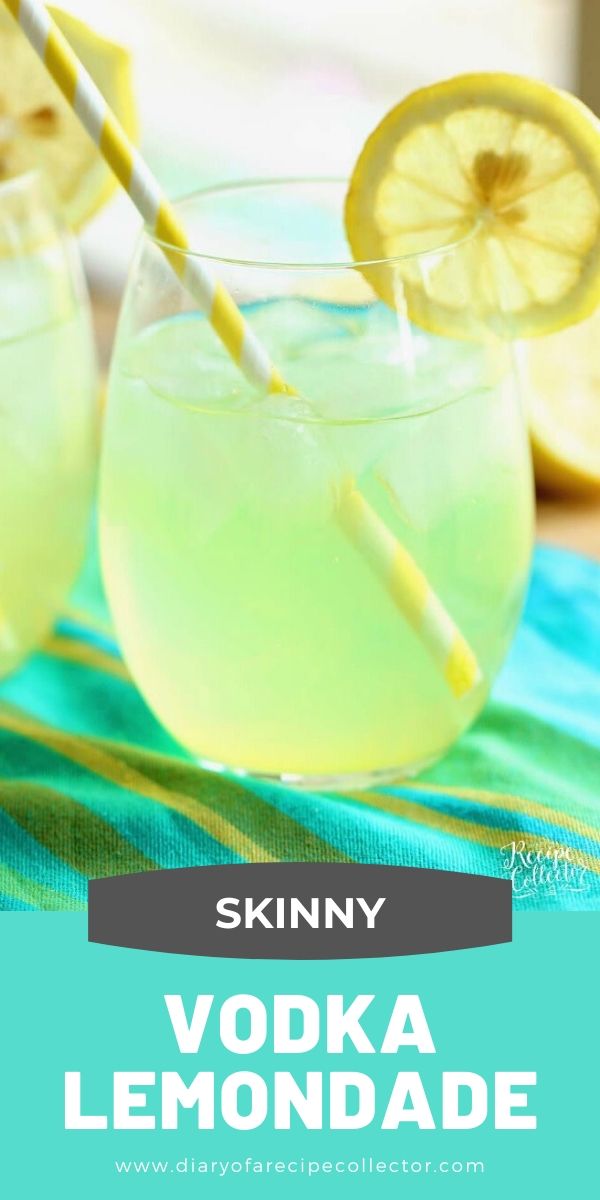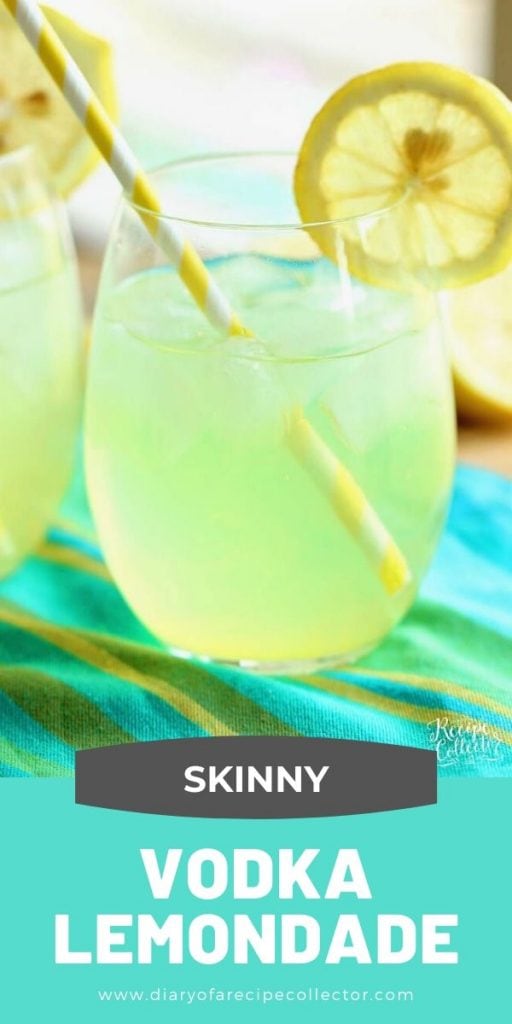 Here are a few other drink ideas for you:
Non-Alcoholic Strawberry Limeade Punch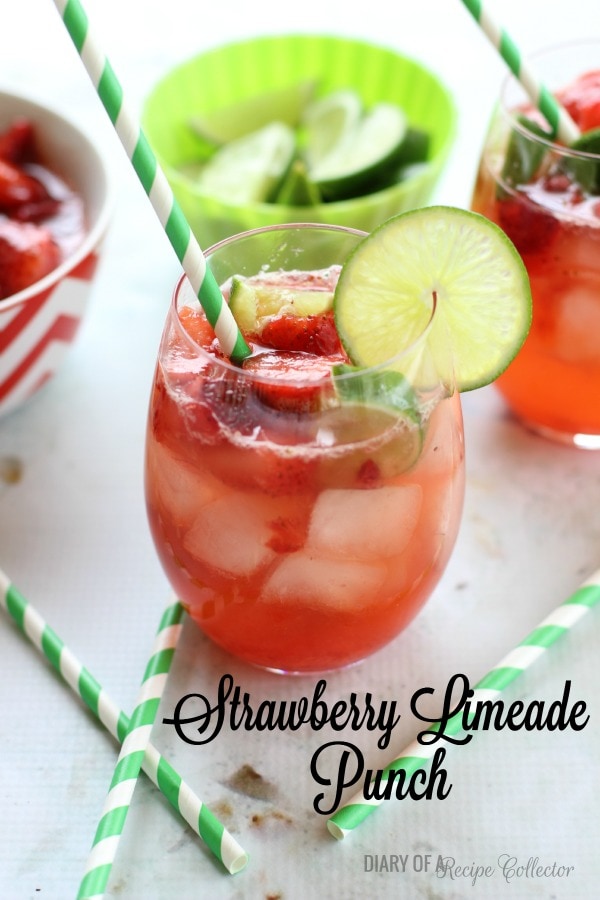 Non-Alcoholic Strawberry Lemon Slush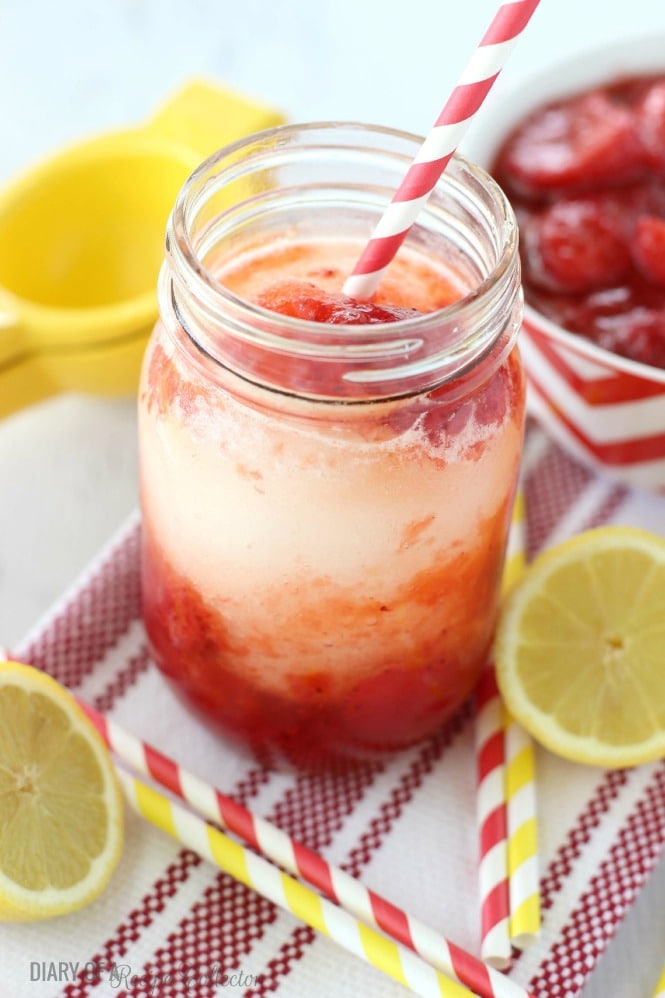 Looking for some appetizers to go with your drinks? Try these!
Hot Bean & Cheese Dip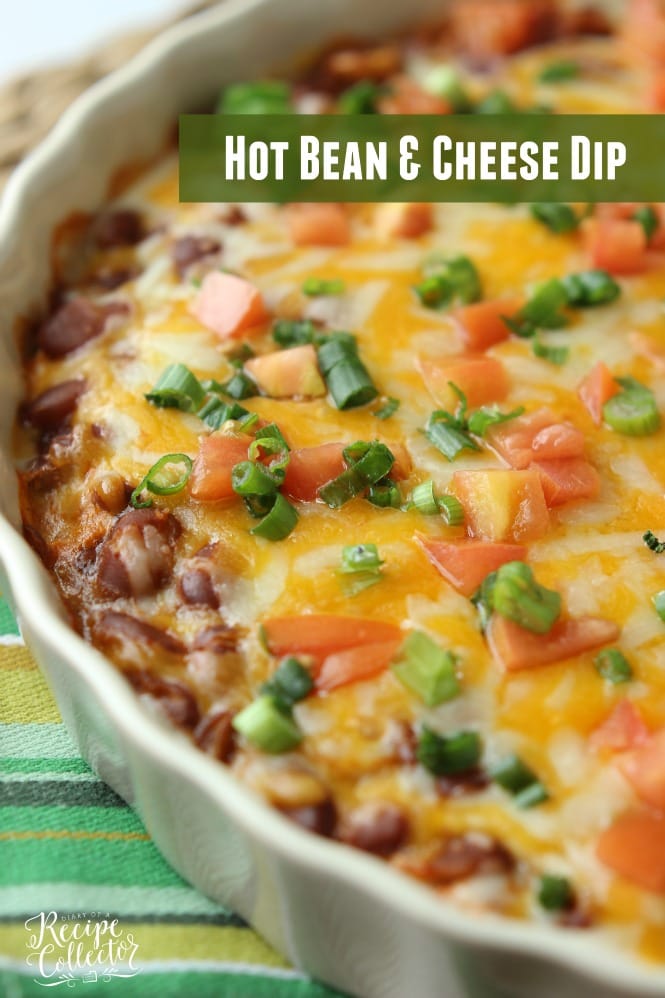 You can find more Appetizer RECIPES HERE.
You can find ALL RECIPES HERE.
For more ideas, follow me on FACEBOOK, PINTEREST, INSTAGRAM, TWITTER, AND PERISCOPE.
Get FREE recipes delivered to you by email: SIGN UP HERE!