Fiesta Corn Dip – This corn dip version has that spicy-sweet kick with the help of pepper jelly, whipped cream cheese, and pico de gallo!  It's a great make ahead dip recipe idea too!
PIN IT HERE!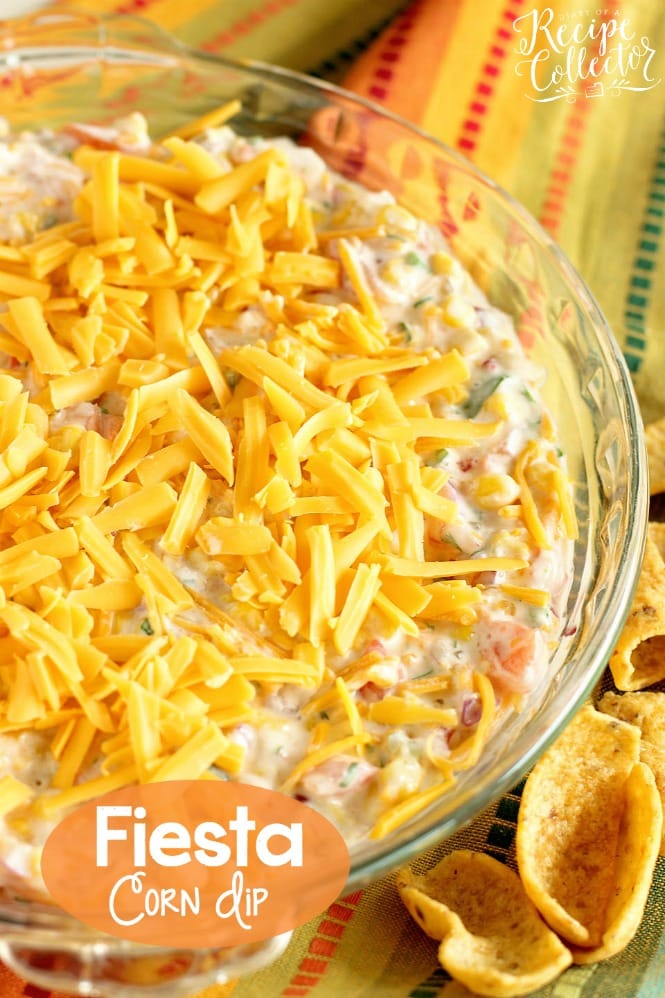 Last week was a really big deal.  It marked one year since I made that crazy decision to go back to teaching.  I still get chills when I think about the events leading up to that decision and how I just kept thinking, "What in the world am I doing?"  There I was perfectly fine with my little blog and my two youngest children at home, and BAM it all changed in a day.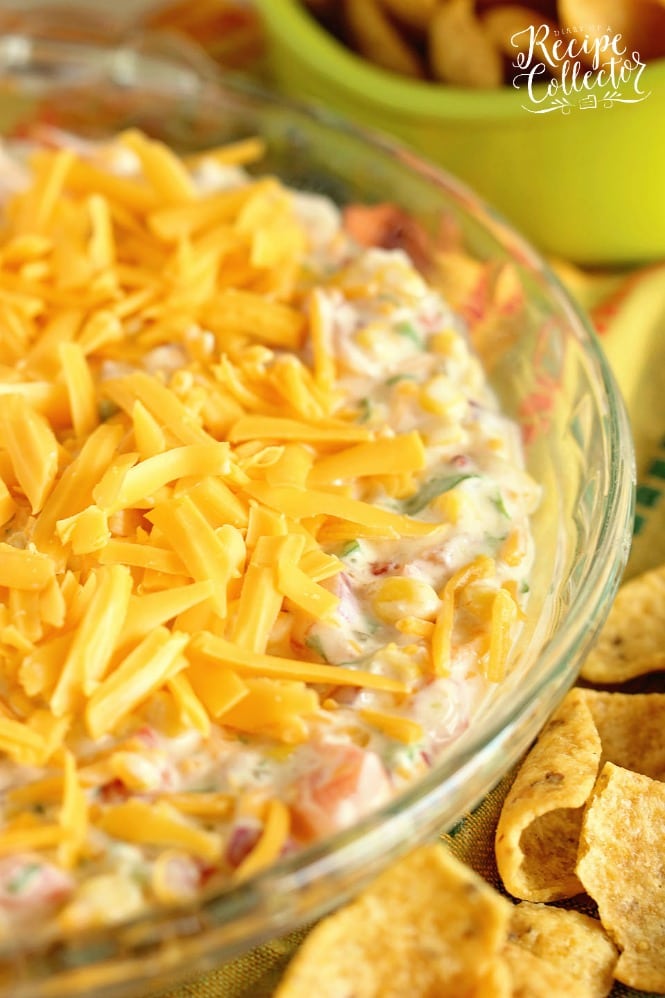 But I still say I have never felt so strongly about something I knew I needed to do.  I knew God was truly working in my life, and I needed to say yes.  I only expected to fill in for about 4 months, but I did not know what true happiness awaited me.  I spent the first week a little bit of a basket case, and I couldn't stop crying because I was just so emotional as my eyes  were opened to the gift this really was.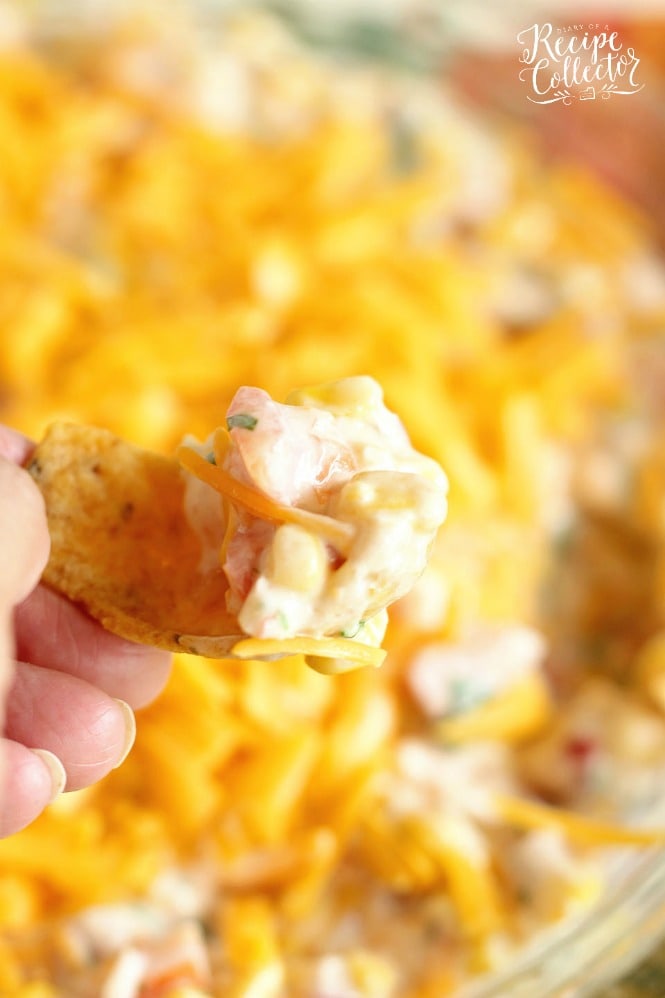 So what made it so special?  Well, I quickly discovered that this new school had some of the best friends I had yet to meet.  It had some really great kids and wonderful parents.  There were such strong traditions and a huge sense of community.  Catholic values, which make me who I am are at the heart of this school too.  I couldn't help but fall in love with the place.  I discovered that I was maybe missing something in my life and I didn't know it.  And finding all this out over the course of a few weeks sent me down an emotional roller coaster as I tried to adjust to going back to teaching with four kids.
It still isn't easy juggling a career, being a mom, and running this blog, but honestly, I have never been happier.  Who would have thought all these joys would have come when I wasn't even looking for them.  I thank God every day for this gift.  I now get to be with my own children at school this year, and it makes it all the more special too.
Why do I tell you all this?  I just want you to know that God sometimes whispers to us and sometimes he speaks very loudly.  Always listen and pray about his will.  Sometimes the toughest decisions become the best.
"This is my beloved son, with whom I  am well pleased.  Listen to him." Matthew 17:5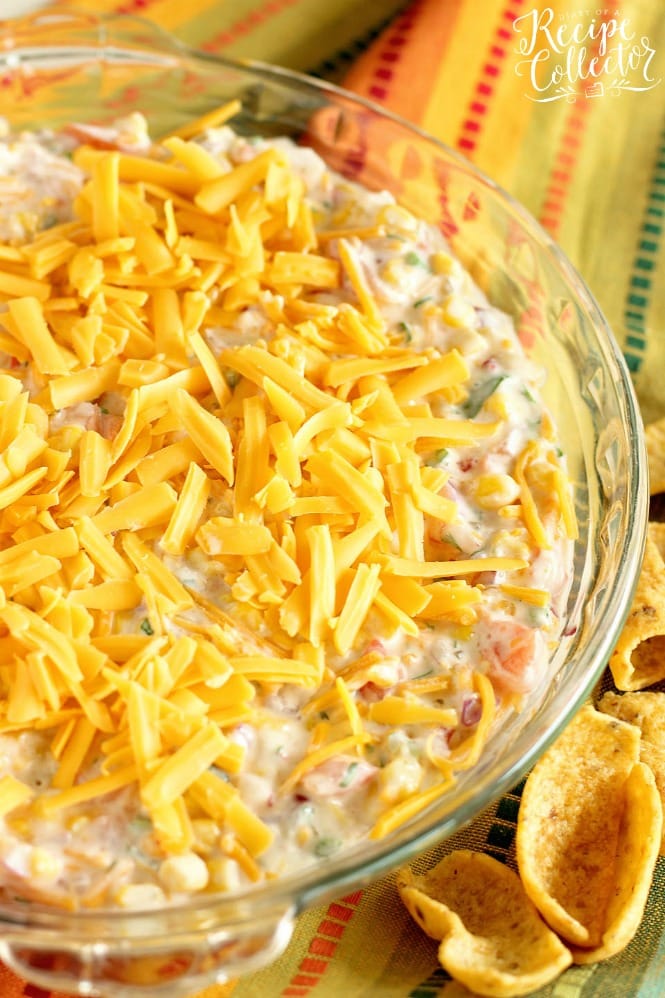 And to celebrate, I am bringing you a little different version of corn dip folks!  This Fiesta Corn Dip has pepper jelly and pico in it.  Need I say more?  It is a great recipe to make and stick in the fridge until you need it.  You can certainly use store-bought pico to make this recipe even quicker!  I could eat the entire bowl!
Hope you enjoy!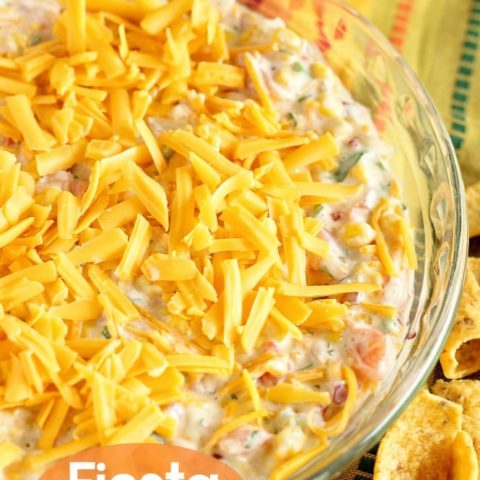 Fiesta Corn Dip
Ingredients
1 8 oz container whipped cream cheese
1 15 oz can Southwestern corn or Mexi Corn, drained
1/2 cup pepper jelly (I used Tobasco Spicy Red Pepper)
1 1/4 cups pico de gallo (store-bought or homemade)*
1 1/2 cups shredded cheddar
Fritos Scoops for serving
Instructions
In a large bowl, mix cream cheese, corn, pepper jelly, and pico de gallo with an electric mixer until well combined.
Pour into a shallow serving dish.
Top with shredded cheese.
Refrigerate for at least 1 hour before serving.
Serve with Fritos Scoops chips.
Notes
*Homemade Pico de Gallo: Mix 3/4 cup chopped tomatoes, 1/2 cup diced red onion, 2 to 3 tbsp chopped cilantro, 1 tsp diced jalapeno, and juice of 1/2 lime. Season with a little salt.
Recommended Products
As an Amazon Associate and member of other affiliate programs, I earn from qualifying purchases. This helps us keep our blog running efficiently and allows us to create more recipes for you.
Other recipes you might like: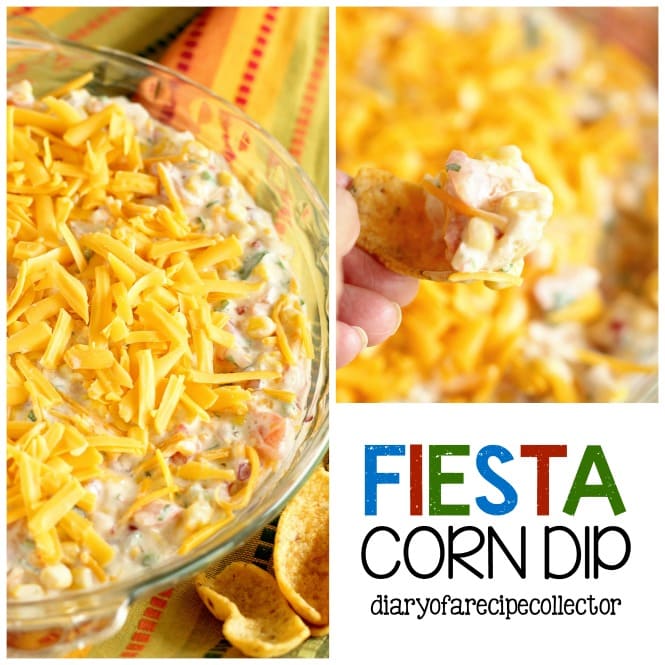 You can find more APPETIZER RECIPES HERE.
You can find ALL RECIPES HERE.
For more ideas, follow me on:
 FACEBOOK, PINTEREST, INSTAGRAM, TWITTER, AND PERISCOPE.
Get FREE recipes delivered to you by email: SIGN UP HERE!