Strawberry Fiesta Daiquiri – A perfect summer cocktail made with frozen strawberries, pina colada mix, coconut rum, and cool whip!  It's a creamy, fun, and delicious drink perfect for summer parties by the pool.  Plus it can easily be made non-alcoholic too!

Oh how we love summer around here!  We have been swimming and swimming!  And I'm happy to report that I now have three out of four independent swimmers!  My four year old is doing great in the pool.  In fact the other day, I even sat on the edge of the pool while she swam right by me.  She was super proud!  She is really brave and willingly gets her face wet and swims under water, which I think is the key to a child being a successful swimmer.  If they are not scared to do that, then I find they don't panic to reach the side.  They just start swimming to get there.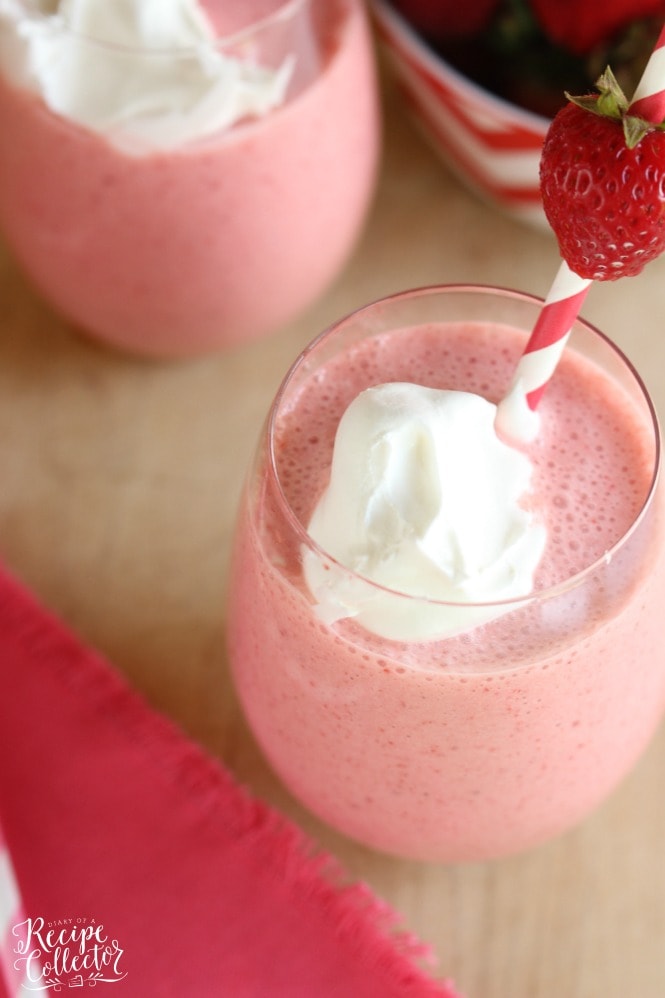 Now I'm still not at the point where I can be very far from her while she swims without floaties.  Honestly, I think she's good, but I just can't.  And our little man is happily using his puddle jumper floatie in the water now!  He's finally out of that stage where he gets stuck on his back and screams because he can't flip over.  #toddlerswimproblems
So now his cute little move is laying on his back and quickly flipping over with a big smile!  It's so nice with everyone being so happy in the water.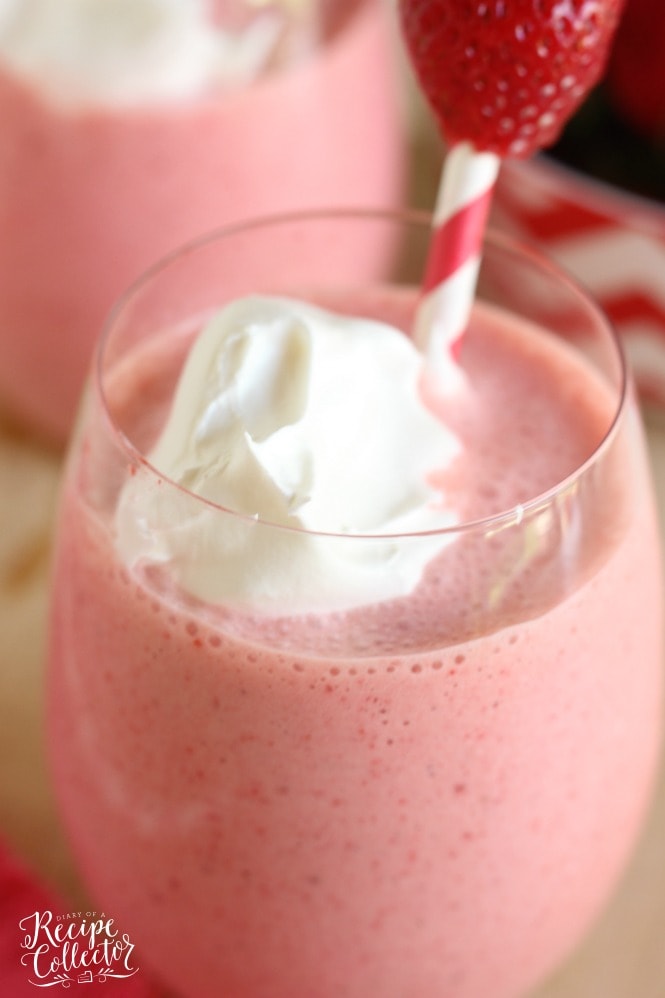 And if you are looking for a great pool-side drink, this Strawberry Fiesta Daiquiri is it!  It's kind of like a strawberry pina colada, but is is really creamy with the help of the extra cool whip in there.  It reminds me of a drink I got on our last trip to Jamaica.  The bartender called it a "Jamaican Smiley."  But the funny thing about that is that it was his own name for that creation.  When I asked another bartender for the drink, he didn't know what I was talking about.   So I spent the next few days trying to find that same bartender.  And now 10 years later, I have finally made it at home!  Enjoy!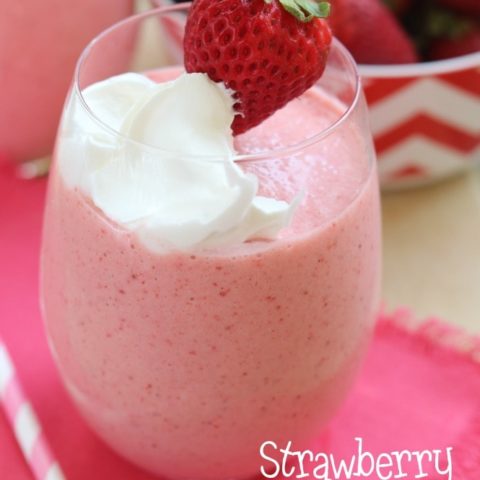 Strawberry Fiesta Daiquiri
Ingredients
1 15 oz container strawberries in sugar (frozen)
1 cup pina colada mix (bottled)
4 oz coconut rum
1 cup cool whip
strawberries to garnish
Instructions
Add frozen strawberries, pina colada mix, rum, and cool whip to blender.
Mix until blended.
Pour into 2 glasses and garnish with strawberries.
For non-alcoholic version, just omit the coconut rum.
Recommended Products
As an Amazon Associate and member of other affiliate programs, I earn from qualifying purchases. This helps us keep our blog running efficiently and allows us to create more recipes for you.
 Other drinks you might like:
Electric Lemonade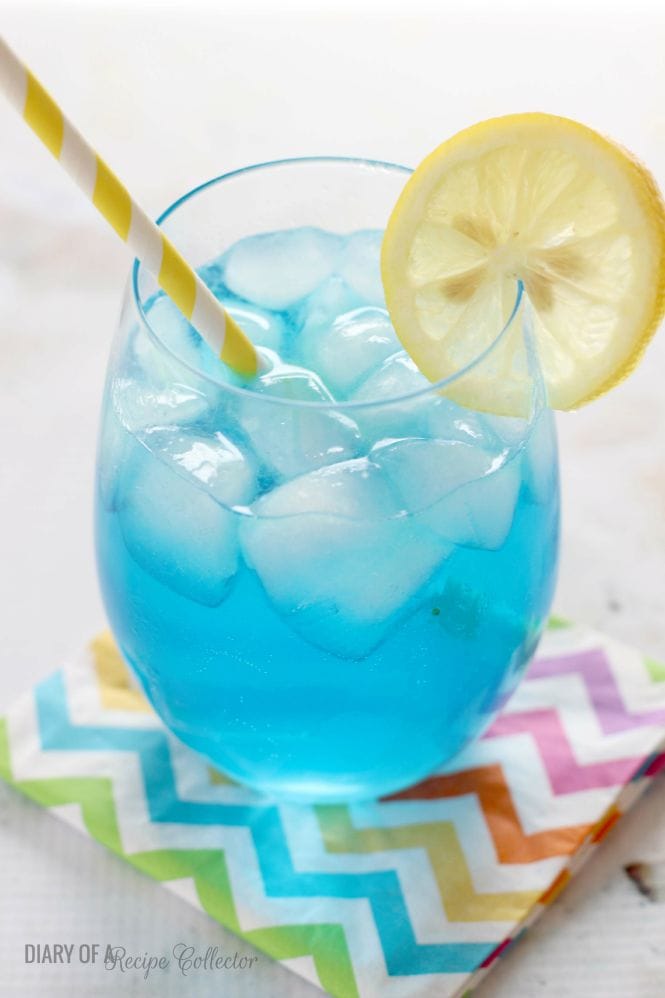 Strawberry Limeade Punch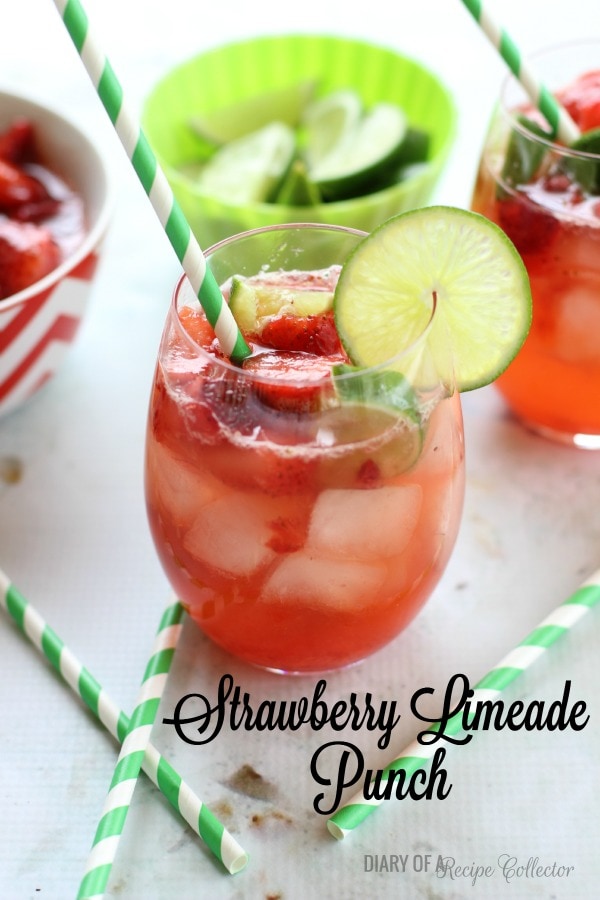 Strawberry Lemon Slush