Electric Lemonade – A fun adult beverage for all those lemonade lovers!  Plus it's pretty too!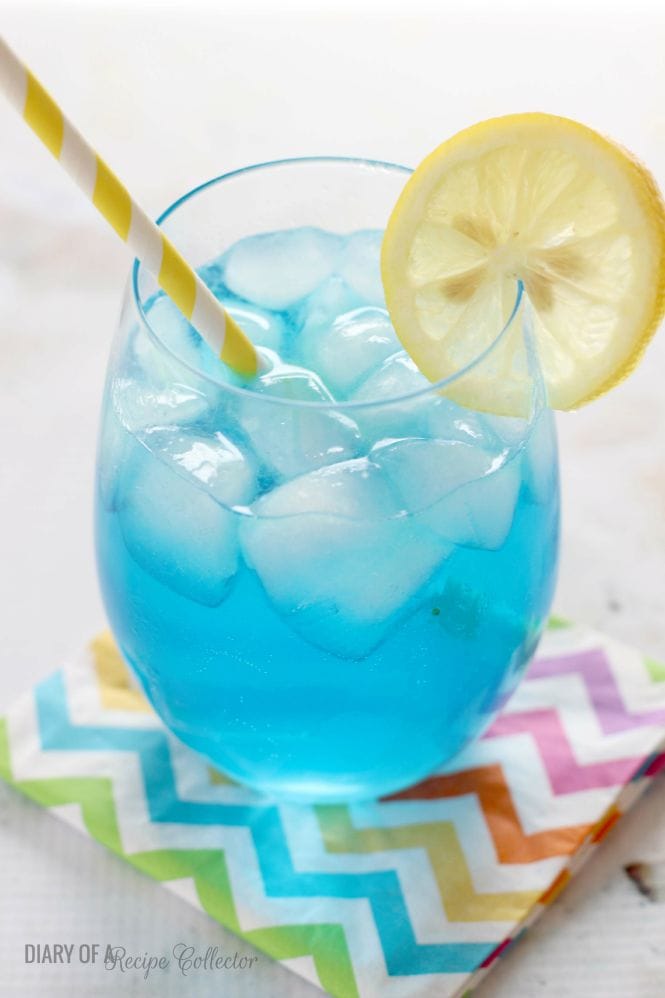 It's time to celebrate y'all, and I've brought the cocktail!  On Friday my site got a complete overhaul!  It was months in the making.  The fabulous Melissa Rose Design along with Andrea at Nuts & Bolts Media did some beautiful work.  I'm so happy with how it came out.  The best part is that is so much more user-friendly, and you can easily see all my recipes now from my Home page!!
Now you can click on the Recipe Index at the top, and it will take you to a visual categorized listing of all my recipes.  So whether you are looking for appetizers, desserts, or just something yummy to cook for dinner tonight, you can find it easier!!
And if you ever need to reach out to me with a question, you can always use my new contact form.
These updates were so needed, and I'm so happy it is finished!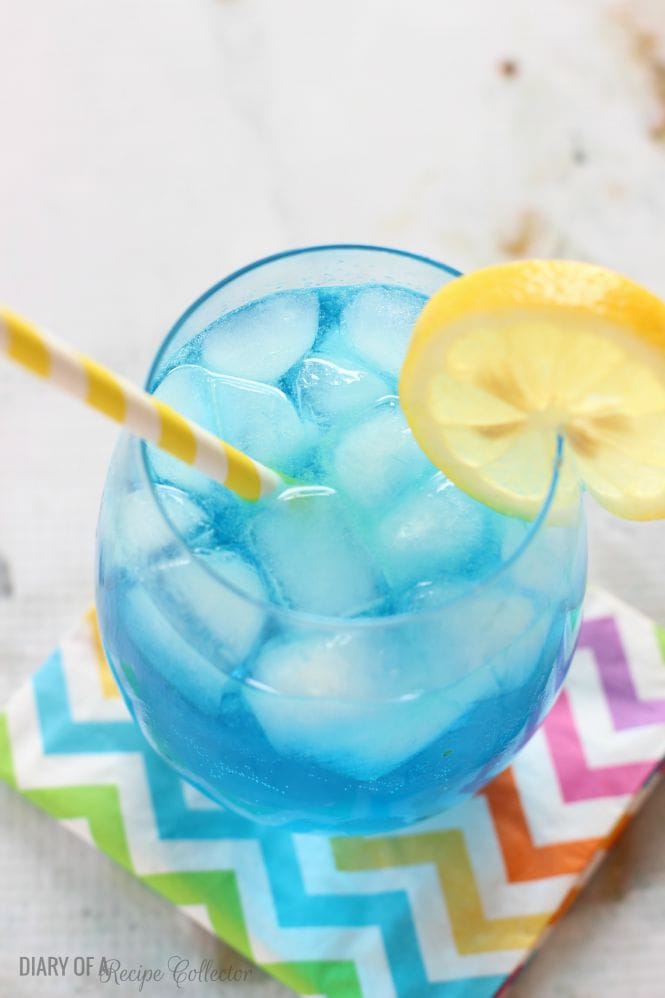 So I'm celebrating over here, and I think I need to make another one of these Electric Lemonade cocktails.
Now you may be a little surprised that I'm posting a cocktail at all.  This is my first one to share with you all.  I don't drink very much.  Since becoming a mom, it pretty much never happens.  And when I do drink, it might be a glass of wine if my husband and I have a date.
But summer is the perfect time for a fun cocktail like this Electric Lemonade. It's perfect for sipping by the pool!  I made mine on a Saturday afternoon while we were grilling.  It was kind of nice because I hadn't done that in a really long time.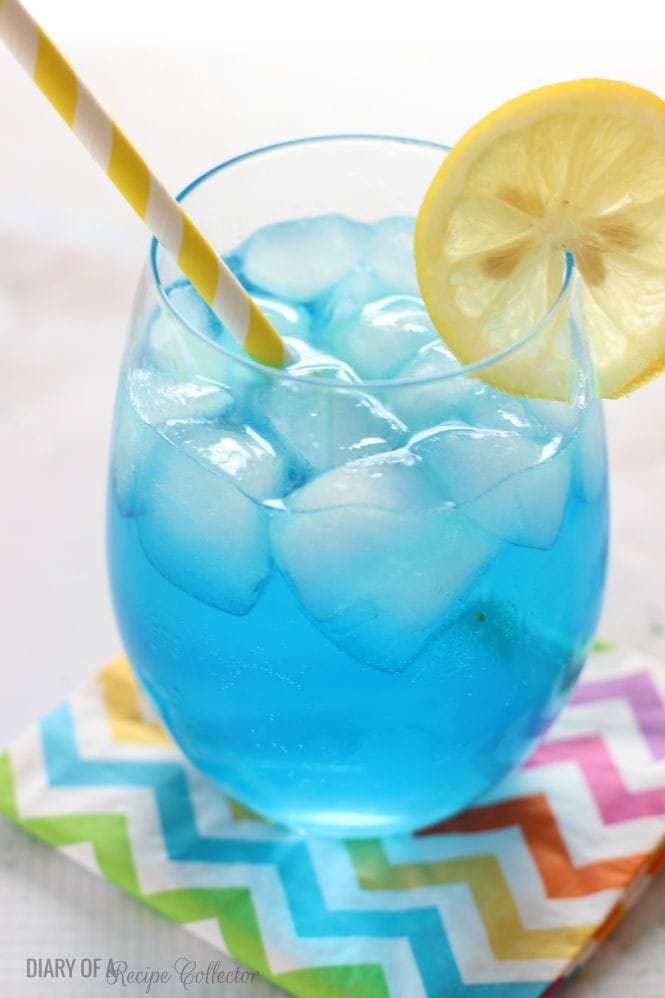 Now I made a simple syrup for this drink, which is really easy to make.  It can be the base for many great drinks too!  I'm thinking I'm going to make some mojitos next!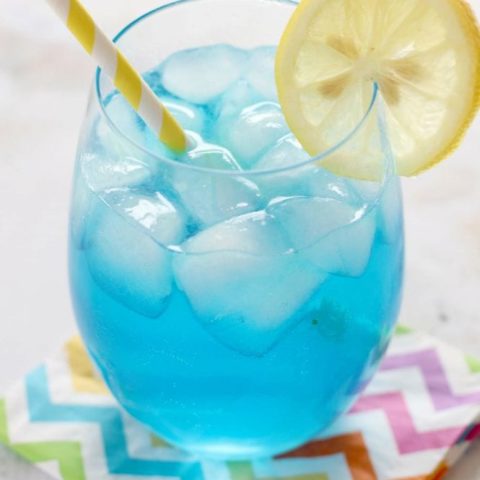 Electric Lemonade
Ingredients
Ice
1 to 1 1/2 shots simple syrup (see below)
1/2 shot blue curacao
1 shot Citron vodka
juice of 1/2 lemon
1/2 can sprite
Simple Syrup:
Instructions
Fill a 12 oz. glass half full with ice.
Add simple syrup (see below), blue curacao, Citron vodka, lemon juice and Sprite. Stir. Adjust to taste. You may want to add more or less simple syrup and/or Sprite depending on your preference.
For simple syrup: Boil 1 cup water and 1 cup of sugar until sugar is dissolved. Let cool.
Here are some other great non-alcoholic drinks to try!