Shrimp and Bacon Quesadillas – Easy to make quesadillas filled with grilled shrimp, bacon, green onions, and pepperjack cheese.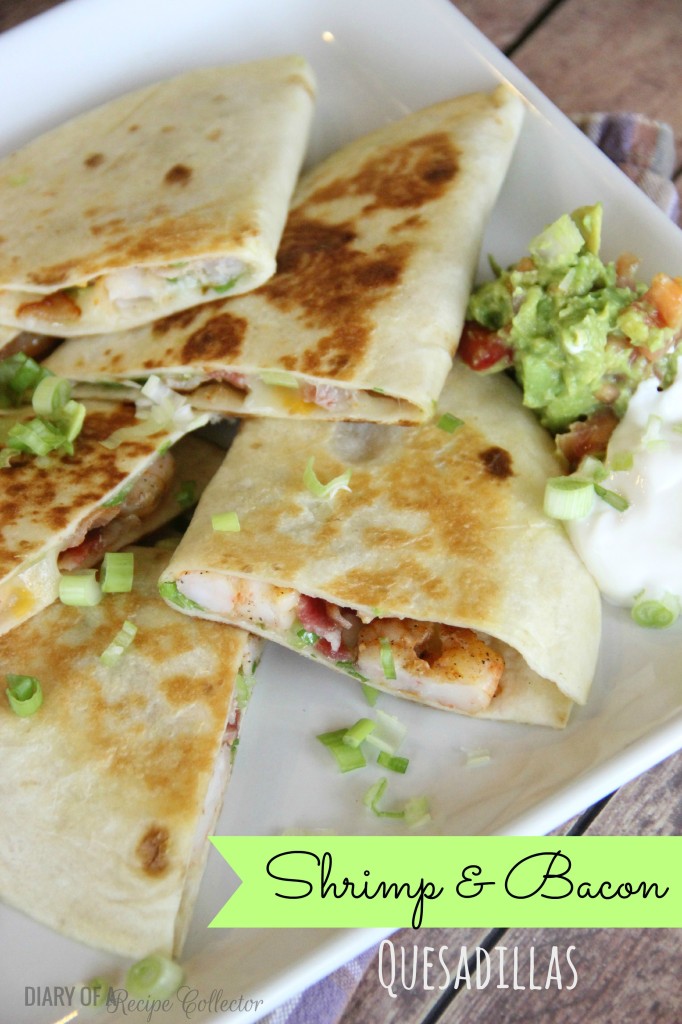 In case you haven't noticed yet, I could eat shrimp at pretty much every meal.  I love it just about any way it can be prepared.  During the summer, I love to grill shrimp for  this recipe or this one.  It won't be long until I start putting it in pastas like this one and this one.   And in Louisiana, we love our rice.  So I'll be making this one soon for my husband.  Oh and I can't wait to indulge in this one too!  See…I told ya!  I LOVE me some shrimp!  My husband and I often like to repeat the part in the movie Forest Gump where Bubba names all the ways to prepare it!
So I bring you another shrimp recipe that is so very simple!  It's perfect for a weeknight or to enjoy while sitting on the back porch on the weekend with a margarita if you'd like!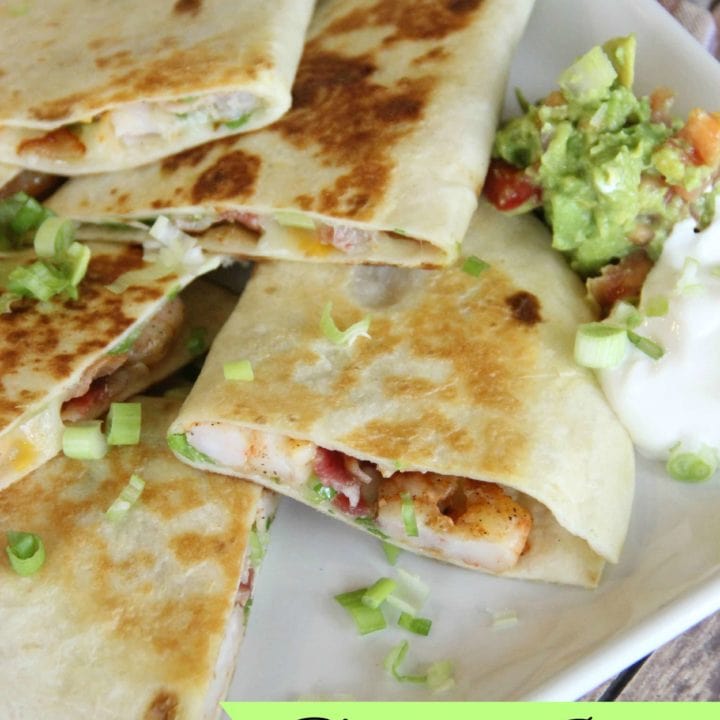 Shrimp and Bacon Quesadillas
Ingredients
6 slices bacon
1 lb. shrimp (75 count)
salt and pepper
3 green onions, chopped
1/2 lb. pepperjack cheese, shredded
1/2 lb. colby jack cheese, shredded
4 soft taco size tortillas
sour cream and guacamole (optional)
Instructions
Prepare bacon in oven: Preheat oven to 400 degrees. Place bacon on parchment-lined baking sheet and cook for 10 minutes or until crispy. Remove and let cool before chopping.
Season shrimp with salt and pepper.
Heat 1 tbsp olive oil in a pan.
Add shrimp to pan and saute for 3 -5 minutes.
Assemble: On one half of tortilla, place shrimp, cheese, bacon, and green onions. Fold over other side of tortilla.
Spread outside with a little butter and place in pan over medium heat to grill tortilla until golden brown.
Cut into wedges and serve with sour cream and guacamole, if desired.
Other shrimp recipes:
Grilled Shrimp and Corn Quesadillas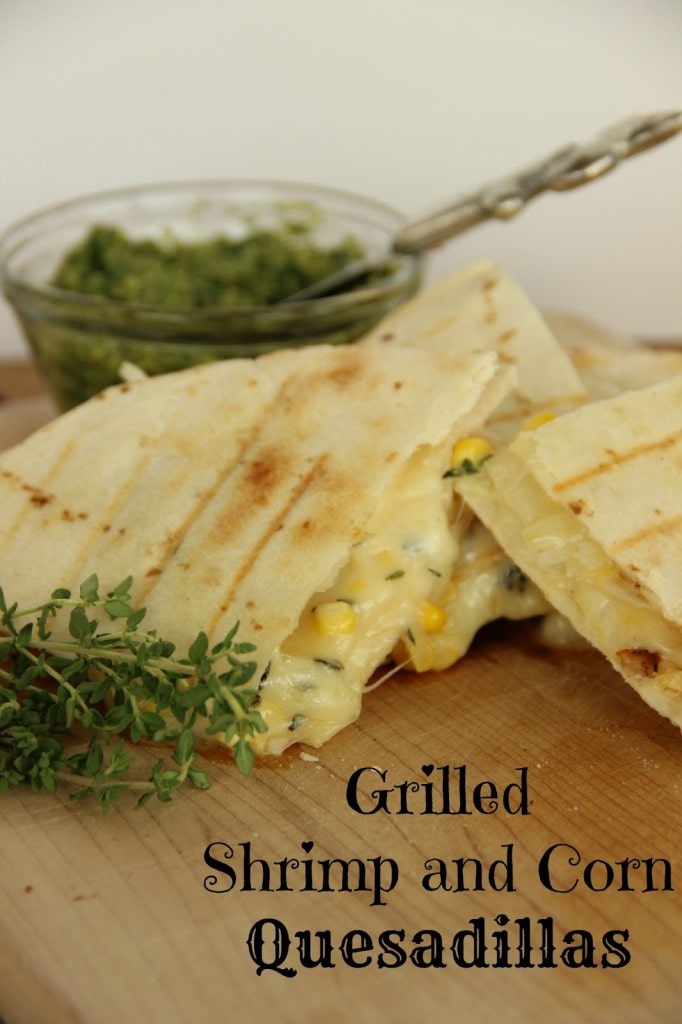 Hibachi Shrimp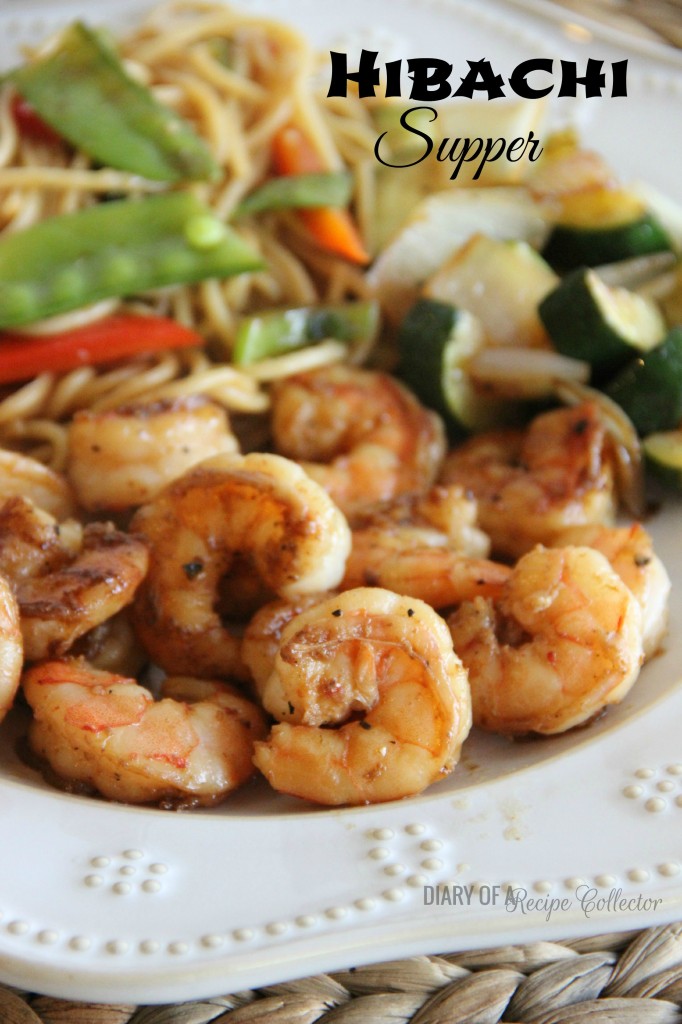 Cajun Boiled Shrimp Stuffed Potatoes