Hot-Pressed Chicken Caprese Wraps – Grilled wraps filled with easy balsamic chicken cooked in the slow cooker, tomatoes, mozzarella, and basil. These make a perfect lunch or dinner!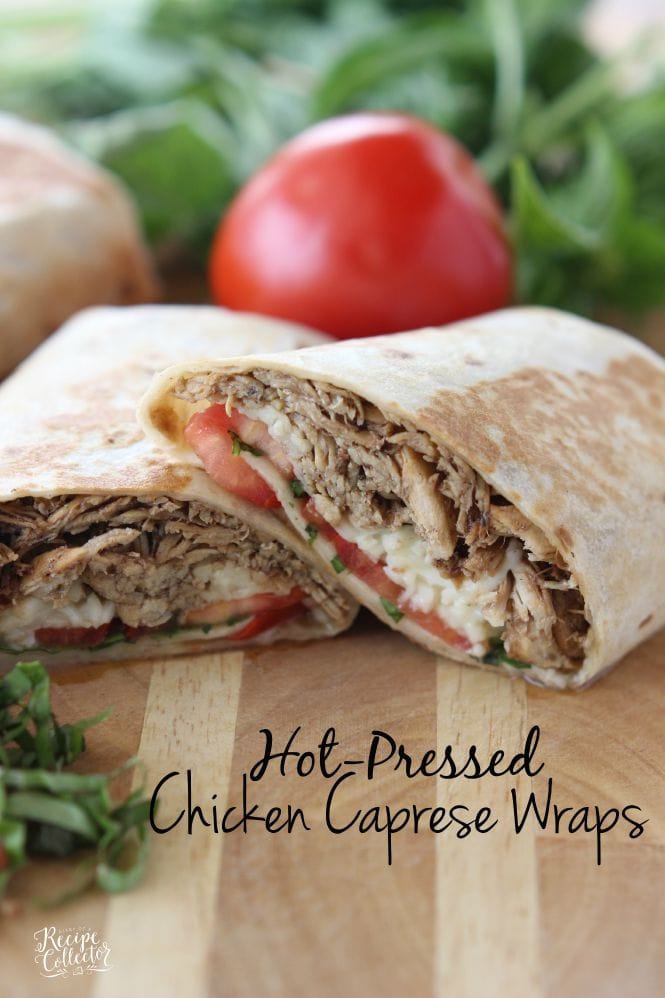 So you guys apparently like a good slow cooker recipe! Especially one that can be used in various dishes! I posted this Slow Cooker Balsamic Chicken on Monday, and many folks loved it! That makes me happy because I love recipes like this too!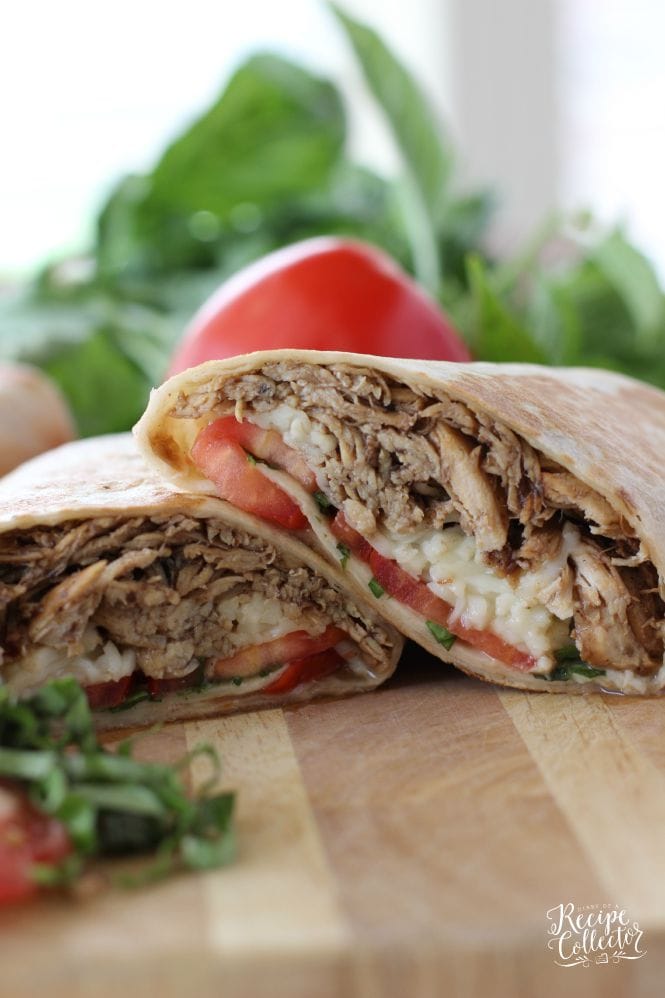 Wraps are one of my favorite things to make. I really like them grilled or hot-pressed as I like to call them. I've made a Santa Fe version (my favorite), a BBQ chicken version (loved it), and a Chicken Popper version (yummo). They are so easy to make served with roasted potatoes, chips, fries, or even a soup or salad. I also love to reheat them the next day for lunch. They are just so EASY!
Plus, you can totally enjoy this one when you are trying to eat healthy. Use a whole wheat wrap and you have a really low-calorie dinner that is full of flavor! You won't even feel like you are watching your calories!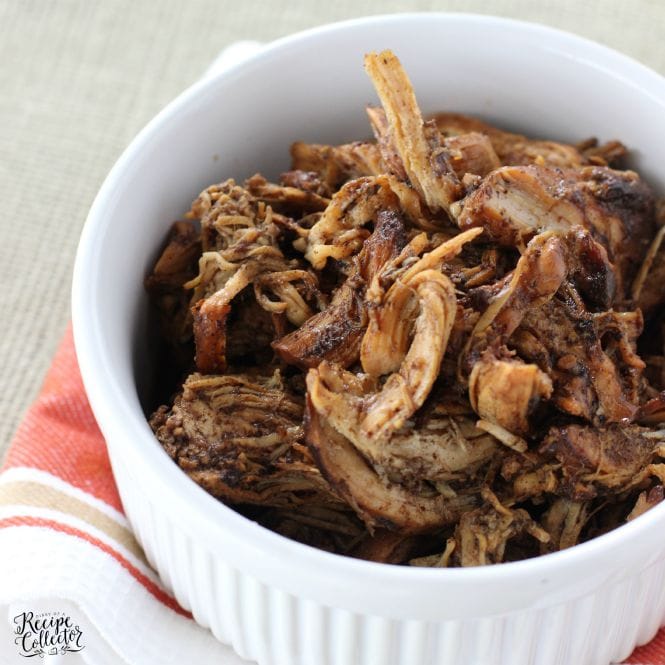 So as I mentioned, I used this Slow Cooker Balsamic Chicken recipe. It really was so easy, and I'll be back later this week to share one more recipe with it…and it's my favorite! Yes, I'll be saving the best for last my friends!!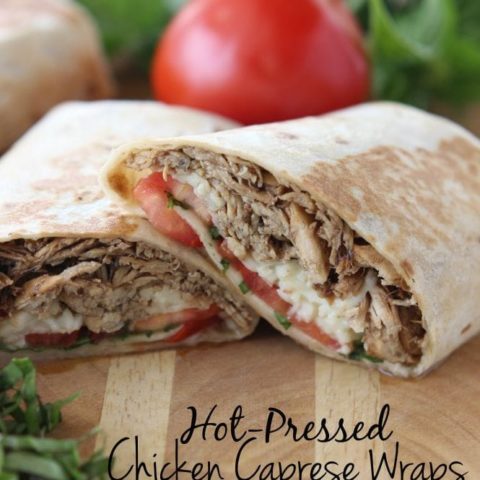 Hot-Pressed Chicken Caprese Wraps
Total Time:
4 hours
30 minutes
Ingredients
Slow Cooker Balsamic Chicken:
2 boneless chicken breasts ( can be frozen-see recipe)
1 3/4 tsp creole seasoning or seasoned salt
2 cloves garlic, chopped
1/2 cup balsamic vinegar
2 tbsp Italian dressing
1 tbsp brown sugar
Chicken Caprese Wraps:
4 burrito-size tortillas
1 to 1 1/3 cups of shredded mozzarella
shredded basil (about 4-5 tbsp)
2 roma tomatoes, sliced
Instructions
Slow Cooker Balsamic Chicken:
Place chicken breasts in slow cooker.
Season with 3/4 tsp creole seasoning.
In a small bowl, mix balsamic, Italian dressing, 1 tsp creole seasoning, garlic, and brown sugar. Pour this over the chicken breasts.
Cook on high for 4 hours.
You can also use frozen chicken breasts and cook on low for 8 hours or high for 6 hours.
Once chicken is done, shred it with two forks and let set in sauce until ready to serve.
Chicken Caprese Wraps:
Onto each tortilla, place about 1/3-1/2 cup shredded balsamic chicken.
Top chicken with about 1/4 cup to 1/3 cup shredded mozarella, Roma tomato slices, and shredded basil.
Wrap it up folding in edges.
Place seam side down in a skillet over medium heat. Press down and flip it once it is golden brown. Press it down again and remove once golden brown. (I like to press down the wrap with another skillet).
Repeat with other wraps and serve.
Looking for other great hot-pressed wrap recipes?
Hot-Pressed Santa Fe Wrap
Hot and melty wraps filled with chicken, pepperjack, sauteed onions, tomatoes, and a Mexi-ranch
sauce…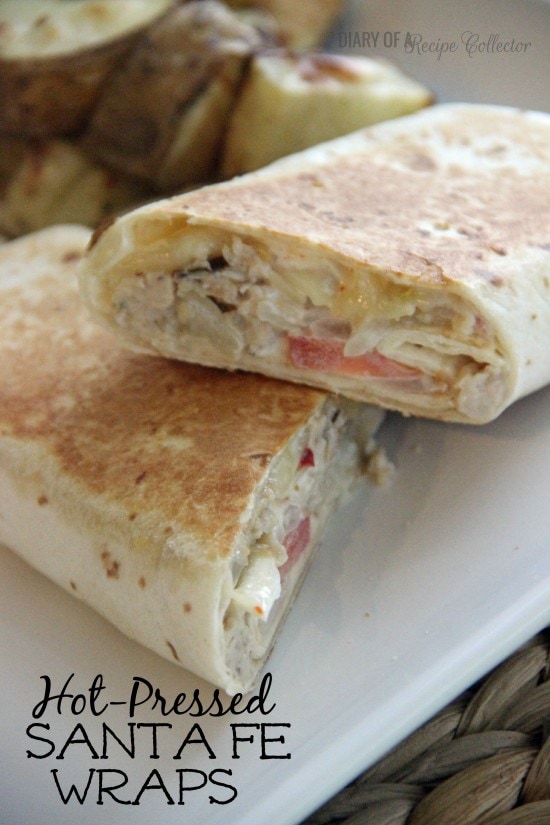 Hot-Pressed BBQ Chicken Wrap
Sliced grilled chicken, applewood brown sugar barbecue sauce, red onion, and melted cheddar …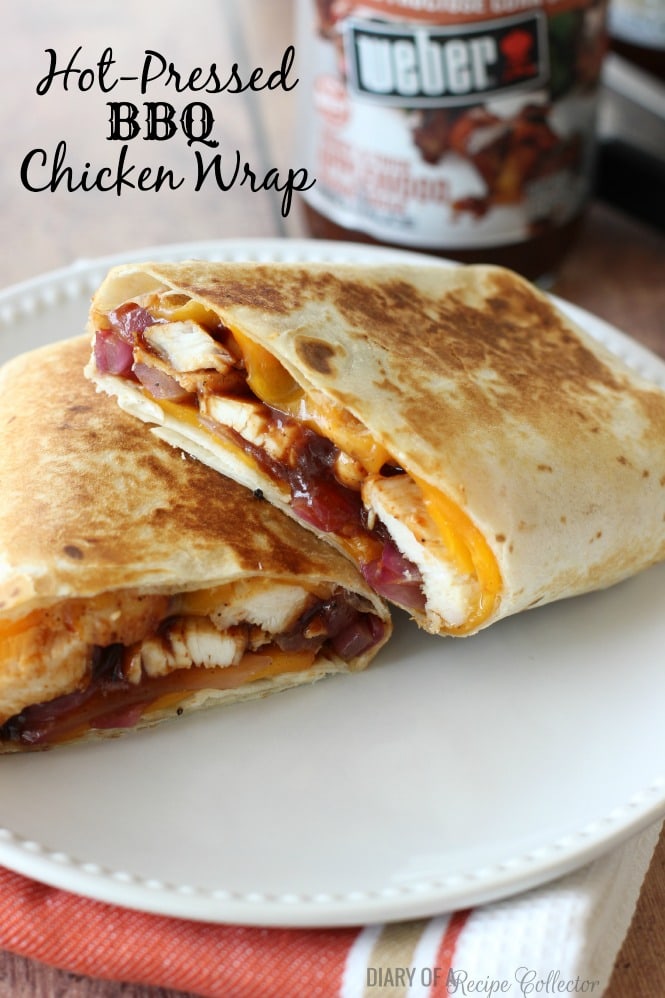 Hot-Pressed Chicken Popper Wrap
Filled with grilled chicken, jalapenos, cream cheese, diced tomatoes, shredded Colby Jack cheese, and finished off with a little ranch dressing…