Hot-Pressed Santa Fe Wraps – Hot and melty wraps filled with chicken, pepperjack, sauteed onions, tomatoes, and a mexi-ranch sauce…

Is there a Roly Poly where you live? I love their wraps! By far, my favorite is their Santa Fe wrap. Well, I figured out my own Copy Cat version right here! Yes! I love it when I can make my favorites at home. I make extra at night and just heat one up for lunch the next day too!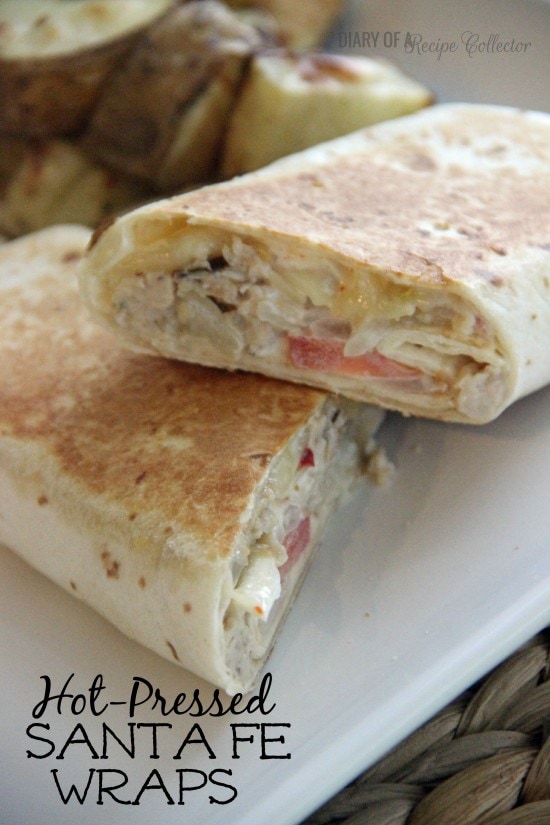 Now, the name for these wraps is a bit of a misnomer. Typically, Santa Fe recipes have some sort of black beans and corn. But I wanted to stay true to the name given by Roly Poly since this is a copycat at home version of one of my favs on their menu.
Tips for making these wraps at home:
Use your favorite ranch dressing to make the Mexi-ranch sauce. I use both a lite ranch and a full fat one sometimes. I like them both!
Use a small skillet to help you press down the wrap to give it that "pressed" grilled look.
Skip the onions if that isn't your thing, but I happen to love them!
Making this for picky eaters: My pickier kids like just the chicken and cheese and couldn't be happier!
Watch me make these on Instagram!!
Connect with Diary of a Recipe Collector! Follow us on social media, so you never miss a recipe!
Email Subscription | Facebook | Instagram | Pinterest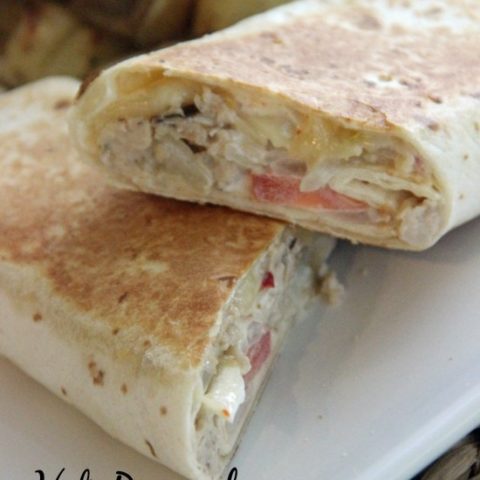 Hot-Pressed Santa Fe Wraps
Ingredients
1 onion, thinly sliced
1 tbsp olive oil plus extra for grilling wrap
3 tbsp ranch dressing (I use Marie's found in the produce section)
1 tsp chili powder
1/2 tsp cumin
4 burrito size tortillas
2 packages of pre-cooked refrigerated sliced grilled chicken (I find mine in the poultry section)
2 roma tomatoes sliced
8 slices pepper jack cheese
Instructions
In a medium skillet, heat olive oil over medium high heat. Add sliced onion and saute for about 5 minutes or until soft.
Make mexi-ranch: Mix ranch dressing, chili powder, and cumin. Set aside.
Assemble the wrap: Place two slices of pepperjack on tortilla. Top with sliced chicken. Top with onions and sliced tomatoes. Drizzle mexi -ranch over everything. Fold up both ends and roll up tight.
Heat a medium skillet over medium high heat. Brush sealed wrap with a little olive oil on both sides. Place seam side down in skillet. Press down with another pan and heat until golden brown. Flip and press down grilling until golden brown again.
Repeat with remaining wraps.
Notes
*You can also use fresh grilled chicken or buy it pre-cooked in the frozen foods section to save time too.
Other wraps you might like:
Hot-Pressed BBQ Chicken Wrap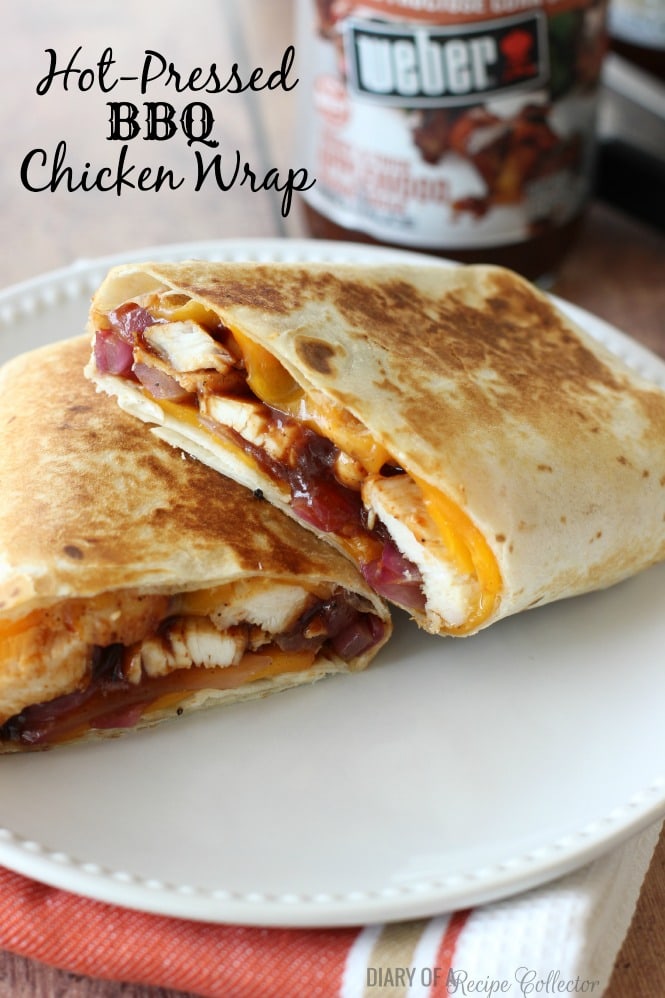 Hot-Pressed Chicken Popper Wraps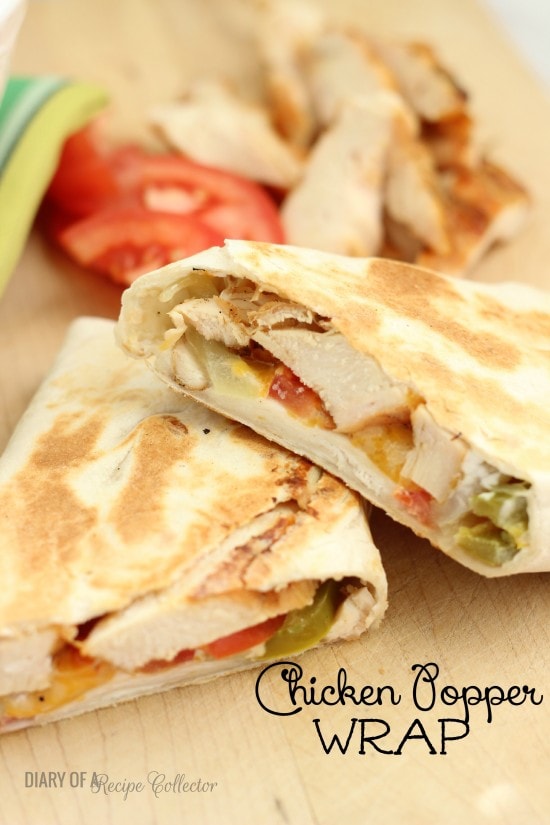 You can find more MAIN DISH RECIPES HERE. You can find ALL RECIPES HERE. For more ideas, follow me on FACEBOOK, PINTEREST, INSTAGRAM, AND TWITTER. Get FREE recipes delivered to you by email: SIGN UP HERE!