Slow Cooker Balsamic Chicken – Easy flavorful shredded balsamic chicken cooked in the crock pot and ready for so many dishes like wraps and sandwiches.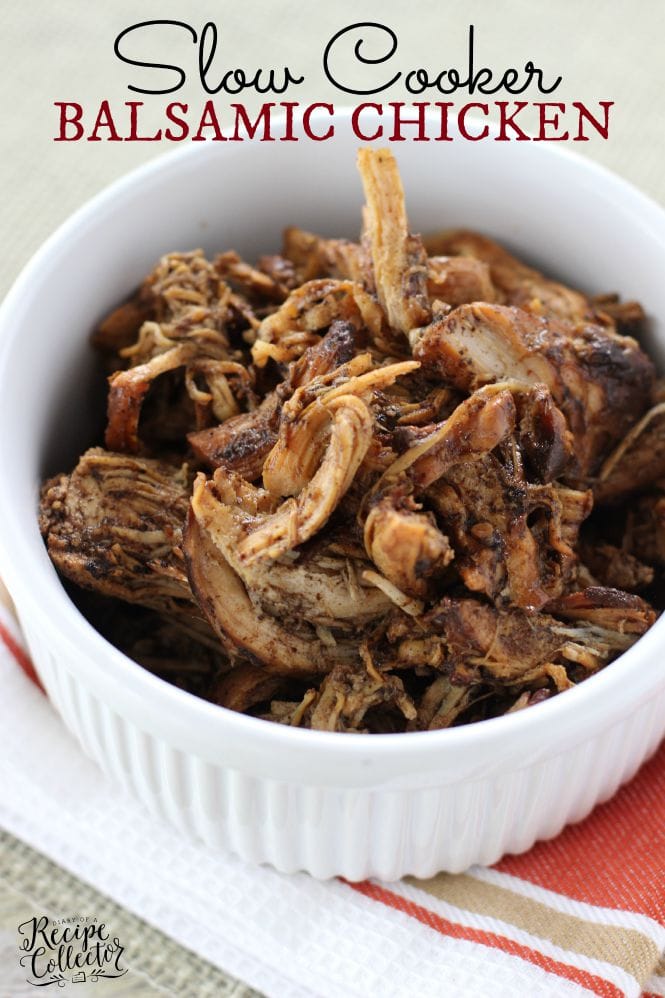 Hey guys! Hope you had a great weekend.  We stayed pretty busy.  I spent my Saturday morning at the pediatricians office for my youngest, and I'll be going back this morning.  He has two ear infections, and I think he is having a reaction to his antibiotic.  He has already had a pretty bad reaction to another one a few months ago.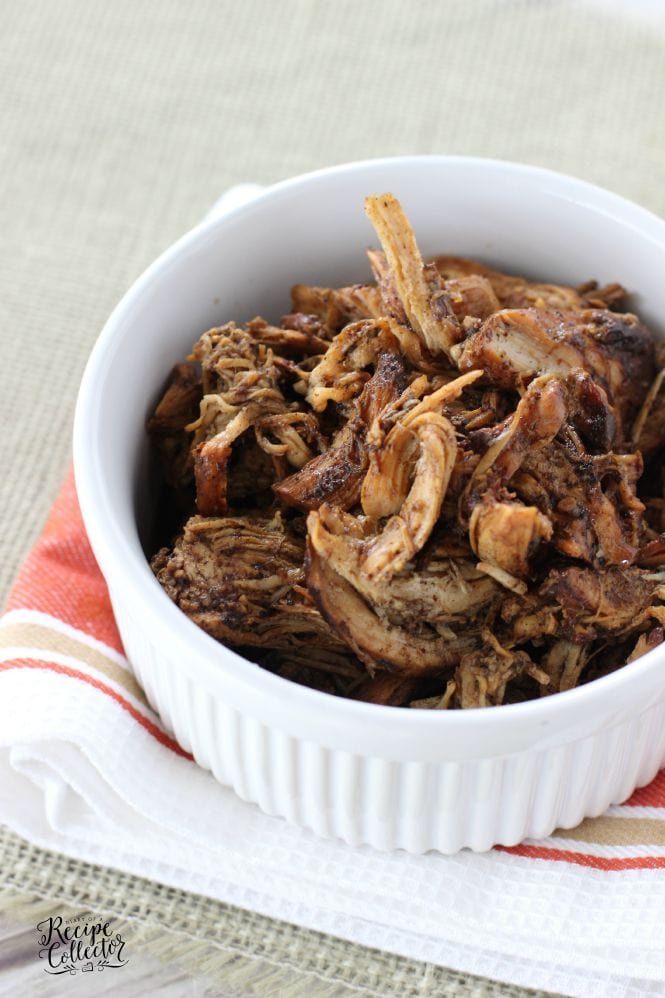 I know that sometimes it takes a while for the medicine to build up in their system.  I was scared to give him another dose last night not knowing if the reaction would then be worse after a third dose.  Poor baby.  He is just so sensitive to so many things.  For those of you who do not know, I have a severe peanut allergy.  So I'm constantly on pins and needles wondering if he will have a severe reaction to something too.  So I'm very hesitant about trying new things, and we will be going back to the doctor this morning.
Hopefully the rest of the week will go smoother.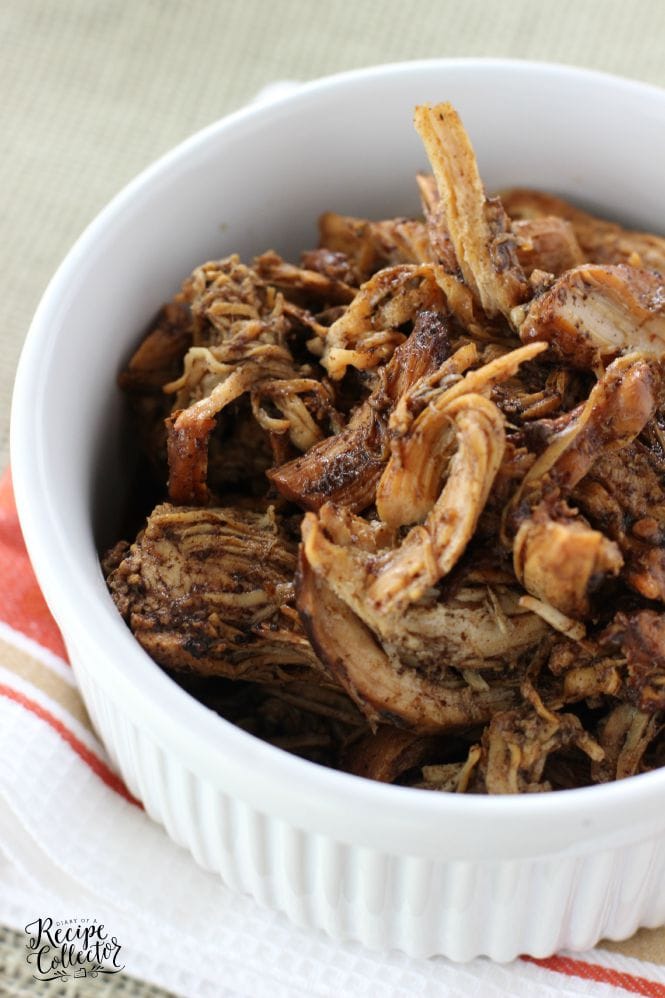 This Slow Cooker Balsamic Chicken could totally help out with that.  It is so easy and packed with flavor.  This week I'll also be sharing a few recipes that you can make with it like wraps and sandwiches.  It is so wonderful because it slowly cooks in this fantastic balsamic marinade.  You can even use FROZEN chicken breasts.  This is such a quick one to whip up in the morning before heading out the door.
I'll be back later this week to share a few recipes we made with it!  Have a happy Monday!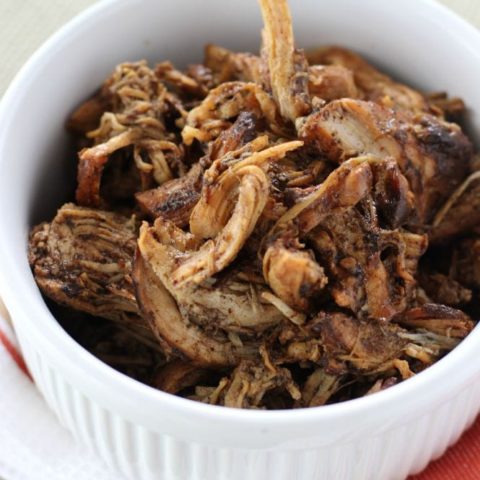 Slow Cooker Balsamic Chicken
Total Time:
4 hours
15 minutes
Ingredients
2 boneless chicken breasts ( can be frozen-see recipe)
1 3/4 tsp creole seasoning or seasoned salt
2 cloves garlic, chopped
1/2 cup balsamic vinegar
2 tbsp Italian dressing
1 tbsp brown sugar
Instructions
Place chicken breasts in slow cooker.
Season with 3/4 tsp creole seasoning.
In a small bowl, mix balsamic, Italian dressing, 1 tsp creole seasoning, garlic, and brown sugar. Pour this over the chicken breasts.
Cook on high for 4 hours.
You can also use frozen chicken breasts and cook on low for 8 hours or high for 6 hours.
Once chicken is done, shred it with two forks and let set in sauce until ready to serve. This is perfect for sandwiches and wraps.
Looking for some great ways to use it?
Slow Cooker Balsamic Chicken Sandwich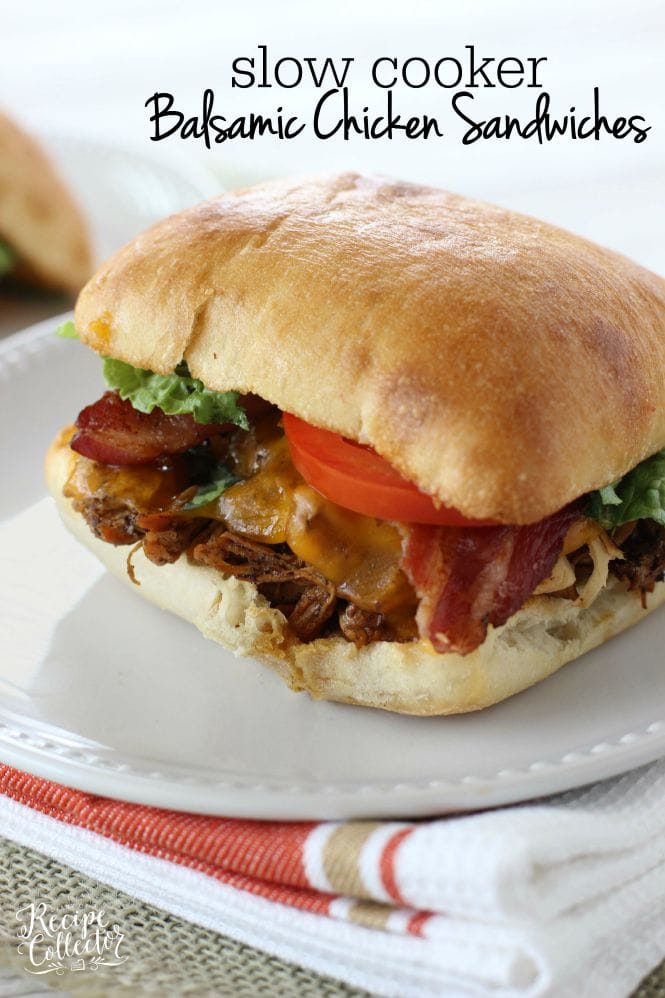 Hot-Pressed Chicken Caprese Wrap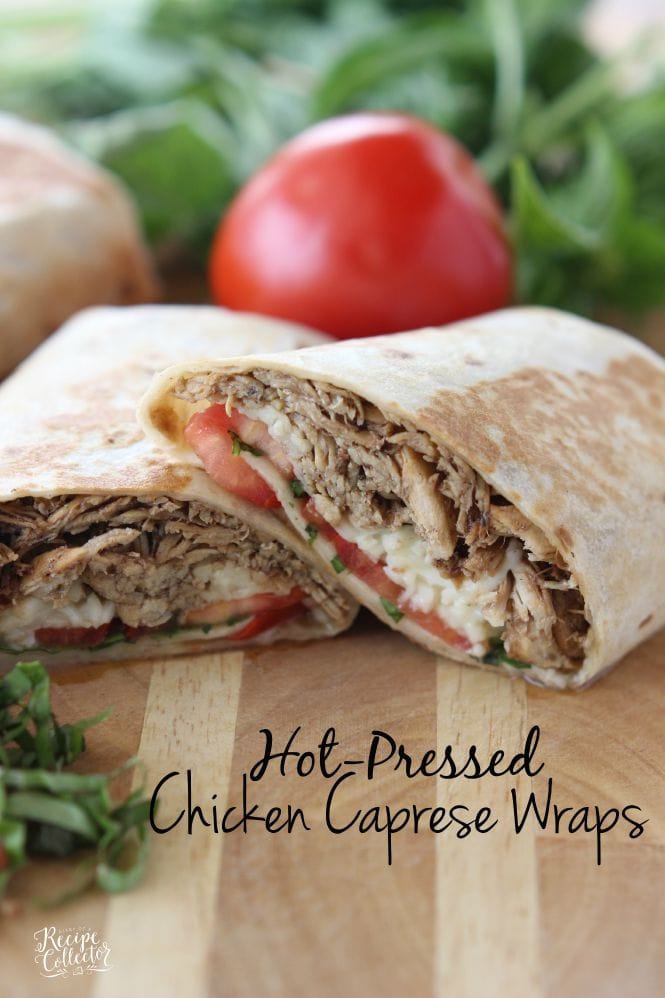 Looking for other slow cooker ideas?