Top 5 Fall Desserts – Here are my go-to recipes for all the fall family gatherings!

Okay, so this list of my Top 5 Fall Desserts was hard to make! It's like choosing among children. It's hard to leave any of them out. But, I had to stay on task with the assignment and pick my true top 5 for fall. So here they are!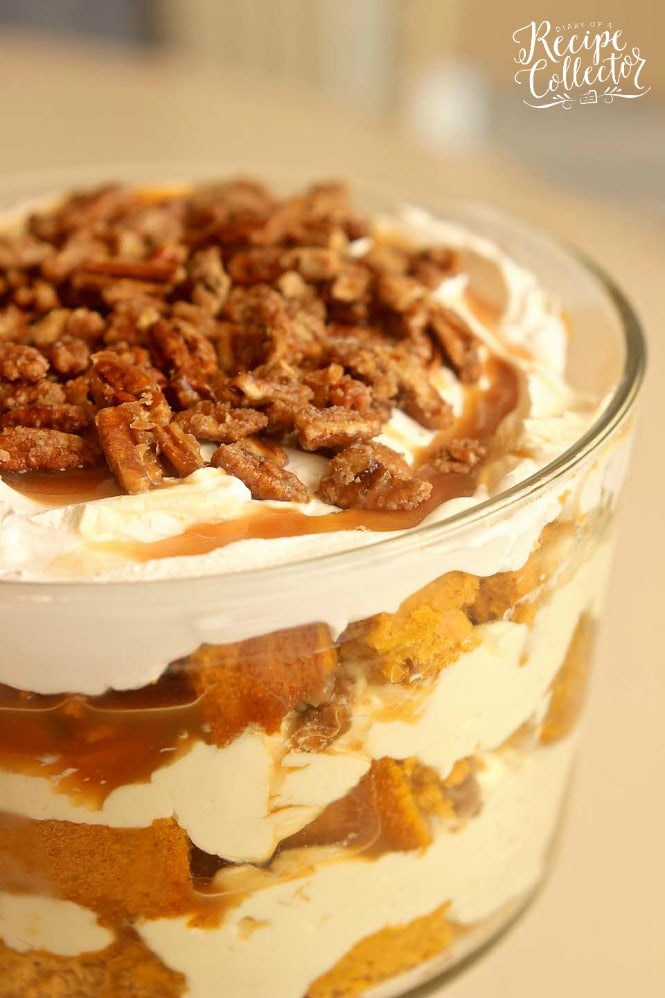 This Pumpkin Praline Trifle is a definite show-stopper dessert! It's layers of pumpkin cake with a cream cheese pudding, caramel, and praline pecans! Basically, heaven in a bowl! I'll never forget the first year I made it I was so excited! I had made it the day before Thanksgiving, and the next day I had a terrible cold. I couldn't even taste it, and I was so upset!! Need a good trifle dish? Here is a good one.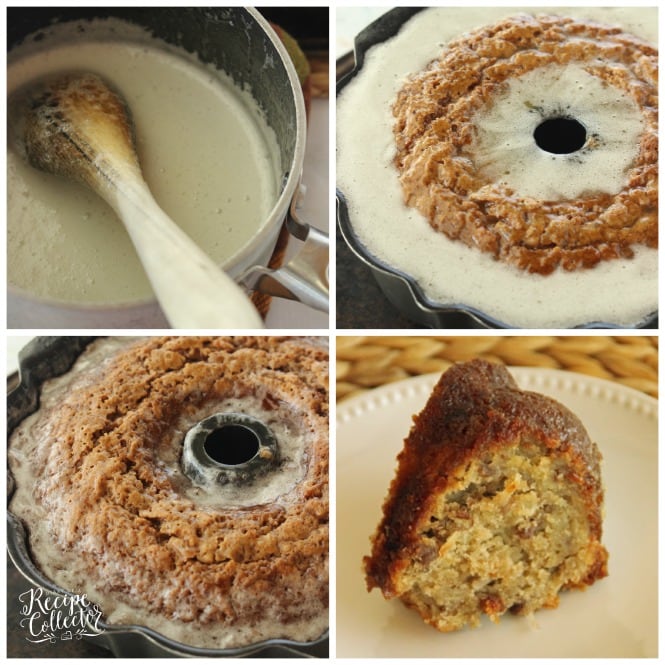 This Grandgirl's Apple Cake is by far one of THE BEST DESSERTS IN MY LIFE! If those words and all caps is not convincing enough, let me just tell you that it soaks in a buttermilk glaze for an hour before flipping it out. I even have an Instagram Reel here!!!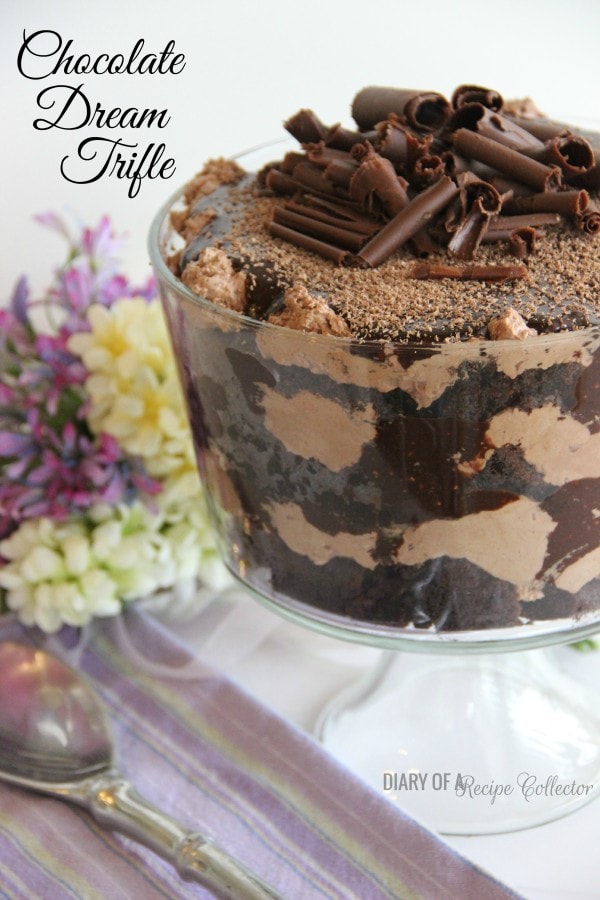 This Chocolate Dream Trifle is a chocolate lover's dream!! It's layers of chocolate cake, chocolate mousse, and chocolate ganache! See why chocolate lovers will like it? I mean I think I need to go make this again now! Trifle Bowl Here!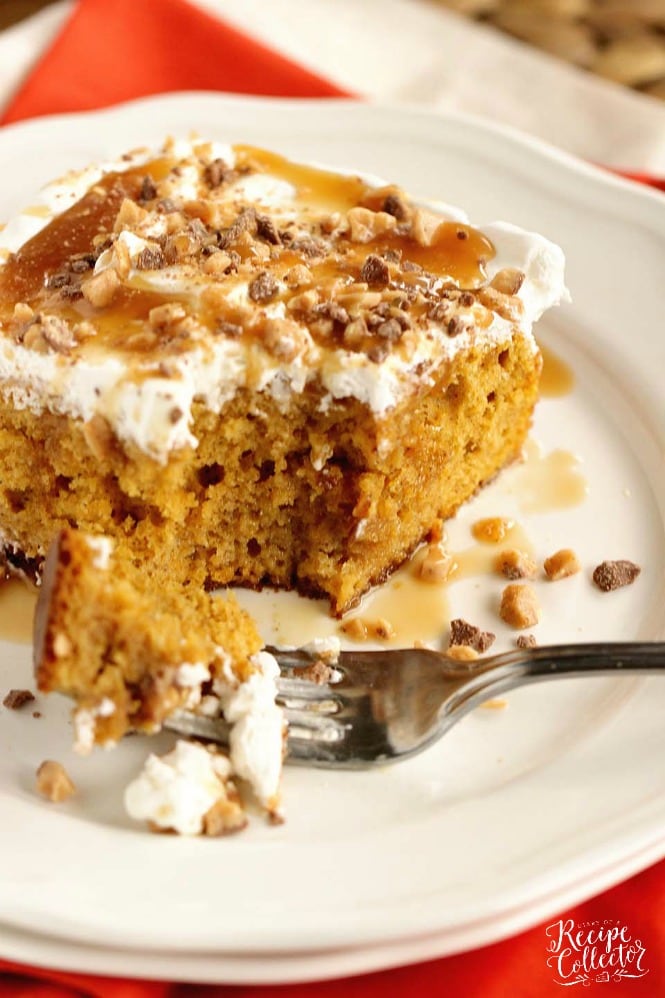 This Pumpkin Toffee Poke Cake is the answer to those who aren't really into pumpkin pie. It's a yummy pumpkin cake with sweetened condensed milk soaked in and toffee topped! I mean so good!!!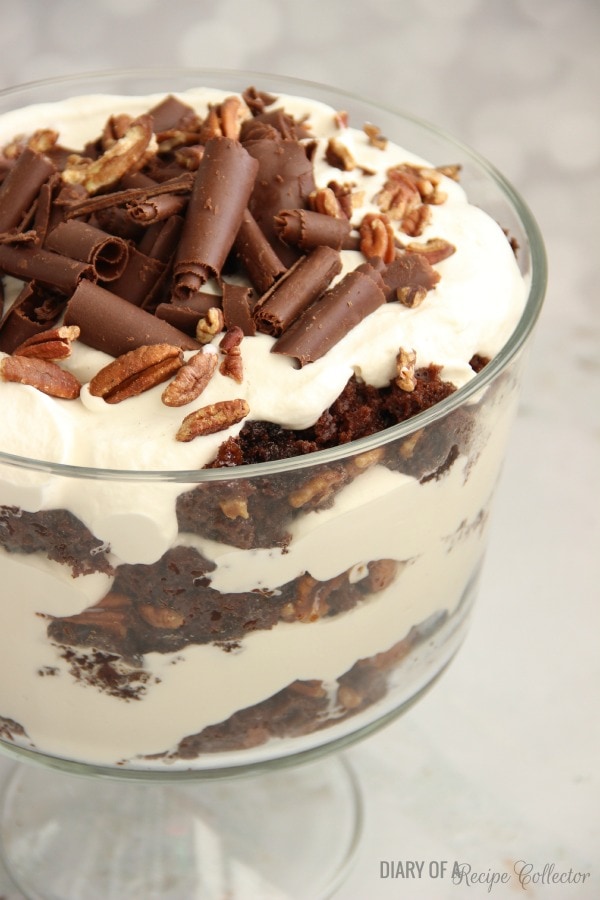 Finally, another trifle…shocker! I just think they make such beautiful desserts for the occasion! This is the Chocolate Praline Trifle. It's chocolate cake with praline pecans baked into the bottom. Then it's crumbled up and layered with homemade whipped cream! So good!
Here are TWO MORE FAVORITE BONUS DESSERTS:
Best Chocolate Sheet Cake Recipe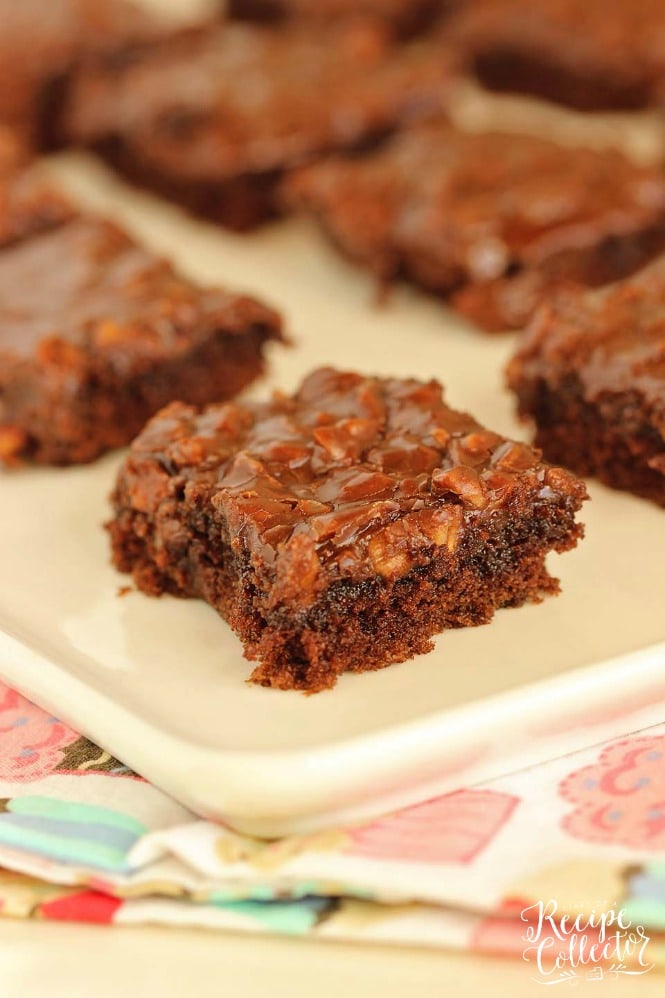 Pumpkin Pecan Cake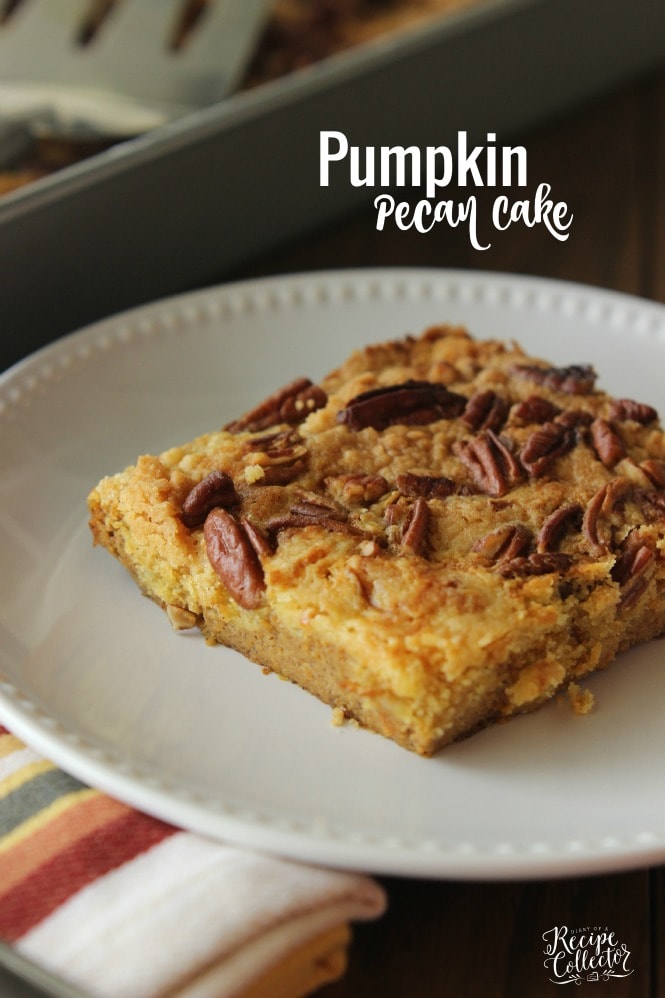 You can find more DESSERTS RECIPES HERE.
You can find ALL RECIPES HERE.
For more ideas, follow me on FACEBOOK, PINTEREST, INSTAGRAM, AND TWITTER.
Get FREE recipes delivered to you by email: SIGN UP HERE!