Pumpkin Toffee Poke Cake – An easy pumpkin dessert recipe filled with toffee and caramel and perfect for the fall season!
If you like easy dessert recipes like me, then this Pumpkin Toffee Poke Cake is the one for you to make this fall! It starts with a box cake mix, which is usually my go-to dessert strategy. Once you doctor it up a bit with canned pumpkin and cinnamon, it completely transform the batter for fall.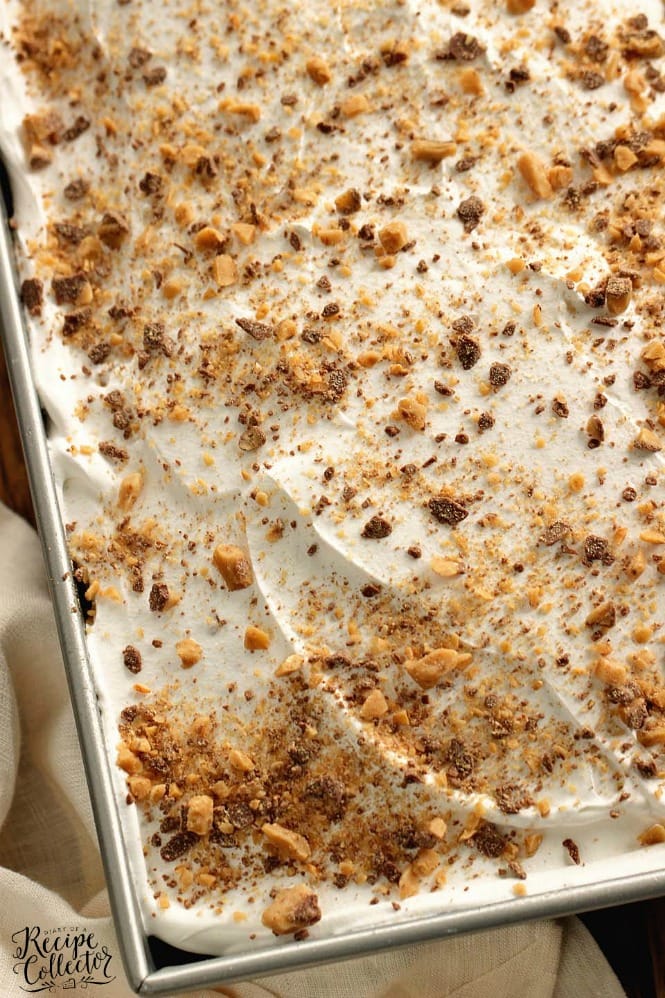 Canned sweetened condensed milk also doesn't hurt any recipe, am I right? It's like liquid gold in a can. Follow it up with caramel drizzle and chopped Heath bar candy and you have yourself a great little dessert that was super easy!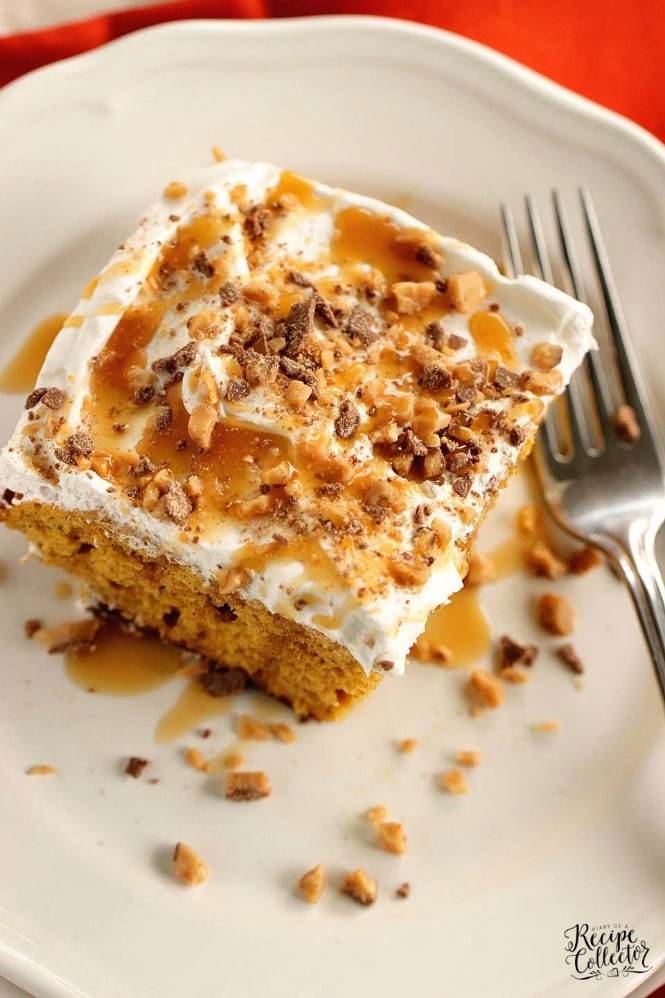 Tips for making this Pumpkin Toffee Poke Cake
Make sure you buy canned pumpkin and not pumpkin pie filling.
If you can't find milk chocolate toffee bits, you can chop your own Heath bars.
You can make homemade whipped cream for an extra special touch.
Looking for a more elegant fall pumpkin dessert recipe? Try this Pumpkin Praline Trifle.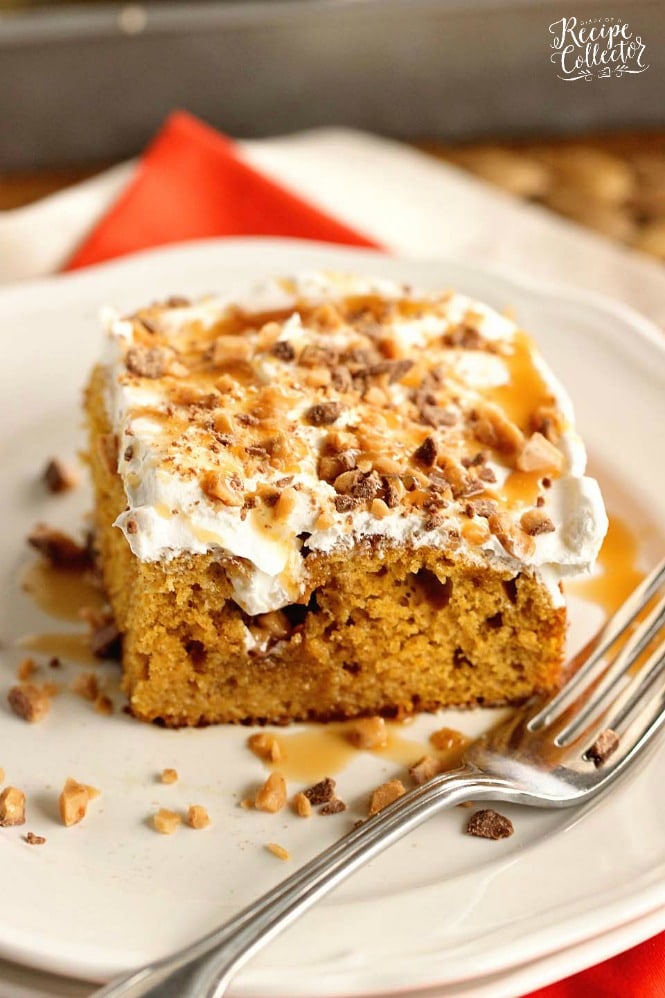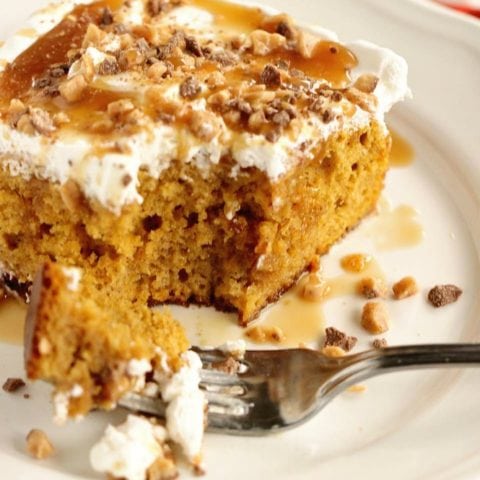 Pumpkin Toffee Poke Cake
Pumpkin Toffee Poke Cake - An easy pumpkin dessert recipe filled with toffee and caramel and perfect for the fall season!
Ingredients
1 box yellow cake mix
1 cup canned pumpkin
1/2 cup milk
1/3 cup vegetable oil
4 eggs
1 tsp pumpkin pie spice
2 tsp cinnamon
1 can sweetened condensed milk
3/4 to 1 cup milk chocolate toffee bits
8 oz cool whip
Topping: jarred caramel sauce
Instructions
Preheat oven to 350.
In a large bowl, beat cake mix, pumpkin, milk, oil, eggs, pumpkin pie spice, and cinnamon on low speed until mixed and then increase speed to medium and beat for 2 minutes. Pour into 13 x 9 pan and bake for 25 minutes or until center is set and toothpick comes out clean. Let cake rest for about 5 minutes.
Using the handle of a wooden spoon, poke several holes through the cake in rows. I make about 20 holes.
Drizzle the sweetened condensed milk into all the holes and on top of the cake. Next, drizzle caramel sauce into holes. I do not measure this amount. I just drizzle it all around. Sprinkle with about 1/2 cup of toffee bits over the top. Allow cake to cool.
Top with cool whip. Sprinkle with remaining toffee bits. You can drizzle more caramel at this point and refrigerate or you can drizzle the caramel once you slice and serve it. You can serve it once cooled, but we like it best refrigerated a few hours before serving.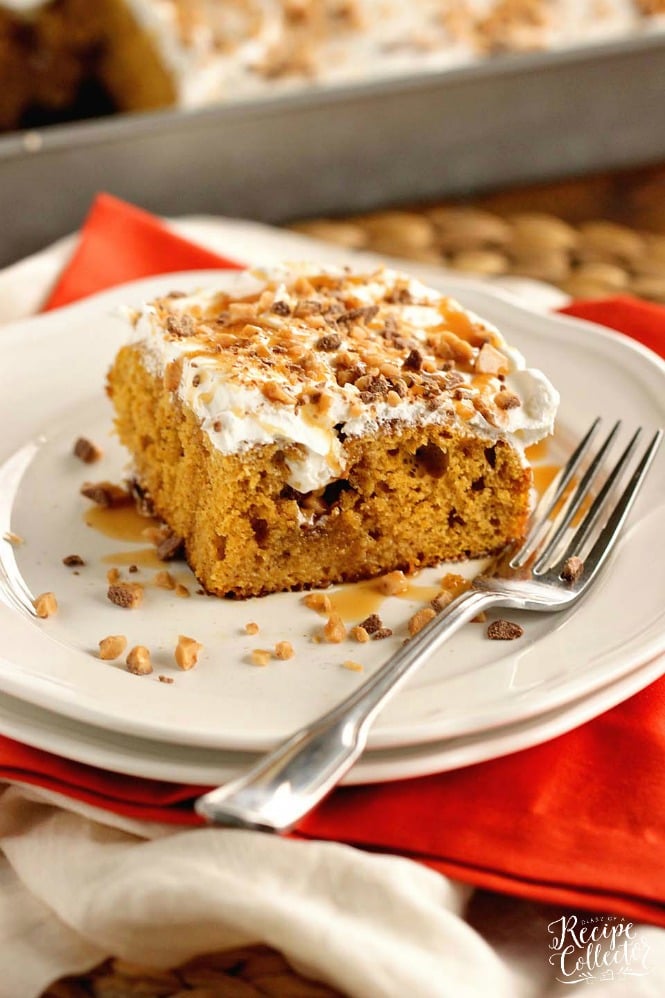 Be sure to check out our other pumpkin desserts here:
Pumpkin Pecan Cake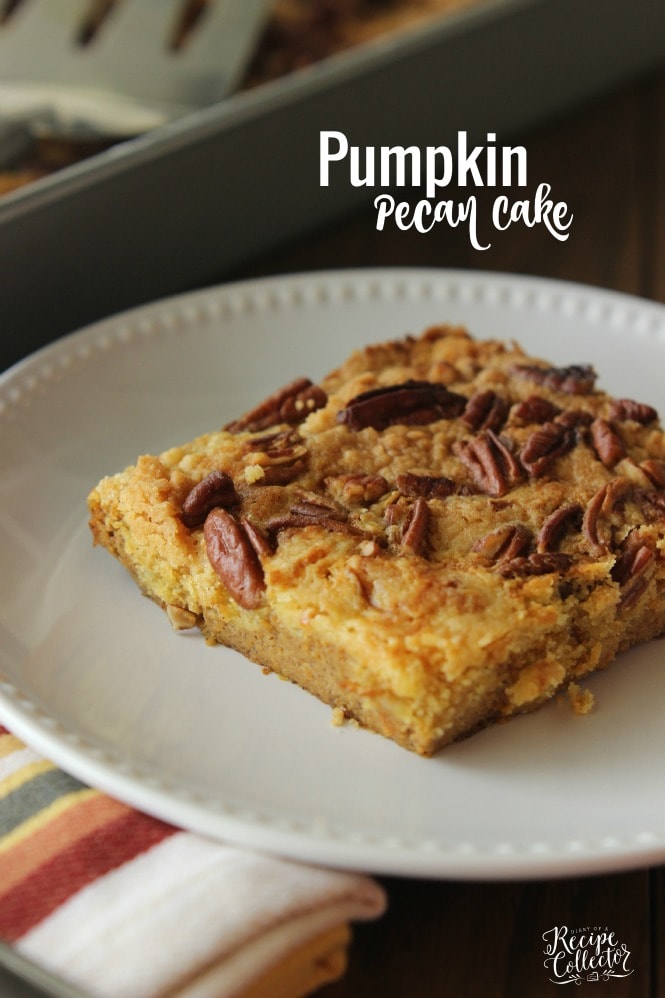 Pumpkin Praline Trifle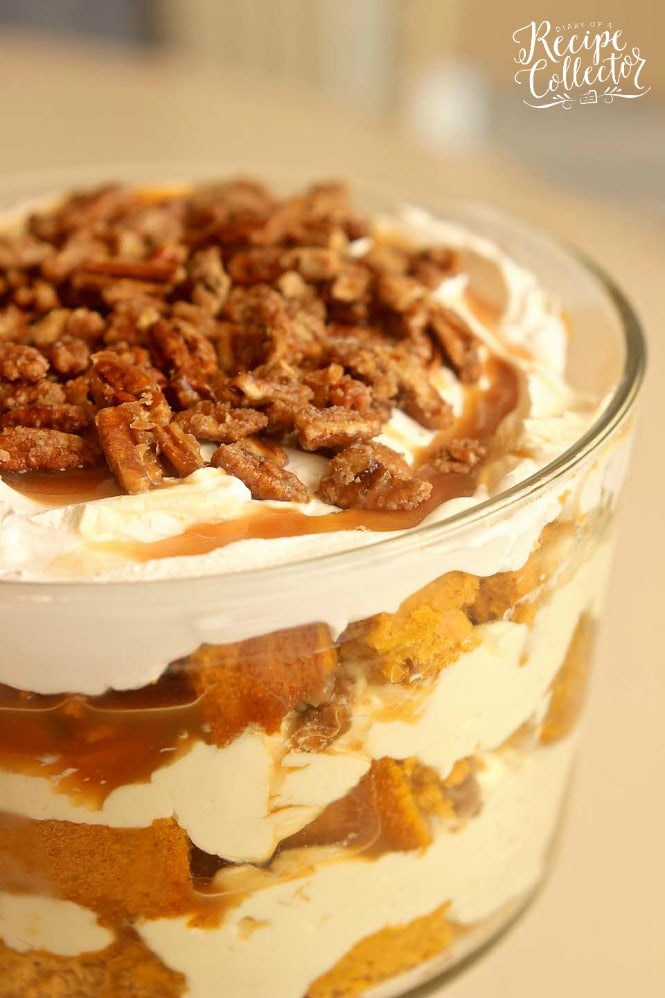 Pumpkin Chocolate Chip Bars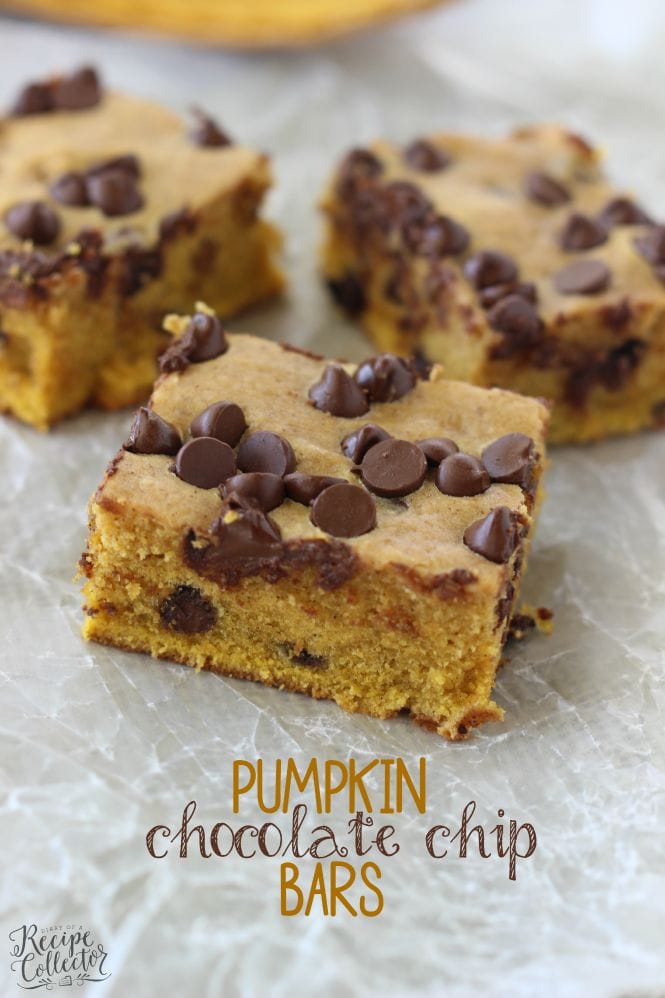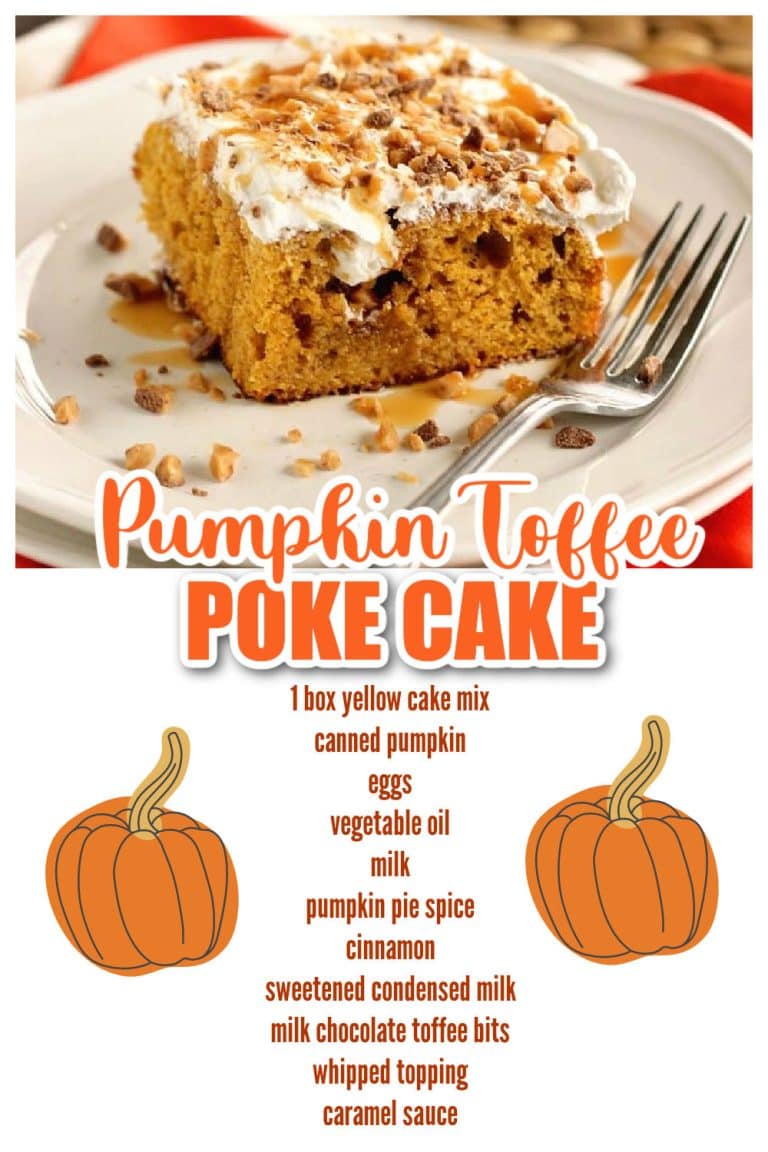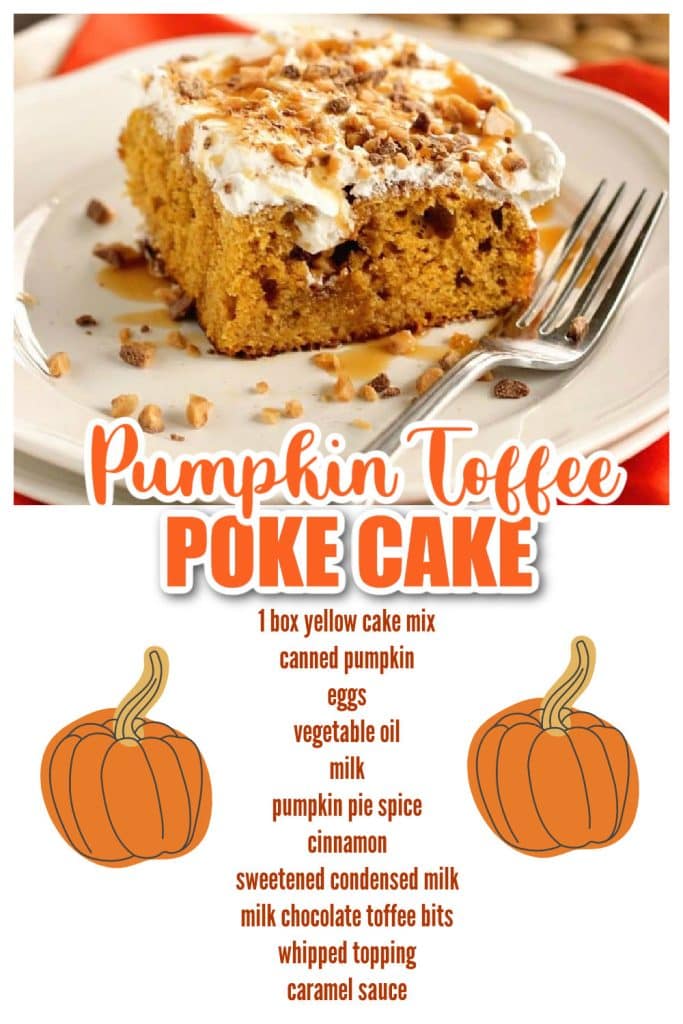 You can find more MAIN DISH RECIPES HERE.
You can find ALL RECIPES HERE.
For more ideas, follow me on FACEBOOK, PINTEREST, INSTAGRAM, AND TWITTER.
Get FREE recipes delivered to you by email: SIGN UP HERE!