Grandgirl's Apple Cake – This is one of the best Fall cakes ever! It's filled with shredded apples, coconut,and then soaked in a wonderful sweetened buttermilk sauce! Everyone always wants the recipe! ALWAYS!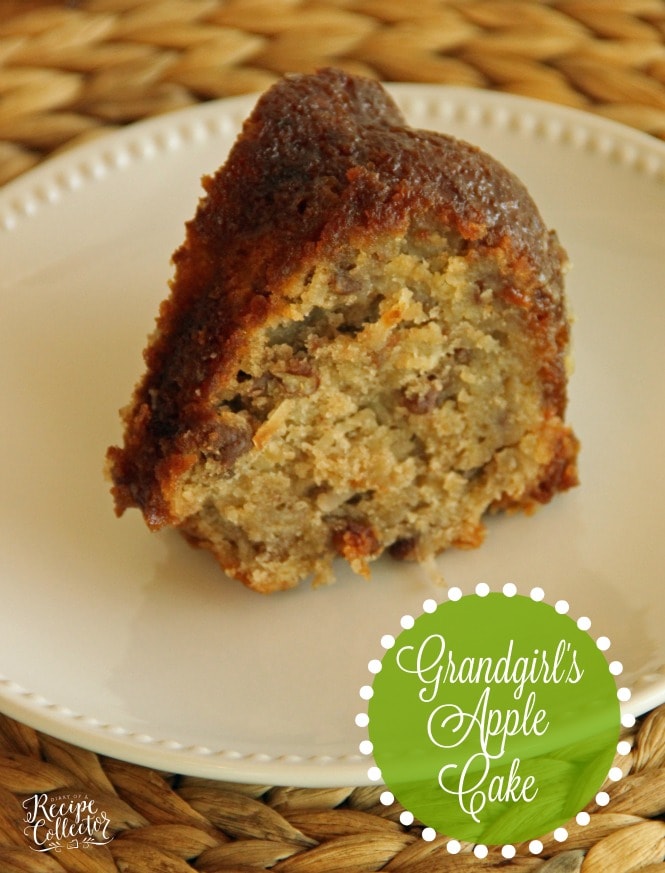 *Update – This wonderful fall cake was originally posted in 2013. I had to bring it back because fall is just not the same without it!
Words or photos really cannot describe this cake! This is one of my favorite desserts to make for people, especially at this time of year.
And of course, it is a Paula Deen recipe…I know, shocker right?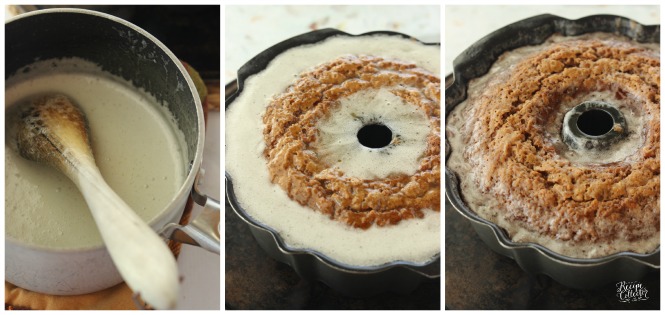 What makes this cake so special is what happens after you bake it!!
It bakes for 1 and 1/2 hours.
As soon as you remove it from the oven, you pour this heavenly sauce over it and let it sink into the cake for an hour before inverting it…so you know it's good!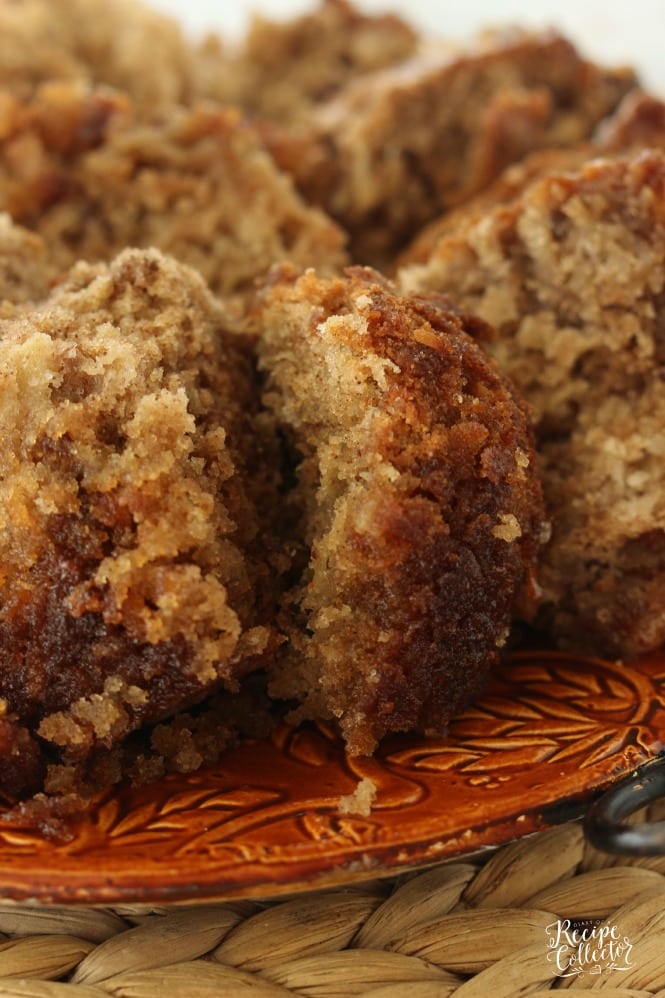 But let me say one more time…it is SO GOOD! You NEED to make this dessert this fall! We made this on Sunday and sent some to the my kids' teachers and the office staff. This will help me to not eat the entire thing!
And sometimes…I indulge in a piece for breakfast when I make it!
Grandgirl's Apple Cake
Ingredients
Cake:
2 cups of sugar
3 eggs
1 1/2 cups vegetable oil
1/4 cup of orange juice
3 cups all purpose flour
1 tsp baking soda
1/4 tsp salt
1 tbsp cinnamon
1 tbsp vanilla extract
3 cups Granny Smith apples, peeled and shredded (5 to 6)
1 cup shredded coconut
1 cup chopped pecans
Sauce:
1 stick butter
1 cup sugar
1/2 cup buttermilk*
1/2 tsp baking soda
*I make my own buttermilk, by mixing 1 tbsp vinegar to 1 cup of milk and let it sit for 5 minutes. So much better than buying a large amount when you don't need it.
Instructions
Preheat oven to 325.
Spray bundt pan with cooking oil spray.
Combine all the cake ingredients in a large bowl in the order given and mix well. Pour the batter into pan and bake for 1 1/2 hours.
About 10 minutes before cake is done, make the sauce. Melt butter in saucepan and stir in sugar, buttermilk, and baking soda. Bring to a boil, stirring constantly. Boil for 1 minute. It will get nice and smooth.
Pour this sauce over hot cake as soon as you remove it from the oven.
Do not take the cake out of the bundt pan yet. See the picture in the post. PLACE ANOTHER PAN UNDER YOUR CAKE PAN IN CASE SAUCE OVERFLOWS A LITTLE.
Let the sauce soak in for 1 hour (no longer), loosen edges by running a knife along the sides and center, and then invert it onto a serving platter. I usually slice it up to have ready to serve. It is DIVINE!!
Notes
* I have made this cake several times, and it usually turns out of the pan perfectly after loosening with a knife. If you let it sit in the sauce longer than an hour, it can be more difficult to remove.
*If cake does break when turning out, it is fine. I usually pre-slice it to take it wherever I am serving it anyway. It still looks just as good!
Source-Paula Deen-The Lady and Sons, Too! Cookbook
Please see below for tools you may need for this recipe.
Recommended Products
As an Amazon Associate and member of other affiliate programs, I earn from qualifying purchases. This helps us keep our blog running efficiently and allows us to create more recipes for you.
Be sure to check out this video on Instagram of this cool little apple peeling contraption I bought at a kitchen store last summer. I can peel 6 apples in no time! When my husband sees me get this gadget out, he wants to take over and play with it too! It also slices the apples into these cool apple rings.
Other cakes you might love too: