Sweet Heat Pecans roasted in butter and a mixture of spices and brown sugar are perfect gifts!

When I was a classroom teacher (I taught for 9 years), we always did a "Secret Santa" exchange with a co-worker.  Each day had a different theme like "Favorite Snack" or "Favorite Drink" and even "Stationary Day."  It was so much fun to try to be super sleuth and secretly deliver your gifts to them each morning.  I would usually try to grab a younger student to do it, so my person would not know it was one of the older grade teachers giving them gifts.  It was so much fun to try to figure out who was delivering your gifts each day.
On the last day, Friday, we would give them something special and reveal who it was that had been giving them goodies all week.  One particular year, I got the best treats all week long!  Chocolate Chip cookies, Diet Coke, cute papers, and finely some homemade pecans on a beautiful Christmas plate.  And I also had such a great, wonderful, inspiring teacher give them to me!  She had been the one secretly delivering all that goodness to me all week!  I was so excited to find out and to thank her.
Those weeks made my career a lot of fun.  Teaching is so stressful, so it was fun to just have a week where a lot of fun and surprises were thrown in there.  My students would try to help me figure out who my person was too.  They really enjoyed it too!
I've not ever forgotten those pecans she gave me.  Every time I make seasoned pecans, I think of her.  That's really what you want a gift to do.  You want it to always remind the person of how much you care about him or her.  That's why homemade gifts are so great!
These pecans are super easy to make.  You could make them tonight and deliver them tomorrow, and people will just be so excited!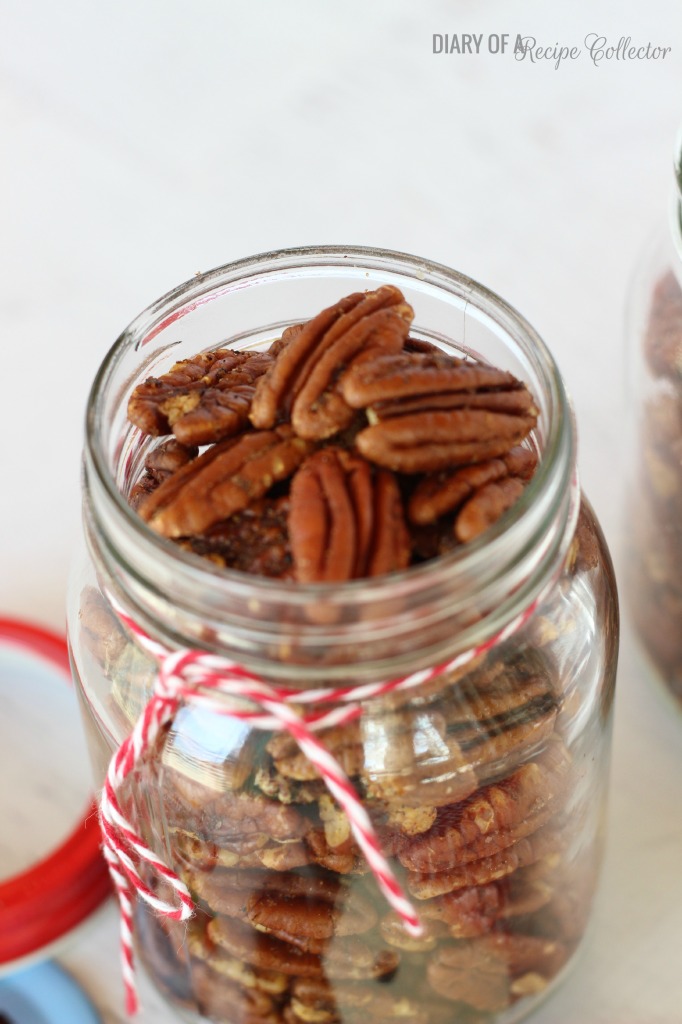 This year, these pecans are for my youngest daughter's daycare ladies whom I totally ADORE!!!  They've kept all of my children, and they truly love each and every one of the kids they keep so much!  My daughter only goes once  a week right now, and she looks forward to going so much!   I can't wait to surprise them with these Sweet Heat Pecans!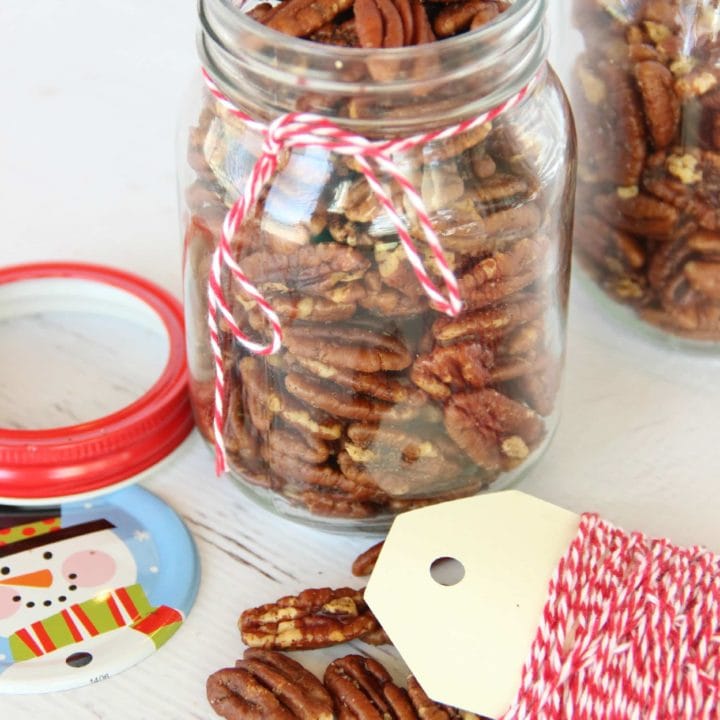 Sweet Heat Pecans
Ingredients
2 tbsp butter
1 3/4 tsp kosher salt, divided
1/2 tsp red pepper
1 tsp chili powder
2 tsp brown sugar
3 cups pecan halves
Instructions
Preheat oven to 300 degrees.
In a saucepan, melt butter.
Turn off heat and add in 1 1/4 tsp salt, red pepper, chili powder, and brown sugar. Stir.
Pour in pecans and stir really well making sure to try to break up any clumps of seasoning.
Spread out onto a large sheet pan.
Roast in oven for 10 minutes. Stir. Roast another 8 minutes.
Remove from oven and sprinkle on the last 1/2 tsp salt. Stir.
Let cool before removing to containers to store.
Recommended Products
As an Amazon Associate and member of other affiliate programs, I earn from qualifying purchases. This helps us keep our blog running efficiently and allows us to create more recipes for you.
 Other great gift ideas:
Red Velvet & White Cake Mix Cookies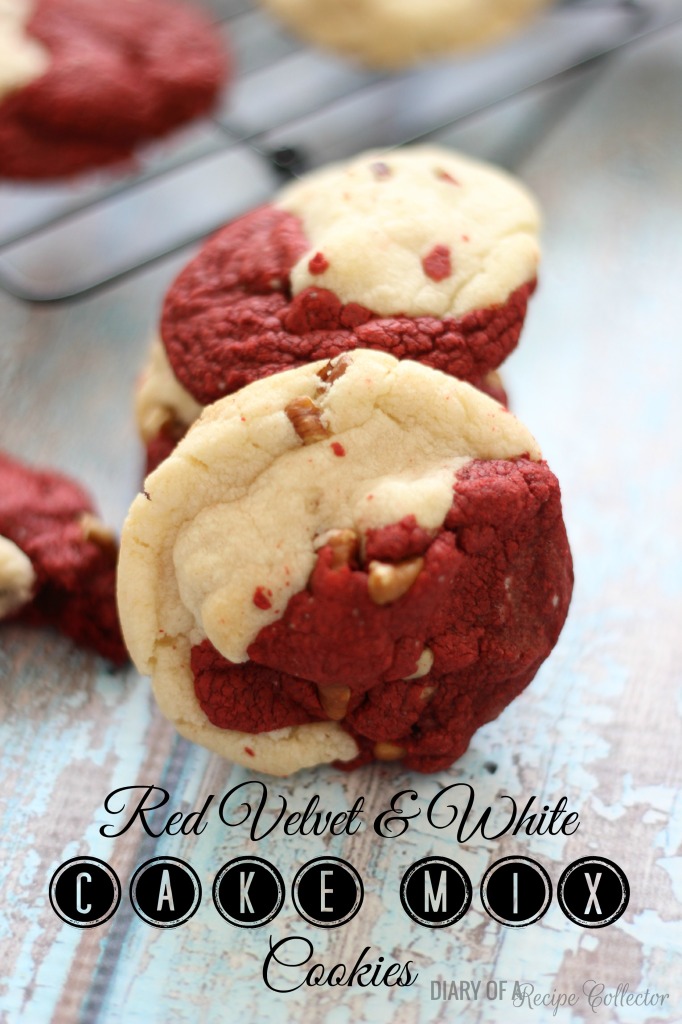 Connect with me: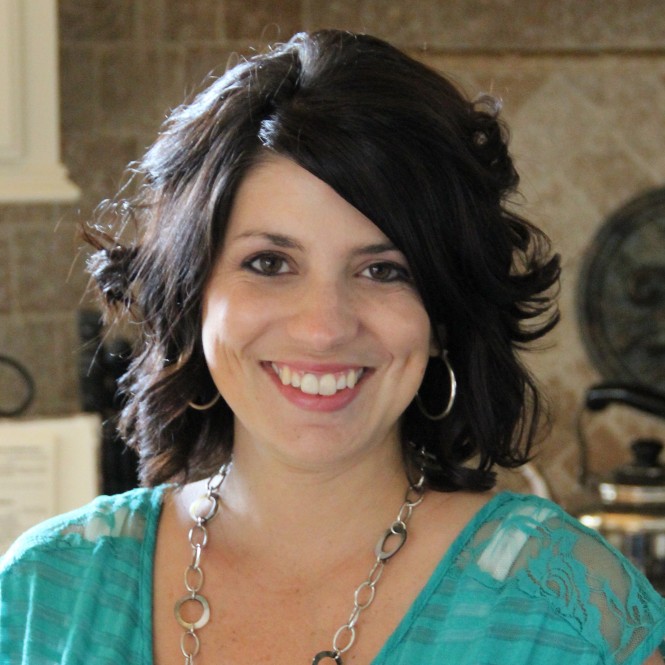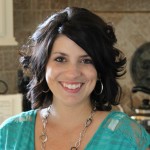 Blog | Facebook | Pinterest | Instagram | Bloglovin | Twitter