Slow Cooker Potatoes – A great potato side dish that is easy to put together. It goes perfect with chicken, beef, or pork too!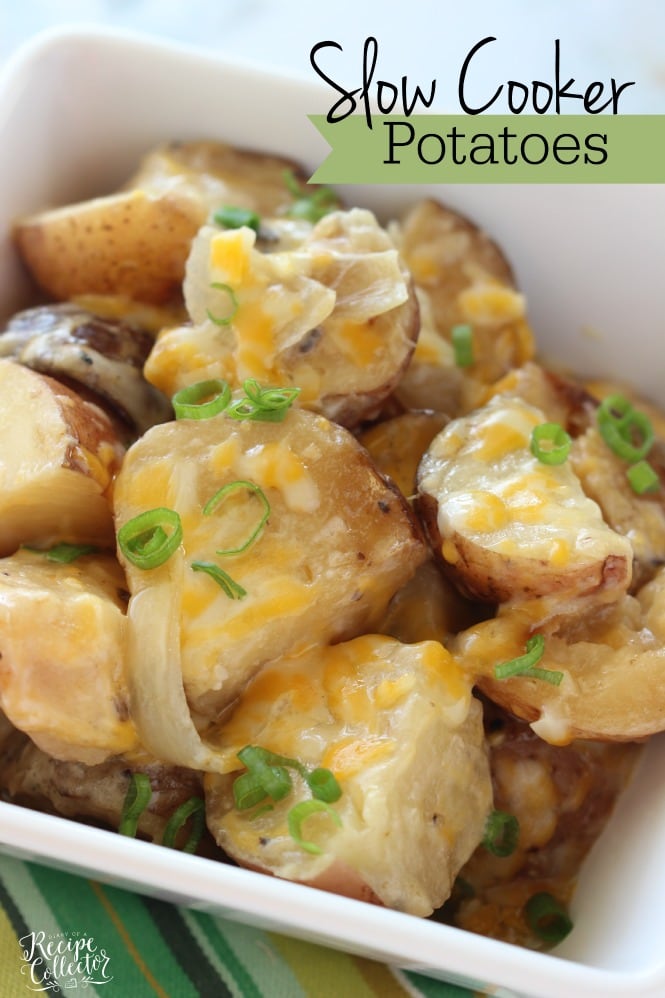 I'm slow getting this post out to you all today.  I am recovering from a camping weekend with my little family.  We rented a cabin at a local state park and had an awesome time!  My kids said over and over how much they loved it.  That makes it so worthwhile especially after my little heart-to-heart I had with you guys last week.
We did all the usual fun camping stuff:  roasted wienies, made s'mores, went hiking a few trails, rode bikes, took a boat ride, and my hubby did a little fishing.  It was a jam-packed weekend filled with fun!  Here's some snapshots of it all.  Sorry for some of the blurry cell phone photos!
Awesome memories!
Now I also spent a lot of the time on fire-patrol…out of fear that my 1 year old or one of the other kids would fall into the campfire.  That kind of makes one a little nervous!  We also had a little incident with the RACOONS.  The first night as we were grilling our burgers, I brought the s'more stuff outside and set it on the picnic table to have it ready.  We all went in to eat our hamburgers.  When we went back outside to make our s'mores, everything was gone!  After a little investigating, we found the evidence in the woods.  Those darn racoons!  My kids (and myself) were heartbroken.  The next night I made sure to leave the stuff inside until we were ready.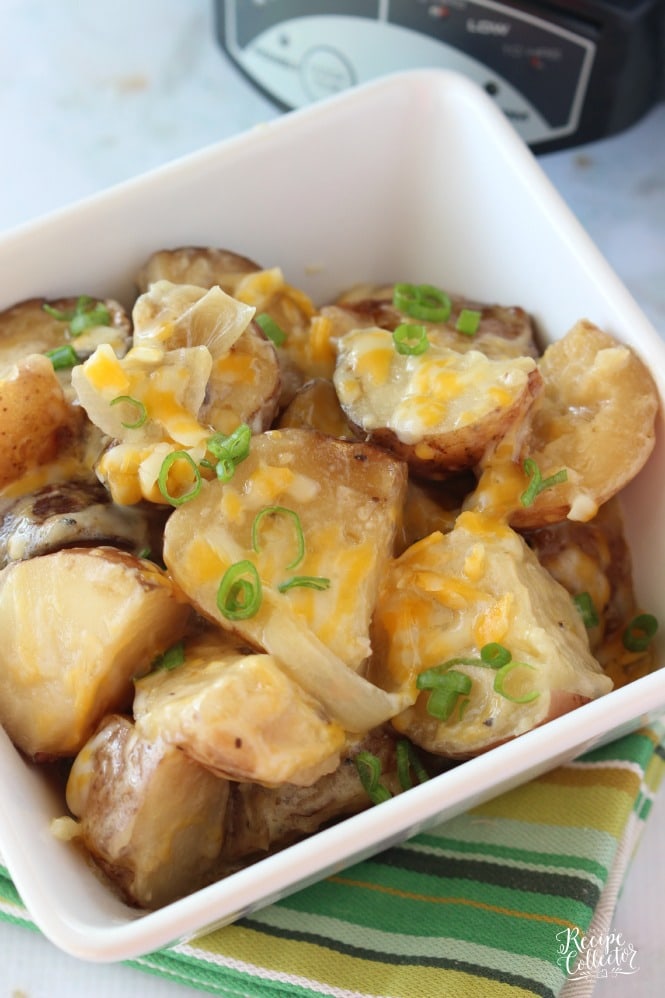 So with all that camping on my brain, what better day than today to share an easy weeknight or camping-friendly recipe.  These babies cook all day long in slow cooker and come out just perfectly.  They would be great with just about any protein…steaks, roast chicken, pork chops, etc.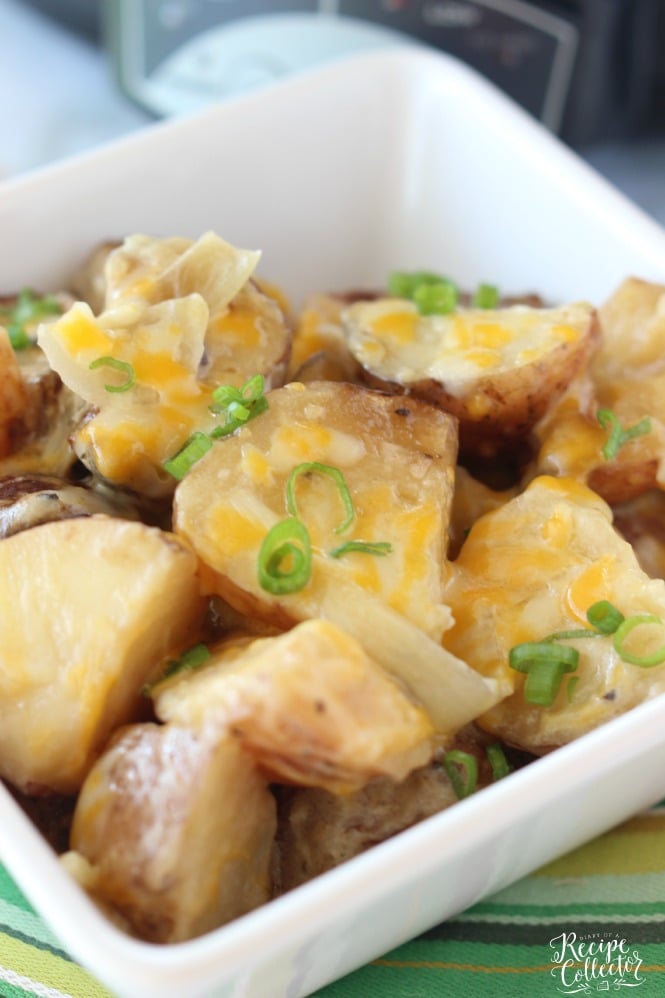 This recipe is my twist on my sister-in-laws potatoes.  She bakes them in the oven.  I just knew they would come out great in the crockpot too!  Seriously, this recipe is a real winner for sure!  I also include oven instructions in case you do not have a slow cooker 🙂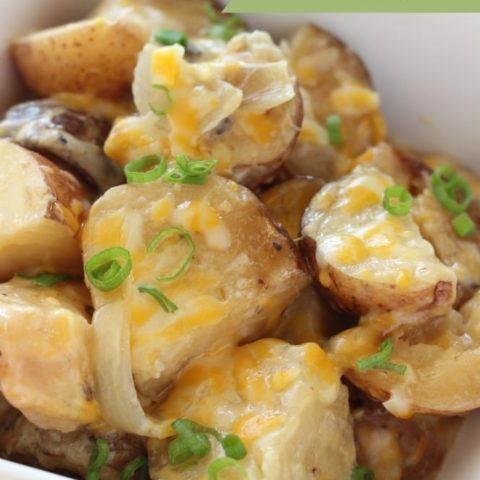 Slow Cooker Potatoes
Total Time:
8 hours
10 minutes
Ingredients
1 tbsp olive oil
2.5 lbs chopped potatoes (Use whichever kind you prefer)
1 10 oz. can cream of mushroom soup
1 stick butter, cubed
1 medium onion, sliced
1/2 tsp. salt
1/4 tsp. pepper
1 cup shredded Colby Jack cheese
Optional: sliced green onions
Instructions
Using a basting brush, brush inside of crockpot dish with olive oil.
In a large mixing bowl, mix potatoes, cream of mushroom, butter, onions, salt, and pepper.
Add to crockpot and cook on low for 8 hours.
Top with cheese and green onions once the potatoes are ready.
Notes
*This can also be baked in oven. Slice potatoes in 1/4 inch thick slices, mix with other ingredients. Drizzle olive oil in bottom of casserole dish. Pour in potato mixture. Bake at 350 for 1 hour.
Recommended Products
As an Amazon Associate and member of other affiliate programs, I earn from qualifying purchases. This helps us keep our blog running efficiently and allows us to create more recipes for you.
Looking for other great side dishes?