Chili Cheese Crescent Dogs – A super easy and very kid-friendly supper perfect for those busy weeknights!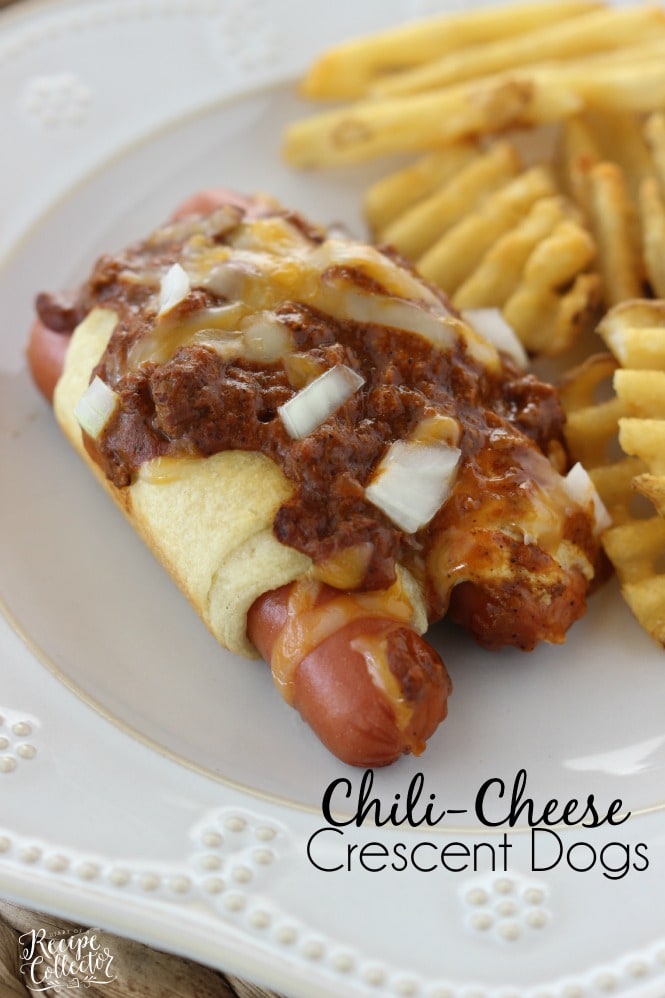 I have assigned myself a new task as of yesterday.  This task is for all those Moms out there like me.  It's for those moms who are struggling with disciplining their children whether they have one child or many children like we do.  Lately, we have really been struggling with lack of peace in our home.  My older 3 children (ages 8, 7, and 3) are really bickering a lot.  It makes me so sad.  I feel like they are all working against each other, and sometimes their whole goal for the day is to get a sibling in trouble.
Now I know exactly what this really is all about.  It's attention…ATTENTION-SEEKING behavior…at it's core.  Logically, I know our family has every reason for this happening.  We have 4 kids all struggling to find their place and value in our family.  For some reason, we've gotten off track, and they feel this is an appropriate way to go about that.  I take the blame in that.  Somehow, my reactions to this behavior have reinforced it to the point where we are now.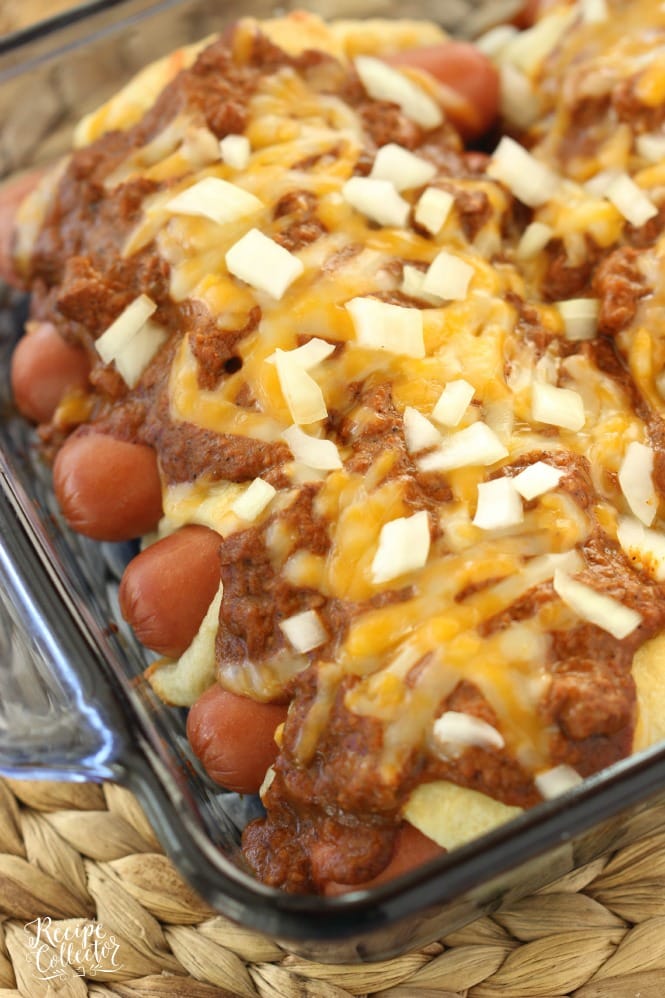 So it's a new month, and I have a new goal.  My goal is to get a handle on this and create an environment where we lift each other up instead of bring each other down.  I want an environment where we are part of a team and protect one another.
How am I going to do this?  It seems so overwhelming.  How do I reverse these negative behaviors?  Well I have read my fair share of child-rearing books, and I really have taken away some important ideas.  I share them with you in case you too want or need to try something.  I consider this a way of making myself accountable.  If I voice this to all of you, I will be more proactive throughout the month.
Here are three things I will do to ensure this month we build more of a loving, peaceful environment in our house:
1. Start an incentive chart that gets really specific and targets those undesired behaviors.
2.  Give each child positive attention by implementing a new routine where they each have a "Stay Up Late Special Time" with myself or my husband once a week.
3.  Control MY reactions to the bickering/tattling.
I will share how it all works out with you at the end of the month!  #staypositive #keeppraying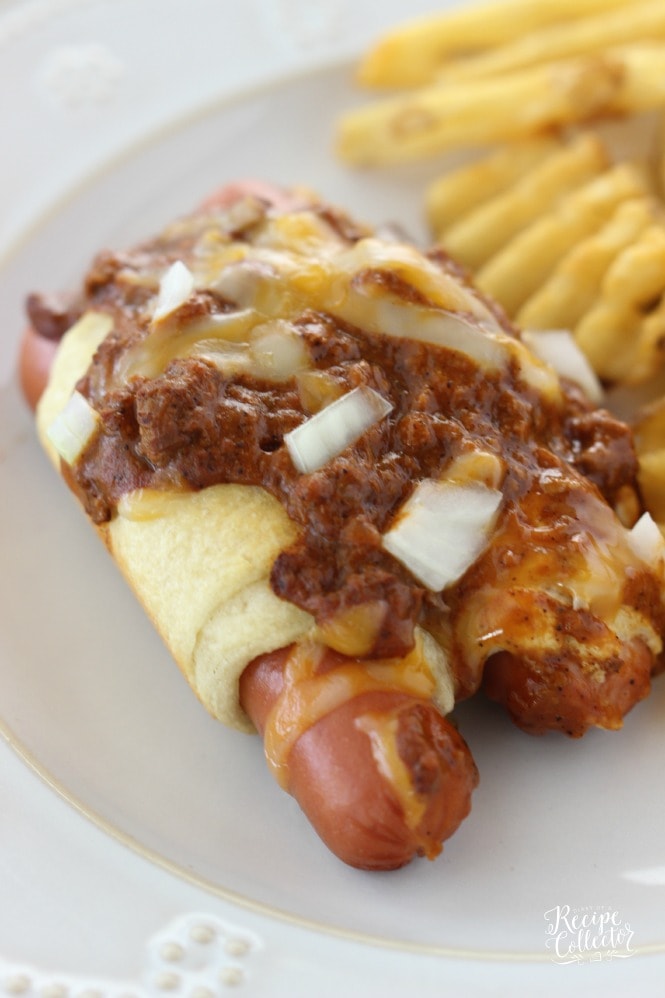 So there is nothing like going from a serious heart-to-heart on parenting and child-discipline to talking about Chili Cheese Crescent Dogs!  But really they are closely related.  We are busy like so many families on weeknights.  Quick suppers are a must!  And my kids and my hubby happen to love a good hot dog.  Now I know they are not for everyone. (Hi Mom!)  But we love a good hot dog supper every now and then.  We normally make Cheese Crescent Dogs, but I thought we would change it up by adding chili and cheese.  We baked it up in the oven and served it with some yummy waffle fries.  #wafflefriesarethebest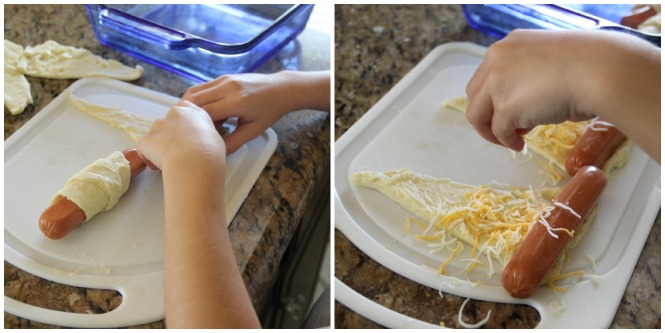 I let my oldest daughter help me out.  It is the perfect kind of meal for kids to help prepare.  Plus, this gave me a little one on one time with her–what we so desperately need right now.  She loves to cook and watch cooking shows.  She is a girl after her Momma's heart.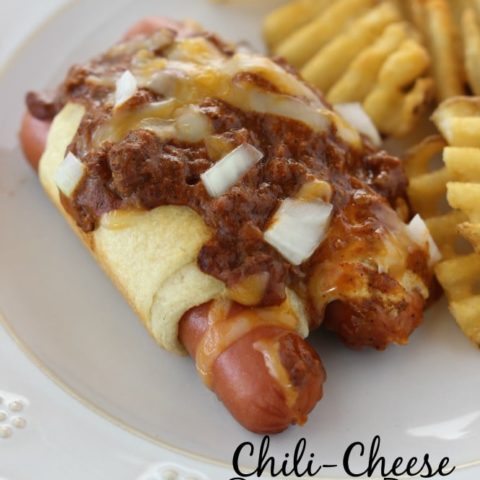 Chili Cheese Crescent Dogs
Ingredients
1 8 count can refrigerated crescent rolls
1 15 oz. can hot dog chili (no beans)
8 hot dogs
1 cup shredded cheese (Colby Jack or Cheddar)
Optional toppings: diced onions, jalapenos
Instructions
Preheat oven to 375.
Unroll crescent dough triangles. Place a hot dog on the wide end of the crescent dough. Sprinkle a little shredded cheese on top of hot dog and roll up. Place in an 8 x 8 casserole dish. Repeat with remaining hot dogs while arranging them to fit in casserole dish.
Bake for about 18 to 22 minutes or until crescents turn golden and are finished cooking. Check crescents in the middle to make sure they are cooked through.
Remove and top with chili and cheese. Place back in oven a few minutes to melt cheese.
Top with diced onions and/or jalapenos, if desired.
Notes
I love my 8 x 8 glass baking dish. I use it all the time. You can find one HERE.
Recommended Products
As an Amazon Associate and member of other affiliate programs, I earn from qualifying purchases. This helps us keep our blog running efficiently and allows us to create more recipes for you.
Looking for more family-friendly weeknight suppers?
 Easy Weeknight Chicken & Dumplins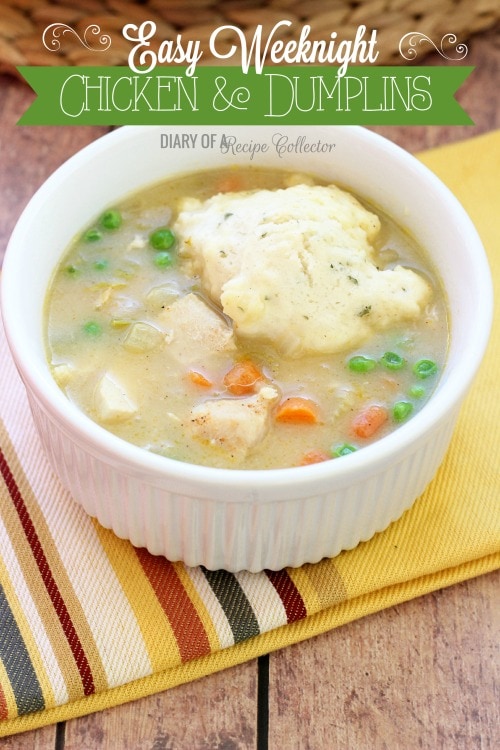 Pepperoni & Cheese Stuffed Bread