One-Pot Mexi Beef & Corn Bake – This is a super easy, one-pot dish filled with ground beef, tomatoes, corn, rice, and Mexican spices.
Update – This One-Pot Mexi Beef and Corn Bake originally posted in 2014.  Those pictures needed some updating because this recipe is quick, easy, and delicious, so I'm reposting it for all our new readers!
I'm not sure if you guys go searching around on this blog at all, but if you did, you might find some really old posts that are in major need of updating.  This One-Pot Mexi Beef and Corn has been on my update list FOREVER.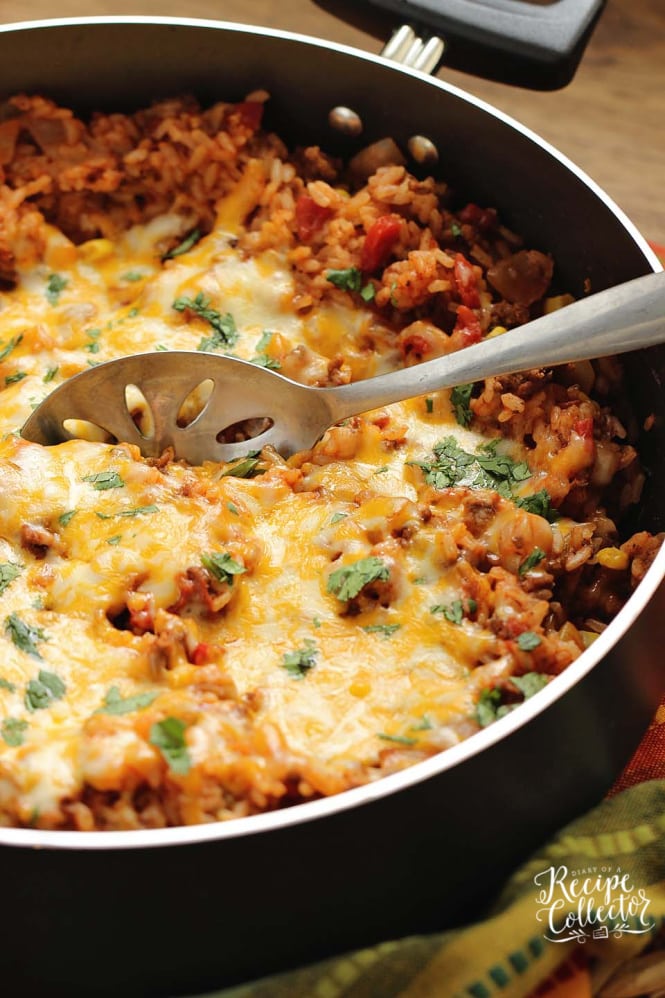 It was driving me crazy because the old pictures just did not do it justice!  It's a crazy easy weeknight recipe.  This is my favorite kind to share with you folks.  But I was not about to brag about it when my photos were so in need of help.  And now I feel better.  Because the old ones are gone…except nothing on the Internet is ever really gone.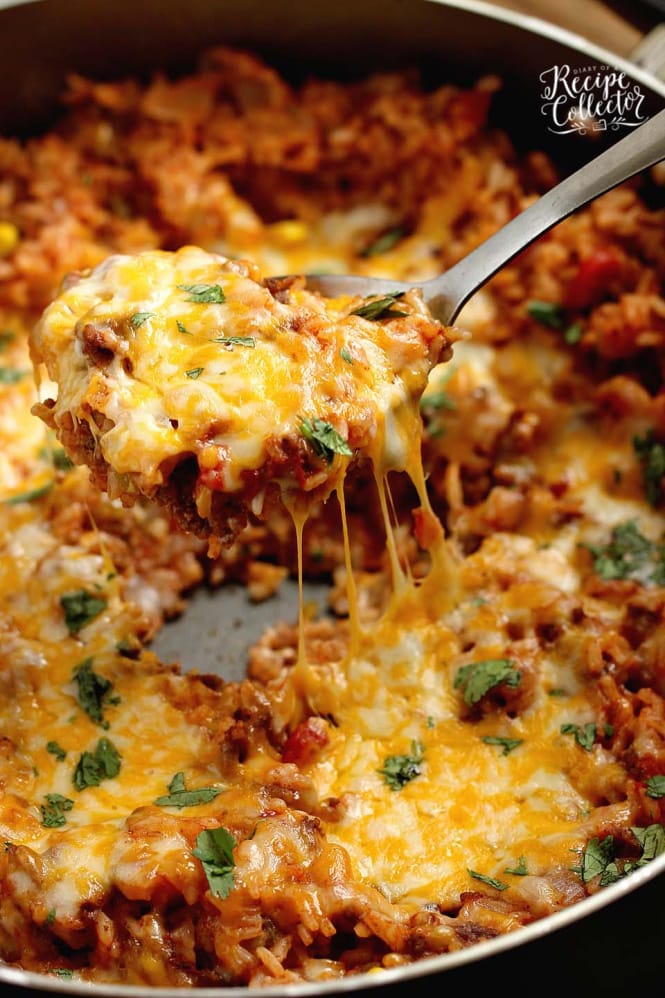 I'm sure there are several pins with the old ugly photos on Pinterest.  But really my point is not to discuss the old pictures, but to tell you how this needs to be on your menu plan very soon guys!  Soon.  If you are a fan of the One-Pot Beefy Broccoli Rice or the One-Pot Cabbage Casserole or the One-Pot Cajun Black-Eyed Peas & Rice, then you will love this one too!  After all, it may have a little cheese dip in it…what's not to love about that!
Tips for Making One-Pot Mexi Beef & Corn:
For more spice, use "Hot" Rotel.
You can leave out the corn or serve it on the side for those who aren't fans.
Salsa con queso is cheese dip found on the chip isle.  It makes the recipe creamy.
You can omit the salsa con queso if you want it lower calorie.
Serve with jarred jalapeno slices for a kick.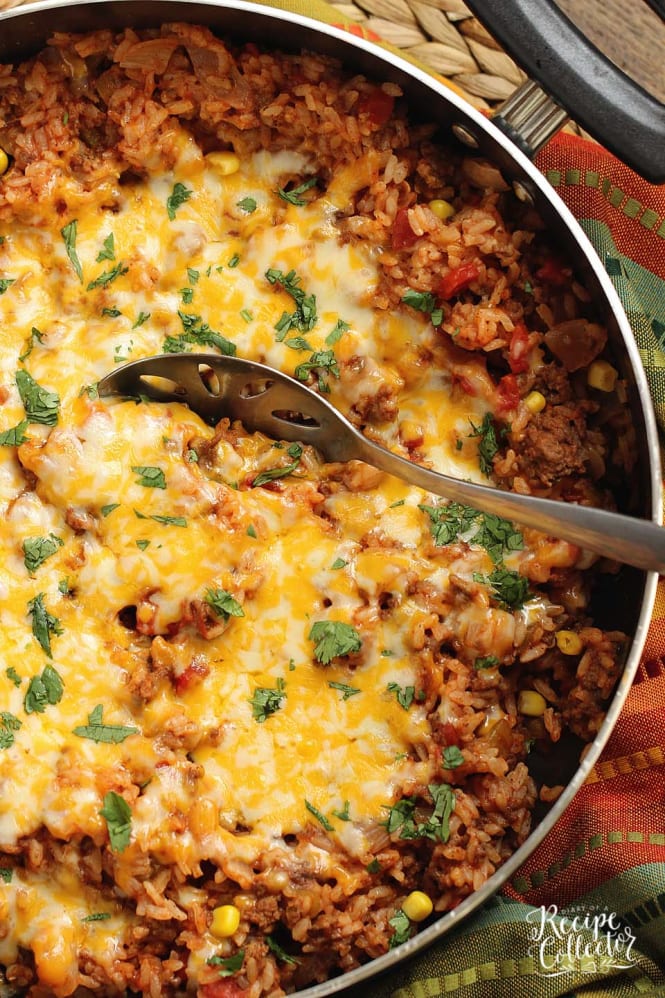 One-Pot Mexi Beef & Corn Bake
Ingredients
1½ lbs ground beef
1 tsp creole seasoning
½ tsp cumin
½ tsp chili powder
1 small onion, chopped
1 14.5 can diced tomatoes
1 15 oz. can tomato sauce
1 4 oz. can chopped green chiles
2 cups rice
2 cups water
1 tsp salt
1 15 oz. can corn
½ cup salsa con queso (I used Tostitos)
½ to ¾ cup shredded Colby jack cheese
Instructions
Brown ground beef and onion over medium high heat.
Add seasoning while browning.
Add diced tomatoes, tomato sauce, and green chiles and stir.
Add rice, water, and salt and stir.
Bring to a boil. Cover with lid and reduce heat to low to let rice cook for 20 minutes. After 20 minutes, lift lid to check to see if rice is cooked. If not, add a little more water, replace lid and cook for 5 to 10 more minutes.
When rice is done, stir in corn and salsa con queso.
Top with cheese and serve.
 Other recipes you might enjoy:
One-Pot Beefy Broccoli Rice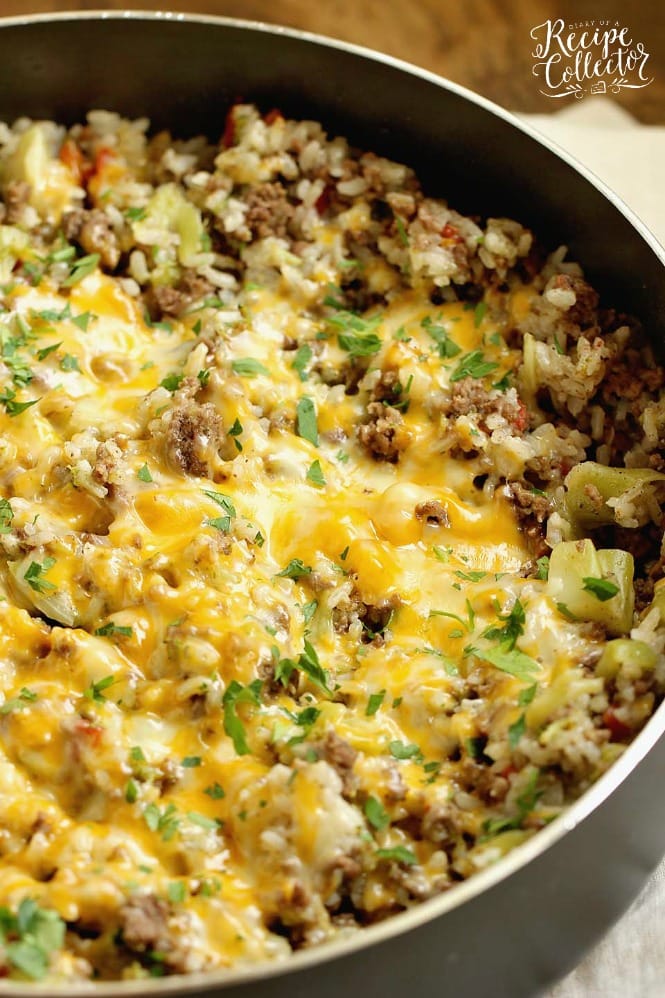 One-Pot Cajun Black-Eyed Peas & Rice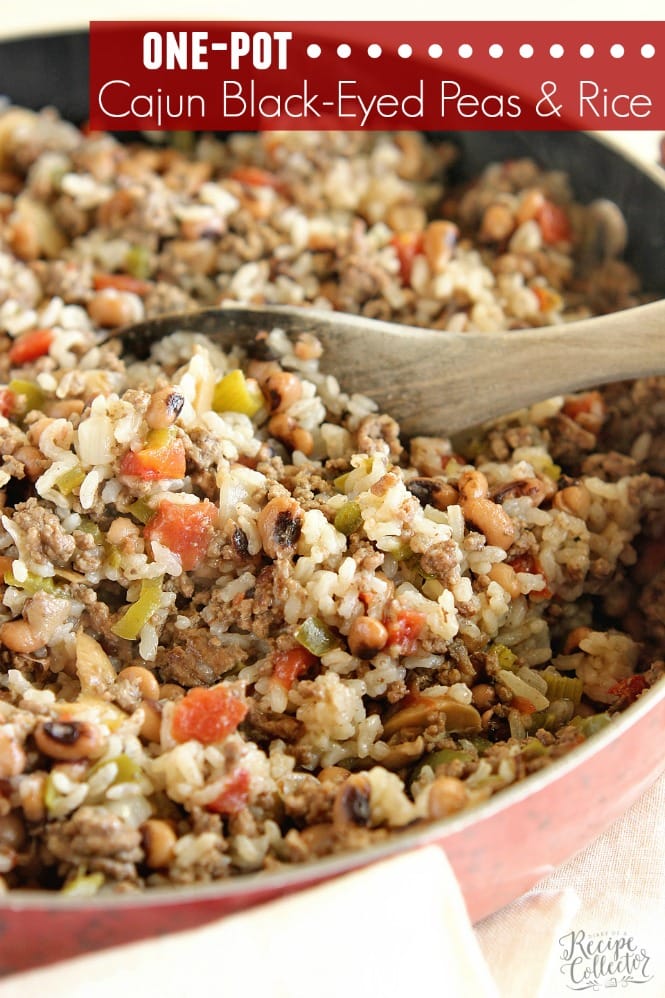 One-Pot Sausage and Red Rice