Old-Fashioned Cajun Cake – An EASY cake recipe filled with crushed pineapple and topped with a warm coconut pecan glaze.

When I show up at my mom's, quite often she has a dessert baked. I'll admit that I get the best ideas from her. One-Pot Cabbage Casserole is a reader favorite, and I owe that one to her. Well, this Old-Fashioned Cajun Cake is no exception! I went over there one day and got to sample this cake. I immediately asked for the recipe, so I could share it with you guys.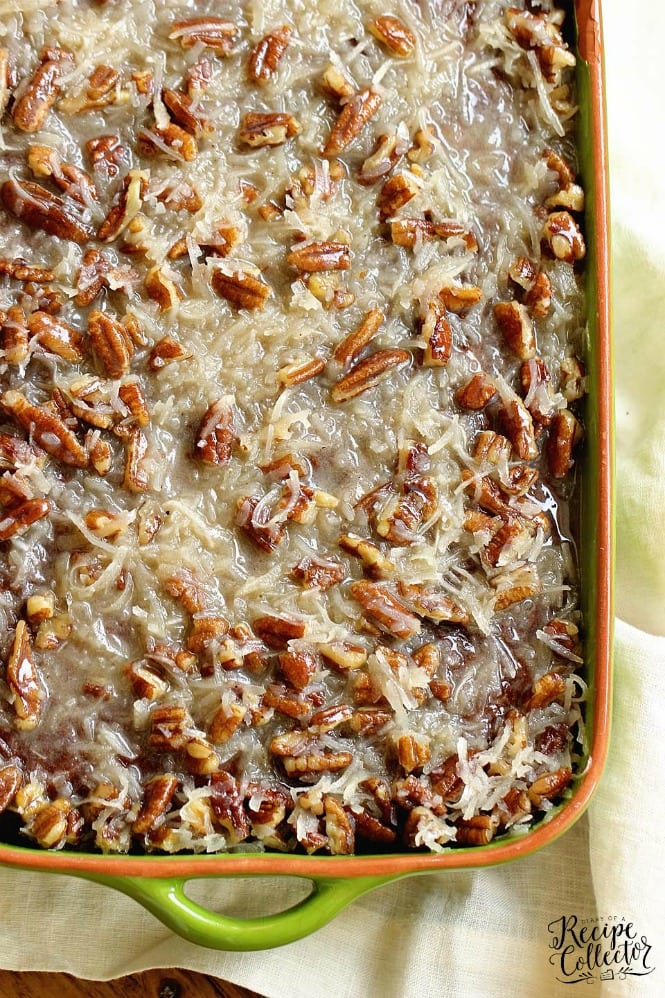 Now I'll be the first to admit that I was a little perplexed by the name Cajun Cake. I mean it has pineapple and coconut. Shouldn't it be Hawaiian Cake?? I'm not exactly sure why or how it gots its name, but the name alone sparked my interest.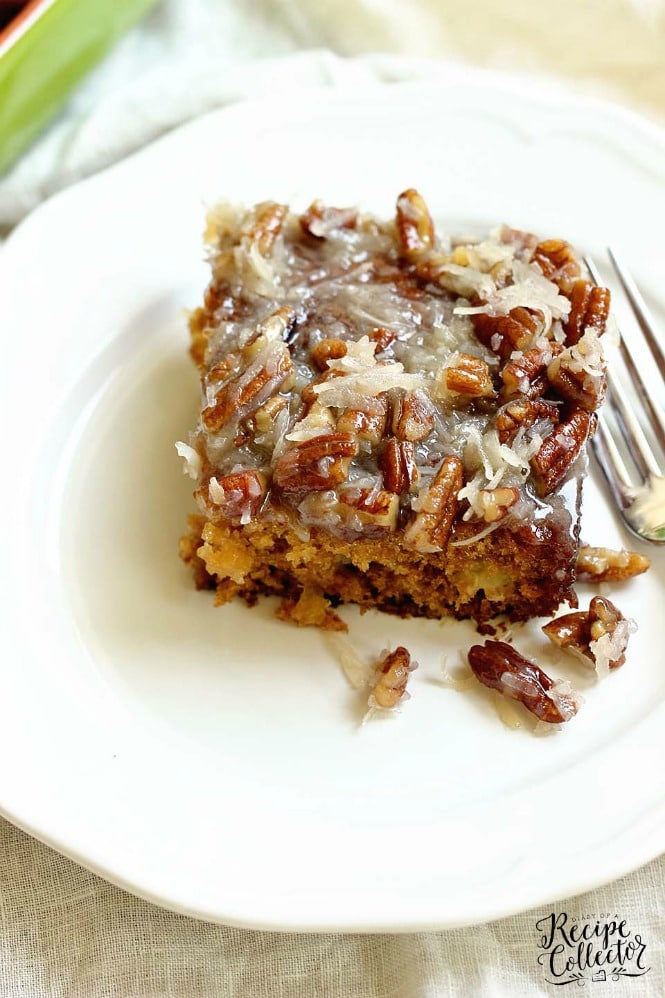 Maybe it's the old-fashioned icing on there that makes it a Southern cake. Because after all, this icing is so darn good! You pour it on the warm cake and let it kind of soak in there a little. It'll make your soul happy. Make sure your people have some milk to go with it too! Because warm cake with cold milk is totally comfort food.
And one other note, this cake has no oil! So it leaves more room for the calories on the icing! Ha!
Notes about this Old-Fashioned Cajun Cake:
Mix your dry ingredients in a large bowl first. Then add the crushed pineapple (do not drain) and eggs.
Bake this cake in a 13 x 9 dish.
Start the icing once you remove the cake from oven.
Icing will not be too thick. It is more of a glaze. Pour it onto the warm cake.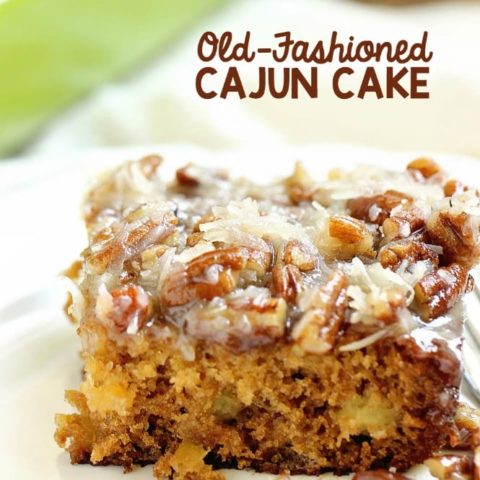 Old-Fashioned Cajun Cake
Ingredients
2 cups all-purpose flour
1 1/2 cups granulated sugar
2 tsp baking soda
1 15 oz. can crushed pineapple in juice, undrained
2 eggs
Icing:
1 stick (8 tbsp) butter
3/4 cup granulated sugar
1/2 cup milk
1 tsp vanilla
1 cup shredded sweetened coconut
1 cup chopped pecans
Instructions
Preheat oven to 350.
In a large bowl, stir flour, 1 1/2 cups sugar, and baking soda.
Add pineapple and eggs and stir well to combine.
Bake for 30-35 minutes.
Begin icing once you remove cake from oven by heating butter, sugar, and milk to a boil. Stir often.
Add vanilla, coconut, and pecans. Boil for about 2 to 3 more minutes.
Pour over warm cake. Allow cake to cool for about 30 minutes to an hour before serving.
Recommended Products
As an Amazon Associate and member of other affiliate programs, I earn from qualifying purchases. This helps us keep our blog running efficiently and allows us to create more recipes for you.
Other Great Recipes to Try:
Old Fashioned Syrup Cake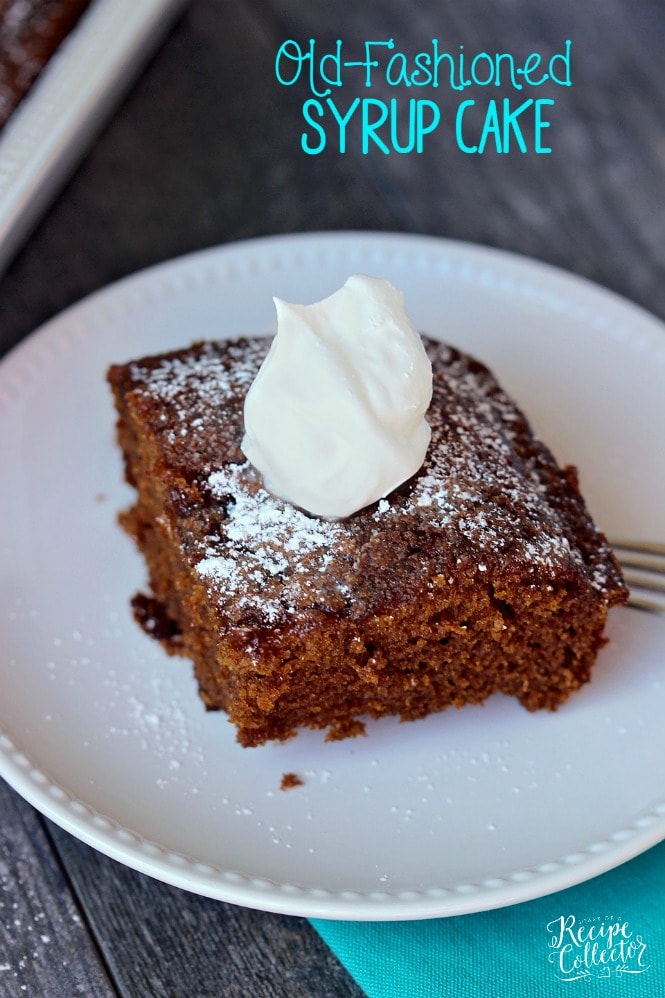 Strawberry Wet Cake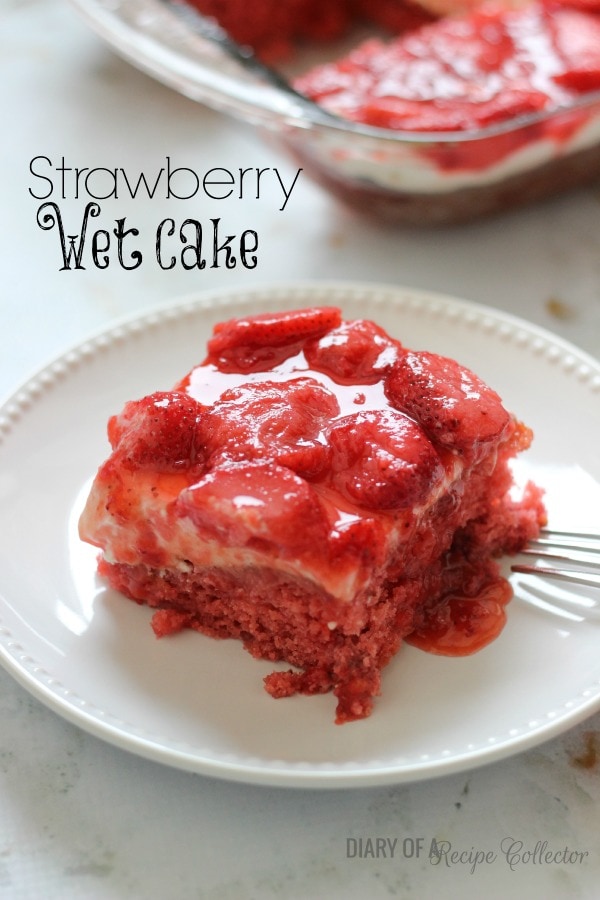 Praline Poke Cake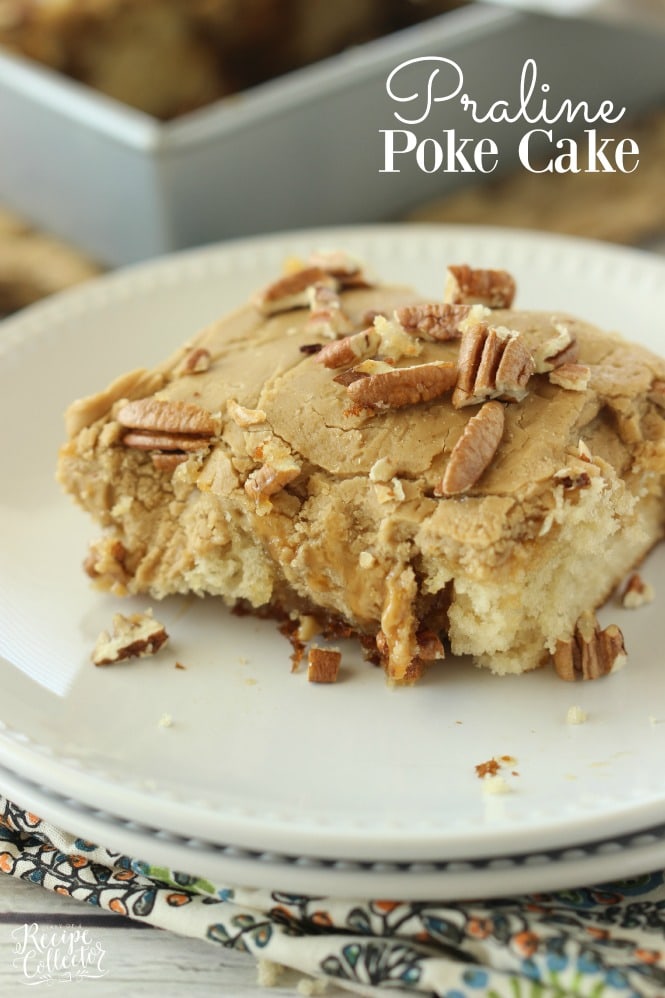 Chocolate Praline Trifle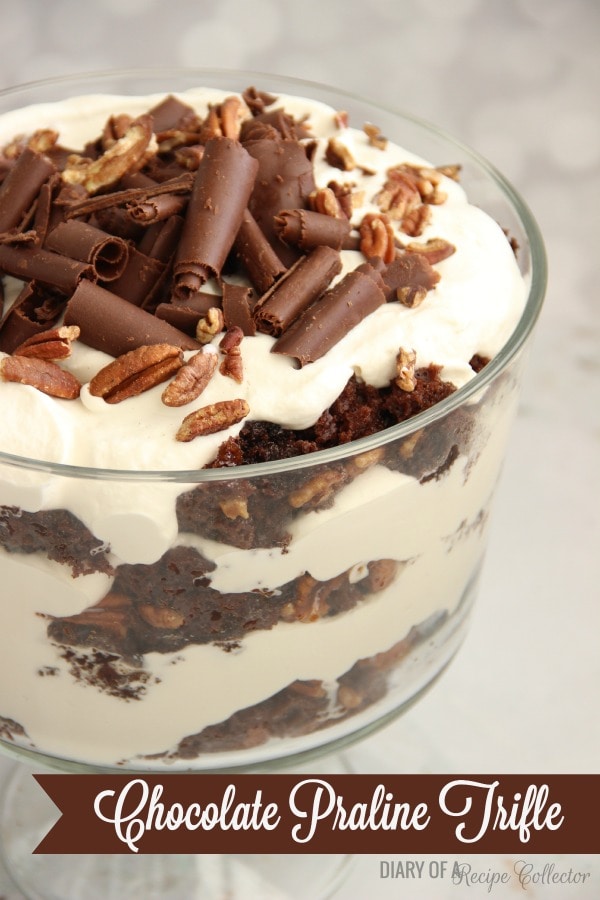 You can find more MAIN DISH RECIPES HERE.
You can find ALL RECIPES HERE.
For more ideas, follow me on FACEBOOK, PINTEREST, INSTAGRAM, AND TWITTER.
Get FREE recipes delivered to you by email: SIGN UP HERE!