Old Fashioned Syrup Cake – A wonderful old-fashioned cake recipe made with Steen's cane syrup.

I have had this cake on my sharing to-do list for a while now. It was hard to hold out on sharing it this long, but I had Christmas recipes and then other January-ish recipes I wanted to share first. But I feel like we need a comforting, old-fashioned cake around here now.
My mom always sends us desserts she's made (because she is such a sweetaholic like me and loves making dessert). And I always know it's going to be a good one because she has a ton of old cookbooks and old hand-written recipes. Those are really my favorites. She sent some of this one for us to try, and I had to hurry up and put the foil back over the plate y'all! It was so good! I could have eaten it all and not let anyone else know we had it. I could have eaten it for breakfast and for a late night snack.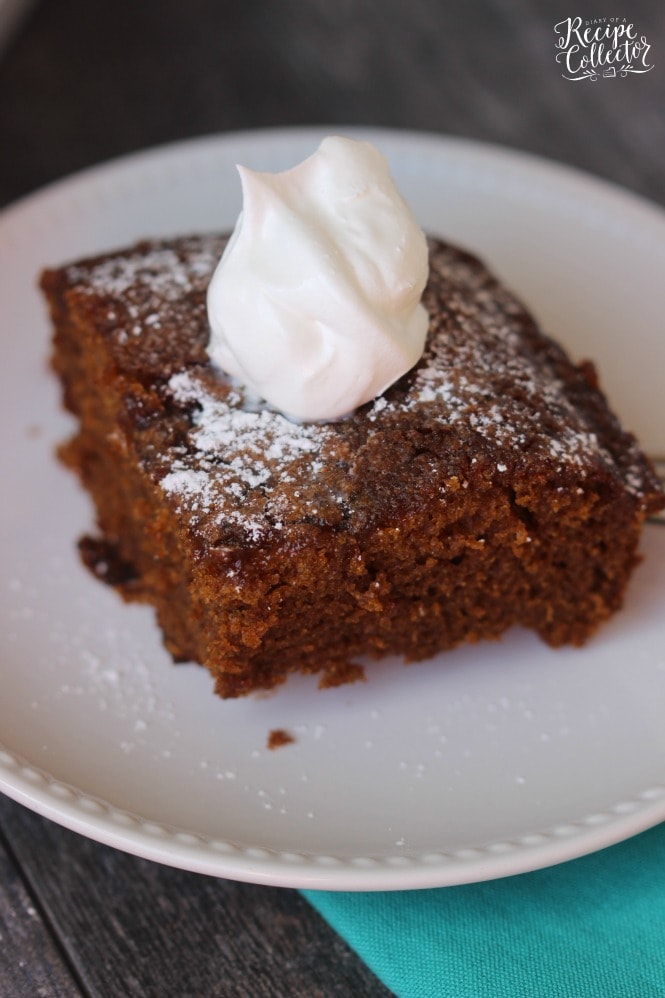 Needless to say, the sample we received from her was not enough and I told her I had to make it and share it with you guys! Now what is so special about this recipe is that it has quite a bit of sweetness in it. In fact, when I told my mom how much I loved it, she commented something along the lines of, "Well you ought to because it has lots and lots of sugar in it!" She knows me so well 🙂
And she's right, it does have sugar and syrup and a little sprinkle of powdered sugar. But please don't let that deter you from making it. Make some, and give the other half of it away. People will love you! I pinky swear!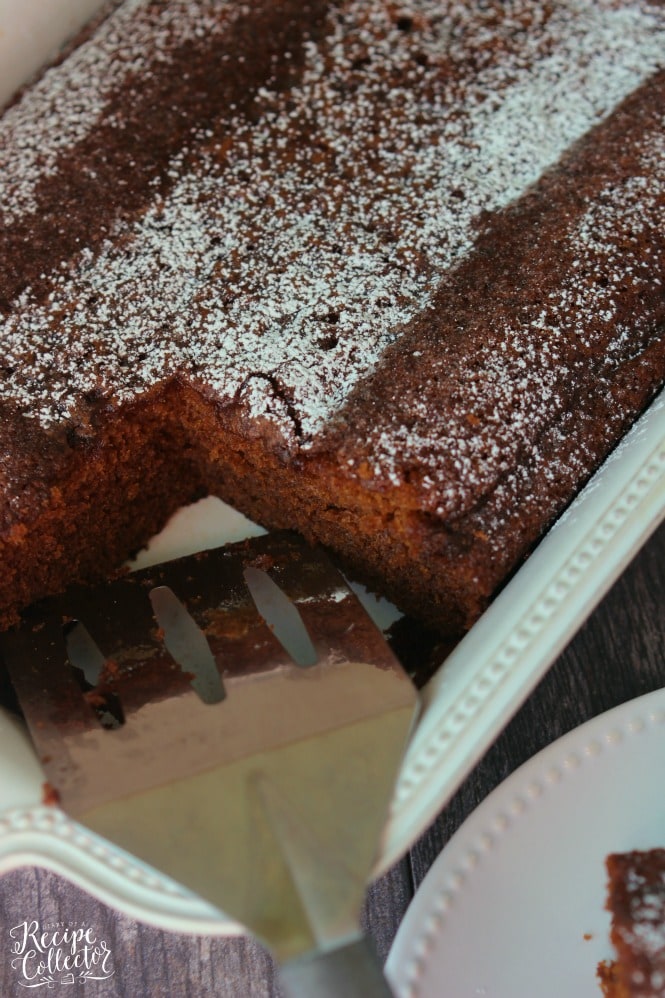 So back to the sugary sweet part…it is made with a really special syrup native to Louisiana called Steen's Pure Cane Syrup. Cane syrup has a different flavor than maple syrup. It reminds me of going to my PawPaw's house and eating his pancakes. He always had this syrup. To me, it is a much stronger and richer flavor than maple syrup. It's like molasses but a little sweeter. It's flavor is definitely distinct and a big part of the flavor in this cake.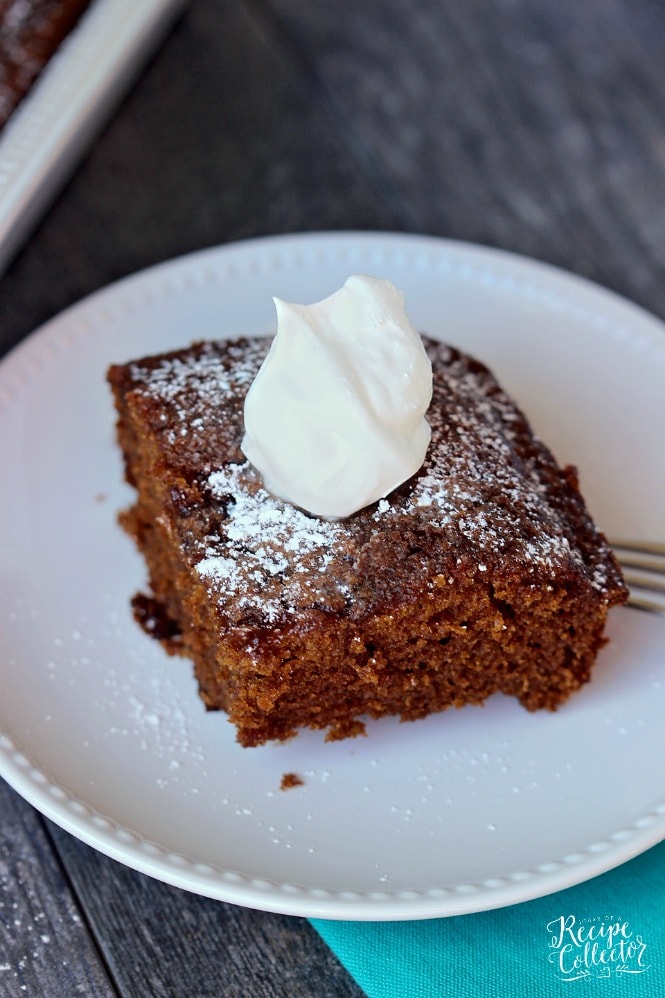 Now there are other cane syrup brands, but I have not tried them and cannot speak to their flavor. This cake just needs a thick and rich syrup. And don't be scared when it doesn't want to rise up very well in the center. It won't. It's not going to win any awards for the most beautiful cake, I know. Just sprinkle some powdered sugar on it and call it a day. Just like people, it's what is on the inside that counts 🙂 I also put a dollop of whipped cream, but that is completely optional.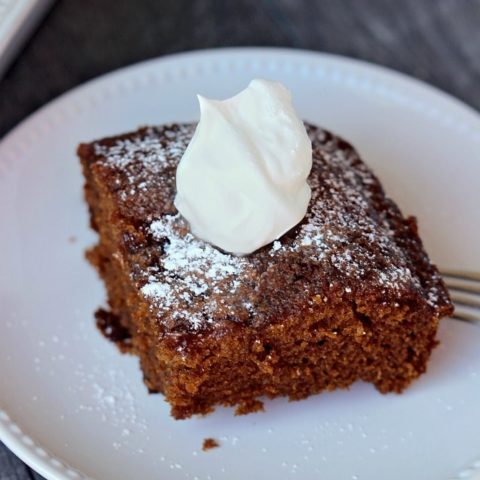 Old-Fashioned Syrup Cake
Ingredients
1 1/2 cups sugar
1 1 /4 cups Steen's Pure Cane Syrup
1 1/4 cups oil
3 eggs
1 tsp cinnamon
1 tsp nutmeg
1 cup boiling water
2 tsp baking soda
2 3/4 cups all purpose flour
powdered sugar for dusting
Optional: whipped cream for serving
Instructions
Preheat oven to 350 degrees.
In a large bowl, mix sugar, syrup, oil, eggs, cinnamon, and nutmeg with a hand-mixer until combined.
Add baking soda to boiling water and stir.
Add boiling water mixture to batter. and stir well.
Gradually add in flour and beat with hand-mixer until combined.
Bake in 9 x 13 pan for 45 to 50 minutes.
Notes
*Center of this cake will not rise as much as edges. Remove from oven when cake is set.
Recommended Products
As an Amazon Associate and member of other affiliate programs, I earn from qualifying purchases. This helps us keep our blog running efficiently and allows us to create more recipes for you.
Other sweets you might like:
Grandgirl's Apple Cake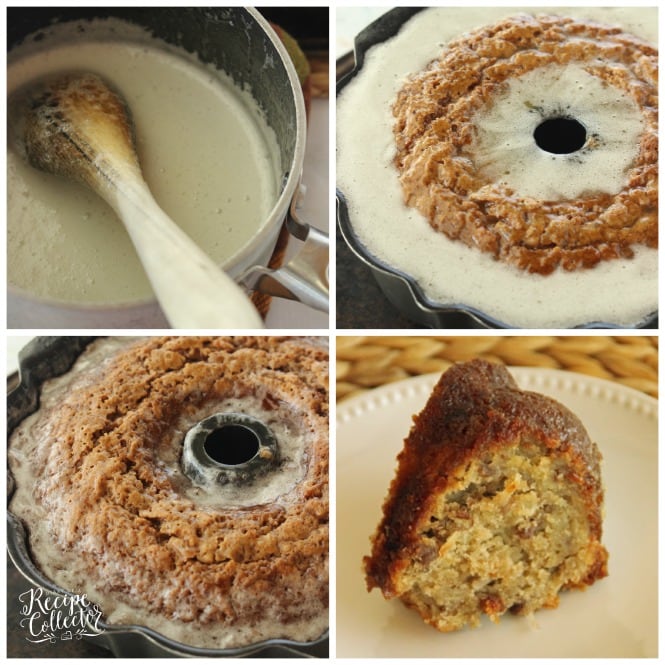 Praline Poke Cake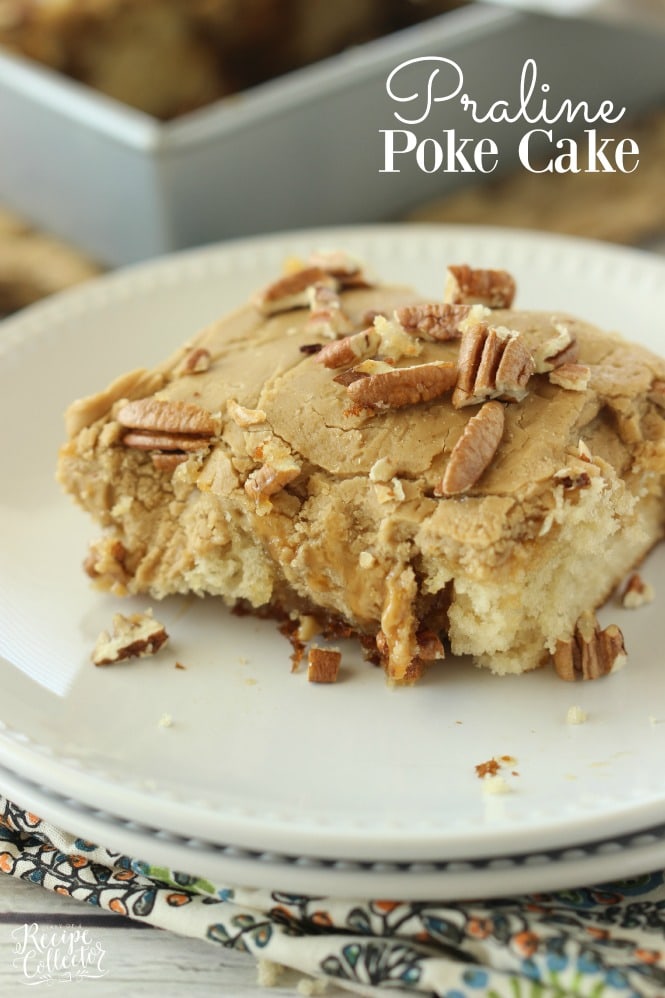 Strawberry Wet Cake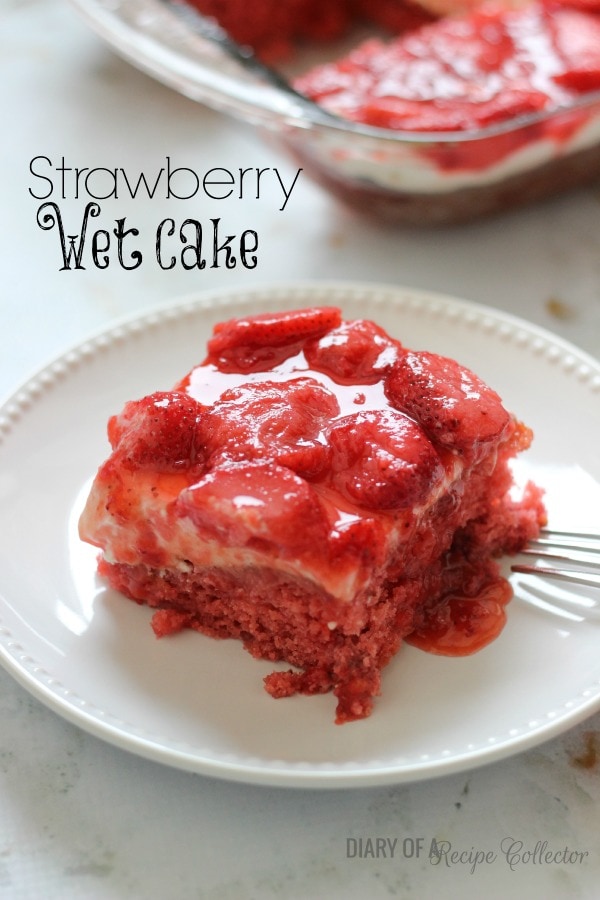 You can find more DESSERTS RECIPES HERE.
You can find ALL RECIPES HERE.
For more ideas, follow me on FACEBOOK, PINTEREST, INSTAGRAM, TWITTER, AND PERISCOPE.
Get FREE recipes delivered to you by email: SIGN UP HERE!