Top Posts of 2016 – A look back at the recipes you loved!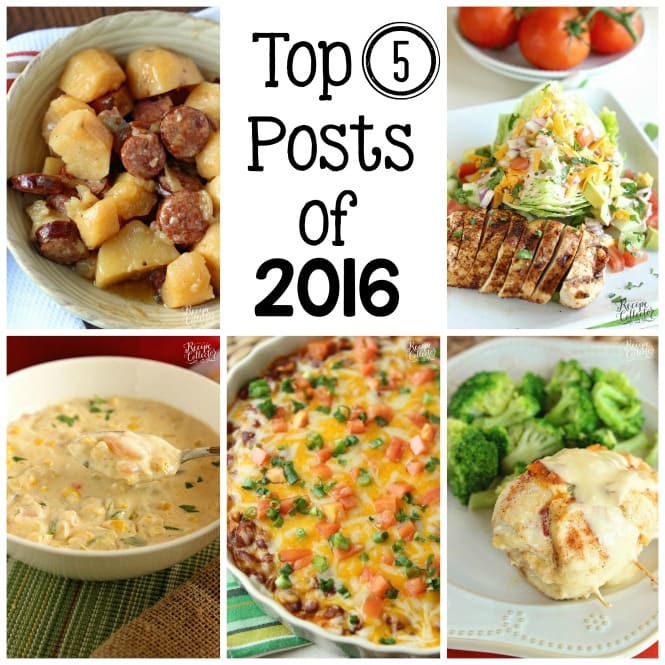 2016 was a rollercoaster year for me.  My life took a sudden turn in a direction that I had no idea was even a path.  There I was happily working from home with my blog and my two youngest kiddos every day and BAM!  That all came to screeching halt as God led me in a completely new direction.  You can read all about that huge change and how it came to be on this post.
This year has been a God-send that I didn't know I even needed.  He put people in my life that have become very near and dear to me, and I'm often left wondering how I went all these years not knowing them.  With that change, my little blog and all HOURS of cooking, photographing, editing, and posting really got pushed shoved to the back burner.  I basically feel like a first year teacher all over again, except this time I have 4 kids to go along with it.  I'll admit some days have been really rough.  But I keep going back to the feeling that God knew what I needed in my life.  He knew I was longing to be around adults again, and he knew to put me where I would do best.  Looking back, I am just in awe of how he worked in my life!
I am so thankful to my readers who have stuck with me as I struggle to keep this site running this past year.  It hasn't been easy, but I truly love blogging.  So today I want to celebrate some of that work that paid off this year.
And as always, your favorites are our favorites too!  This year I've only picked the Top 5 Recipes of 2016 because well, you know, it's been a little scarce in the recipe department around here.  But what you all liked are crazy good recipes!  I'm happy to share them today.
First up is this Chicken Fajita Wedge Salad.  I love a good wedge!!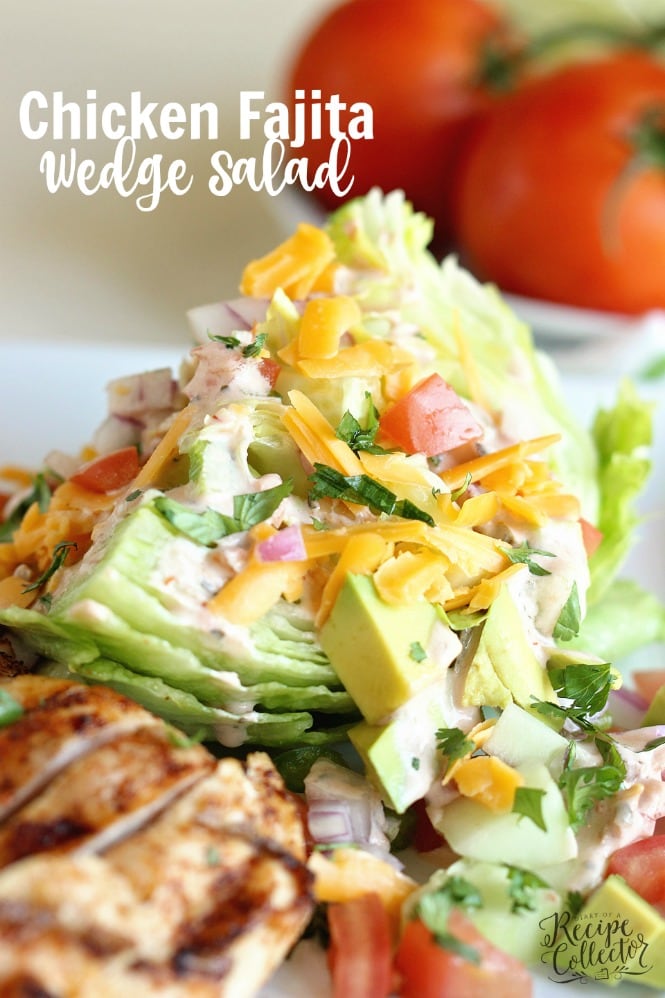 Next is this Hot Bean & Cheese Dip.  It is a huge hit no matter what I make it for, so you must add this one to your appetizer recipes!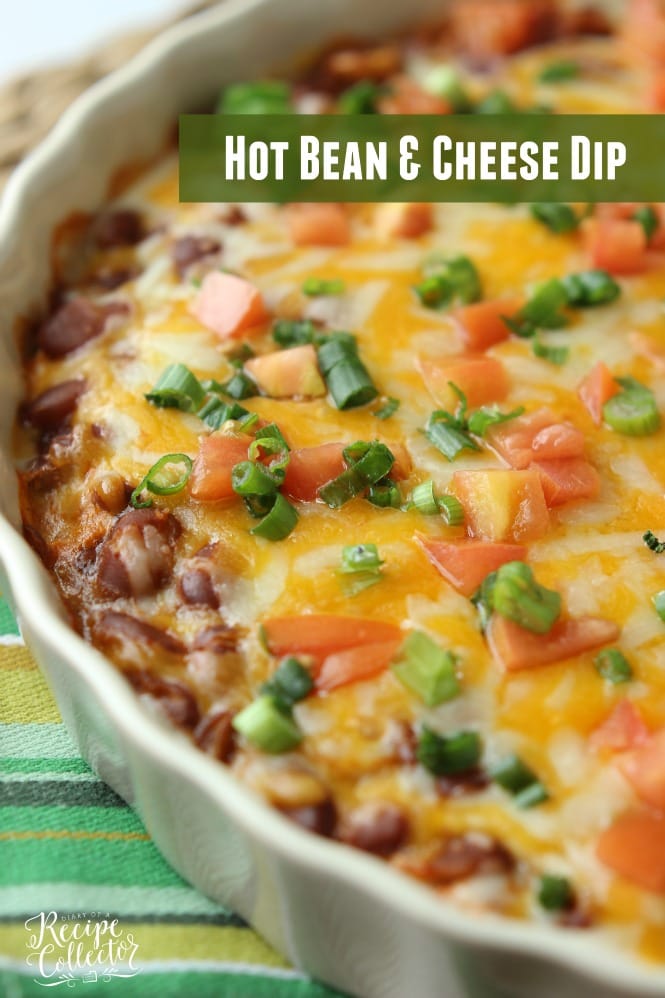 This next recipe for Creamy Shrimp & Corn Soup is total comfort food!  It's perfect for that January and February weather ahead!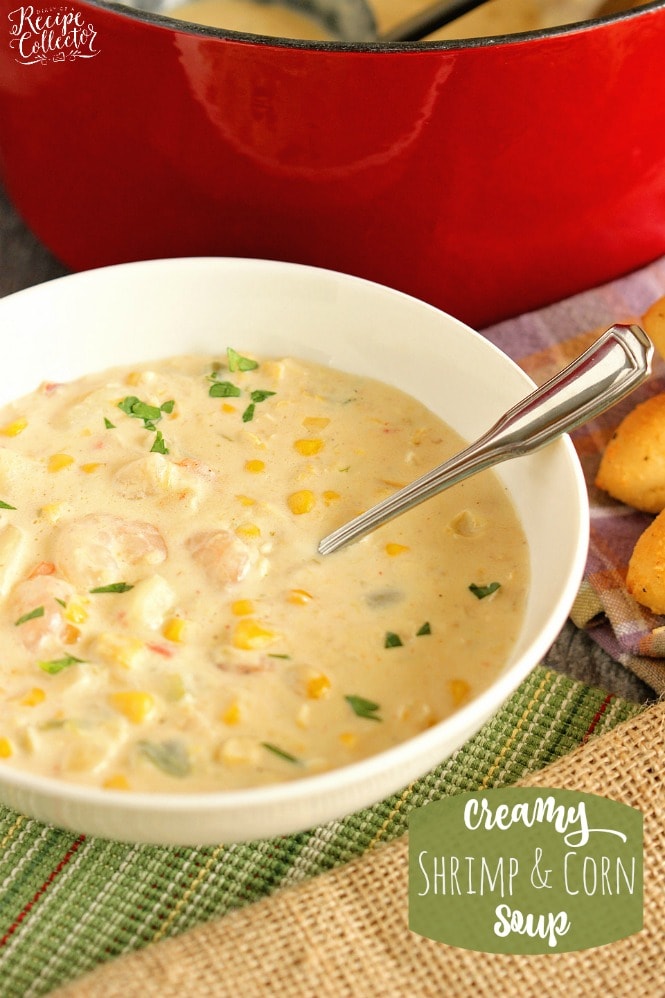 And apparently, you folks love some cream cheese because this Stuffed Cream Cheese Chicken was a hit!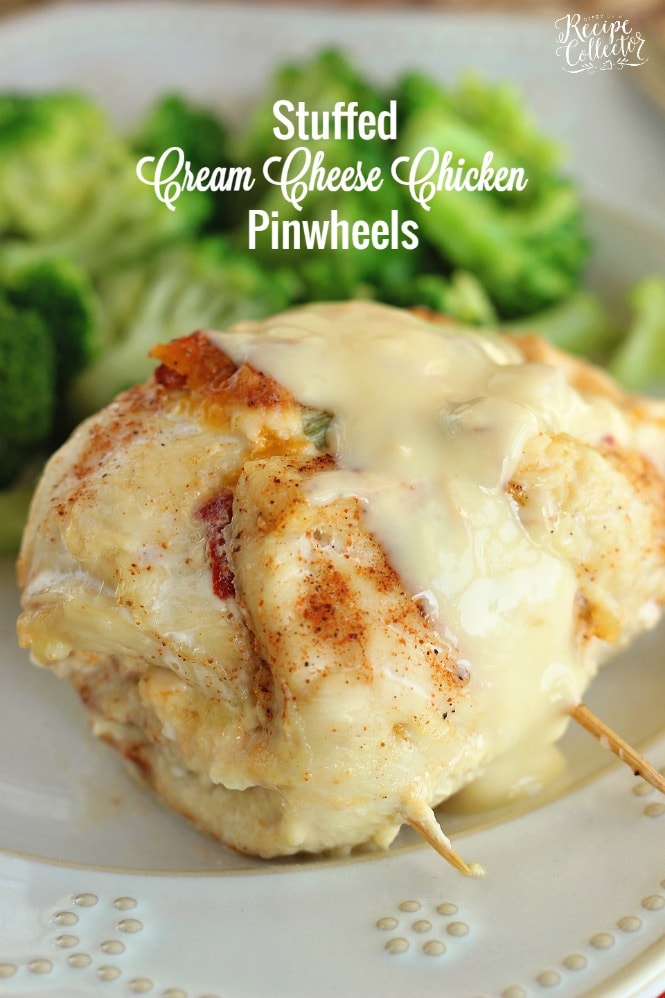 And the top post of 2016 pretty much caught up to my One Pot Cabbage Casserole from several years ago, and that's saying something!
This Crock Pot Sausage and Potatoes recipe was INSANELY popular this year!  What's not to love?  It's meat and potatoes friends.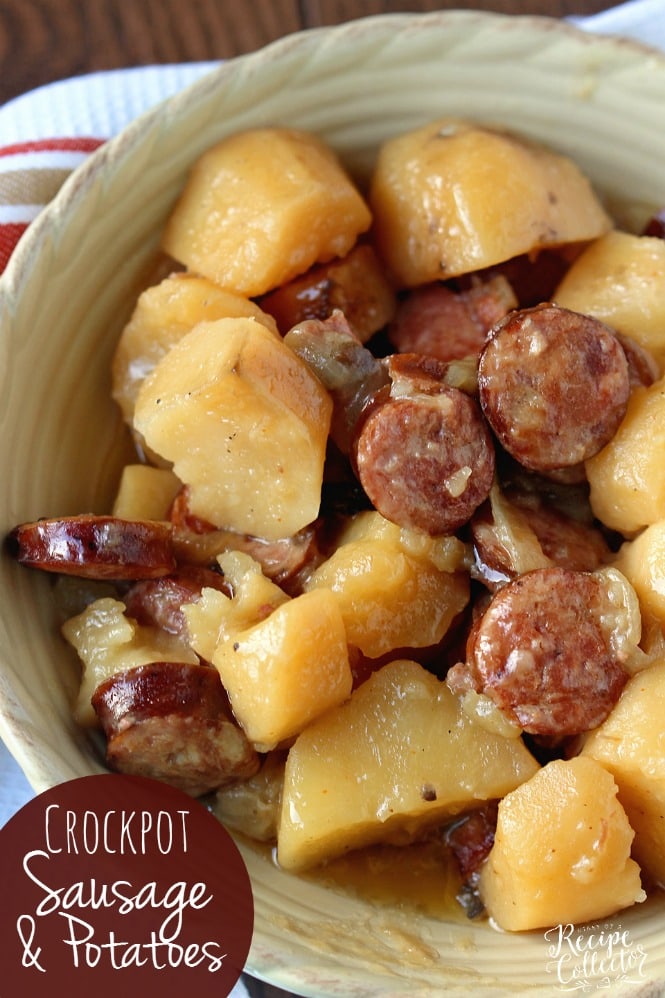 Thanks for sticking with me my friends.  I have a lot of good old recipes in the works for 2017 here on Diary of a Recipe Collector!  See you next year!
You can find more MAIN DISH RECIPES HERE.
You can find ALL RECIPES HERE.
For more ideas, follow me on FACEBOOK, PINTEREST, INSTAGRAM, TWITTER, AND PERISCOPE.
Get FREE recipes delivered to you by email:  SIGN UP HERE!