Stuffed Cream Cheese Chicken – Chicken breasts filled and rolled up with a delicious cream cheese spread and baked in the oven.  They are such a nice change from the usual chicken dinner!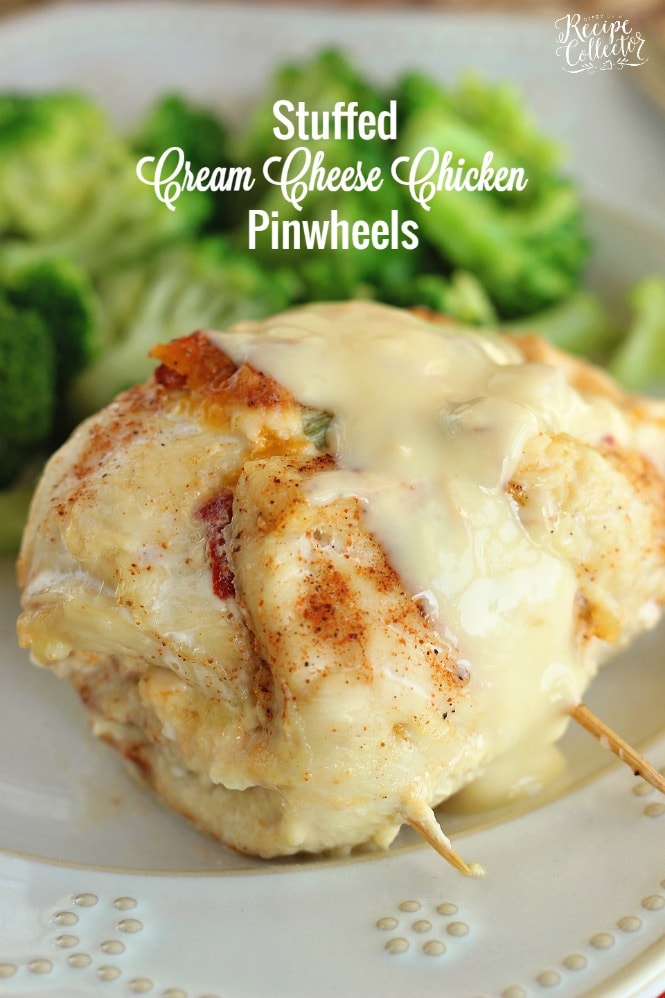 Winner winner chicken dinner!  I love this little recipe!  It is a twist on one of my earlier popular recipes, Crescent Chicken, which is one my favorite dishes to make ever.  I decided to make a version of that one minus the crescent rolls.  The filling on these is so delicious because, hello, cream cheese 🙂  How could one go wrong, right?  I adore cream cheese so much that I even have a whole post dedicated to Recipes with Cream Cheese.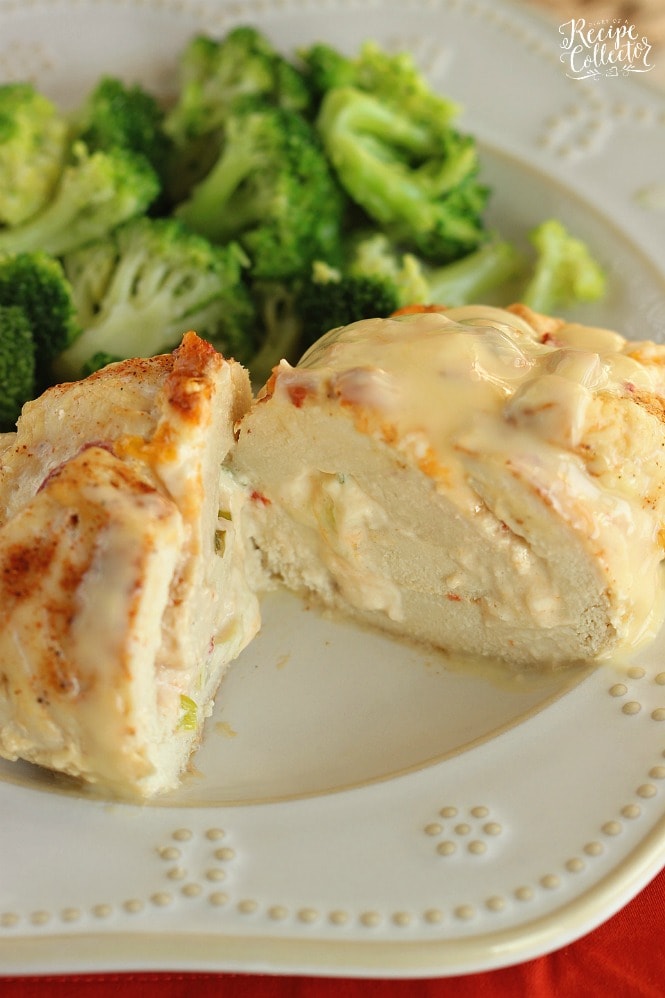 I think I might even make these this week too since I have everything I need to make them and I didn't have any time to go the grocery store.  This past weekend was our last cheer competition of the season.  And it was a great one!  Our little team competed against a very large team that was incredible.  And I'm proud to say, we definitely held our own and only came in second place by .82 points.  Our little Ice Diamonds rocked it, and they even got the Sportsmanship Award out of all the gyms at the competition!  Let's just say I was one proud momma!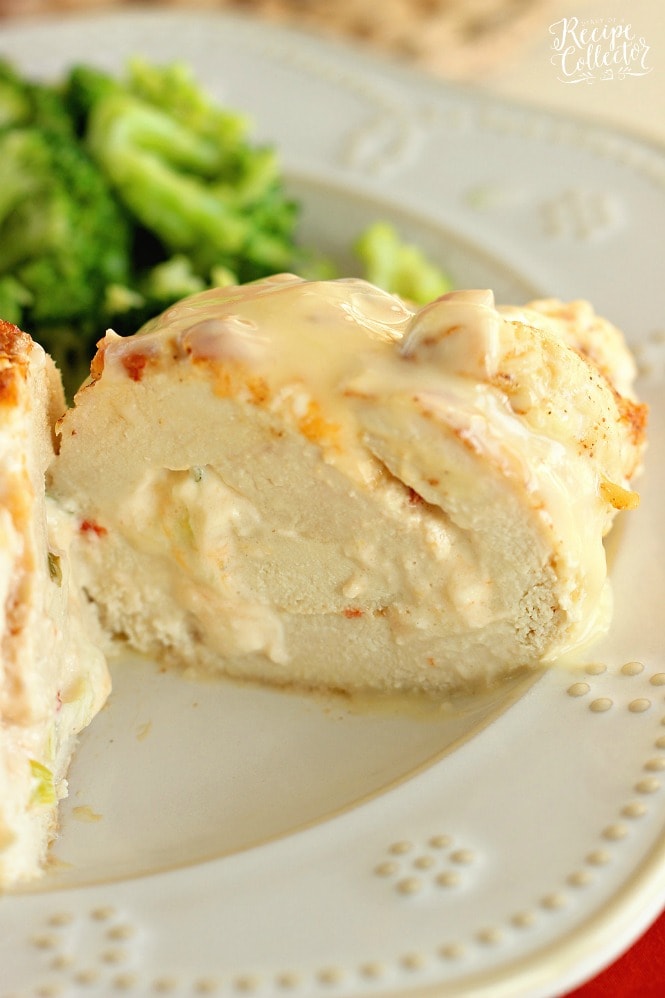 I get so emotional at these things here lately too!  I guess after all the hours of practice, each competition has meant more and more.  They did their best performances ever this weekend, so we are definitely ending on a super high note for sure!  And with a weekend filled with all that excitement, there was NO TIME to grocery shop.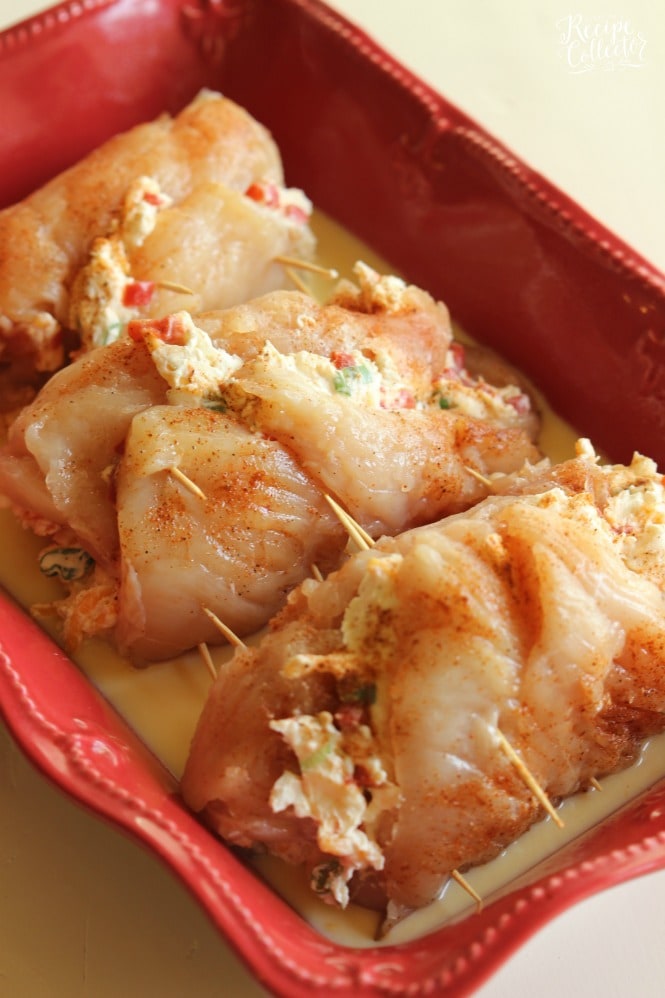 But I love that this is one of those recipes that is pretty easy to make even though it seems complicated.  I do highly recommend pounding your chicken out to a thinner cut.  You can also occasionally find thin cut breasts.  Then all you need to do is whip up the filling and spread it on them, roll them up, and bake them.  I also make a sauce for them to bake in and then to top off at the end.  So good!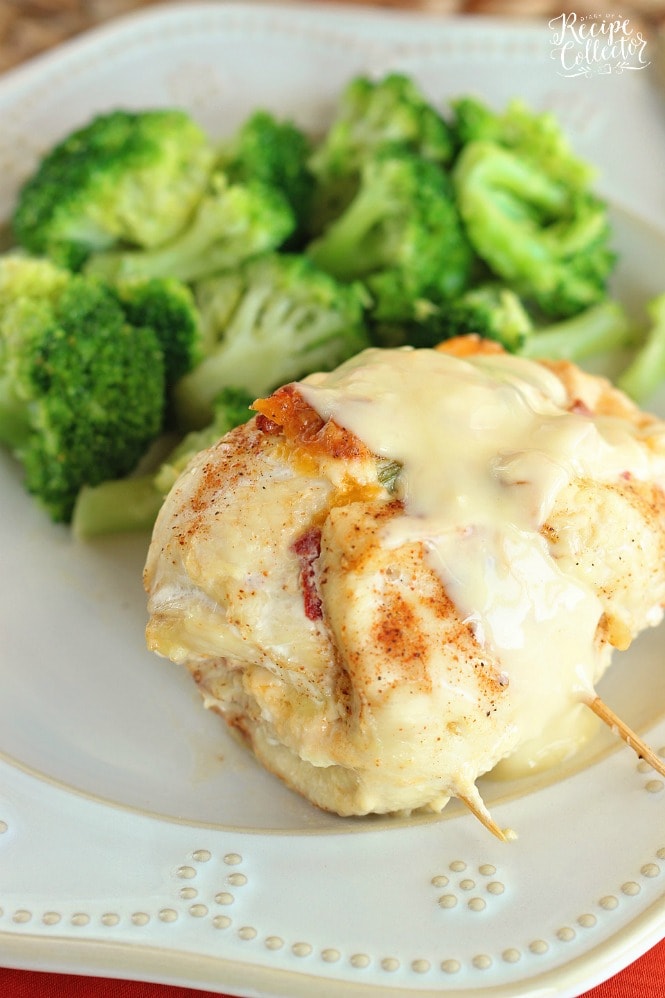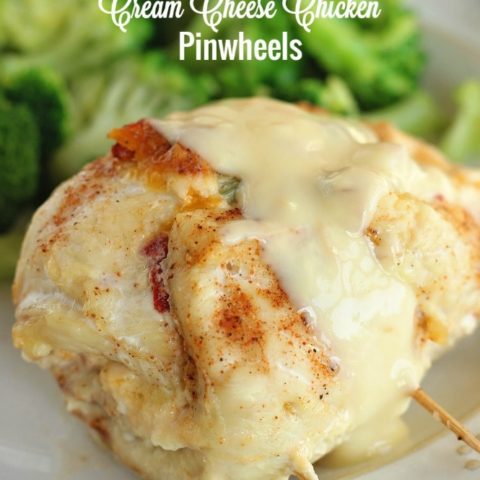 Stuffed Cream Cheese Chicken Pinwheels
Ingredients
3 boneless chicken breasts
1/2 to 1 tbsp creole seasoning
8 oz. cream cheese
2 tbsp softened butter
1 1/2 cups shredded colby jack cheese (divided)
1-2 tbsp diced pimento
2 green onions, chopped
1 can cream of chicken soup
1 cup milk
Salt and pepper or creole seasoning
Instructions
Make sauce by mixing cream of chicken, milk, and 3/4 cup of shredded cheese in a small pot over medium low heat. Heat until cheese is melted and then remove from stove. Pour half of this mixture onto the bottom of a small casserole dish.
Lay all three chicken breasts down between two sheets of plastic wrap. Pound out each chicken breast until thin. (This will make it easy to spread cream cheese mixture and roll up chicken).
Remove top layer of plastic and season each side of chicken with creole seasoning.
In a medium size bowl, beat cream cheese, butter and 3/4 cup shredded cheese. Stir in pimento and green onions. Spread this mixture onto one side of each chicken breast.
Roll up chicken breast and secure with a few toothpicks. Place in a baking dish on top of sauce seam side up. Bake at 350 for about 40 minutes. Remove from oven and let rest a few minutes. Serve and top each with more sauce.
Notes
-You can buy thin cut chicken breasts, but these are usually not very wide so you will spread less cream cheese mixture on each and just make smaller servings.
-This recipe uses 3 chicken breasts but one of them is a pretty large serving. Some people can only eat half a chicken breast. You can also divide this cream cheese mixture among 4 breasts instead of 3.
-You can pound out chicken breasts with a small heavy skillet and place them in a storage bag as well.
Recommended Products
As an Amazon Associate and member of other affiliate programs, I earn from qualifying purchases. This helps us keep our blog running efficiently and allows us to create more recipes for you.
 You might also like these recipes:
Italian Chicken Pinwheels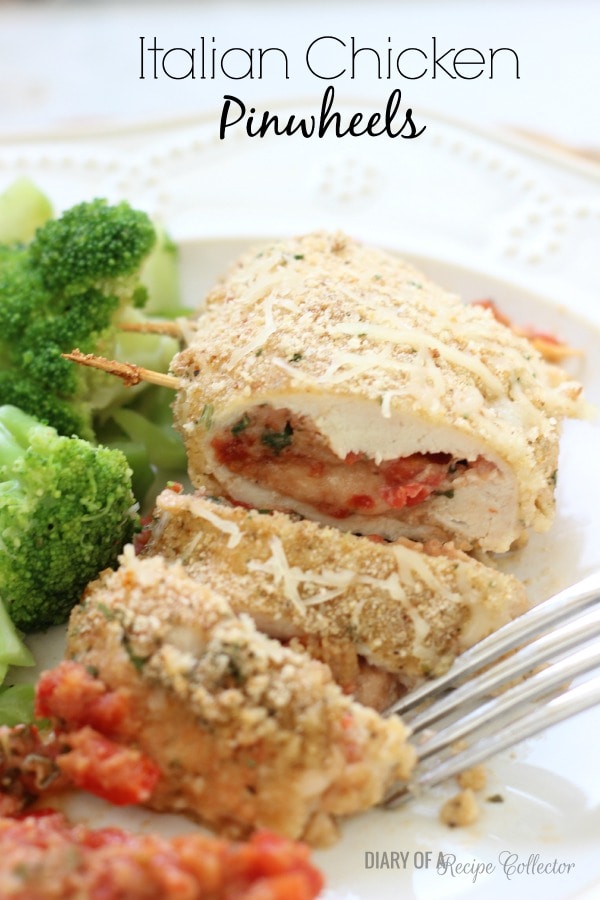 Mock Filet Mignons