Here are my Top 5 Apple Recipes you need to try this season!!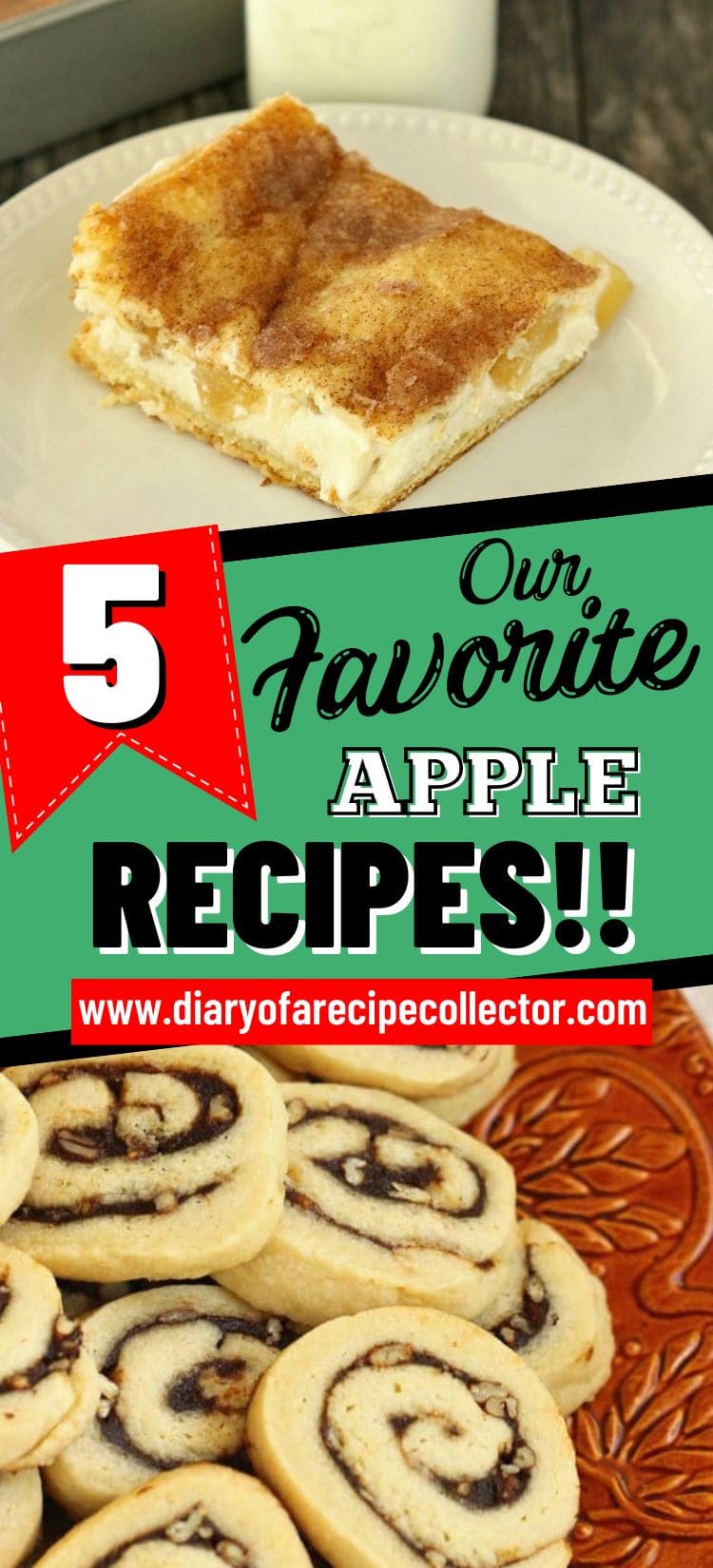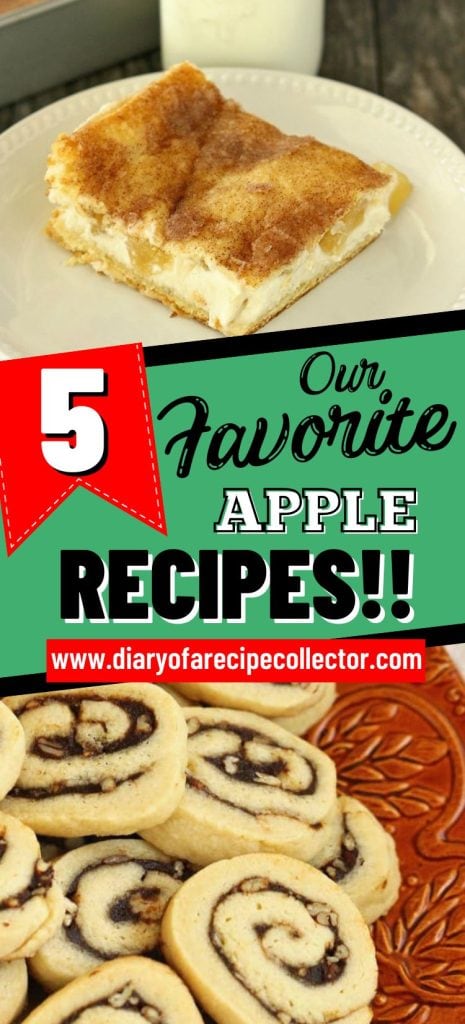 Apple Cake
Let's start with this favorite!! Y'all, I cannot tell you enough how much I adore this cake!! It soaks in this homemade buttermilk glaze. Watch me make it here.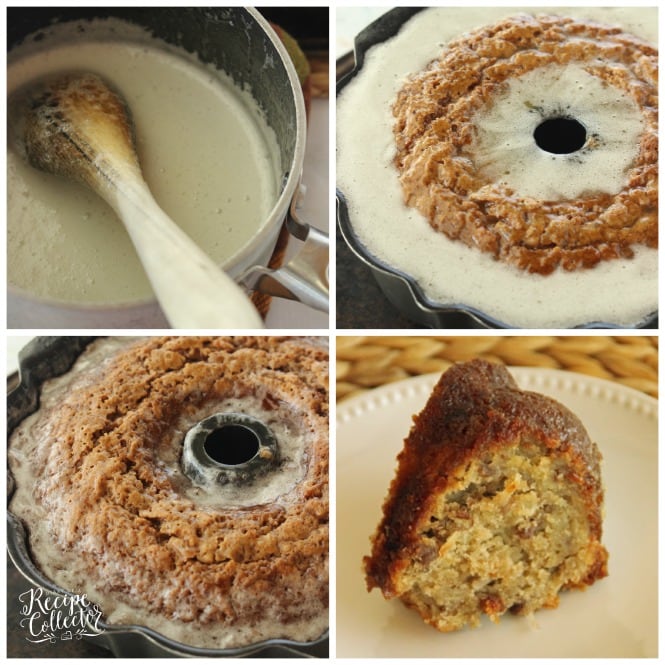 Crescent Apple Cheesecake
If you've ever heard of and like Sopapilla Cheesecake, then you will love this fall version with apples! You can watch me make this one here too.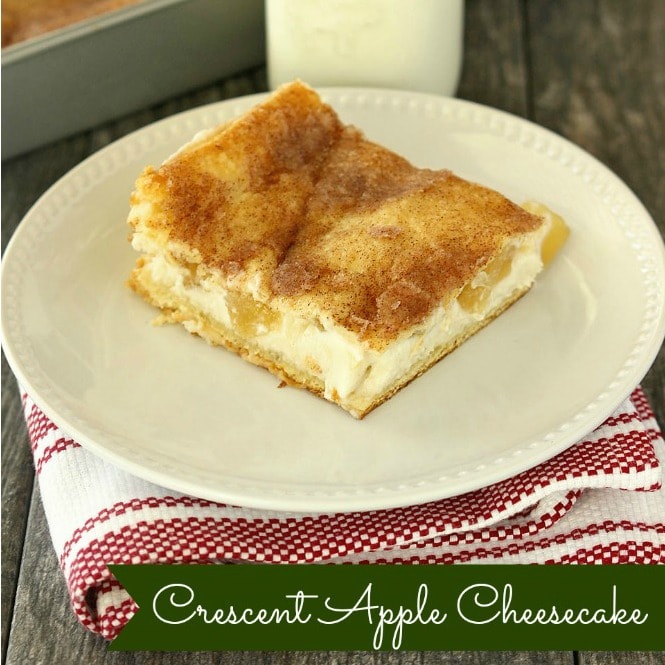 Apple Butter Cinnamon Swirl Cookies
Fall in a cookie right here! Perfect with a cup of coffee!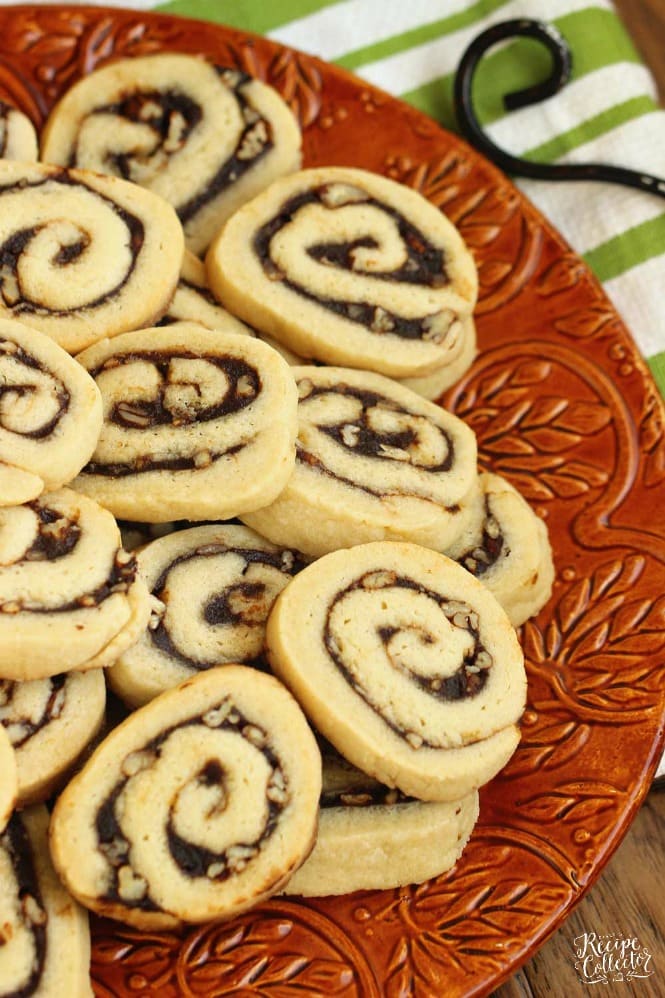 Overnight Slow Cooker Apple Cinnamon Oatmeal
I'm dying to make this one again soon! You start it at night before you go to sleep, and when you wake up, it will smell amazing! It's creamy and delicious!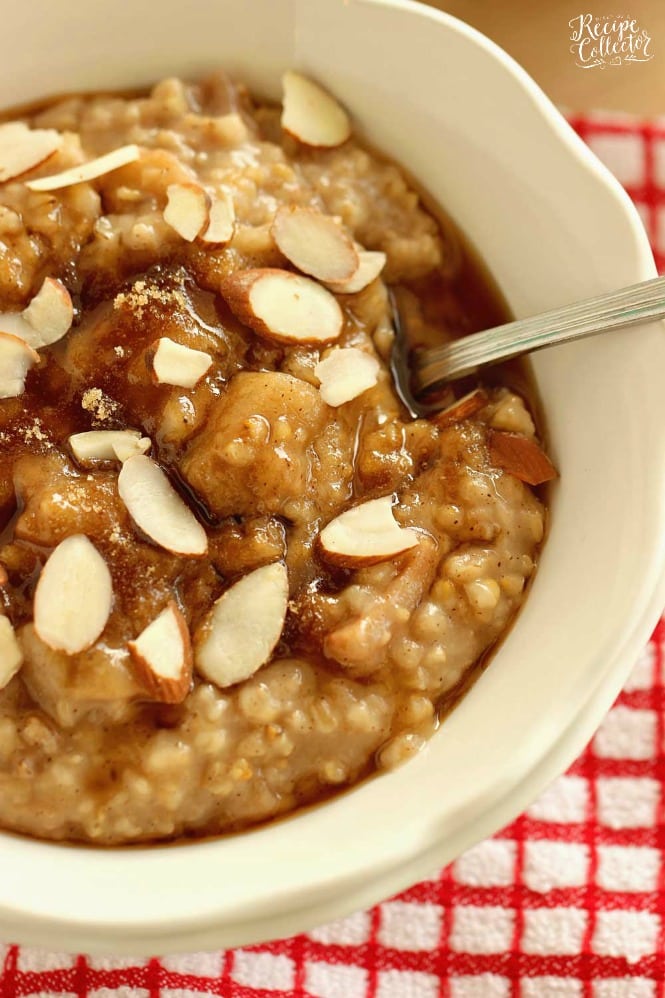 Cinnamon Sugar Apple Muffins
These are delicious and dunked in butter and cinnamon sugar! They are perfect for breakfast or a dessert!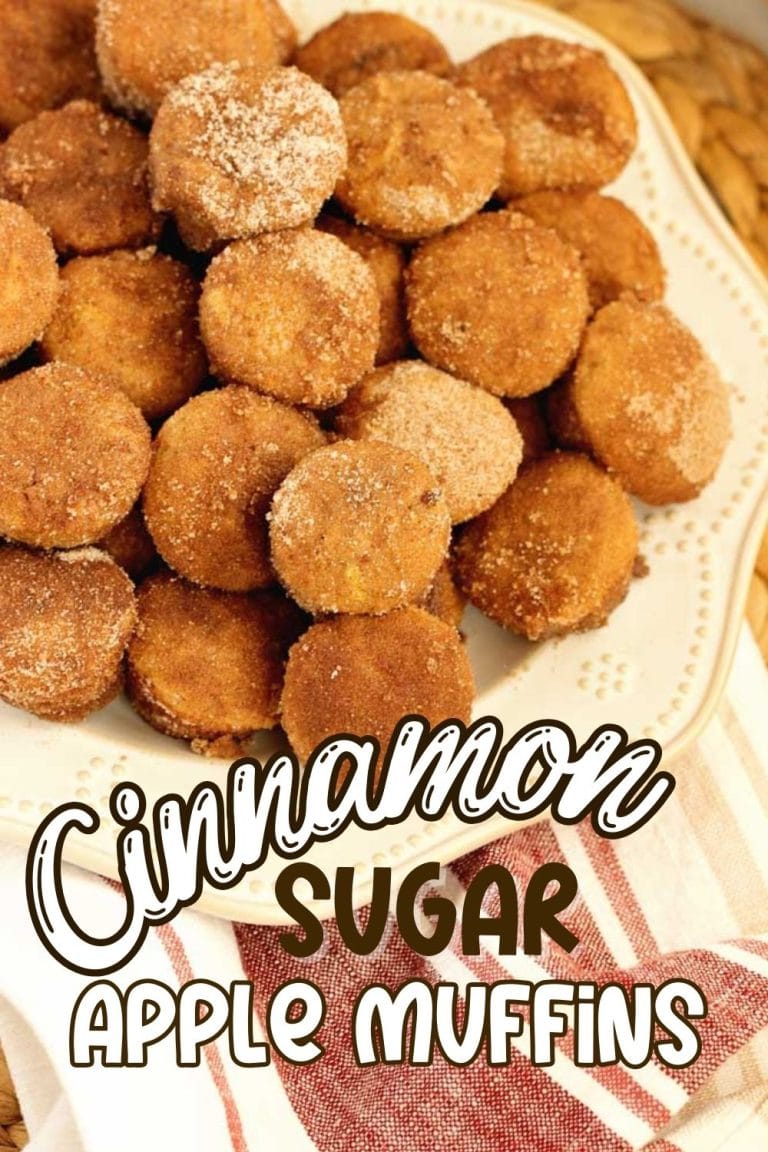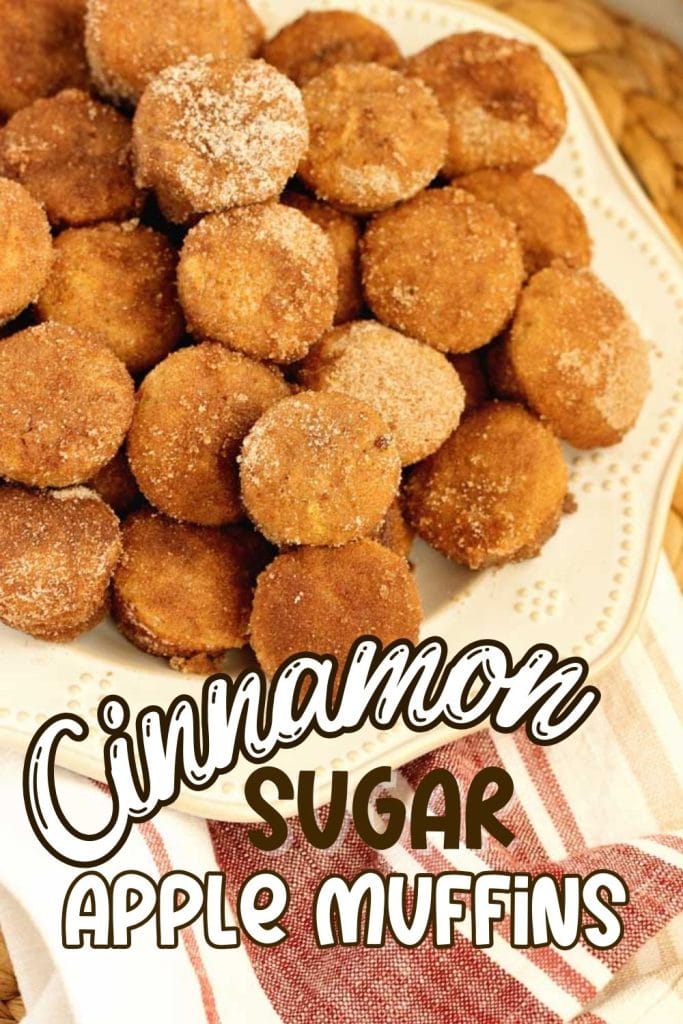 Looking for more recipes for the season? Click here for more!
You can find more MAIN DISH RECIPES HERE. You can find ALL RECIPES HERE. For more ideas, follow me on FACEBOOK, PINTEREST, INSTAGRAM, AND TWITTER. Get FREE recipes delivered to you by email: SIGN UP HERE!