Hot Bean & Cheese Dip – A quick oven-baked dip made with cream cheese, chili beans, salsa, and melty cheese!

Hello friends! Hope you are having a great weekend and a great start to your week. Our weekend was quite wonderful in that we didn't have ANYTHING planned! It was glorious! And guess what…Sunday all my kids took a nap…at the same time! This is nothing short of a miracle folks! This hasn't happened in probably almost 2 years.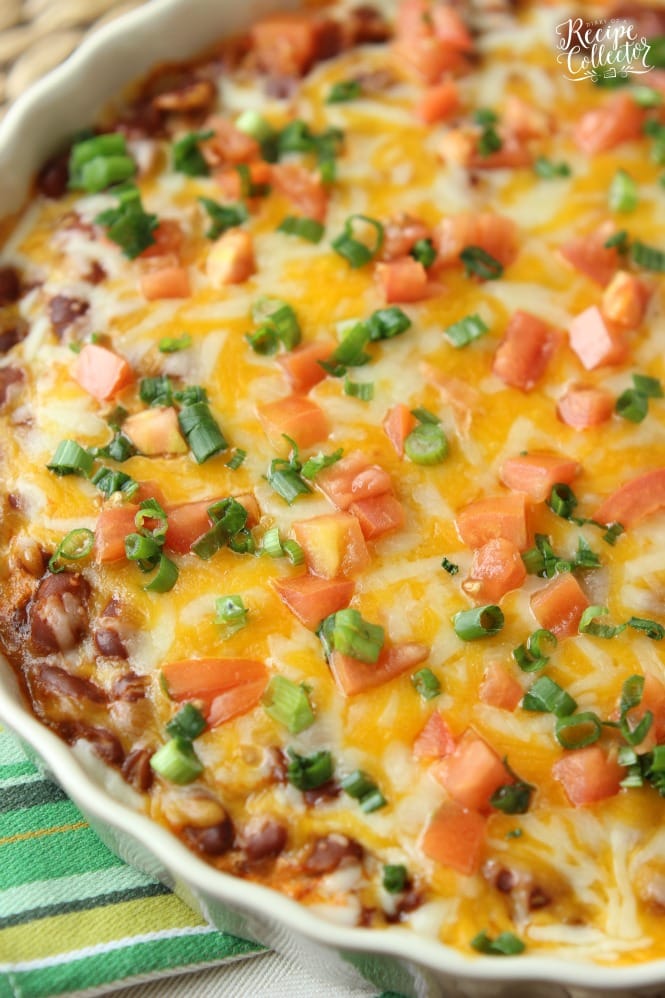 We've always had good nappers around here, but my older two have outgrown their naps over the last few years. Then that resulted in it being a little harder to get Macy (#3) to go to sleep. Now her nap is hit or miss. So the sheer fact that they all slept at the same time on a Sunday afternoon was quite blissful! Does that sound mean? I love my kiddos and all, but I love peace and quiet every now and then too!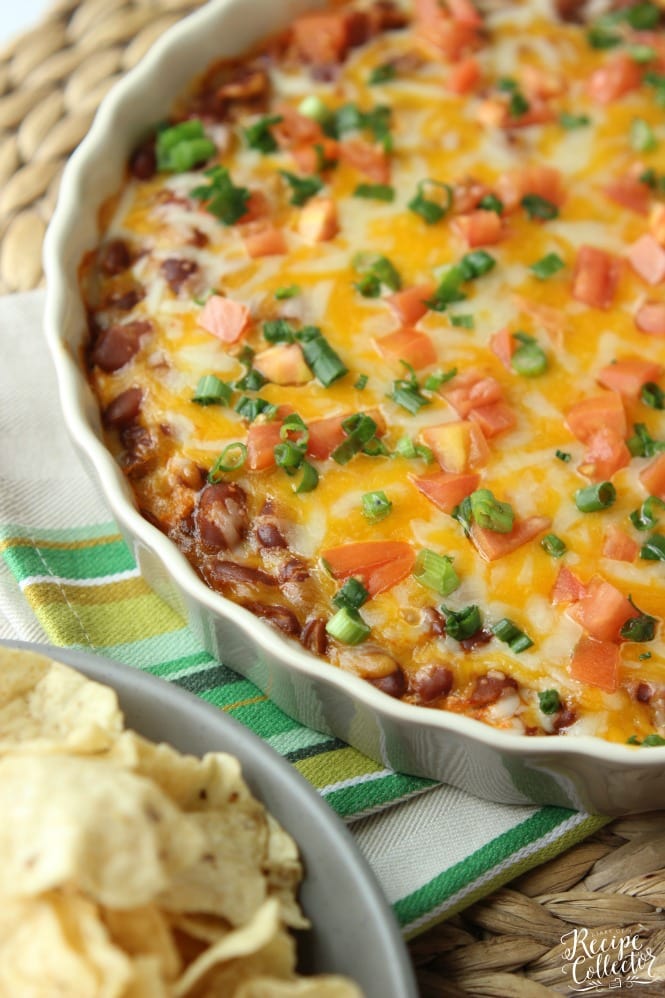 I really tried to soak in this lazy weekend because the next 2 months are full of crazy weekends. I have a love-hate relationship with those. I'm excited for our plans, but when I have too many, I get a little tired. We have more cheer competitions, Mardi Gras festivities, three birthdays, and all the usual stuff. I'm tired just thinking about it!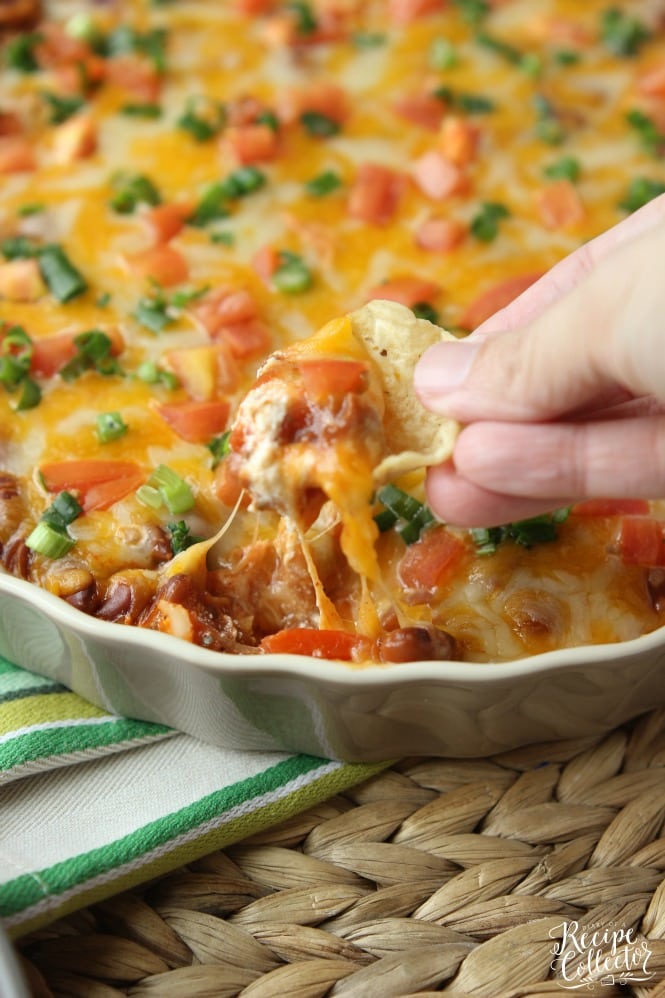 But I'm never tired of this Hot Bean & Cheese Dip! My family always requests this dip too! I love making it because it is just so darn easy and basically it's pure comfort food. I don't know about you, but when I get a food craving, it usually involves chips and dip.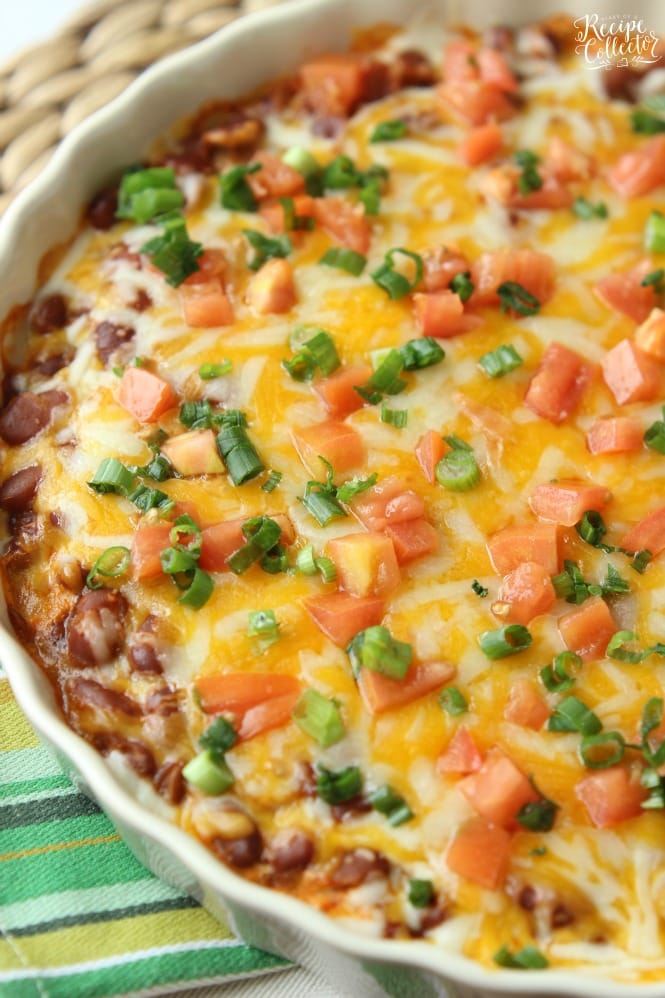 This is a great dip to have in your recipe box anytime of year too! I do plan on making it on Superbowl Sunday. I'm not really into football. For me, it's just a good excuse to enjoy my favorite snacks! Hope you enjoy it!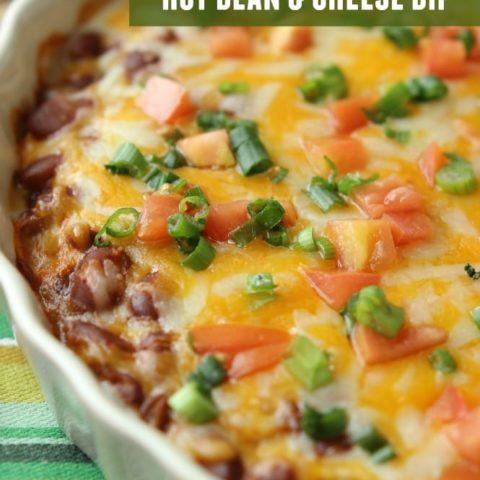 Hot Bean & Cheese Dip
Hot Bean & Cheese Dip - A quick oven-baked dip made with cream cheese, chili beans, salsa, and melty cheese!
Ingredients
1 8 oz. block cream cheese, slightly softened
1/2 cup salsa (I used mild, but use a spicier one if you prefer)
1 16 oz. can chili beans
1 1/2 cups shredded Colby Jack cheese
2 green onions, chopped
1 tomato, chopped
tortilla chips for serving
Instructions
Preheat oven to 350 degrees.
In an oven safe dish, spread cream cheese into a thin layer to the edges of dish.
Spread salsa over cream cheese.
After opening chili beans, pour off some of the liquid on the top (about 1 to 2 tbsp). You want to keep most of the sauce in there though.
Bake for 15 to 20 minutes or until the edges are hot and bubbly.
Remove from oven and sprinkle with cheese, green onions, and tomatoes.
Serve warm with tortilla chips.
Other dips you might enjoy:
Skinny Chicken Taquito Dip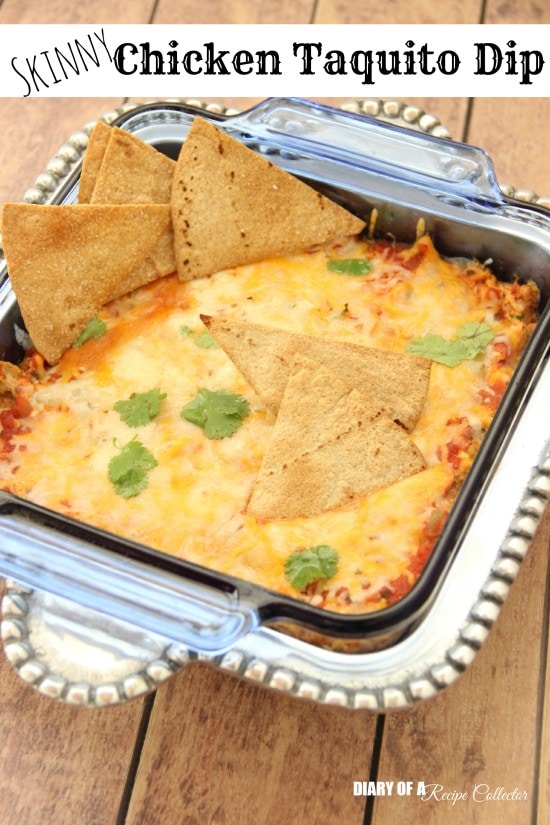 Baked Corn & Sausage Dip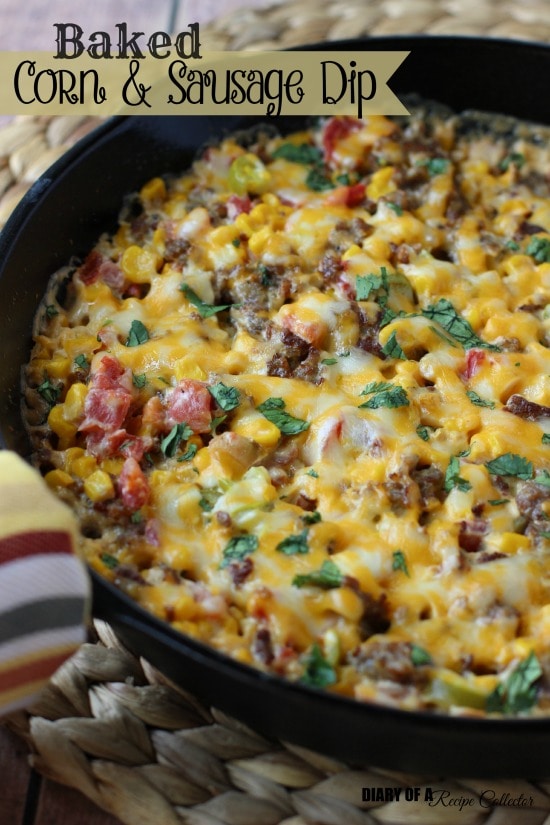 King Ranch Chicken Dip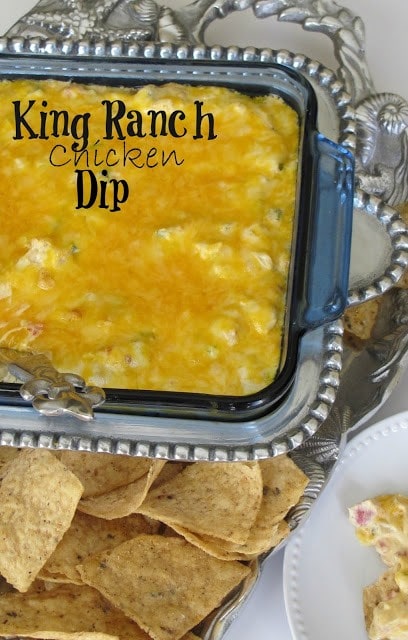 Corn Dip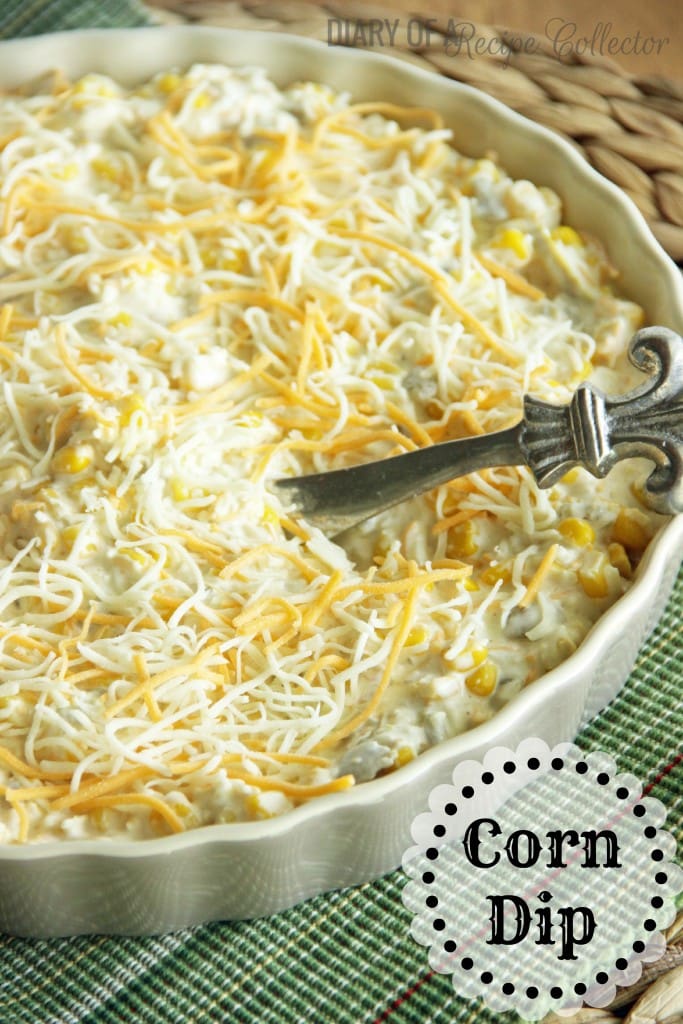 French Onion Dip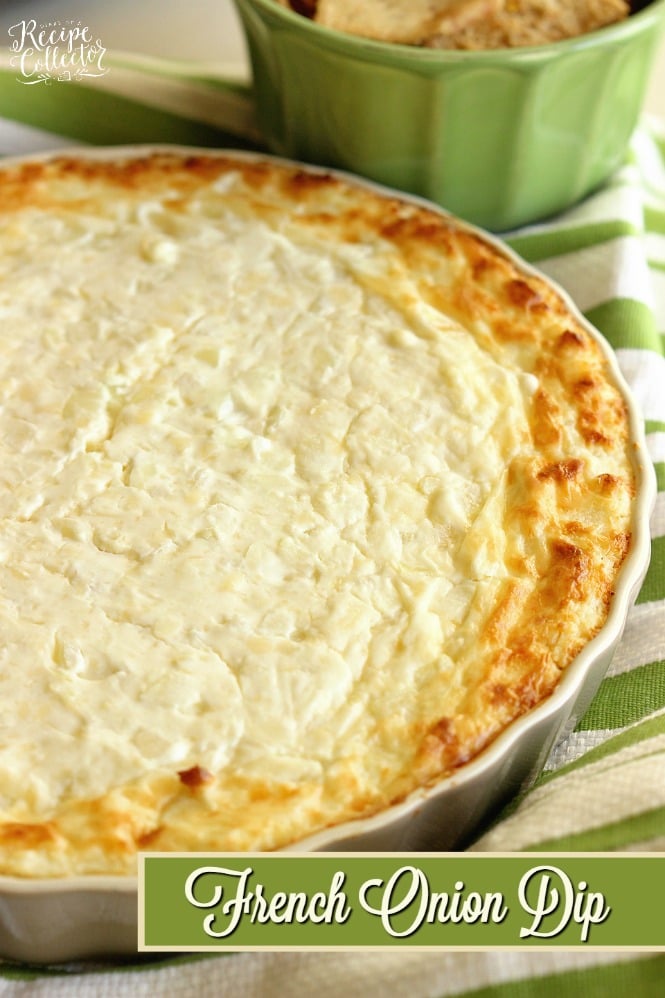 You can find more Appetizer RECIPES HERE.
You can find ALL RECIPES HERE.
For more ideas, follow me on FACEBOOK, PINTEREST, INSTAGRAM, TWITTER, AND PERISCOPE.
Get FREE recipes delivered to you by email: SIGN UP HERE!