Baked Corn & Sausage Dip is an easy and hearty dip filled with breakfast sausage, corn, Rotel, and cream cheese.  It's perfect for snacking no matter the occasion!

Howdy folks!  So it has been birthday bonanza around here lately.
On Friday, this little guy turned the big ONE!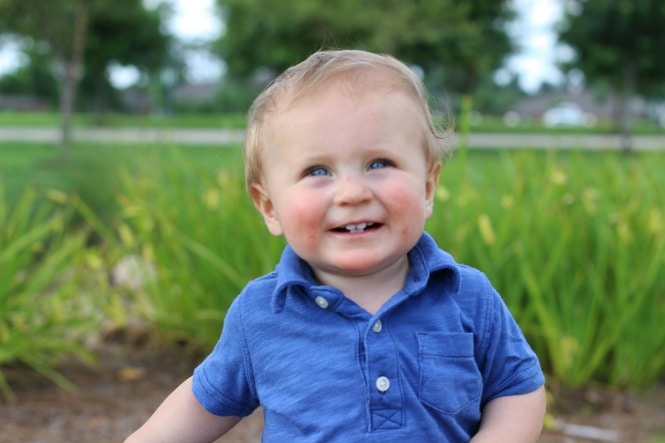 It just can't get much sweeter than this age right here!  I love me a one year old so much.  They are starting to discover so much and really understand simple directions.  He can wave "bye-bye" and say it too.  He also walks around the house saying "Momma" all day long, and when he finds me, he gives my legs a big hug.  I call him my little "bright light."  He's a very content kid, and he ALWAYS has someone to watch and keep him entertained.
And today this big guy turns the big SEVEN!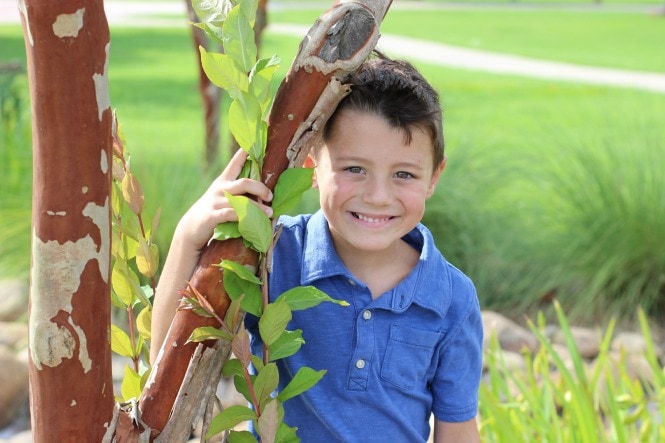 He is another sweet one.  He's definitely his daddy made over!  Gentle and sweet (except with his sisters 🙂  He remembers everything and is just about as playful as little boys come!  I hope he always wants to come sit with me and let me hold him!  He can also tell you anything you want to know about any superhero out there.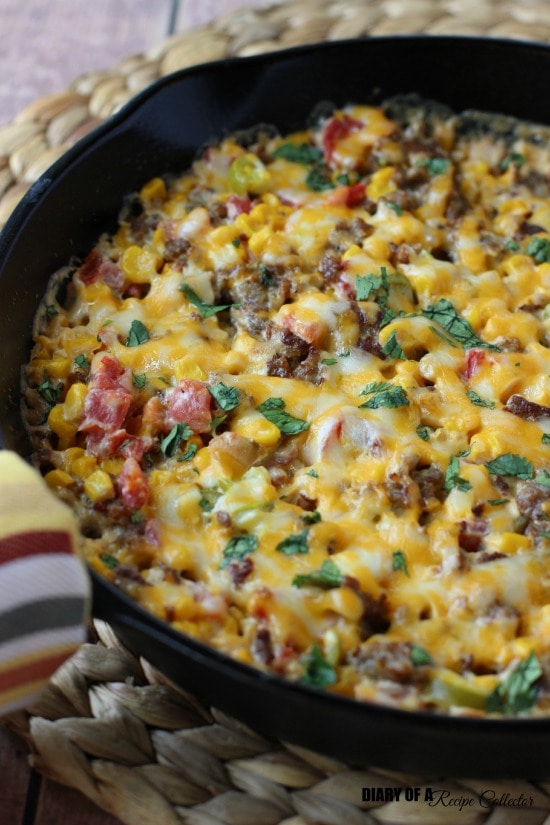 So speaking of my loves, let me tell you about my family's favorite food love…CORN!  We love corn in just about anything!  And this dip right here was no exception.  I brought it over to my sisters house for some afternoon swimming, and we loved it!
There is just something about swimming that makes me crave chips and dip.  I especially crave dips like this one!!  Oh my goodness!  I made a big batch of it and thought it would probably be too much…but not with my family.  We scarfed that thing down in a hurry!  I can so see myself making this again and again in the future.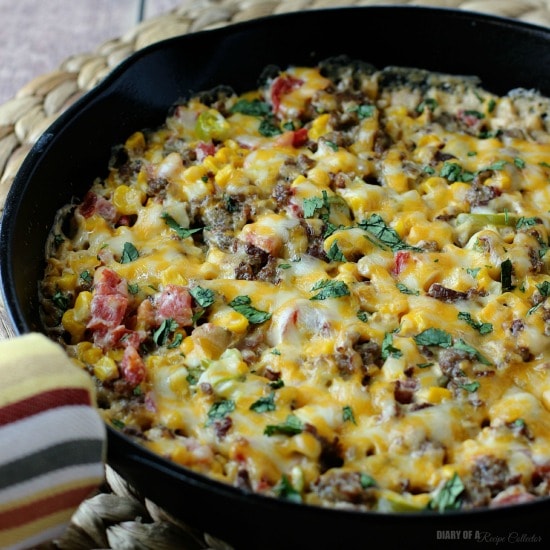 It's made from all the good things like breakfast sausage, cream cheese, Rotel… Shall I go on?  Just those ingredients alone make anything good! The first time I made it, I baked it in a large casserole dish to serve everyone at a family gathering.  Since then, I've been making a smaller recipe in my cast iron skillet when we want a little snack at home.  No matter what, it hits the spot!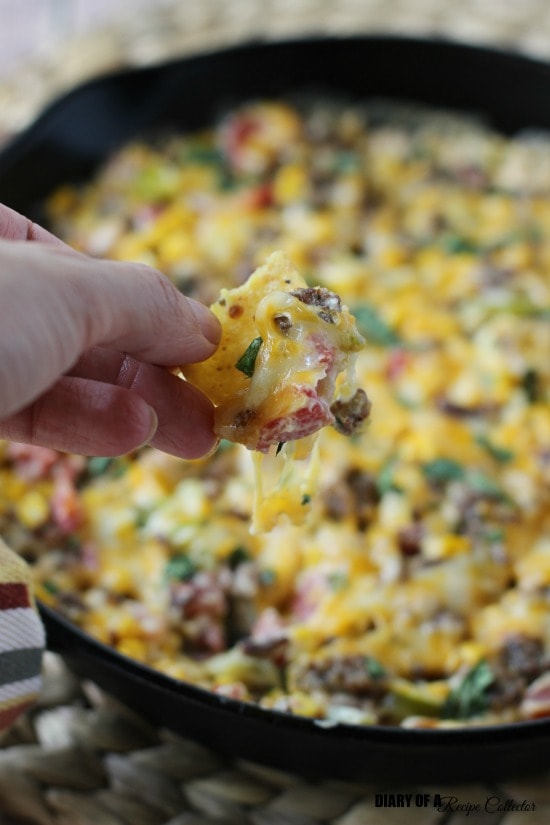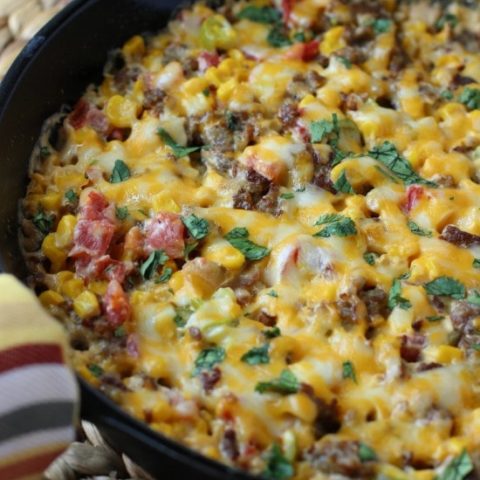 Baked Corn & Sausage Dip
Cook Time: 35 minutes

Total Time: 35 minutes
Ingredients
1 1b. breakfast sausage
1 8 oz. block cream cheese
1 10 oz. can Rotel ( I used Mild)
2 14 oz. cans corn, drained
8 jarred jalapeno slices, chopped
1 cup shredded cheese
Fresh chopped cilantro (optional)
Fritos Scoops
Instructions
Brown sausage. Drain grease.
Stir in cream cheese and melt over medium-low heat.
Stir in Rotel, corn, and jalapenos.
Pour in a large casserole dish and bake at 350 degrees for 20 minutes.
Remove from oven and top with shredded cheese and cilantro.
Notes
*Note-This recipe can be halved and cooked in a 10 inch cast iron skillet.
Recommended Products
As an Amazon Associate and member of other affiliate programs, I earn from qualifying purchases. This helps us keep our blog running efficiently and allows us to create more recipes for you.
Looking for other great snacks?
Corn Dip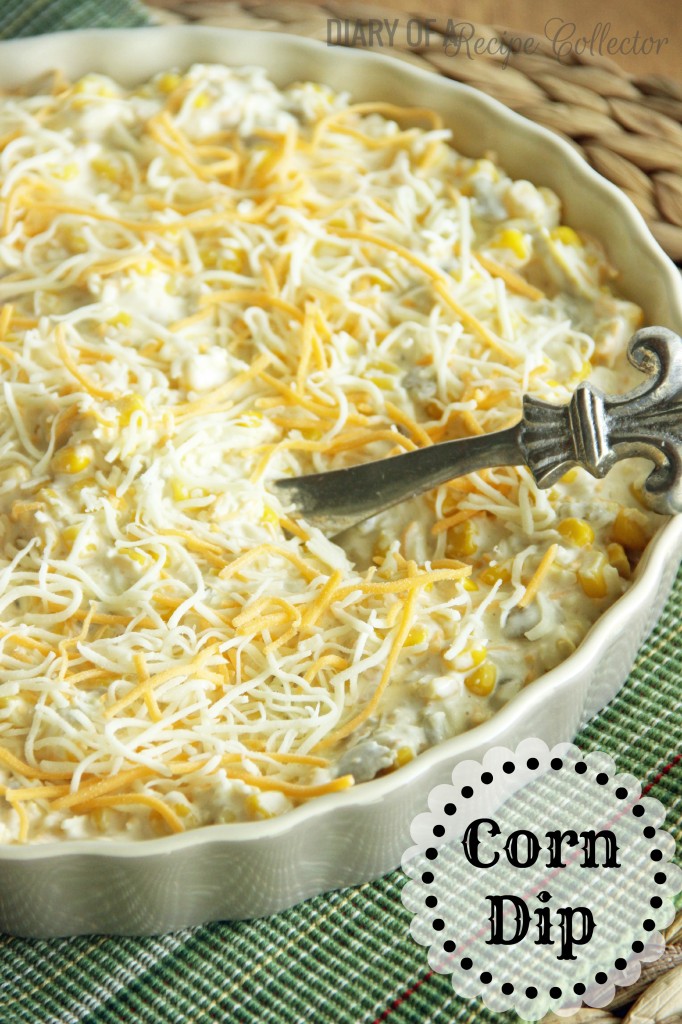 Skinny Chicken Taquito Dip