Easy 15 Minute Basil Pesto Shrimp Pasta – A quick and easy shrimp dinner recipe idea!
One of my favorite dinners to make is a nice shrimp pasta with a salad, bread, and some wine. This Easy 15 Minute Basil Pesto Shrimp Pasta is a great addition to my favorite recipes. My other favorites are Lemon Shrimp Linguine and Shrimp Scampi.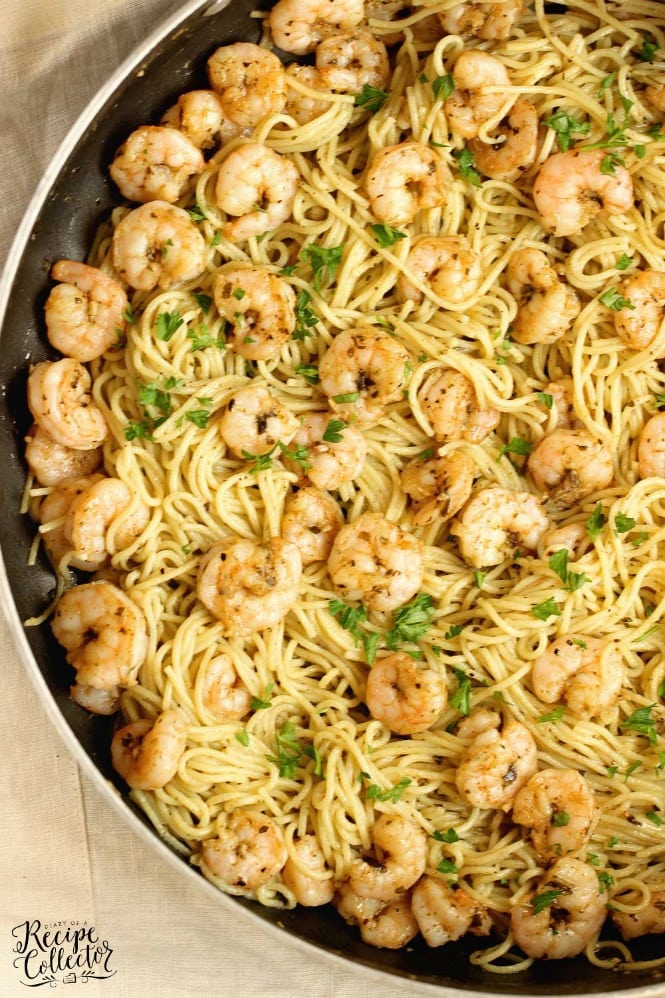 Most Friday nights, we do like to go out to eat somewhere because I just don't feel like cooking and cleaning the kitchen. We all have those nights, right? But sometimes, staying home in my cozy clothes and making a pasta like this one sounds even better than going out!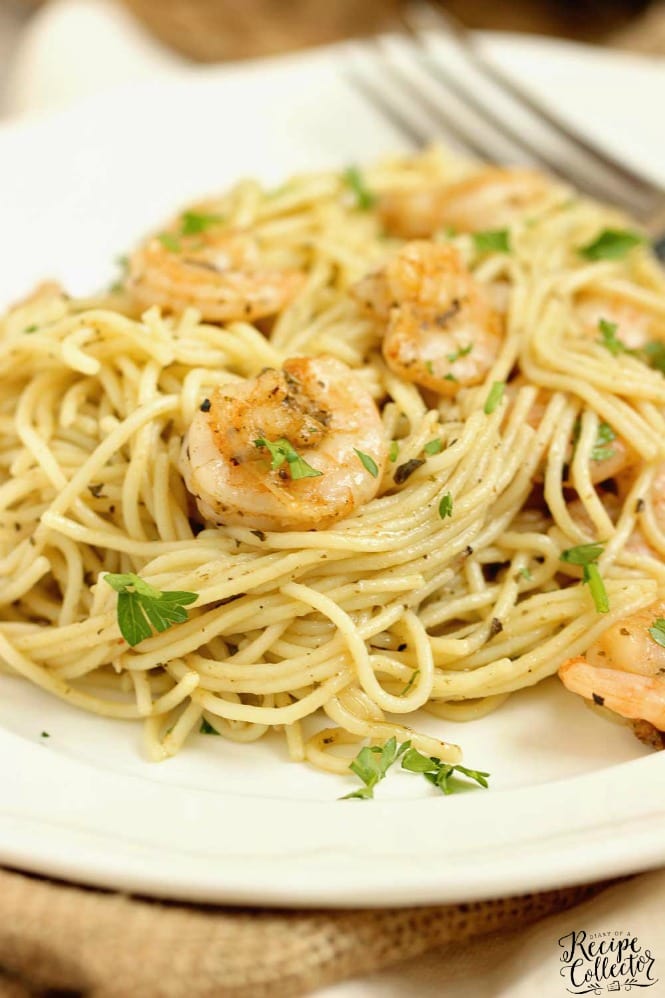 What makes this Easy 15 Minute Basil Pesto Shrimp Pasta recipe so easy?
I use already prepared basil pesto. Use your favorite kind. I am allergic to peanuts, so I have to be careful of some pestos. I like to use this Classico brand.
This recipe only requires a few ingredients, which always makes a recipe appealing.
This Basil Pesto Loaf would be amazing with this pasta!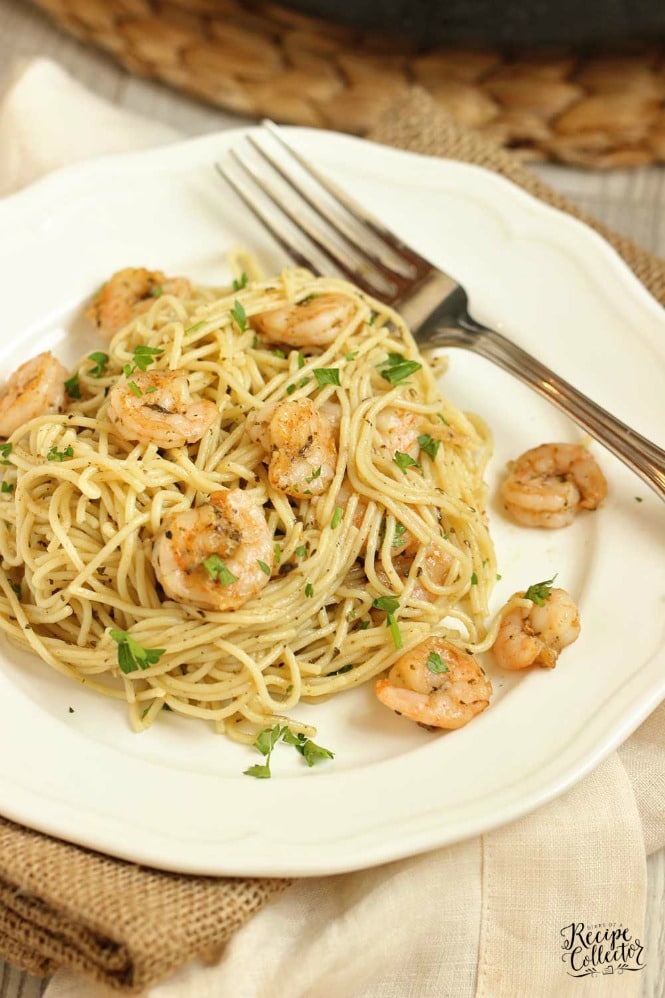 Ingredients needed for this pasta recipe:
Shrimp (Peeled and Deveined)
basil pesto
seasoning (creole)
angel hair pasta
olive oil
black pepper
lemon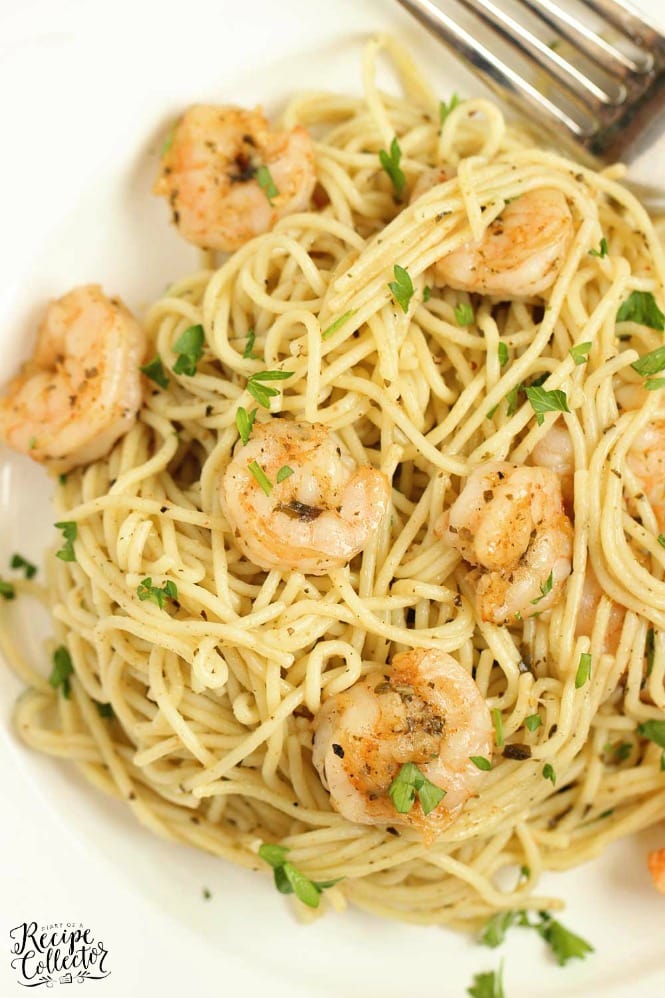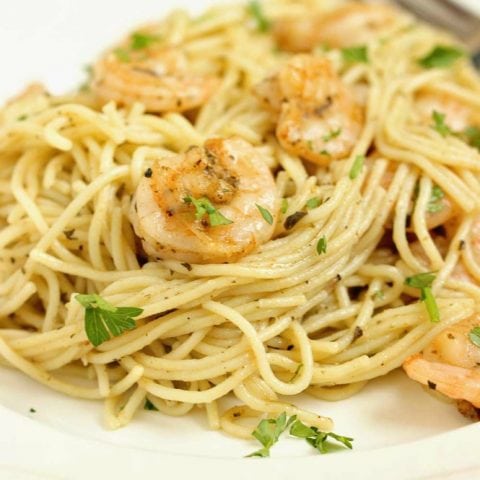 Easy 15 Minute Basil Pesto Shrimp Pasta
Easy 15 Minute Basil Pesto Shrimp Pasta - A quick and easy shrimp dinner recipe idea!
Ingredients
1 lb medium shrimp, peeled and deveined
3 tbsp basil pesto
1 tsp creole
9 oz angel hair pasta
2 tsp olive oil
fresh black pepper
juice of 1/4 lemon
parsley
Instructions
Season shrimp with creole seasoning. Stir in basil pesto and set aside.
Boil angel hair in large pot of salted water until al dente.
Just before pasta is ready, add 1 tsp olive oil to a large saute pan. Add shrimp and saute for about 5 minutes.
Add drained pasta and stir well to combine with shrimp.
Season with black pepper and juice of lemon wedge. You can also drizzle with about another tsp of olive oil and garnish with fresh parsley.
Recommended Products
As an Amazon Associate and member of other affiliate programs, I earn from qualifying purchases. This helps us keep our blog running efficiently and allows us to create more recipes for you.
Other recipes to try with this one:
Recipes to try that are similar to this one: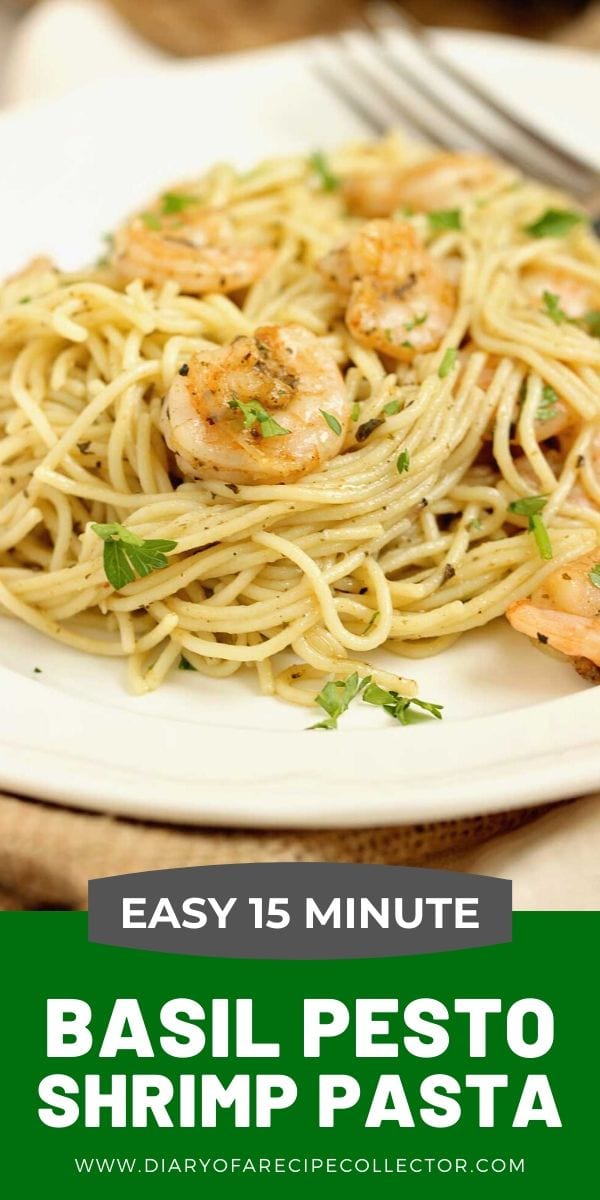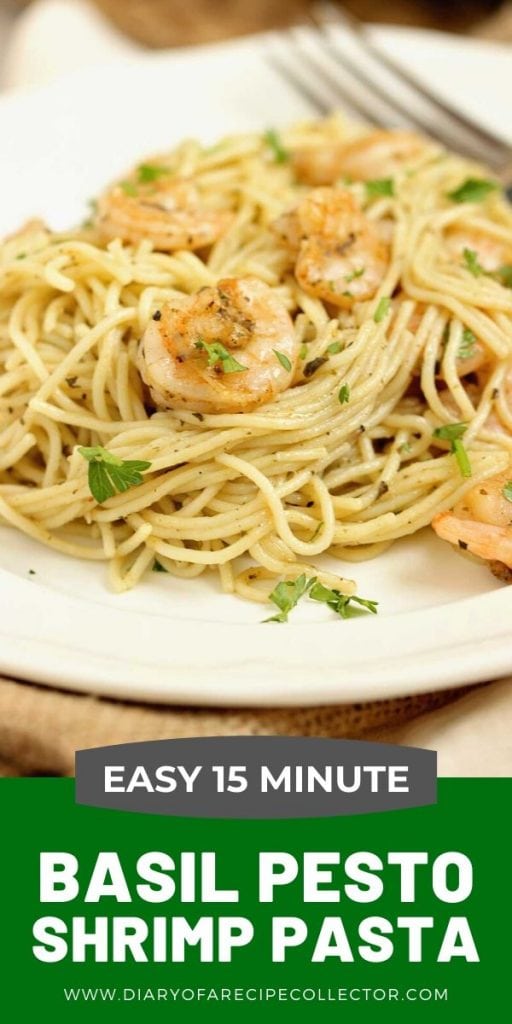 You can find more MAIN DISH RECIPES HERE.
You can find ALL RECIPES HERE.
For more ideas, follow me on FACEBOOK, PINTEREST, INSTAGRAM, AND TWITTER.
Get FREE recipes delivered to you by email: SIGN UP HERE!