Basil Pesto Loaf – An EASY french bread side dish recipe packed with great flavor!  It's a must make for your next pasta night!
I always love sharing easy recipes with you guys.  This Basil Pesto Loaf is no exception!  I always have a little leftover basil pesto in the fridge after I make Basil Pesto Chicken Alfredo.  This is a great way to use up the rest of it.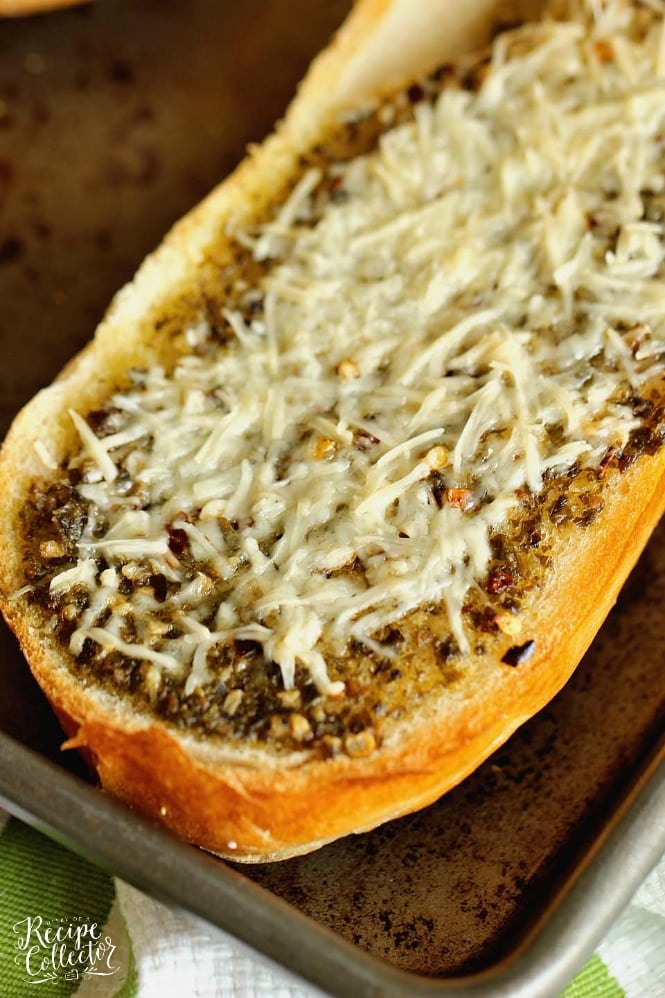 And since I'm all about bread, this is a perfect recipe for me!  My favorite thing about this recipe is that it tastes like the bread and herb dip you get in a restaurant.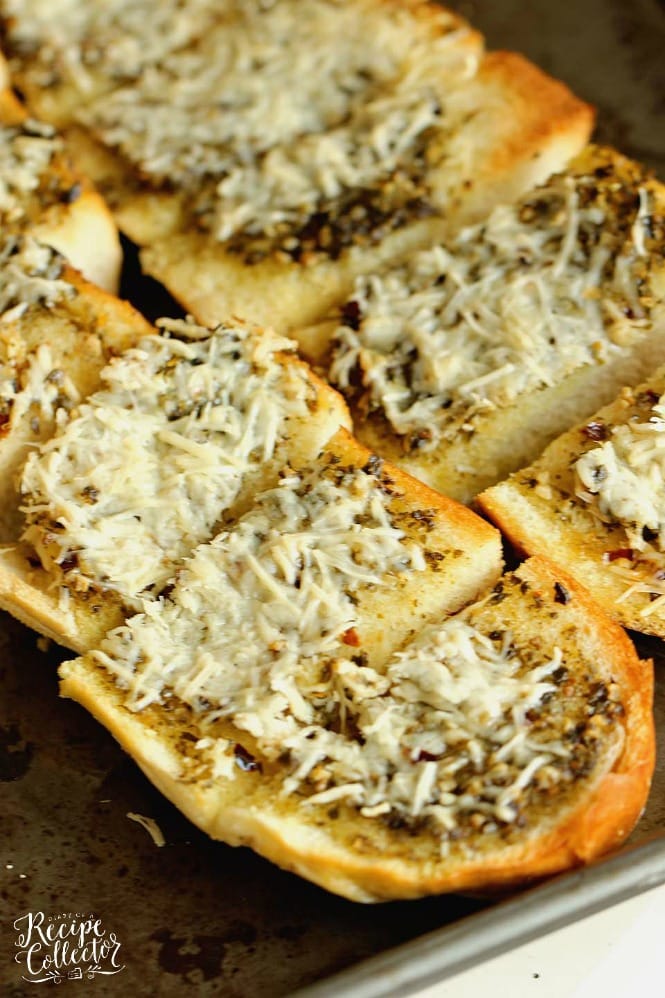 Tips for making a Basil Pesto Loaf:
Buy a plain french bread loaf from your grocery store's bakery section.
Use a pre-shredded parmesan cheese, but not the stuff in the green can.
Don't have crushed red pepper flakes?  Get them!  We put them in several recipes like these Mini Meatloaf Pepper Rings and Pizza Sloppy Joes.  They are a great addition to your spices!
Basil Pesto Loaf
Ingredients
1 loaf of french bread
4 tbsp butter, softened
3 to 4 tbsp basil pesto
¼ tsp crushed red pepper flakes
¾ cup shredded parmesan cheese
Instructions
Preheat oven to 400 degrees.
Slice bread in half length-wise.
Spread each slide with softened butter.
Spread each side with pesto.
Sprinkle with red pepper flakes and parmesan.
Bake for 10 minutes. Turn on broiler to high and cook for 1-2 more minutes. Watch carefully under broiler so that the cheese doesn't burn.
Other recipes you may like:
Basil Pesto Chicken Alfredo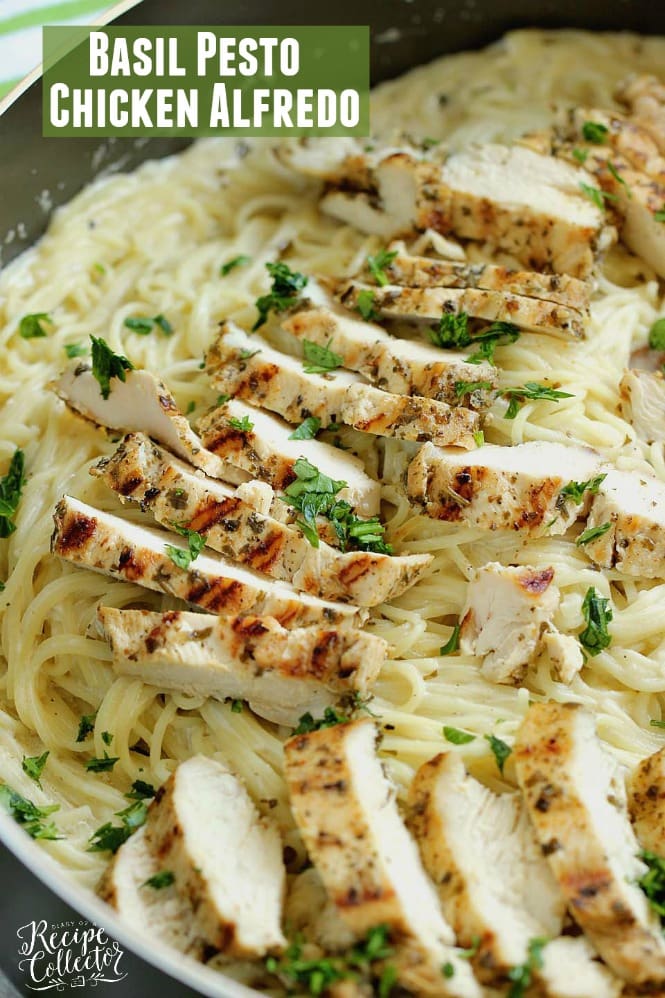 Basil Pesto Orzo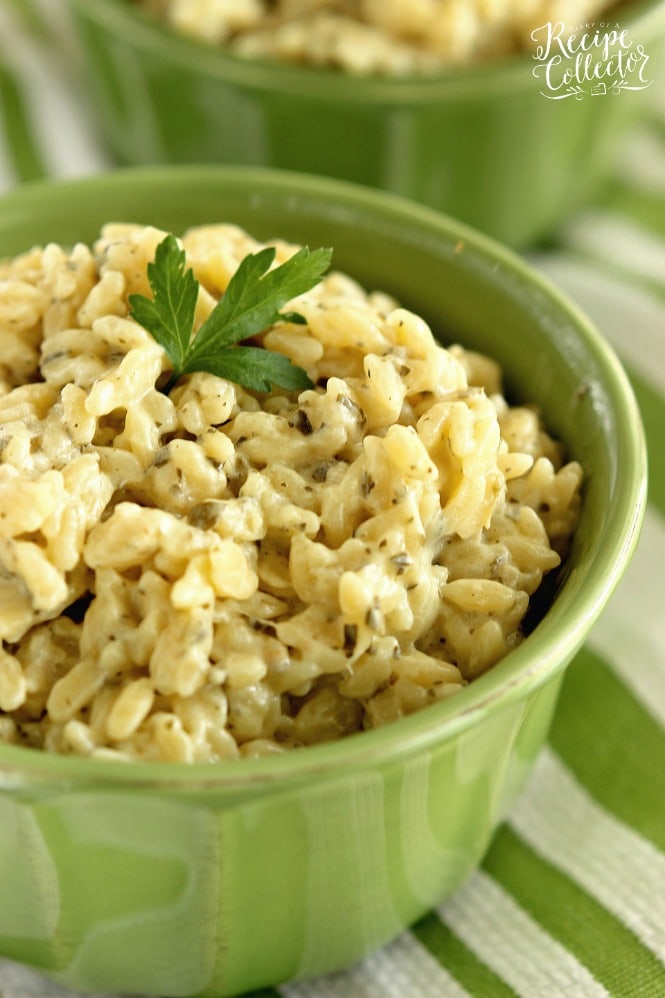 Creamy Tomato Basil Soup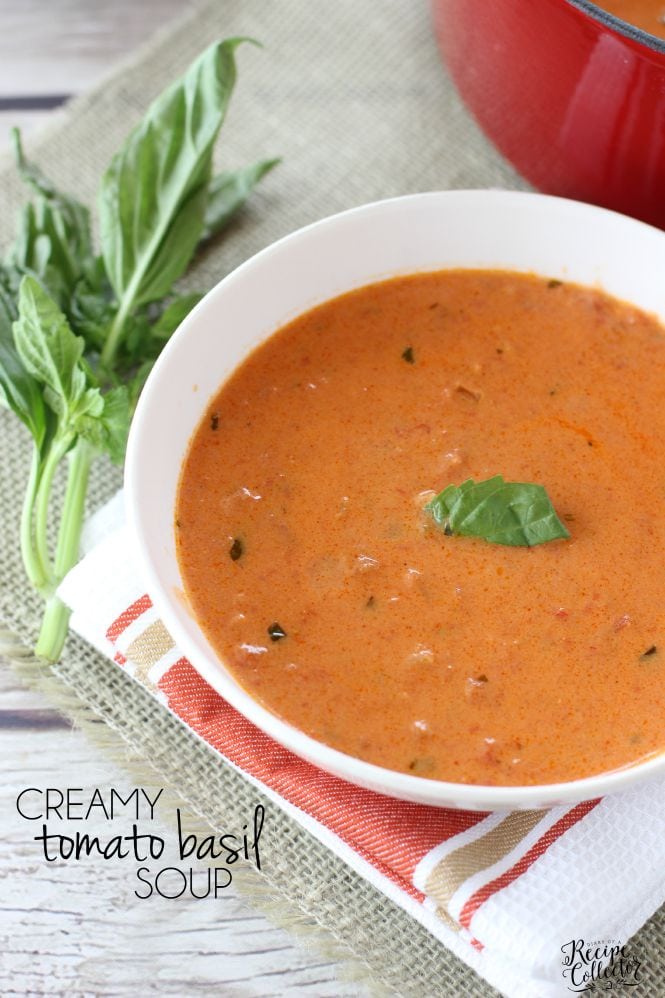 You can find more SIDE DISH RECIPES HERE.
You can find ALL RECIPES HERE.
For more ideas, follow me on FACEBOOK, PINTEREST, INSTAGRAM, AND TWITTER.
Get FREE recipes delivered to you by email:  SIGN UP HERE!