Creamy Shrimp & Corn Soup – A creamy Cajun-flavored soup filled with shrimp, corn, and potatoes and ready in about 30 minutes.  It's a great soup for company too!
Today is a big day around here for two reasons.  Not only is it Mardi Gras, but it is also my oldest child's 9th birthday.  She is 9 on the 9th…her "big birthday."  She started her day off already with our traditional birthday breakfast in bed.  It's one of my favorite traditions we have around here.  They look so forward to it and put in their requests the night before their big day.
It's also a great day to have a birthday because there is no school today due to the Mardi Gras holiday.  We've been busy going to parades and celebrating, but it all comes to an end tomorrow with the start of Lent.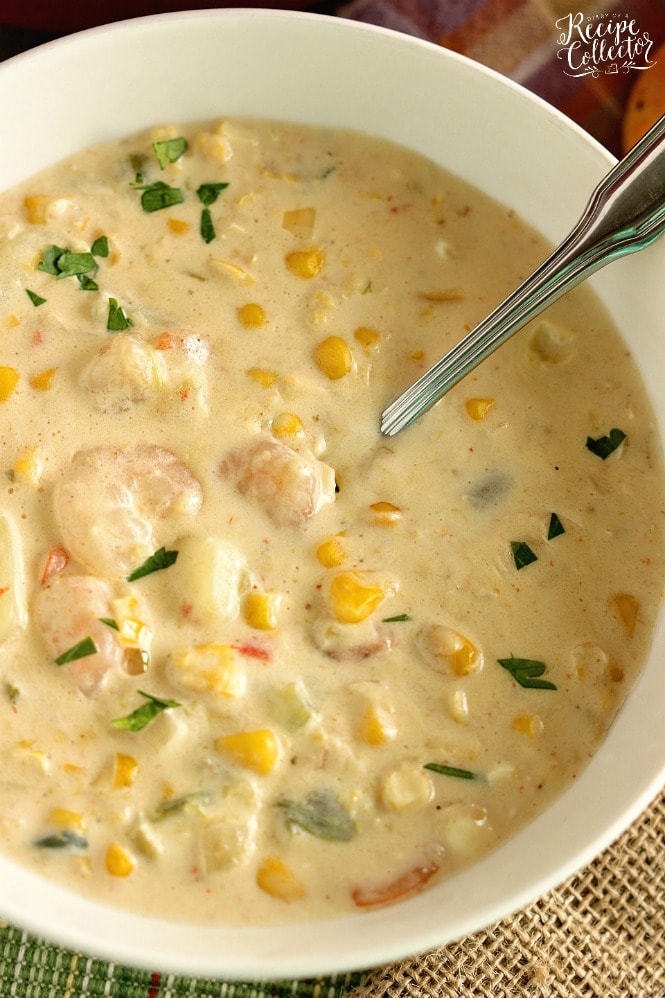 I always look forward to Lent because as I've gotten older, it means so much more to me.  It really is a time of spiritual renewal and growth for me.  And if you read my post last week, I am all to aware of how God is really working in our life lately.  I'm still settling into this new role as mom, blogger, and now back to full-time teacher.  My motto has been to just "take it one day at a time."  It's all I can do at this point.  And my husband has really stepped up.  He's unloading the dishwasher in the morning, picking up little ones from daycare, and all kinds of other stuff that I did simply because I stayed home while he worked.  To say it's been a big change around here is a serious understatement.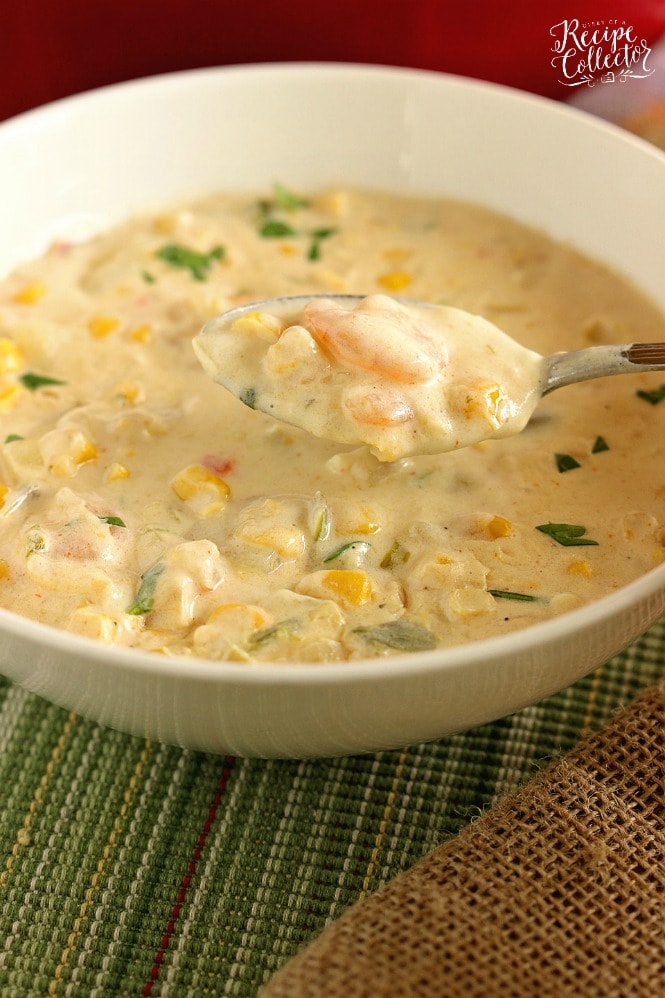 So with the start of Lent comes signs that Spring is on her way.  And even though our winter has been fairly mild down here, I am ready for it!  And with Spring comes the season for seafood.  Shrimp dishes make a heavy appearance around our homes this time of year and into summer.  And if you've followed my blog for anytime at all, you know I heart shrimp.  Just check out the shrimp recipes here.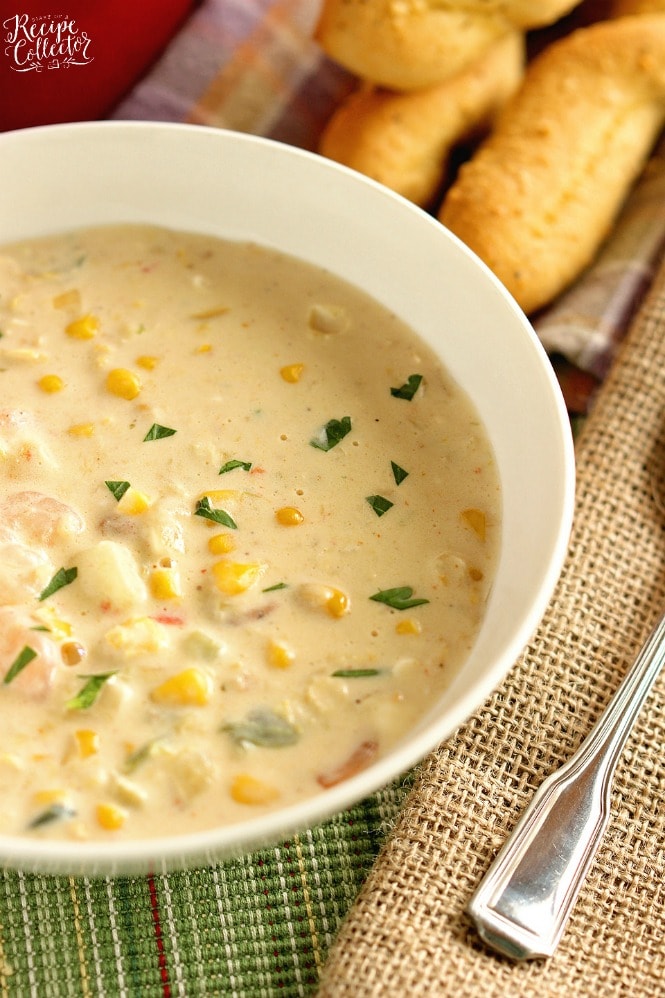 Now this Creamy Shrimp and Corn Soup is a re-make of my old recipe back when my blog was brand new.  I cut back on the calories from the original.  Now it is still by no means, diet food, but it is less calories and still all the same great flavor.  You could even cut back a little more by using a low-fat milk instead of using half and half.  I also cut out the cream of potato soup and opted to just put potatoes in the soup with a can of cream-style corn for a thicker consistency.  Overall, we loved it!  This would be a perfect dish for company.
Creamy Shrimp & Corn Soup
Author:
Ingredients
1 1/2 cups onions, bell peppers, celery (I used a frozen Seasoned Blend mix)
4 tbsp butter
1 tbsp olive oil
1 large red potato, peeled and chopped into 1 in. cubes
1 1/2 tsp creole seasoning (divided)
1 lb. medium shrimp (70/90 ct.)
1 14.5 oz. can whole kernel corn, drained
1 14.5 oz. can cream-style corn
4 oz. cream cheese, cubed
2 cups half and half
Optional: Chopped fresh parsley
Instructions
Heat butter and olive oil in a large pot.
Saute onions, bell peppers, celery, and potato for 10 minutes. Season with 3/4 tsp creole seasoning.
Season shrimp with remaining creole seasoning and add to veggies. Cook 4 to 5 minutes over medium to medium-high heat.
Add cans of corn, cream cheese, and half and half. Bring to a simmer and stir to melt cream cheese. Cook over low until cream cheese is melted.
Serve with fresh parsley, if desired.
*Goes great with bread and a salad.
Notes
*You could also use a low-fat milk in place of half and half.
 Other recipes you might like:
Shrimp and Corn Soup (A tomato-based version)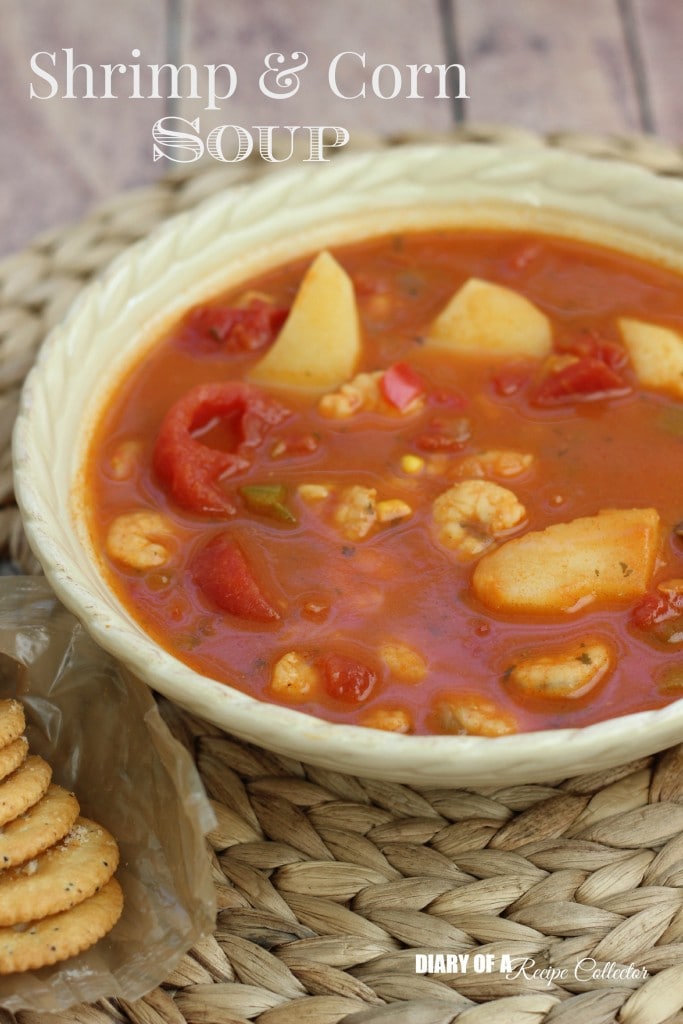 Cajun Boiled Shrimp Stuffed Potatoes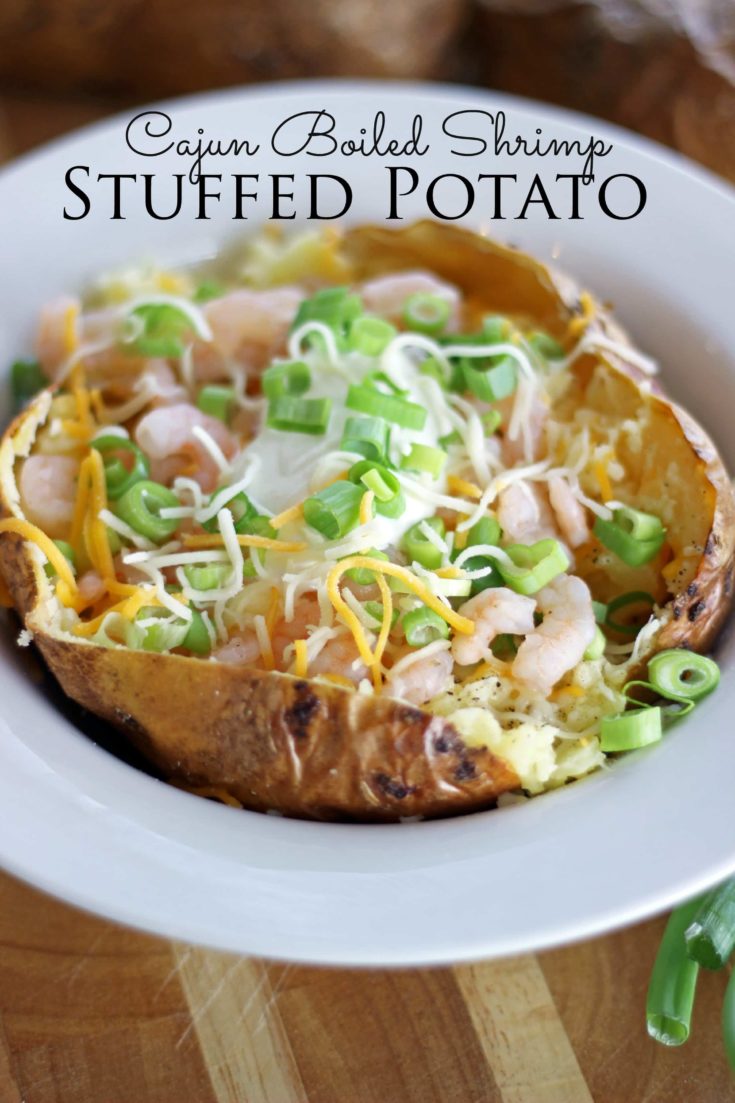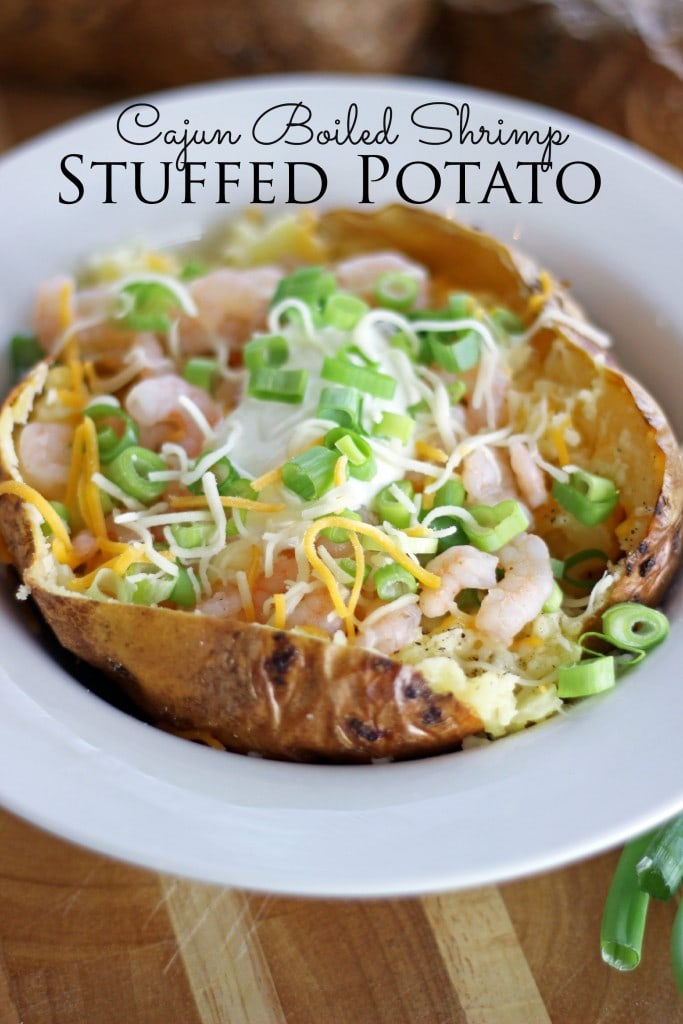 Cajun Boiled Shrimp Pasta Salad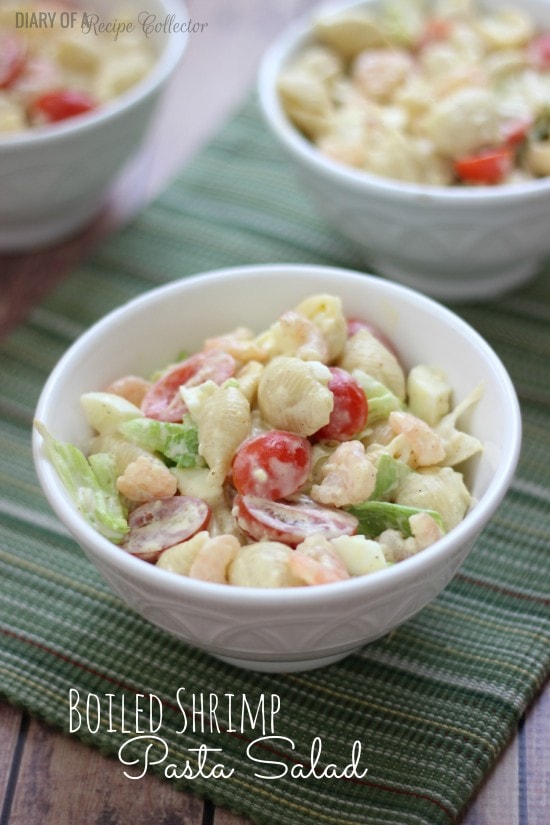 Shrimp Etoufee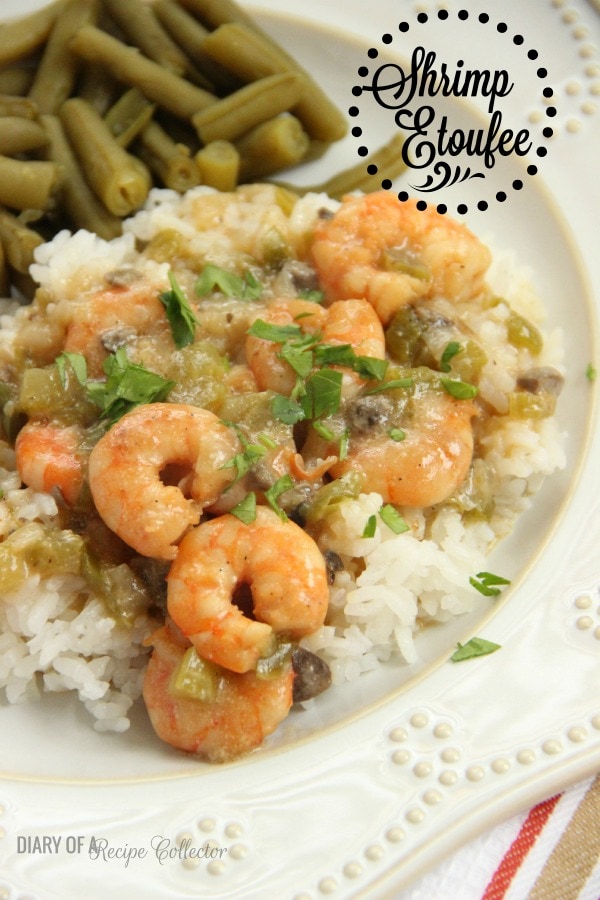 You can find more MAIN DISH RECIPES HERE.
You can find ALL RECIPES HERE.
For more ideas, follow me on FACEBOOK, PINTEREST, INSTAGRAM, AND TWITTER.
Get FREE recipes delivered to you by email:  SIGN UP HERE!