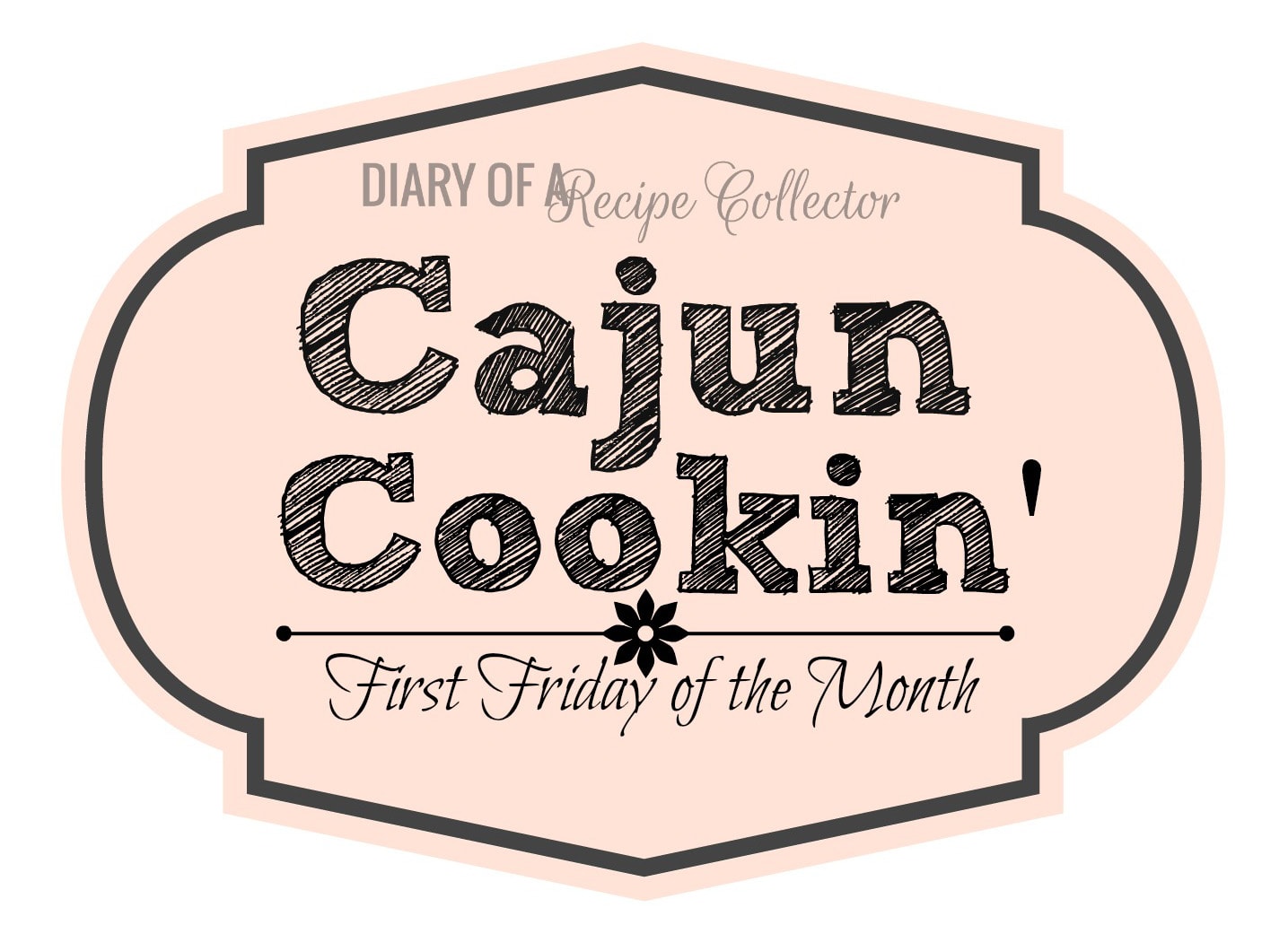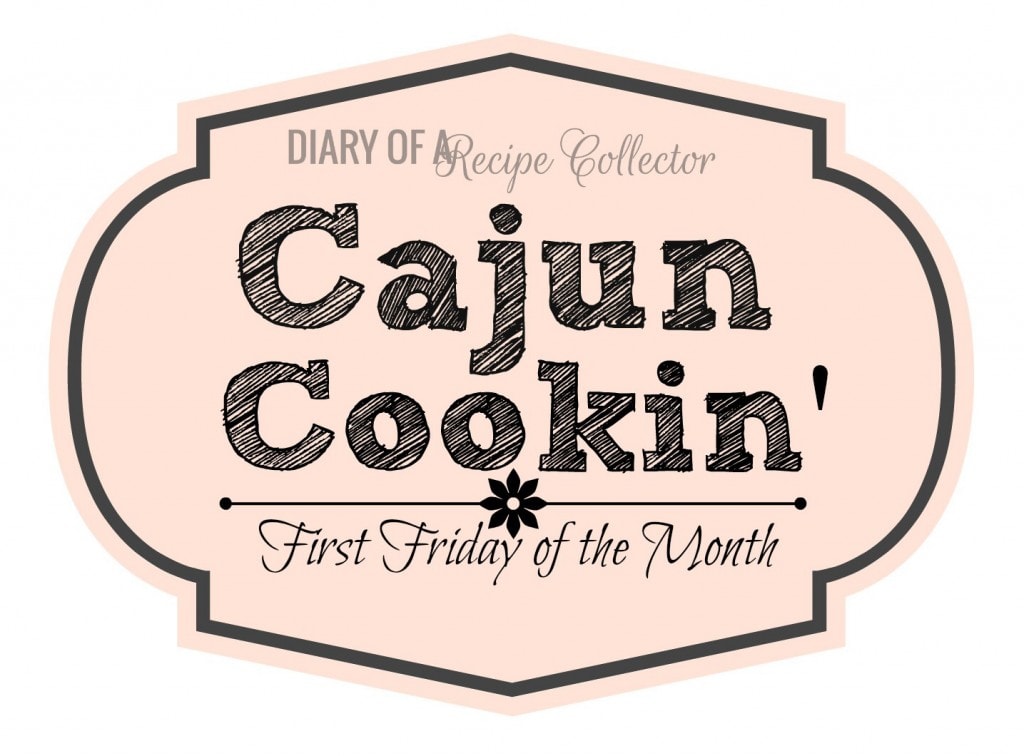 It's time for another Cajun Cookin' post, and this month I'm sharing a favorite of mine.  This Boiled Shrimp Pasta Salad is such a great side dish.  It takes your ordinary pasta salad and kicks it up a notch with a Cajun twist!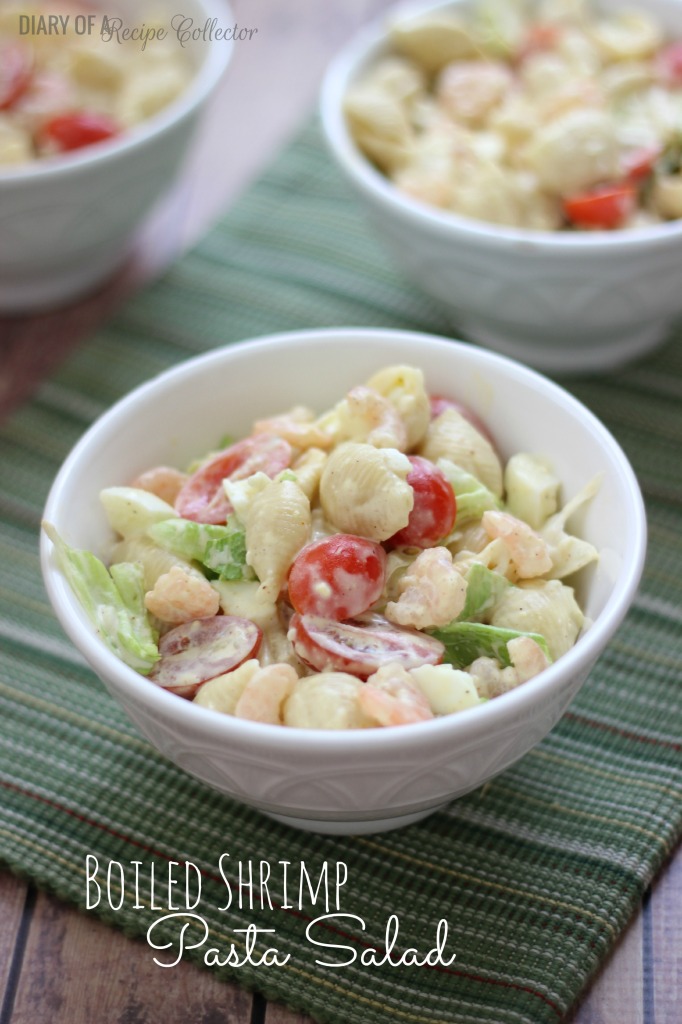 I could seriously eat my weight in this stuff.  It is just a perfect side dish.  My godmother made it a long time ago, and I fell in love with the recipe.  It is so worth the extra step of boiling the shrimp.
Now I have to be careful after these little shrimp are boiled.  No not because they are hot or anything…but because I might have little tiny-hand bandits come and eat all the shrimp before I get to put them in the pasta salad!  They are true Louisianians, through and through, because they just adore anything boiled in Cajun seasonings!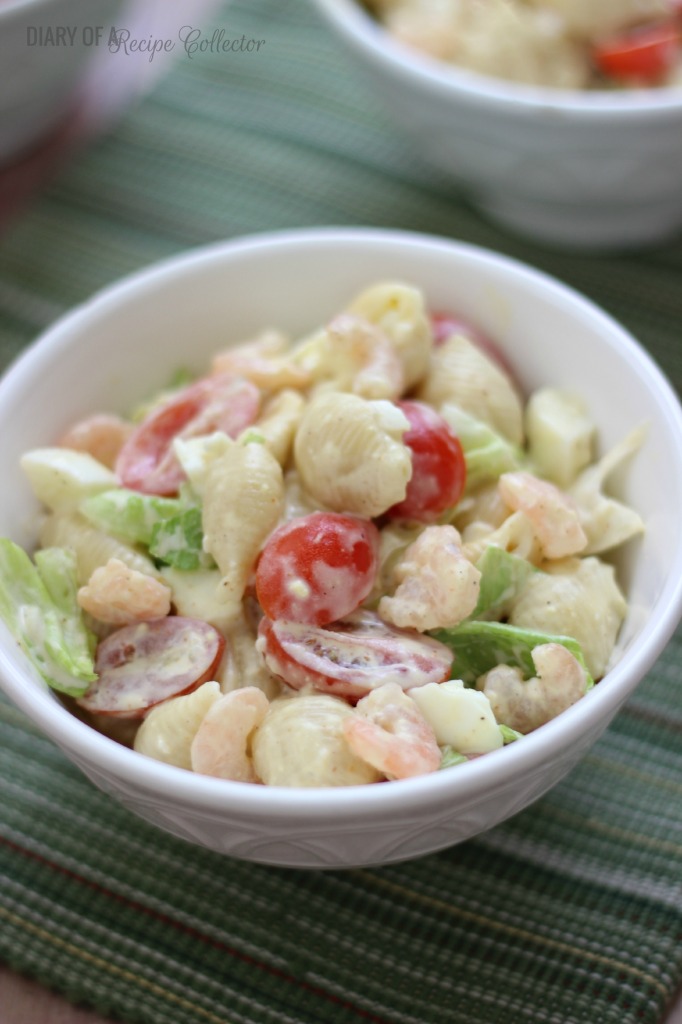 This recipe calls for crab and shrimp boil seasoning.  There are different kinds, but we prefer Zatarains, which to my happy surprise, you can find it on Amazon if your grocery store doesn't carry it!!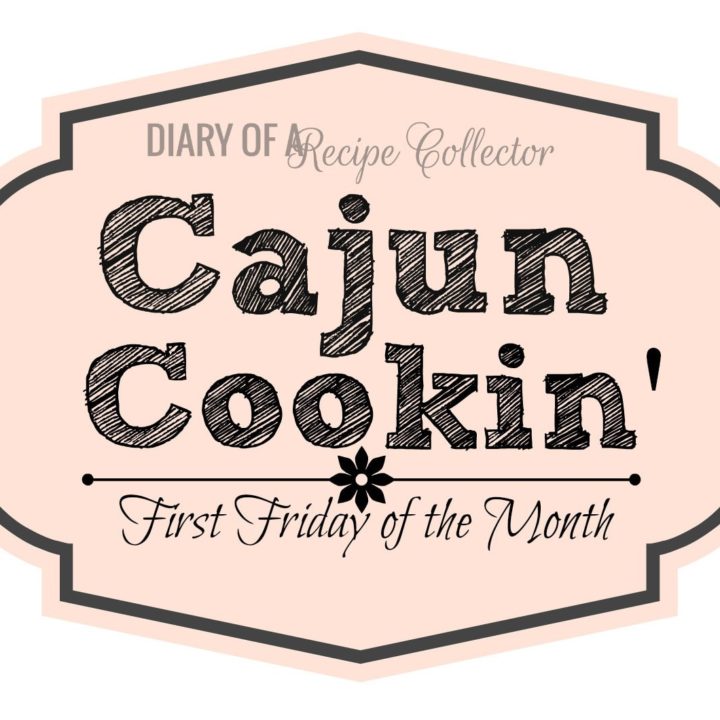 Boiled Shrimp Pasta Salad
Ingredients
6 cups water
3/4 tsp dry concentrated crab and shrimp boil*
1/2 tbsp liquid concentrated crab and shrimp boil*
1 lb. 150-250 count shrimp (I buy pre-peeled frozen or see note below)
1 lb. pasta shells, boiled
3 eggs, boiled
1 cup mayo
1 tbsp mustard
1 1/2 cups iceberg lettuce, torn
1 tomato chopped or 1 cup sliced grape tomatoes
Creole Seasoning or salt and pepper
Instructions
Add 6 cups of water to a saucepan. Add both dry and liquid crab and shrimp boil.
Bring to a boil.
Add shrimp and bring back to a boil for 1 minute.
Strain shrimp in colander.
Mash boiled eggs in a large mixing bowl.
Add mayo, mustard, 1/2 to 1 tsp. of creole seasoning and stir to combine with eggs.
Add pasta and shrimp and mix well.
Stir in lettuce and tomatoes and serve. Chill after serving.
Notes
*We used Zatarains brand.
***If you can't find 150 count pre-peeled shrimp, you can always buy larger shrimp, boil them, and then chop them up.
Other recipes you might enjoy:
Cajun Boiled Shrimp Stuffed Potatoes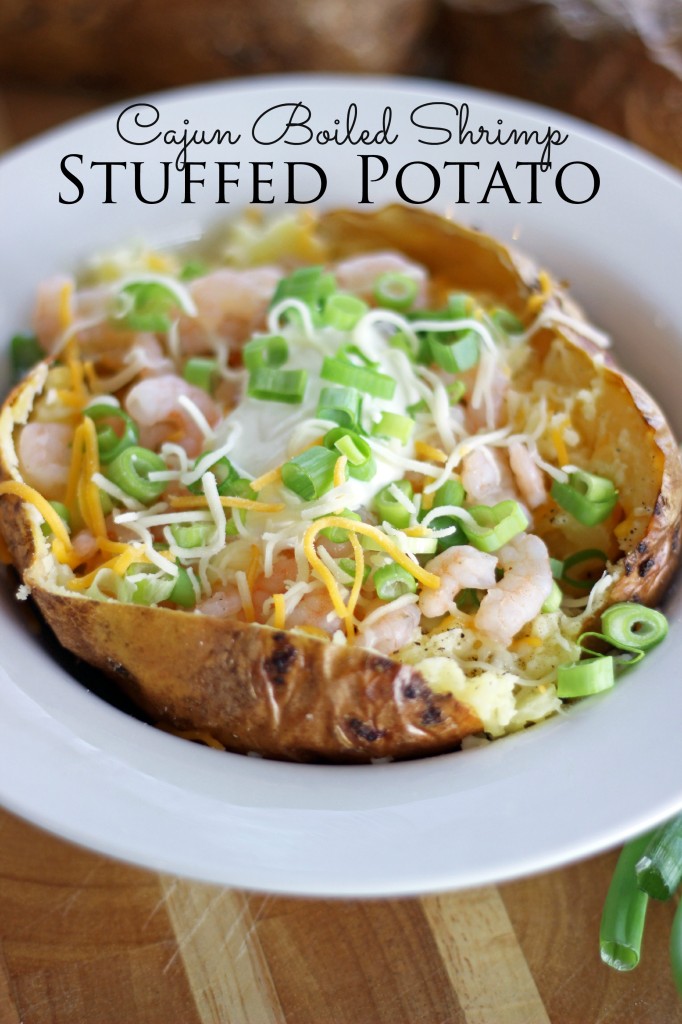 Shrimp and Corn Soup