Pizza Sloppy Joes – A delicious homemade sloppy joe with all the flavor of pizza! It's a quick and easy 30 minute dinner recipe perfect for busy families!
PIN IT HERE!
Pizza Sloppy Joes are a welcome dinner idea around here since we are back in full swing after our wonderful spring break, and the countdown to summer is officially on! I must hear the question, "How many days until our Disney Cruise, Mom?" at least once or twice a day. We leave for the cruise right after school is out. It's our first one, and we couldn't be more ecstatic!!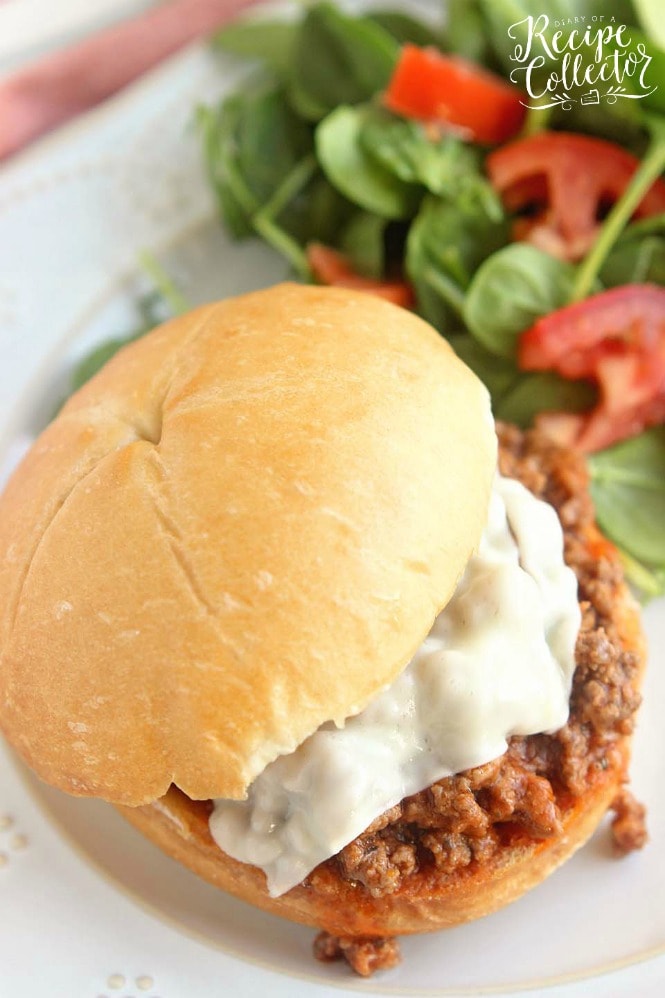 My 8 year old is so pumped up about it. He's been on YouTube Kids watching other families go on their Disney Cruise. He's going to be our little tour guide when we get there. Since it's our first cruise, we are only going on a four-night one. I figured less is more when it comes to being scared of motion sickness.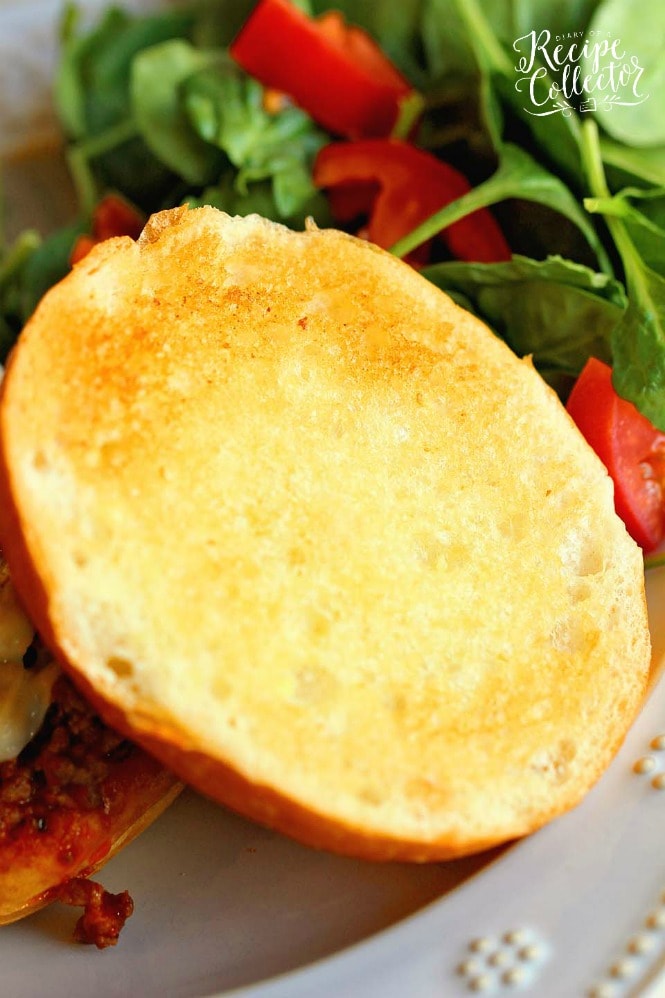 I'm that annoying person that gets sick in cars and such. My husband totally doesn't understand it. He can look backwards, spin around, and do whatever he wants in a car. Not me 🙁 I've gotten sick on just about every trip in the mountains except for our 11 day summer road trip, which is a true miracle for sure! We even road a train in the mountains (I was on Dramamine for that one)!
So maybe I'll be okay for this cruise… I've heard from others like me that it is not too bad on a bigger ship. I will be taking precautions though. I don't want to spend money for this vacation and then be miserable. Any advice?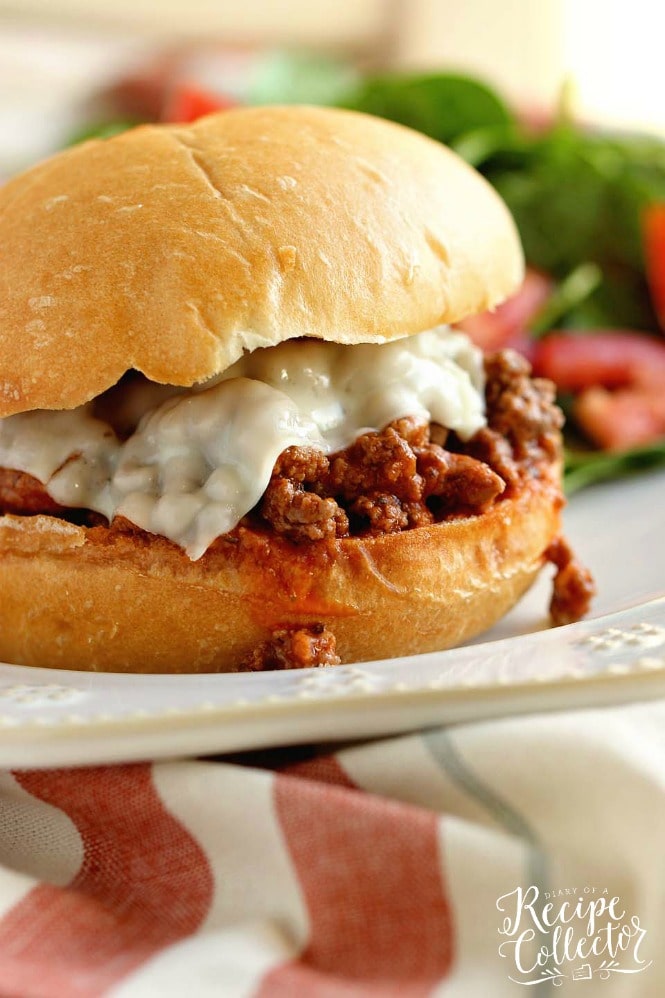 So as we wrap up our school year, I love easy dishes like these pizza sloppy joes. Dinner in 30 sounds good to me. In my opinion, there really is nothing better than a homemade sloppy joe sauce. Even my picky eaters loved this one! Hope you enjoy!
Tips for Making Pizza Sloppy Joes
Buy the bakery section kaiser rolls or hamburger buns. These are light and make the perfect sandwich! I always put them under the broiler!
You can totally use shredded cheese if you don't have sliced. I do this all the time.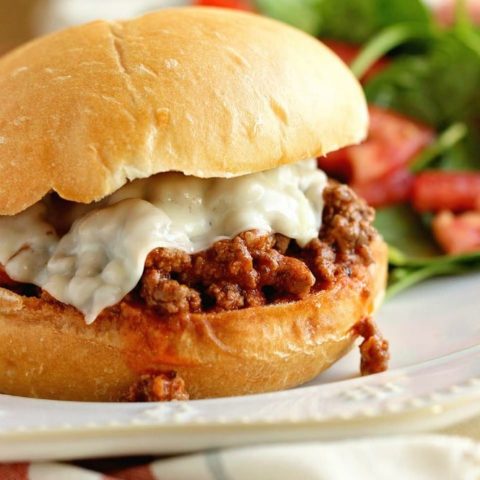 Pizza Sloppy Joes
Ingredients
2 lbs. ground beef
1 tsp kosher salt
1/2 tsp pepper
2 cloves garlic, chopped or 1 tsp garlic paste
1 tsp dried oregano
1 tsp dried basil
1 pinch of crushed red pepper flakes
1 15 oz. can tomato sauce
1 8 oz. can tomato sauce
1 tbsp. sugar
3 tbsp. butter
2 cloves garlic, chopped
1/2 tsp olive oil
6 kaiser rolls
1/2 cup parmesan, shredded
6 slices mozzarella cheese
Instructions
Brown ground beef. While browning add salt and pepper.
Add garlic, oregano, basil, and crushed red pepper flakes and stir.
Add both cans of tomato sauce and stir. Simmer over medium heat for 10 to 15 minutes.
While sauce simmers, make garlic butter for rolls: In a small sauce pan, heat 3 tbsp. butter, olive oil, and chopped garlic over medium-low heat for 3 to 5 minutes being careful not to let the garlic burn. Slice kaiser rolls in half. Brush inside top and bottom rolls with garlic butter mixture. Place on a pan (garlic butter side up) and put in oven under broiler for a minute or two or until golden brown. Watch them carefully.
Add parmesan to meat mixture and stir. Remove from heat.
Top each bottom bun with meat sauce, a slice of mozzarella cheese and top bun. Serve warm.
Recommended Products
As an Amazon Associate and member of other affiliate programs, I earn from qualifying purchases. This helps us keep our blog running efficiently and allows us to create more recipes for you.

Looking for more easy dinner ideas?
Barbecue Meatloaf & Cheddar Oven Sliders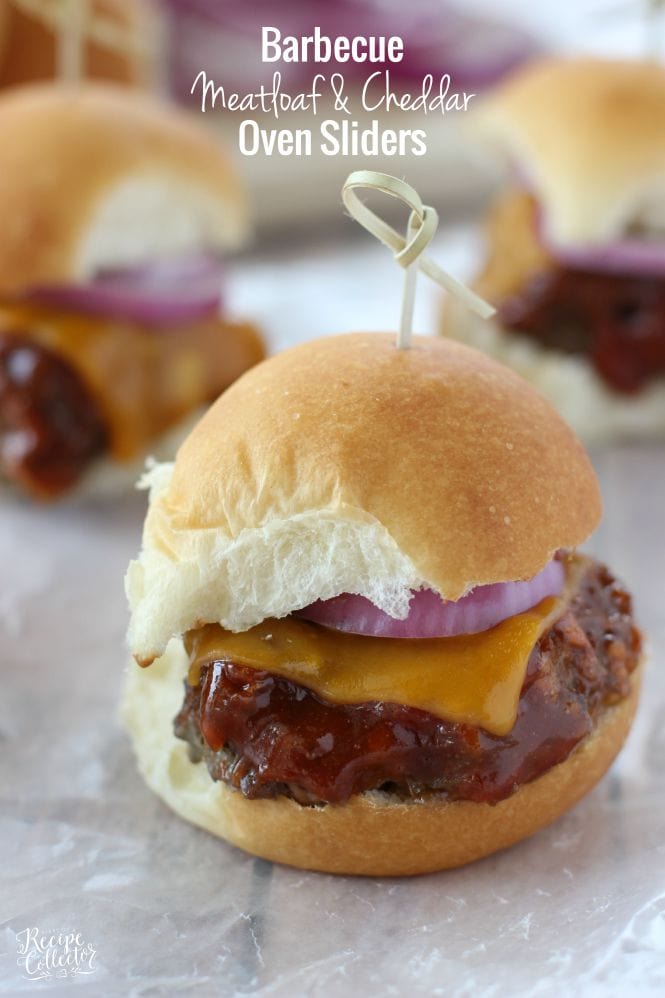 You can find more MAIN DISH RECIPES HERE.
You can find ALL RECIPES HERE.
For more ideas, follow me on:
FACEBOOK, PINTEREST, INSTAGRAM, and TWITTER.
Get FREE recipes delivered to you by email: SIGN UP HERE!