Basil Pesto Chicken Alfredo – An easy, delicious, and quick 30 minute chicken dinner recipe!
My kids love "white noodles," and this Basil Pesto Chicken Alfredo is no exception. They can be picky at times, but I love that I can usually depend on a good pasta recipe to make sure they eat more than chicken nuggets and grilled cheese sandwiches. Because they would if I let them…

Basil pesto is a great shortcut ingredient to use. It's packed with flavor, and I knew using it as a little marinade and putting it in the pasta would make a great dish! It's a winner winner chicken dinner folks!

How to Make Basil Pesto Chicken Alfredo:
Boil your water for the pasta.
Coat chicken with seasoning and pesto.
Grill the chicken using indoor or outdoor grill.
Add noodles to boiling water.
Begin alfredo sauce while chicken and pasta cook.
Once noodles and sauce are cooked, toss them together, and top with sliced chicken.

Tips for Making Basil Pesto Alfredo:
Use thin-cut chicken breasts for quicker cooking. If you have regular, just slice them horizontally using a good knife.
Buy your favorite basil pesto. The one I use can be found with pasta sauces.
Buy a quality pre-shredded parmesan cheese. I usually find mine in the refrigerated section.
Great recipes to serve with this pasta: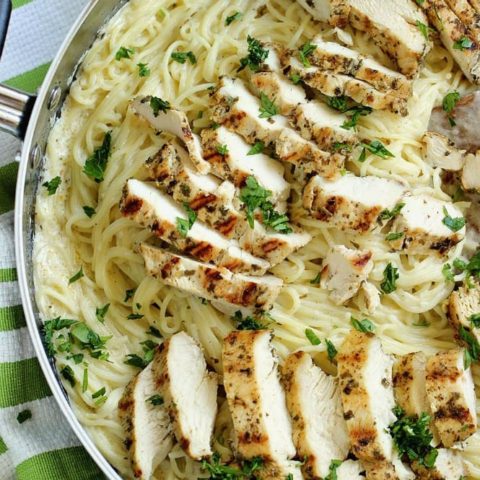 Basil Pesto Chicken Alfredo
Basil Pesto Chicken Alfredo - An easy, delicious, and quick 30 minute chicken dinner recipe!
Ingredients
12 oz angel hair pasta
4 thin-cut chicken breasts
1 1/2 tsp creole seasoning, divided
4 tbsp basil pesto, divided
2 tbsp butter
1 tbsp olive oil
3 cloves garlic, finely chopped
1/2 tbsp flour
2 cups half and half
1/2 cup good quality shredded parmesan cheese
Instructions
In a large pot, bring water for pasta to a boil. Once boiling, add pasta and cook according to package directions.
Place chicken in a plastic storage bag. Add 3/4 tsp creole seasoning and 3 tbsp pesto to the bag. Seal while letting out air. Toss chicken in bag to evenly coat with seasoning and pesto.
Preheat an indoor grill pan or outdoor grill. If using indoor, coat grill pan with a little olive oil. Grill chicken breasts about 7 to 9 minutes per side or until cooked through.
While chicken cooks, melt butter and olive oil in a large sauce pan over medium high. Add garlic and cook about a minute. Add 1 tbsp of pesto, stir, and cook for about 30 seconds. Add flour, stir, and cook about 1 more minute. Add half and half and remaining 3/4 tsp creole seasoning. Simmer over medium heat for about 5 minutes. Add parmesan and simmer another 3 minutes or until slightly thickened. Once pasta is cooked, drain and add it to the sauce tossing to coat.
Slice chicken and serve over pasta.
Recommended Products
As an Amazon Associate and member of other affiliate programs, I earn from qualifying purchases. This helps us keep our blog running efficiently and allows us to create more recipes for you.
Other great recipes to try:
White Chicken Enchilada Pasta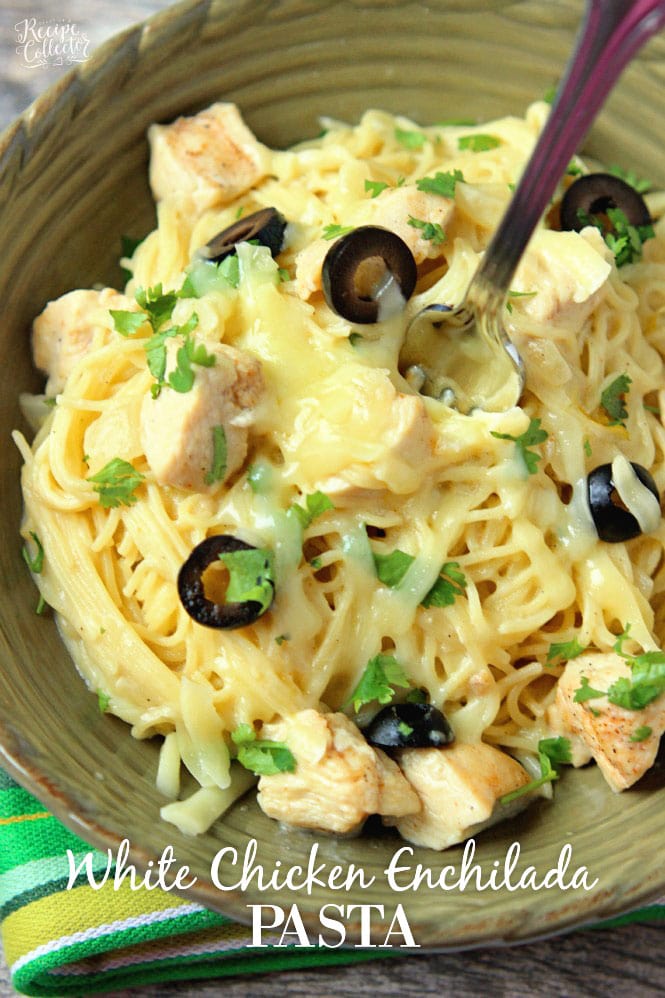 Creamy Beef Noodles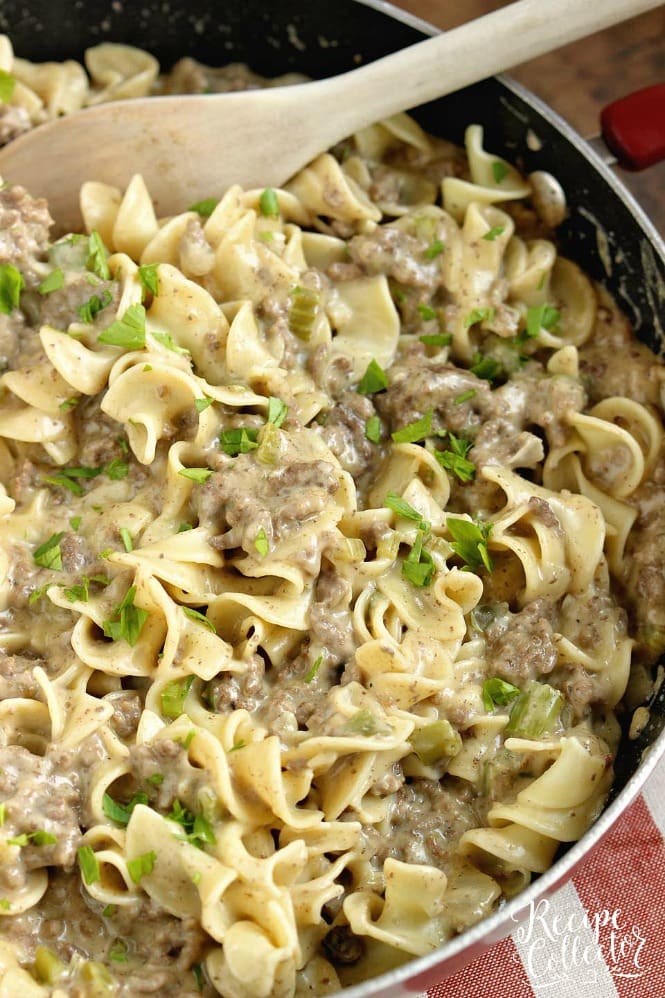 Chicken & Bacon Alfredo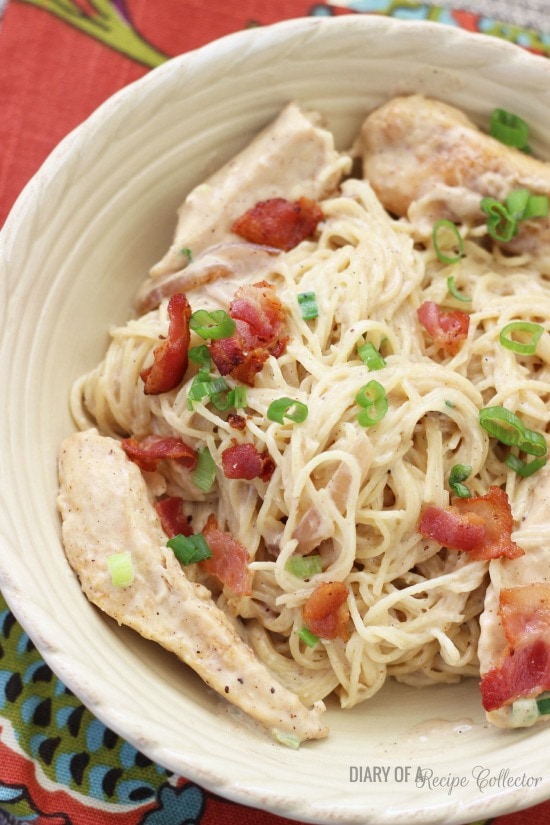 Creamy Chicken Fettuccine
You can find more MAIN DISH RECIPES HERE.
You can find ALL RECIPES HERE.
For more ideas, follow me on FACEBOOK, PINTEREST, INSTAGRAM, AND TWITTER.
Get FREE recipes delivered to you by email: SIGN UP HERE!