This No-Bake Nutella Eclair Cake is a quick and easy make-ahead dessert idea!  Plus it's made with only 4 ingredients!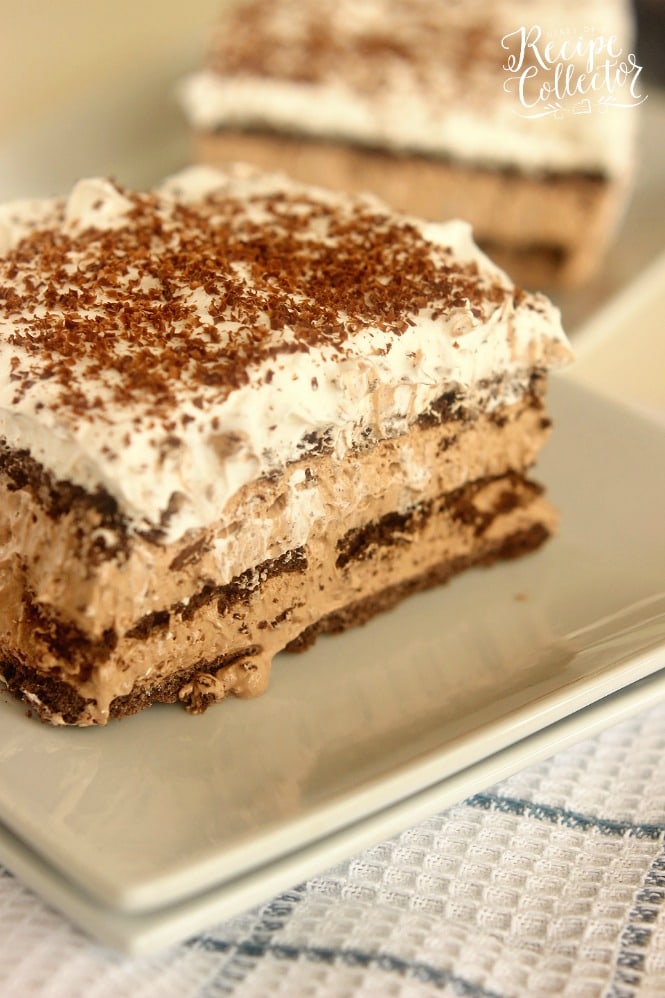 I've been in a little bit of a bittersweet mood lately.  My baby turned two on Sunday.  This is the first time since becoming a mom that I know I do not have another little one coming up after him.  Our days of infants and 1 year olds are now behind us.  It's a feeling every parent eventually feels, and it is truly bittersweet.  We know we have so much fun ahead of us though!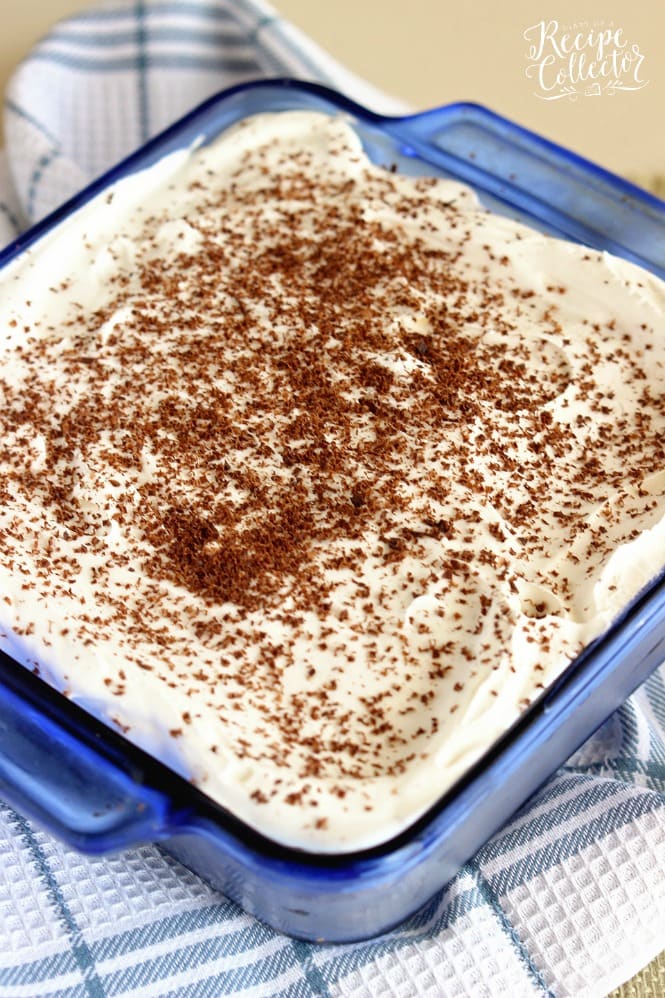 Our little guy is talking machine.  I guess being #4 can have two opposite affects on a little one's development.  Either they catch on quickly to keep up with the other kids, or the opposite happens because everyone does everything for them.  So we are really excited to enter on this two year old stage where his communication skills will really start blossoming!  And we don't have to worry about how he will handle being the littlest in our family.  We call Landry our "Feisty #4" because he definitely holds his own with our little group.  He quickly will let everyone know when he has had enough in sometimes not so nice ways.  His latest lovely habit is yelling "NO!"  Oh how he loves the word "NO" here lately!  He even waves his pointer finger at you!  We can't help but laugh.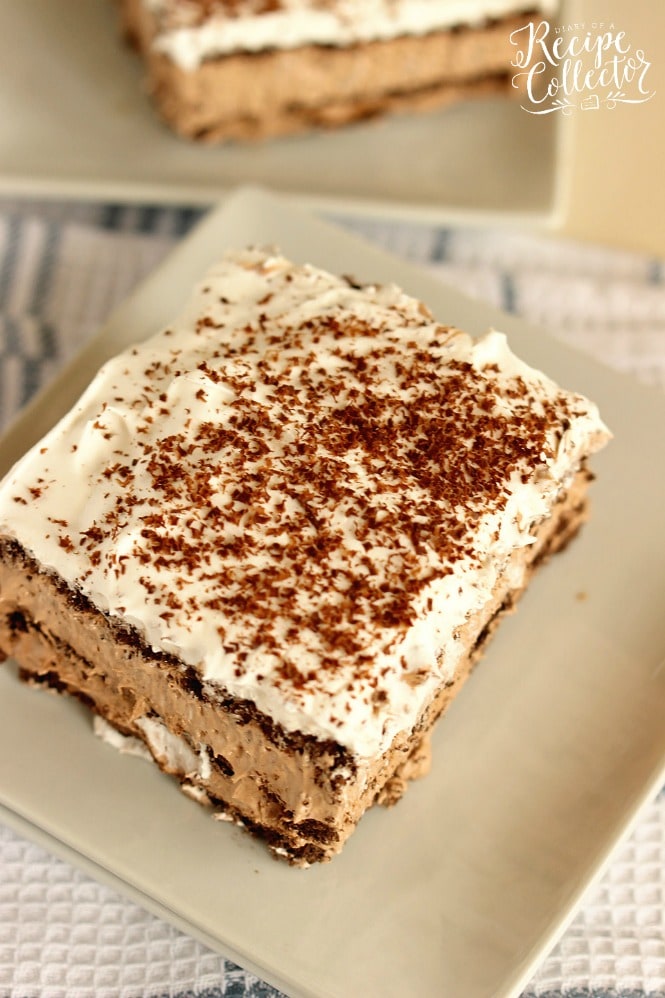 So while I'm sad we no longer have any infants or one year olds around here, I know we have the fun two year old stage ahead of us.  And hopefully in less than a year we will have a diaper-free household for the first time in 10 years!!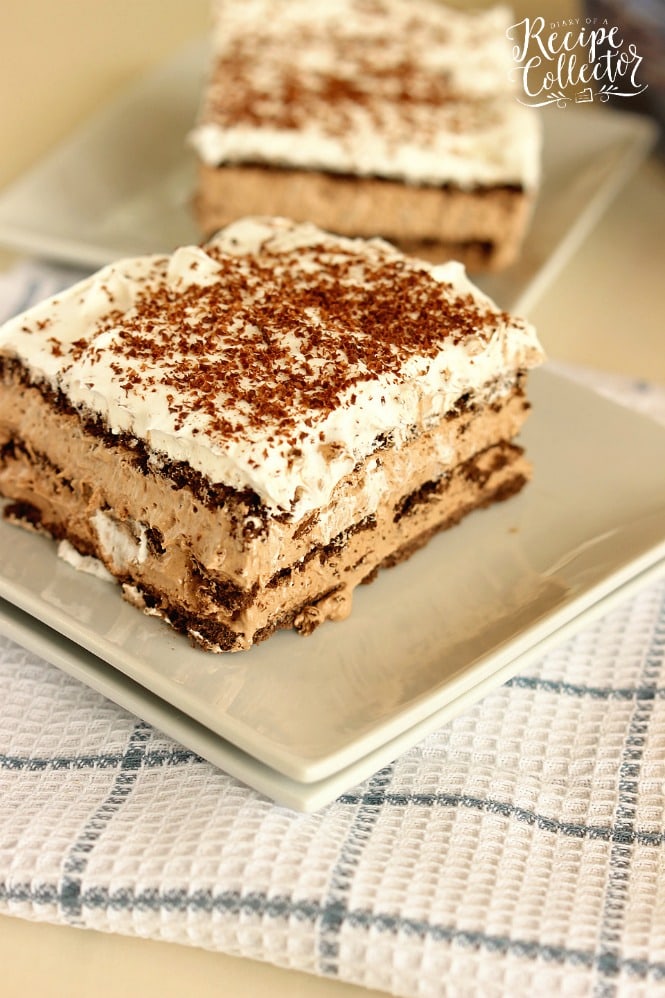 So to ease my bittersweet mood lately, I made this No Bake Nutella Eclair Cake.  It is less than 4 ingredients, and it is so darn good!  The hardest part is letting it set up in the fridge.  And my kiddos are some Nutella-eating monsters.  And this one is just the right size too!  I made it in an 8 x 8 dish, which is just perfect when you don't want to make this huge dessert.  Hope you'll give it a try!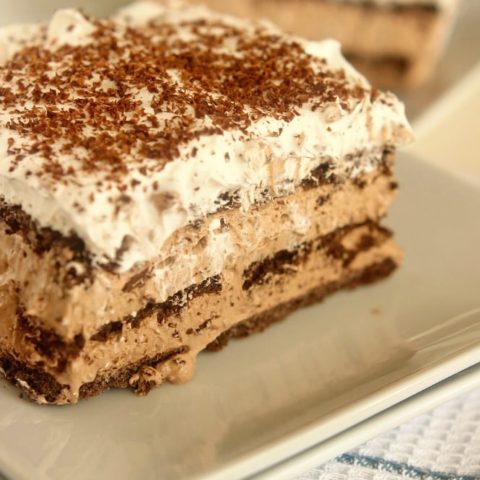 No-Bake Nutella Eclair Cake
Ingredients
1 cup Nutella
1 16 oz. Cool Whip
1 8 oz. Cool Whip
14 chocolate graham crackers
Optional topping: grated chocolate candy bar
Instructions
In a bowl, whisk Nutella and 16 oz Cool Whip.
Lay 4 1/2 graham crackers on the bottom of an 8 x 8 casserole dish. Arrange them to fit.
Spread half of the Nutella mixture over the graham crackers.
Repeat with another layer of graham crackers, followed by the other half of the Nutella mixture. Top with last layer of graham crackers.
Top with 8 oz cool whip and garnish with grated chocolate bar.
Cover with plastic wrap and refrigerate for at least 4 hours, but overnight is best.
Notes
* Double the recipe to make it a 13 x 9 size.
Recommended Products
As an Amazon Associate and member of other affiliate programs, I earn from qualifying purchases. This helps us keep our blog running efficiently and allows us to create more recipes for you.
Other recipes you might like:
Nutella Ganache Cookie Cups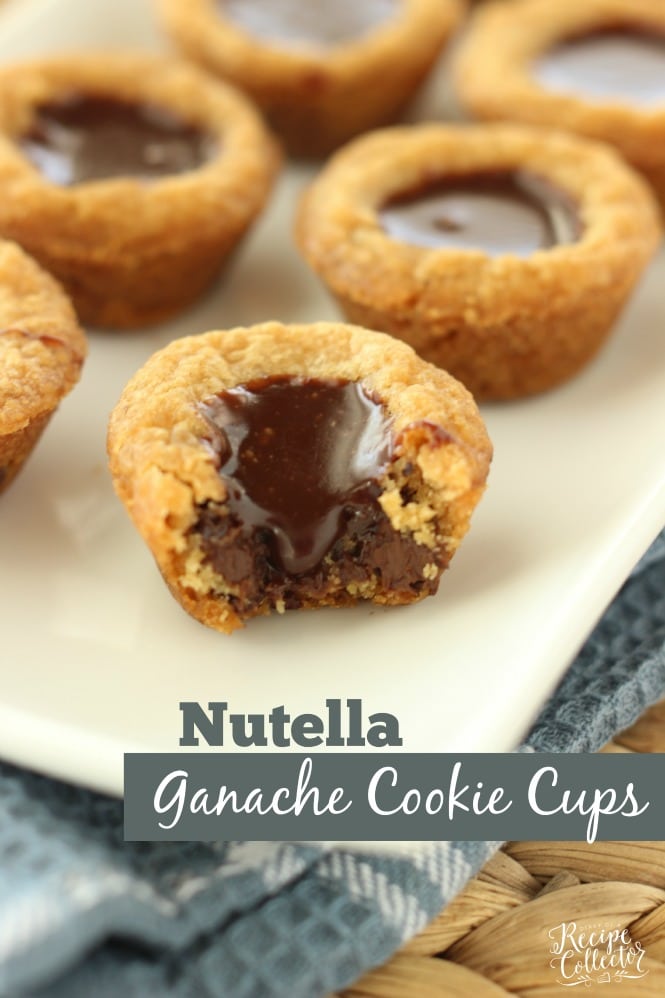 Triple Mud Mocha Pie

Nutella Swirl Puffy Pancake