Barbecue Meatloaf & Cheddar Oven Sliders – Baked meatloaf slider burgers topped with a wonderful homemade easy barbecue sauce, cheddar cheese, and red onion. Perfect for game day!

I'm so confused on what day it is. Yesterday felt like another weekend day. My kids had a day off of school, so this totally feels like a Monday all the way.
I wish I could say we had the most wonderful day because that was my intention. However, it ended up being one of those tough days as a parent. One of those days where you have to stand your ground and keep your word even when they won't like it. Even when you know you are going to hear some tears, some begging, and some pleading.
I had every intention to take them to the park for a little picnic. As I was trying to pick up the house and get everyone ready, my son told me he couldn't find his other shoe…shoes, many times the root of our problems…
So I told him to look for it, and I'm sure you've seen the kid that says he's looked everywhere for something when really they've just kind of walked around and looked in the usual spots. Now we do have a 1 year old around here that tends to collect and relocate things. So sometimes you have to really LOOK for it. My son wasn't in the mood to look for it. This was breaking point #1 for me.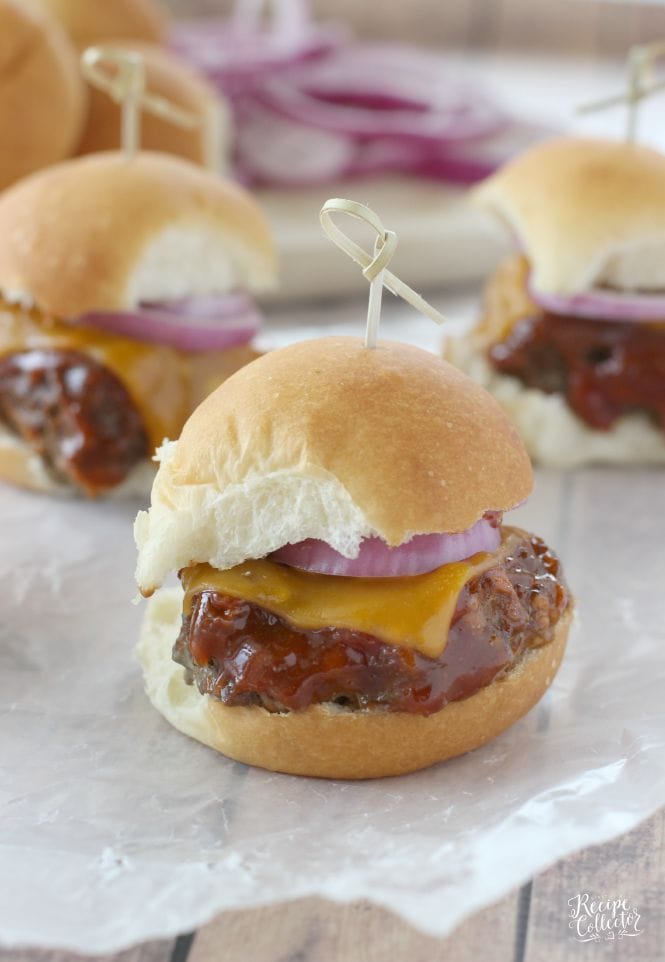 So with still only one shoe, problem #2 occurs. This is a VERY frequent problem around here. My older two siblings are really starting to bicker A LOT lately. I can see that my asking and talking to them about it is not working any longer. I'm going to have to up my game very soon. So since one was upset that he couldn't find his shoe, what was he to do? Well aggravate his sisters, of course.
This began one of those fighting moments where I was not pleased with either one of them. This was breaking point #2 for me. At which point, I told them we were no longer going to the park. I just couldn't reward this kind of behavior.
And this is where the problem really lies…
I had to keep my word. I said it. I had to do it. Because they can see all my little weaknesses and holes I have where they can get through to me and convince me otherwise. But I had to prove my point yesterday. I was not going to reward behavior like this.
Yes, I know what we really needed. We needed to get out of the house and go have some fun burning energy. But I had to make one of those tough parent choices.
And you know what? After the initial shock of "Mom is really doing what she said, and we are not going!" wore off, they were really good the rest of the day.
I think we all learned a little something yesterday. In the meantime, I'll be trying to think of ways to alleviate some of this fighting going on. If you have any tricks, please share!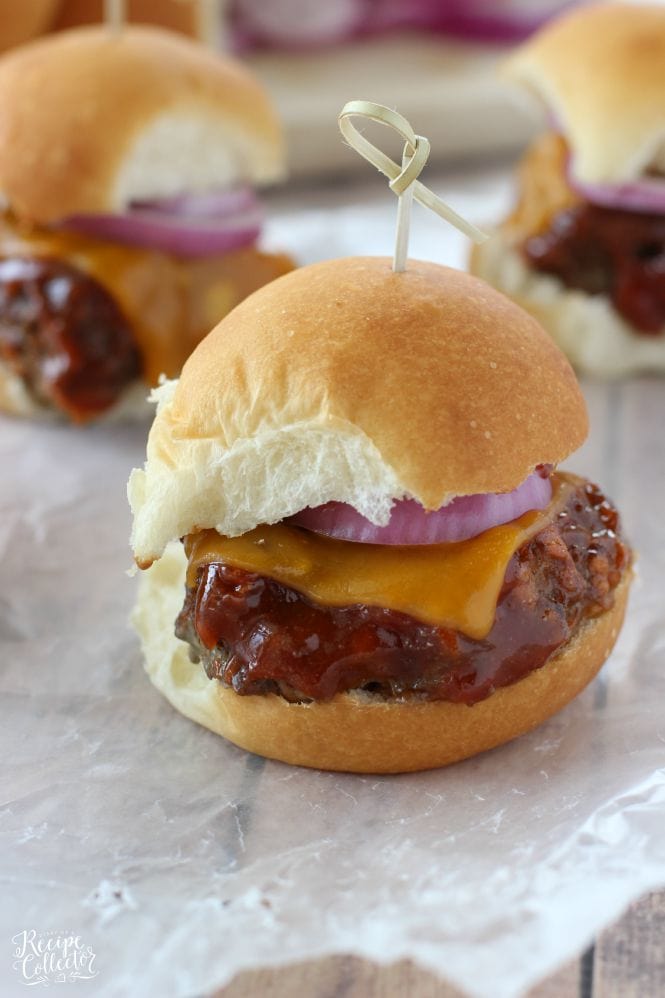 So how about an easy supper after a long mom day. Sounds good to me! These burgers are the perfect indoor burger. You make them in the oven, baste them with an easy sauce, and bake them a little more. They are really great for watching some football too!
The burgers are full of flavor because they are just meatloaf disguised as a burger! I adapted this great meatloaf recipe from one of my favorite blogs. It makes the perfect little slider!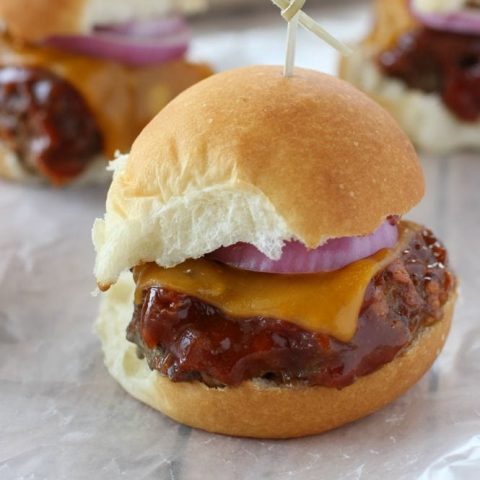 Barbecue Meatloaf and Cheddar Oven Sliders
Barbecue Meatloaf & Cheddar Oven Sliders - Baked meatloaf slider burgers topped with a wonderful homemade easy barbecue sauce, cheddar cheese, and red onion.  Perfect for game day! 
Ingredients
2 lbs ground sirloin
2 eggs, beaten
20 saltine crackers
1 1/2 tsp creole seasoning
3 tbsp Worcestershire, divided
8 oz tomato sauce
1/2 cup ketchup
1/3 cup brown sugar
1/2 tsp mustard
5 slices of cheddar or Colby Jack
9 slider buns
red onion slices
Optional: mayo and mustard
Instructions
Preheat oven to 350 degrees and line a rimmed baking sheet with foil.
In a bowl, mix ground beef with creole seasoning, beaten eggs, tomato sauce, 2 tbsp Worcestershire, and crackers. Mix until combined.
Form 9 small patties. Press your finger into the center to form an indentation. This will keep them from shrinking as they cook. Place each patty onto foil-lined baking sheet and bake for 35 minutes.
Make the sauce while patties bake. Mix ketchup, brown sugar, mustard, and 1 tbsp Worcestershire and set aside.
Remove patties from oven and baste with the sauce. Place back in oven to cook for 10 more minutes.
Cut each sliced cheese into 4 smaller squares. Remove patties from oven and top with sliced cheese squares.
Serve on a bun topped with sliced onion and a tooth pick, if desired.
Recommended Products
As an Amazon Associate and member of other affiliate programs, I earn from qualifying purchases. This helps us keep our blog running efficiently and allows us to create more recipes for you.
Looking for other great game day ideas?