Grab the napkins!  These are saucy and filled with melty cheese and super satisfying!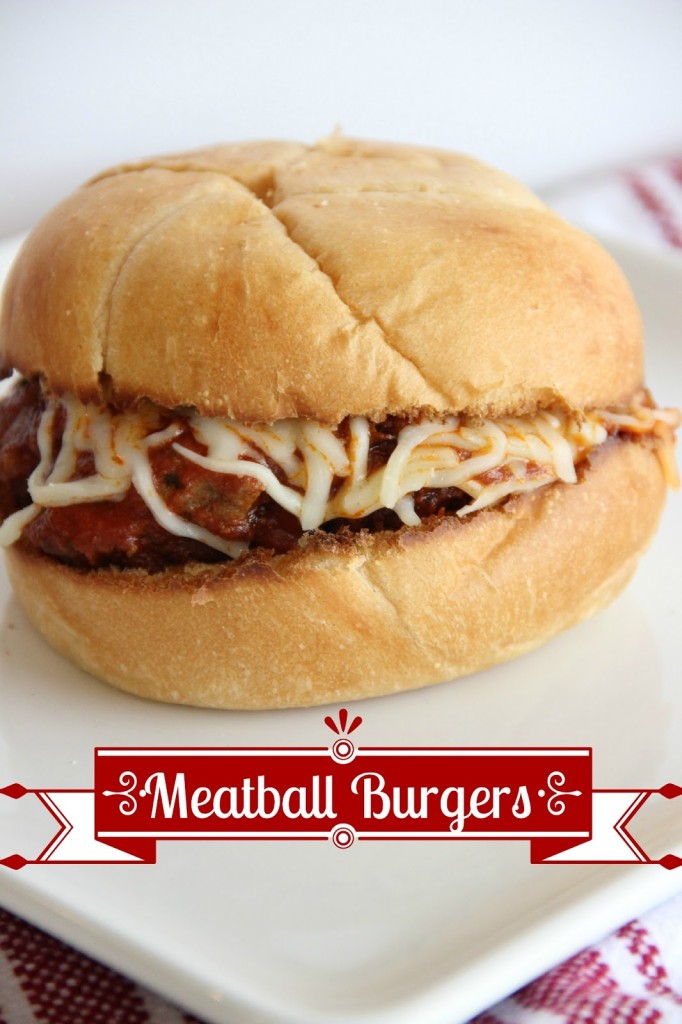 These fabulous burgers have been a part of our regular suppers since my husband and I first got married.  They come from one of Rachael Ray's first cookbooks, Comfort Foods.  I've seen different versions, and some folks call them pizza burgers too.  They are super easy and VERY filling!  The ground beef is seasoned with the perfect Italian meatball flavor with a little kick from the red pepper flakes.  From the moment I made them 10 years ago, I knew they would be one of our favorites for a long time!
Recipe:
Adapted from:- Comfort Foods by Rachael Ray
1 1/2 lb. ground round
1 large egg
1 garlic clove, minced
1/2 cup Italian bread crumbs
1/4 cup grated Parmesan
2 pinches crushed red pepper flakes
3 pinches dried oregano
salt and pepper, to taste
1 jar pizza sauce
Kaiser rolls from the bakery section in your grocery store, buttered then toasted
8 oz. shredded mozzarella
Combine ground round with egg, garlic, bread crumbs, parmesan, red pepper flakes, oregano, salt, and pepper.  Form into 4 to 5 patties.
Cook patties over medium to medium-high heat for about 6 to 8 minutes per sides.  Turn down heat.  Add pizza sauce and stir, flipping patties so they get coated with sauce.  Cover with lid and heat over medium-low heat for about 5 more minutes.  Meanwhile, butter and toast Kaiser rolls under broiler for about a minute or two.  To assemble, put burger with some sauce on top and pile on the shredded cheese. Quickly top with top bun and let set to melt cheese.  Enjoy!