Easy Peach Pecan Skillet Cake – A simple and comforting peach dessert with some surprising ingredients in the batter that make this cake divine!
I love skillet desserts!  This Peach Pecan Skillet Cake is no exception.  My favorite part is definitely the addition of cream cheese and sour cream in the batter!  It makes the yummiest cake ever!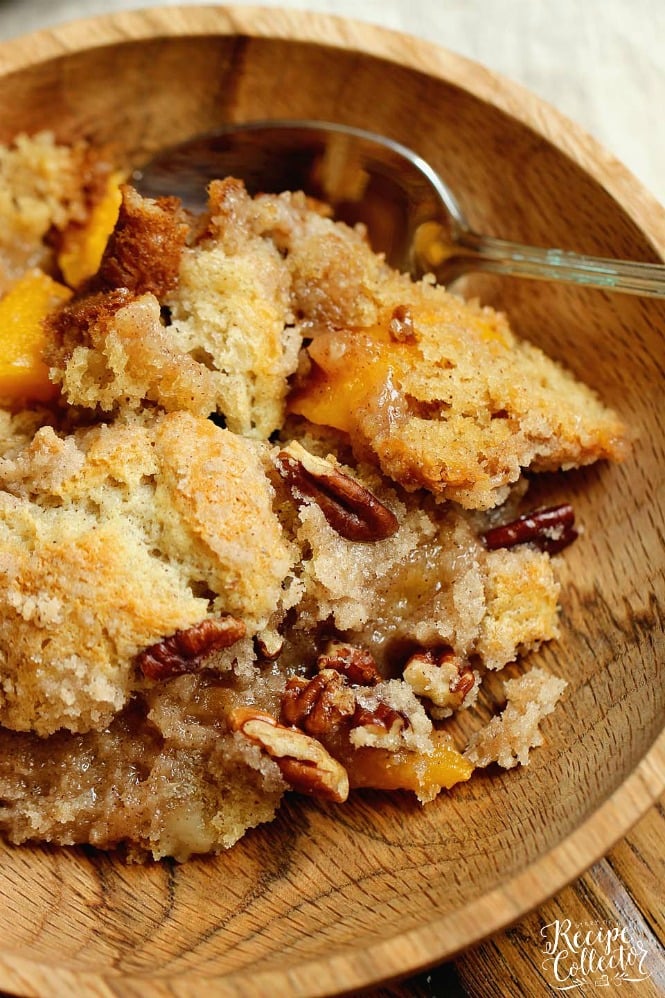 I grew up on peach cobbler.  It was our dessert many nights.  After making this the other day, I came to the realization that I don't make this enough for my children.  This is seriously something I have to change!  It's one of the easiest desserts to make and leaves the house smelling totally comforting and divine.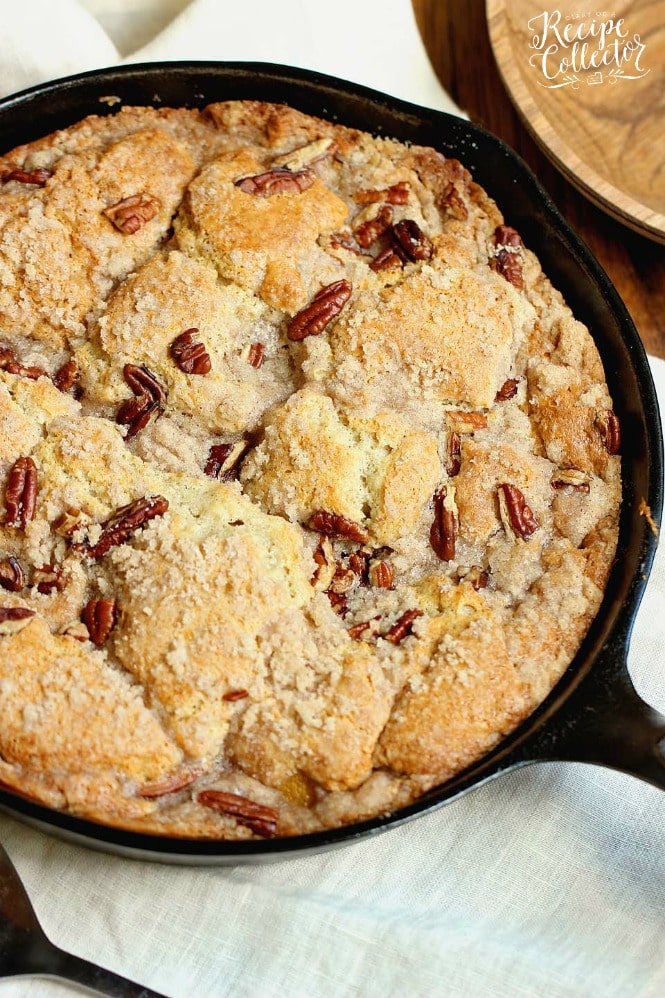 Growing up, we always had our cobblers with whipped cream, but after I met my husband, he introduced me to vanilla ice cream.  Oh. my. word.  That takes a warm dessert to  a whole other level for sure!  When I made this the other day, I took a picture with my phone and sent it to him with a text that said, "You may want to grab some ice cream…just sayin'."  And that he did!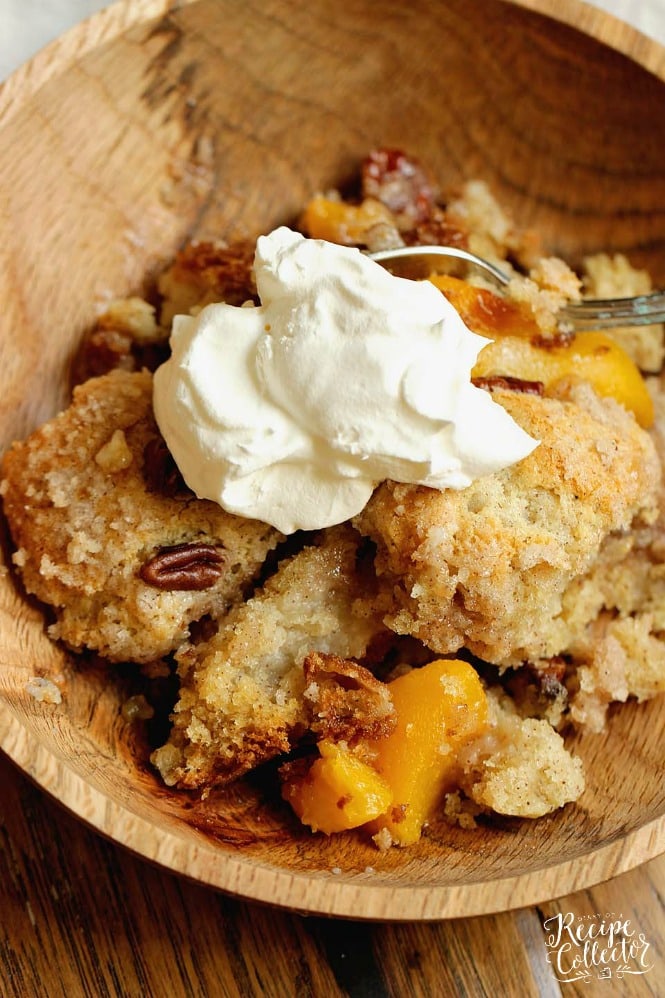 If you don't have a cast iron skillet, you can find them here.  You can certainly use a casserole dish as well.  I recommend using a 9 x 9 or something close to that size.
Fresh peaches can also be used 🙂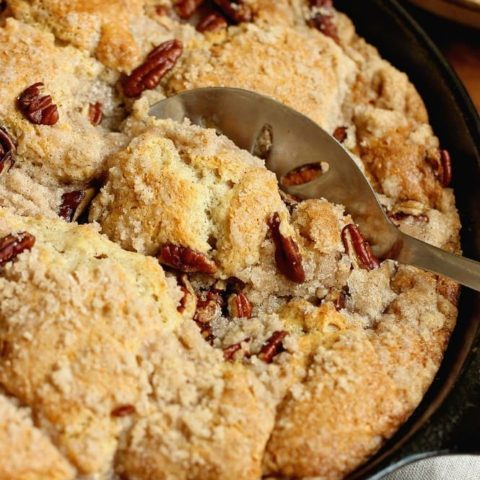 Easy Peach Pecan Skillet Cake
Ingredients
1/4 cup butter, softened
4 oz. cream cheese, softened
1/3 cup granulated sugar
1 egg
1 cup all purpose flour
1 tsp baking powder
1/2 tsp baking soda
1/4 tsp salt
1/4 tsp cinnamon
1/4 tsp nutmeg
1/2 cup sour cream
1 15 oz. can sliced peaches in heavy syrup
Topping:
1/2 cup granulated sugar
1/3 cup all purpose flour
1/2 tsp cinnamon
1/4 cup butter, softened
1/4 cup chopped pecans
Optional: Vanilla Ice Cream or Whipped Topping
Instructions
Preheat oven to 350.
In a mixing bowl, beat butter, cream cheese, and sugar until well combined about 1-2 minutes.
Add egg and beat again another minute.
Add flour, baking powder, baking soda, salt, cinnamon, and nutmeg. Mix until well combined.
Mix in sour cream until combined.
Pour half of the batter into greased 10 inch black iron skillet or a greased casserole dish (9 x 9). Spread batter to edges. Pour drained peaches on top. Top with spoonfuls of remaining batter (no need to spread).
For topping: Using a fork, mix sugar, flour, cinnamon in a small bowl. Add butter and mix into dry ingredients until it forms small bits. Stir in pecans and sprinkle on top of batter.
Bake for 30 minutes or until golden brown and center is just set.
Serve with ice cream or whipped topping.
Recommended Products
As an Amazon Associate and member of other affiliate programs, I earn from qualifying purchases. This helps us keep our blog running efficiently and allows us to create more recipes for you.
Other great skillet recipe ideas for you:
Beer & Cheese Skillet Bread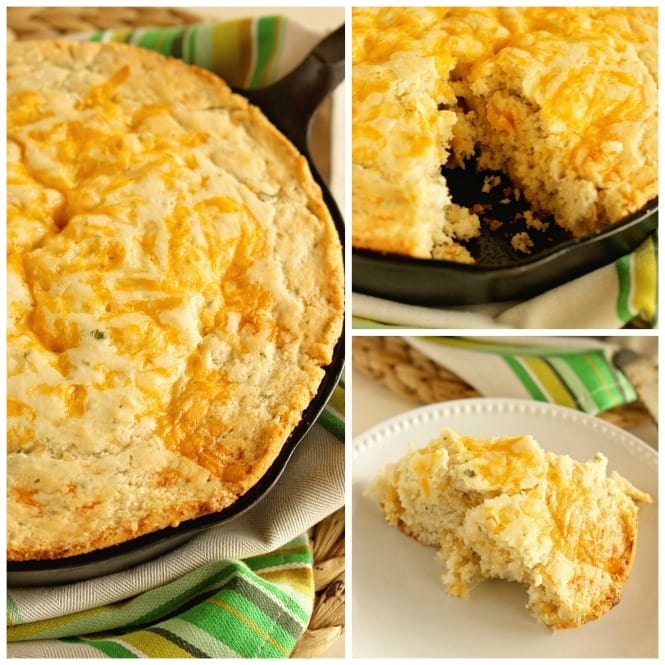 Skillet Deep Dish Pizza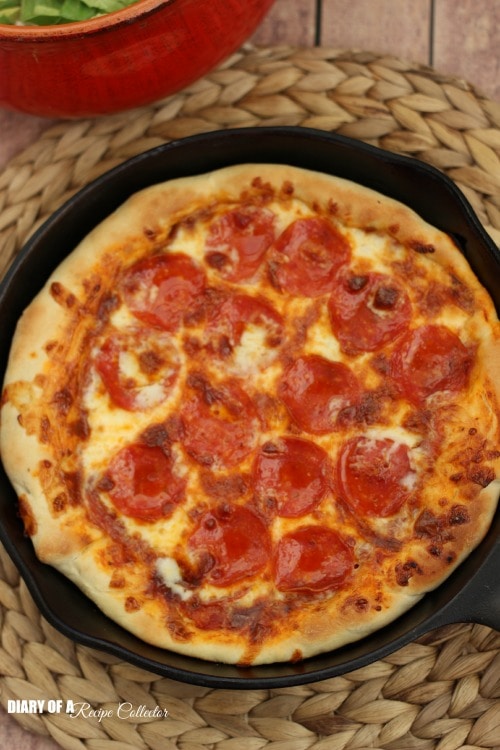 Pineapple Upside Down Skillet Cake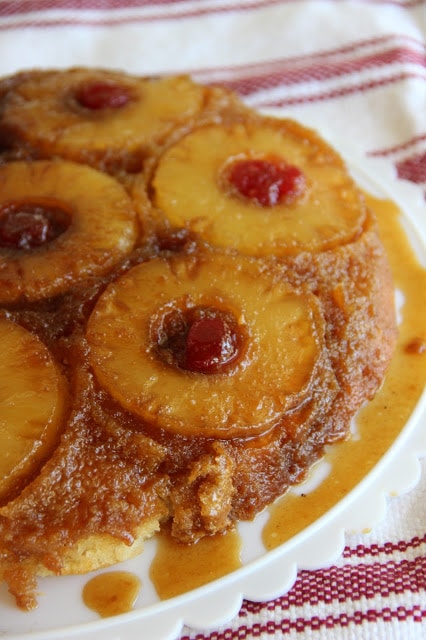 Skillet Covered Burritos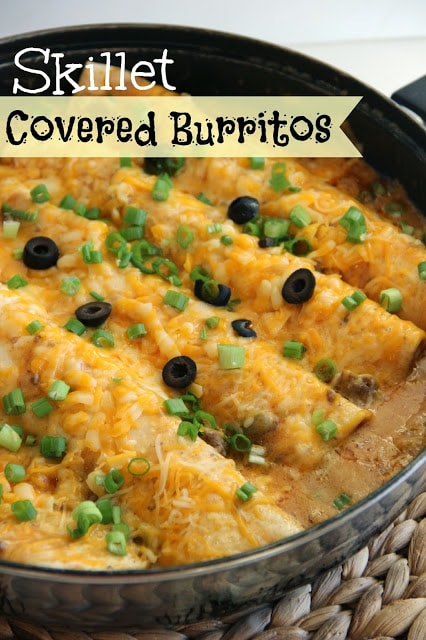 Do you need a cast iron skillet?  Check these out!
You can find more MAIN DISH RECIPES HERE.
You can find ALL RECIPES HERE.
For more ideas, follow me on FACEBOOK, PINTEREST, INSTAGRAM, AND TWITTER.
Get FREE recipes delivered to you by email:  SIGN UP HERE!