A perfect quick pizza idea for your family's at home pizza night!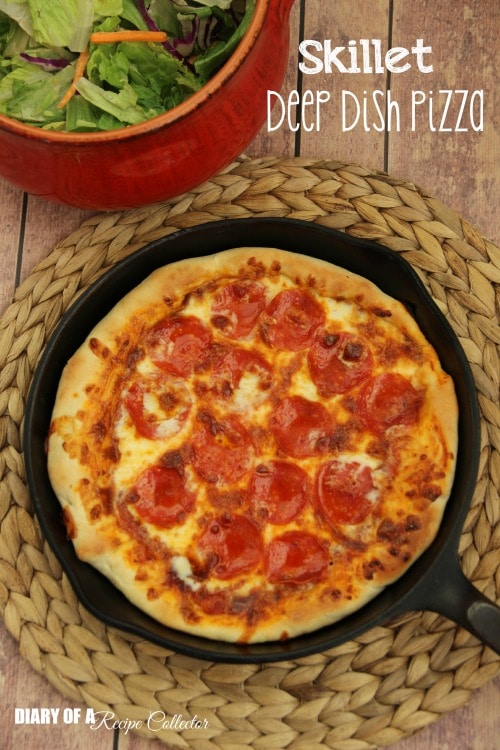 Hey everyone!  I'm back from another incredibly jam-packed weekend.  I don't know about you all, but I need a break…and I don't think I'll have one in the next two weekends.
We had another weekend of cheer competitions, and we decided to take all FOUR kids with us…all FOUR.  Thank goodness my parents came with us because that was a little harder.  My two little ones just didn't do as well as I had hoped.
For starters, I was a little annoyed that I couldn't find any places to heat his bottle.  A hotel with a microwave would have made life so much easier.  The little guy just doesn't like a room temp bottle.  We were able to run it under hot water to help, but that didn't do us any good while we were out.  Normally I just get my water really really hot in the bottle before we head out.  That way, when he is ready to eat, the water is perfect.
I also didn't factor in how my 2 year old might wake him up in the middle of the night.  He was a little confused by this pack and play thing to start with and had trouble going to sleep.  Then my 2 year old always talks (yells) in her sleep.  This didn't go over well with him.  I felt sorry for the poor people next to us.  It was a long night!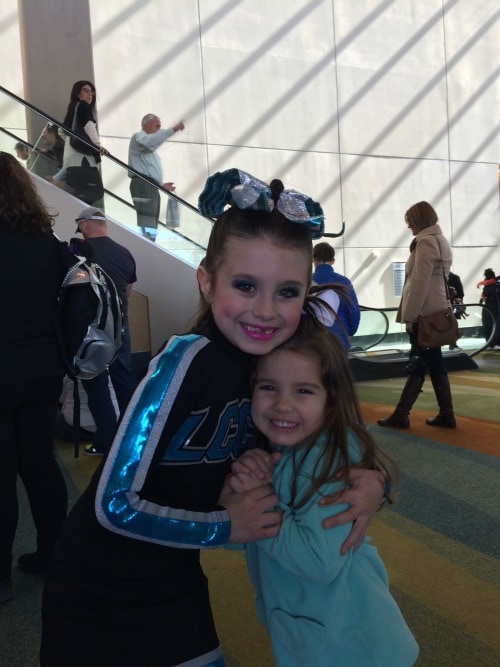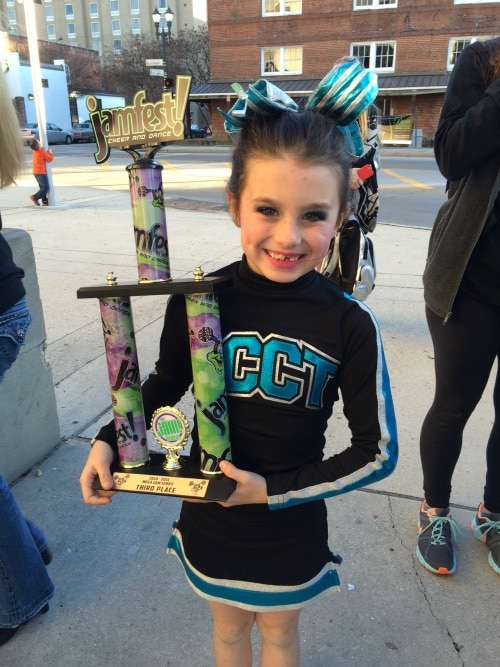 Despite all that, we did have a good time.  They placed 3rd at both events.  We stayed in a beautiful historic part of Baton Rouge.  Our walk to and from the competition center and hotel was beautiful.  We were right on the Mississippi too.  With the beautiful weather, we were able to let the kids burn some energy playing on the big levee outside.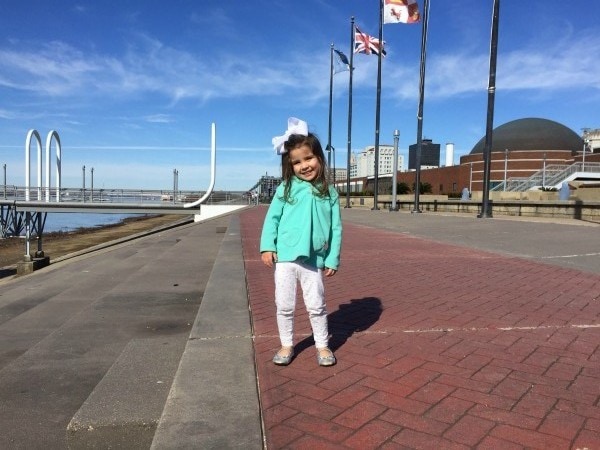 We have about a month off from competitions.  We head back to the New Orleans in March.    So we will enjoy our little break.
With all this busyness, I've been making this Skillet Deep Dish Pizza a lot lately.  It is seriously so easy.  I love using my black iron skillet for it too!  This recipe is great for a week night too because you don't have to allow for rise time on the pizza dough.  Pizza yeast is so convenient!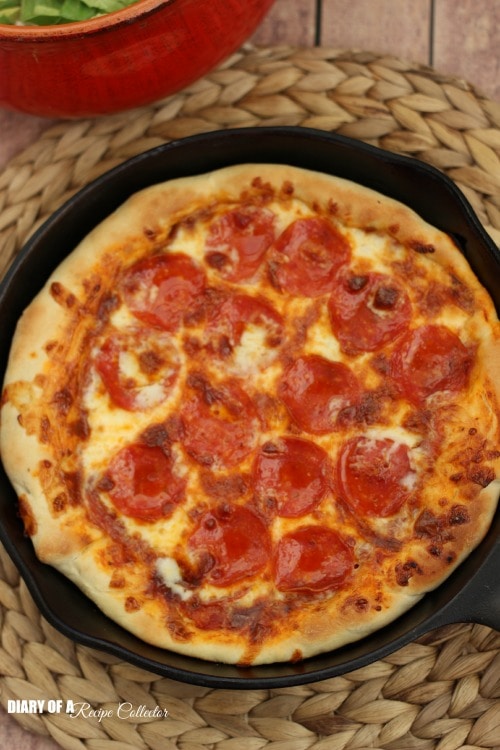 Customize these any way your family prefers them.  The dough recipe makes enough for 2 pizzas as well.  I sprinkle a little cornmeal on the bottom too so it gives it that delivery pizza texture.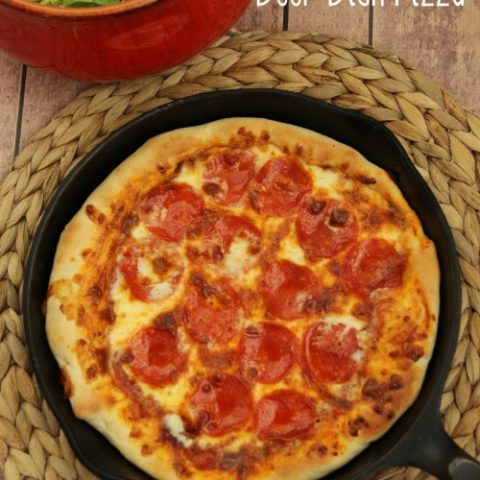 Skillet Deep Dish Pizza
Ingredients
1 pizza yeast packet
1 tablespoon sugar
3 tablespoons olive oil, plus more for brushing
3 3/4 cup flour, plus some for dusting
1 1/2 teaspoons salt
1 1/3 cups warm water (120-125 degrees)
1 tablespoon cornmeal
Toppings: Pepperoni, 1 1/2 cups shredded Mozarella cheese
Instructions
In the bowl of a stand mixer, mix yeast, sugar, salt, and 2 cups of flour.
Pour in warm water and olive oil and mix for about a minute. Switch to dough hook and add another cup of flour. Mix until combined again. Add last 3/4 cup of flour and keep mixing until dough starts to pull from sides.
Remove from bowl (sprinkle dough and hands with a little flour to make this easier). Split dough in half. Reserve one for later use.
Sprinkle cornmeal into the bottom of the black iron skillet.
Press dough into pan while spreading it the sides.
Drizzle a little olive oil on pizza and brush it over dough.
Add pizza sauce, pepperonis (plus any of your other favorite toppings), and shredded cheese.
Bake at 450 for about 12-15 minutes or until sides get slightly golden brown.
Let cool a little before cutting.
Notes
Other half of pizza dough can be frozen.
Recommended Products
As an Amazon Associate and member of other affiliate programs, I earn from qualifying purchases. This helps us keep our blog running efficiently and allows us to create more recipes for you.
 Other recipes you might enjoy:
Grilled Chicken and Bacon Pizza with a Garlic Cream Sauce