I'm super excited to share our Tennessee Road Trip with you guys!  I worked hard planning it, and I am happy to say it was one of our best vacations yet!
Seriously…my kids said they liked our Tennessee Road Trip better than our Disney Cruise!  I'd say that is a successful trip!!  So get ready for picture overload, but this is the place to be if you are planning your own Tennessee vacation soon!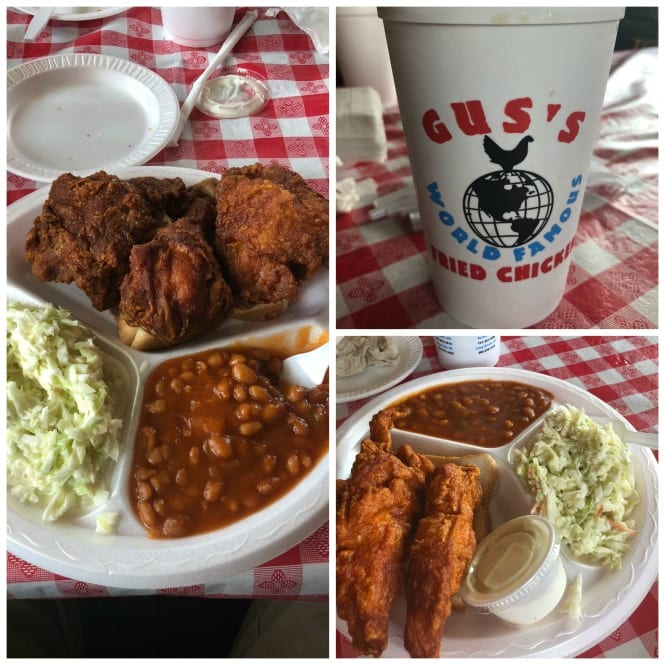 Our first stop was Memphis.  We woke up around 4 am and  arrived around lunch time.  We need some serious food, so we headed to Gus's World Famous Fried Chicken!!  It was fabulous and the perfect way to start our time in Memphis!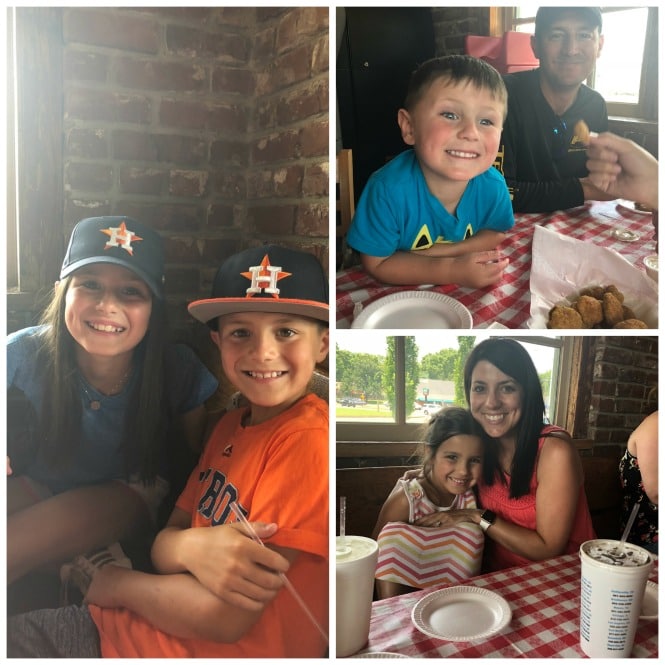 It was a fast and easy stop before we headed to our next destination….Mud Island River Park.  It has a huge pedestrian bridge that was really beautiful to walk across and head to a scale model of the Mississippi River.  It's a great FREE activity to do if you walk across the bridge and tour the model only.  They do have a museum and a tram, but we did not do those.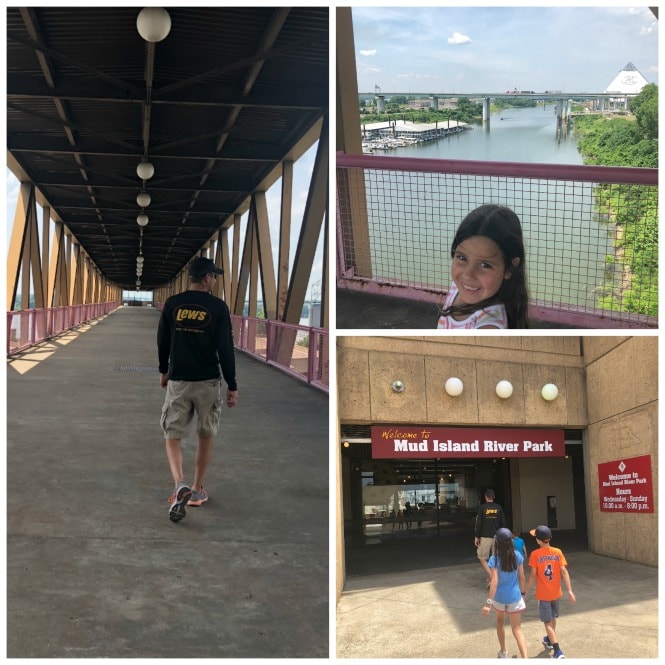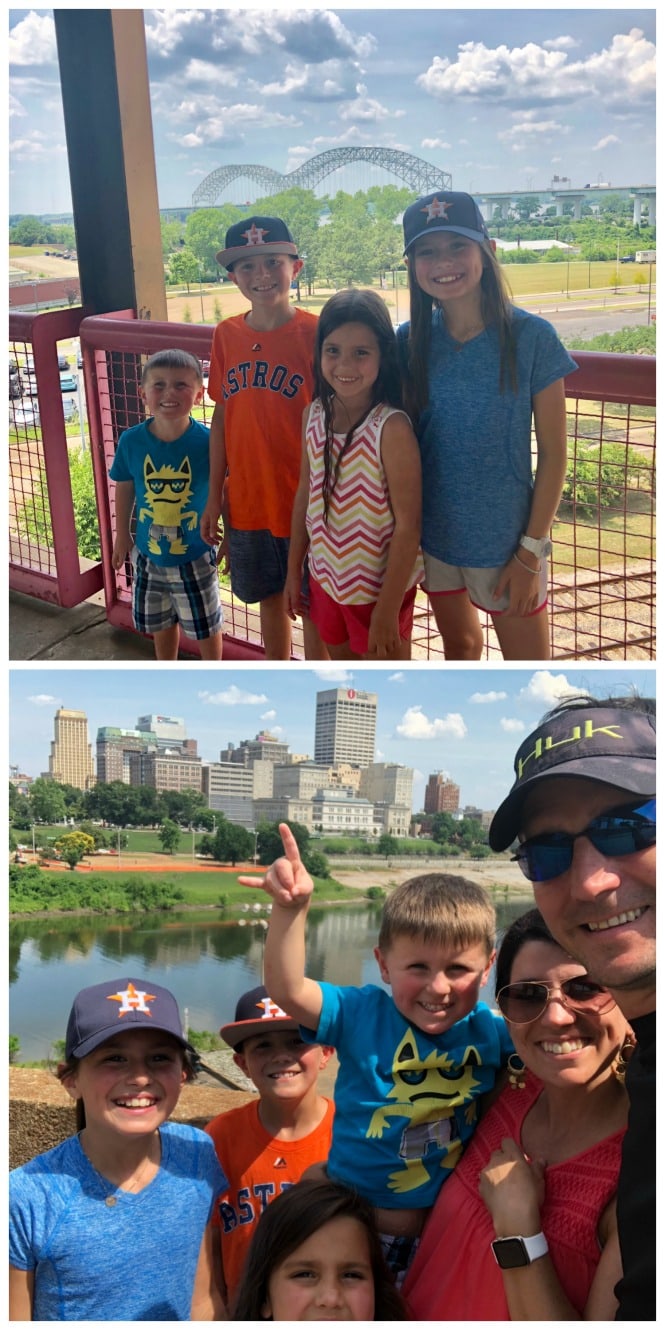 After all that activity, it was time to go to the hotel to cool off at the pool.  That night we ate at Central BBQ.  I had the pulled pork and B.J. had the ribs.  We loved it!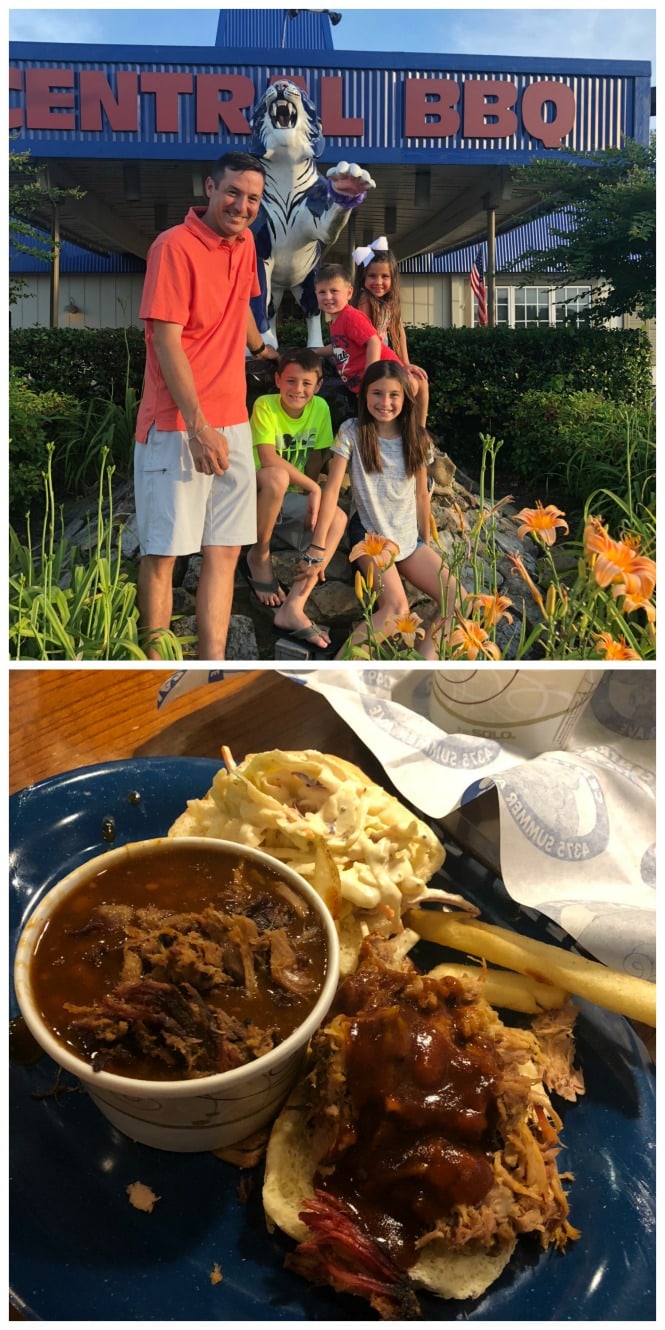 The next morning we woke up and ate at Staks.  Can you tell we plan vacations around food?  I had the best cinnamon roll pancake!.  It's huge, so we definitely did some sharing!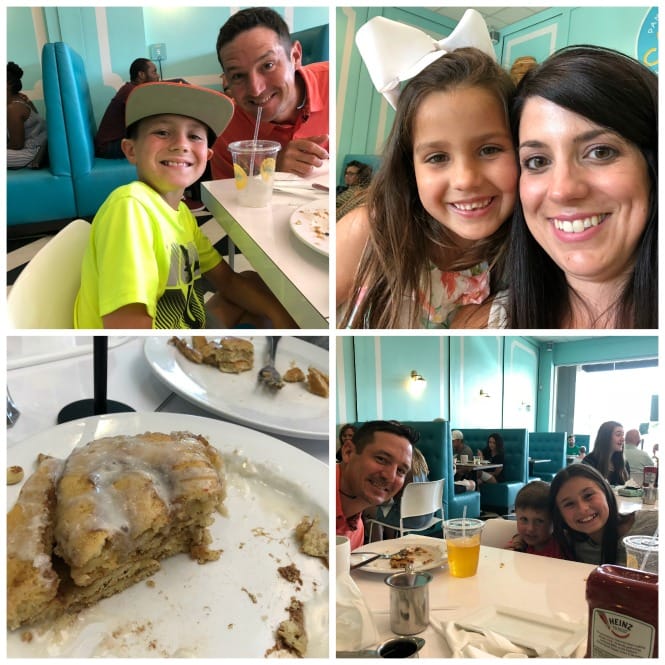 We quickly wrapped up breakfast and headed to The Peabody Hotel to see the Peabody Ducks walk the red carpet.  They do this everyday at 11:00 and 5:00.  It's really cute, and doesn't take very long.  They let all they kids sit along the carpet.  Get there early because it was pretty busy.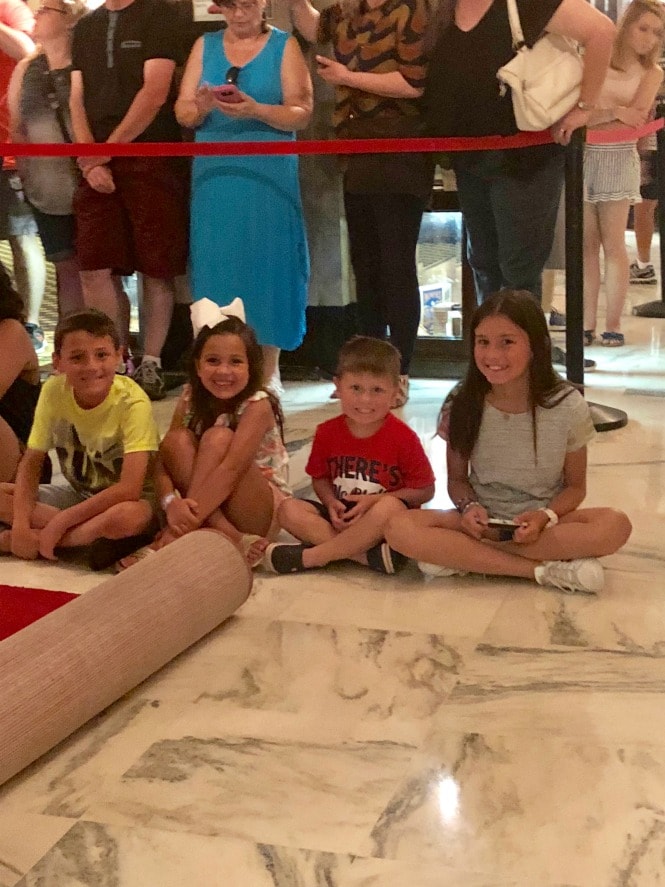 After that we headed to the Memphis Children's Museum.  It was FANTASTIC!  My kids had the best time!  There is even an outdoor splash pad, which we didn't have time to do, but it looked fun for sure!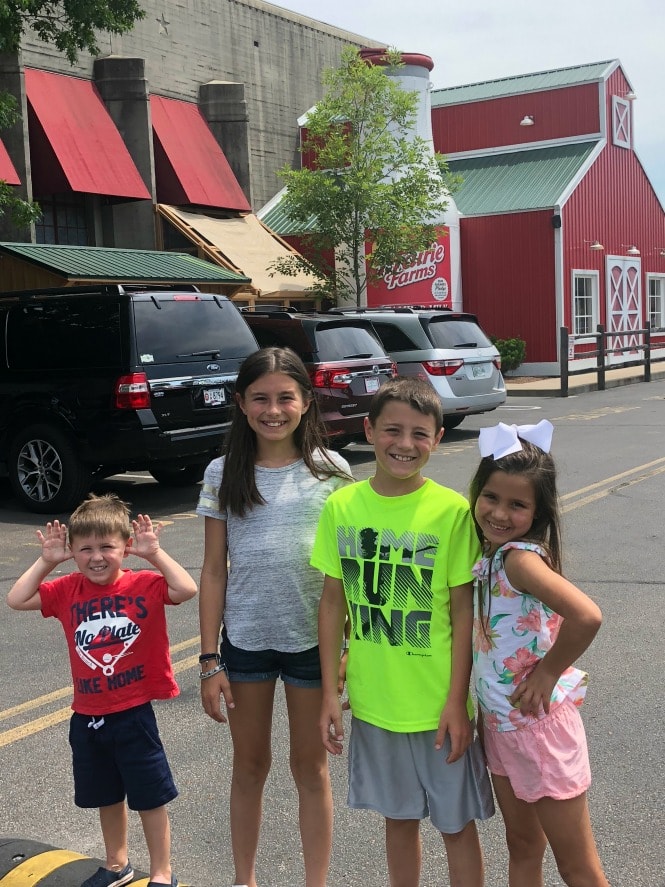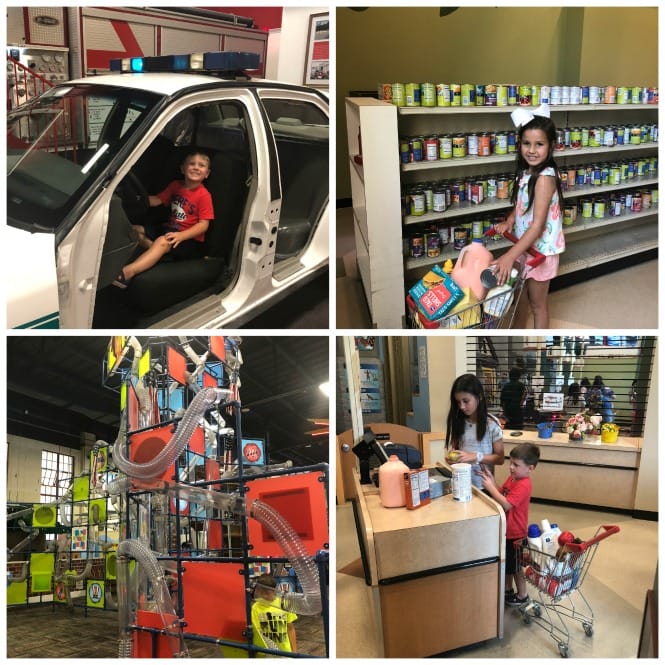 After that, we grabbed some snacks and drinks in the car and headed 3 hours away to Nashville!  Our first stop was to eat an early supper.  We knew the CMA Fest was going on that weekend, so we headed to The Gulch area to eat at a great restaurant called Emmy Squared.
We shared an award winning cheeseburger that was divine, and tried their deep dish pizzas.  I was so glad we stumbled upon this place.  I love Google!  On our way into Nashville I was a googling machine looking for the best Nashville eats, and this one popped up!    After that, we headed to our hotel and let the kids swim before settling in for the night.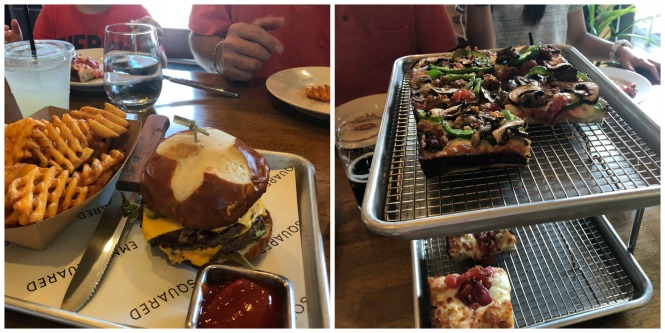 The next morning we woke up and went to church at the Cathedral and headed to breakfast at Another Broken Egg.  We went to the location a block from Honky Tonk Highway.  We found a parking garage right above the restaurant, so that it was easy to sight see for a few hours.  Since the CMA Fest was this weekend, it was PACKED with people, but it was neat to see.  We walked around and even got to hear some music.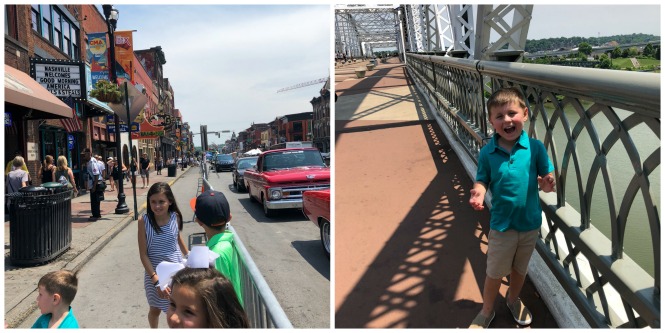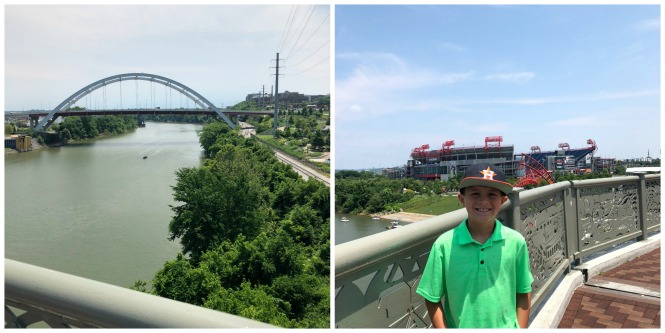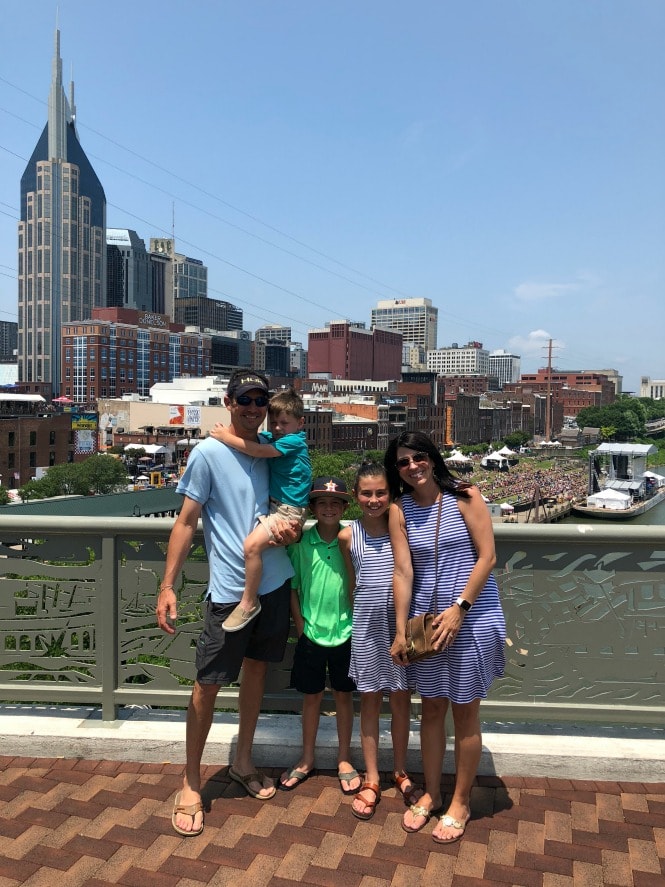 You might notice one of the kiddos is missing.  She was having a bit of a meltdown at that moment.  There was at least one a day.  And now it was the other one's turn to have one.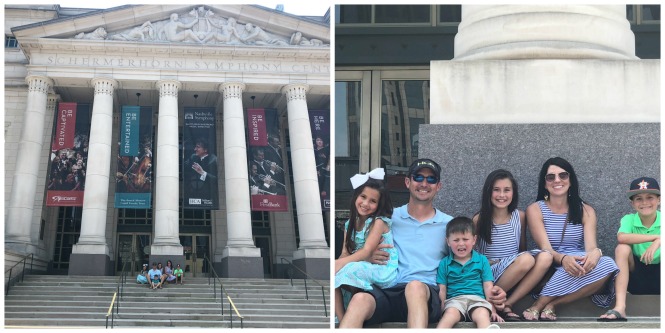 After our walk, we went for ice cream and headed to see the Parthenon.  This was very cool!!  It's a full scale replica of the one in Athens.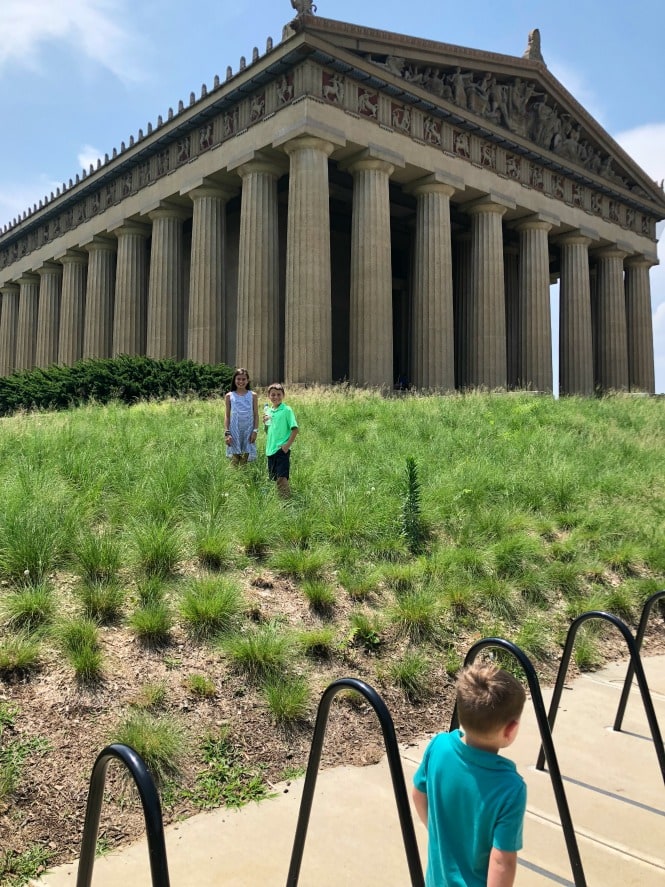 It was massive.  It was also pretty hard to get all four in this picture apparently.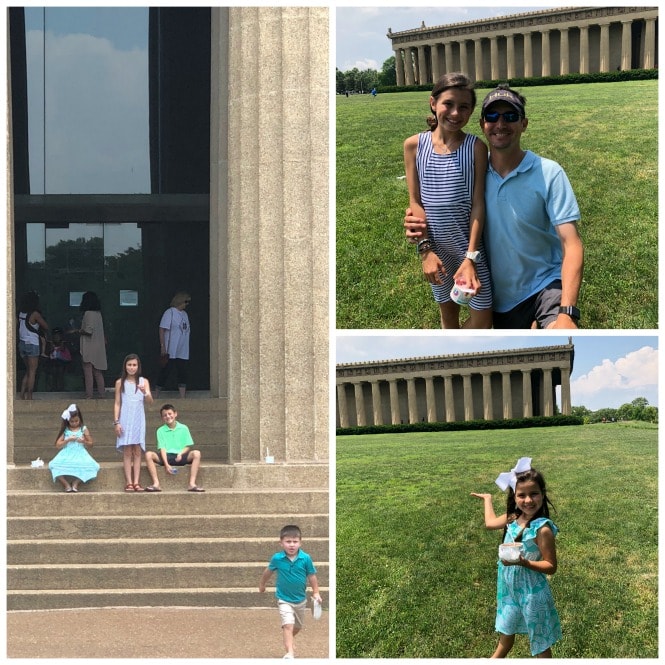 After these two city days, we were off to the cabin in Pigeon Forge for 5 nights!  To say we were excited is an understatement!  It was the highlight of our trip.  When planning this trip, I originally wanted to stay in a cabin for three nights.  Well after researching and finding all the zillion things to do in the Pigeon Forge and Gatlinburg area, I quickly changed that to 5 nights.  Here are some of our highlights!
We loved our cabin!!!  I rented a 2 bedroom cabin from Outrageous Cabins.  They have a ton on their site, and I looked at everyone and every picture before I booked one.  We stayed in the Tennessee Dream.  It was perfect!!  Air hockey, pool table, jacuzzi, and stairs equal happiness for my kids!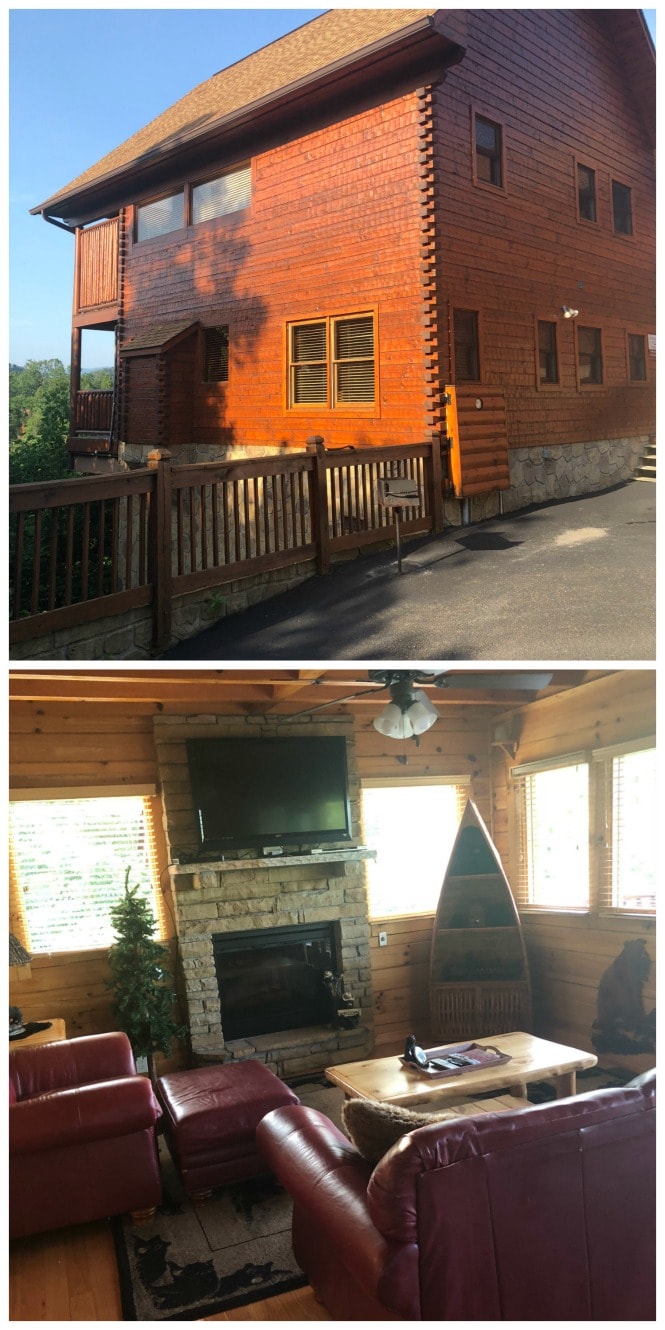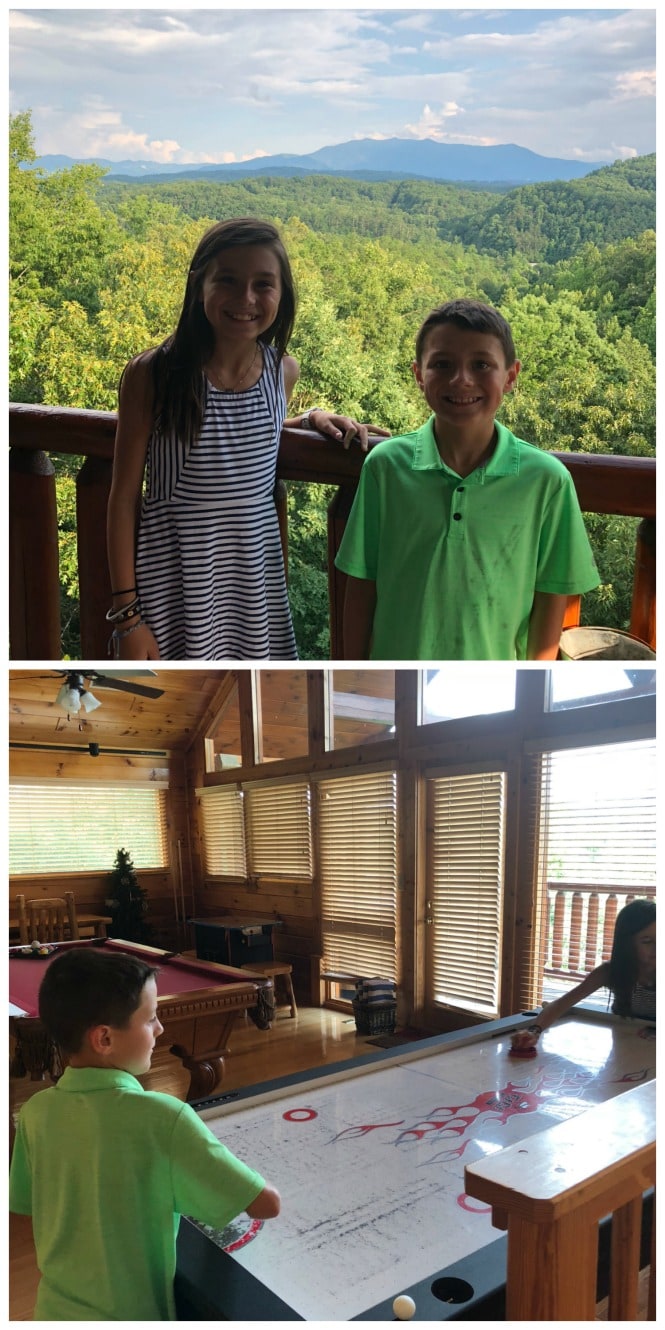 After all that restaurant eating we had been doing we were so excited to cook in that night.  After checking out the cabin, we headed to the grocery store for a few dinners, snacks, and lunches for the week.  The next morning, B.J. and I enjoyed our coffee right here while the kiddos slept upstairs.  It was bliss!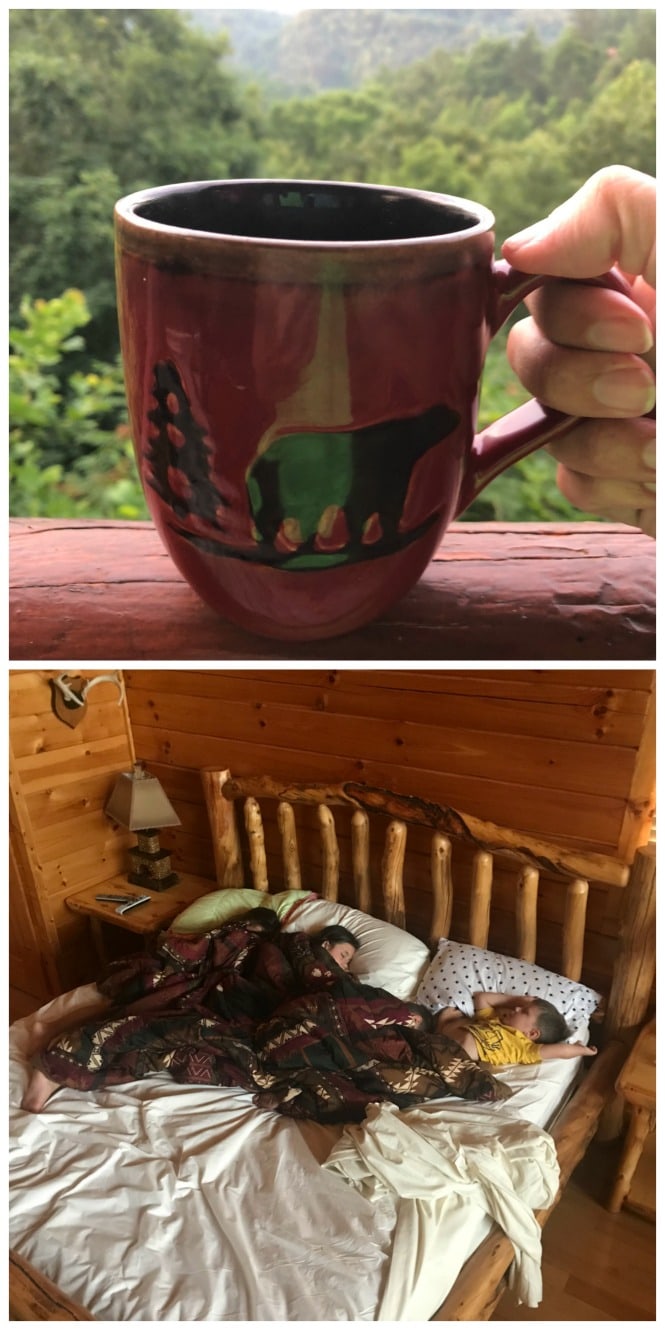 The next morning we woke up early, packed lunches, and headed to our hike to Grotto Falls.  This is a great easy hike for kids!
These Hiking Trails in Smokies are great for families.    This has specific information on Grotto Falls and Laurel Falls.  This link has more information on how to access trails.  This is another great link for trails.  These were about a 30 minute drive from our cabin.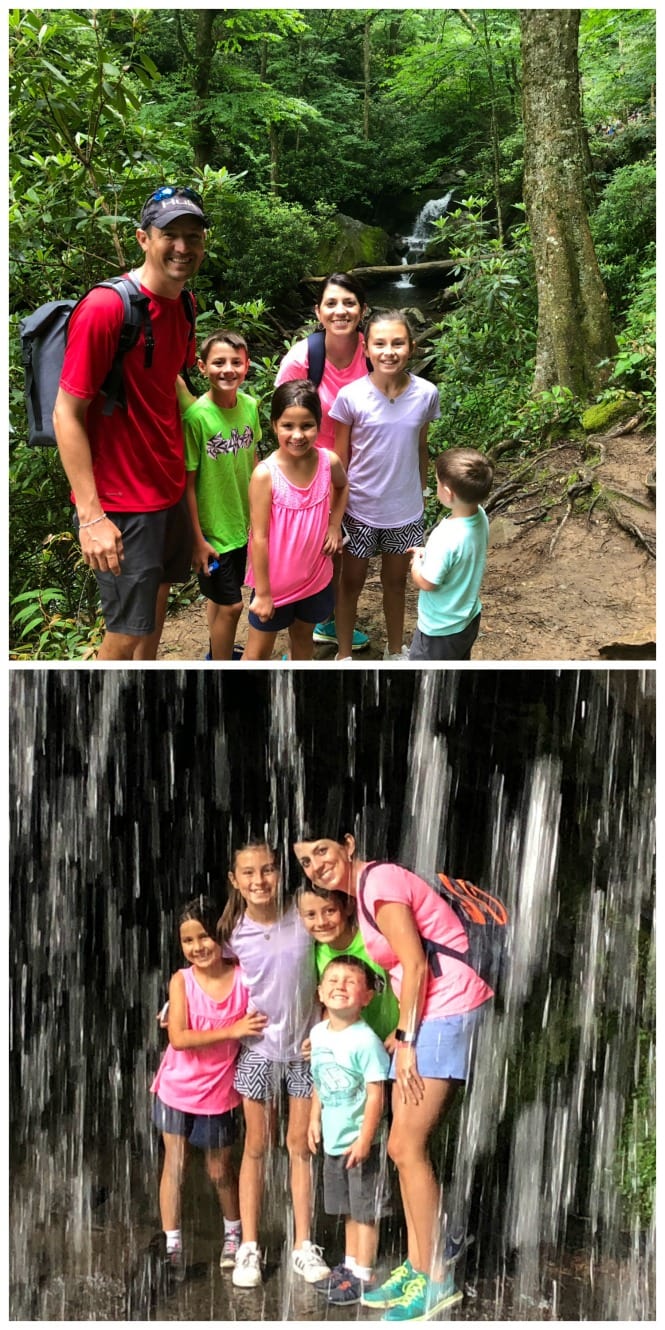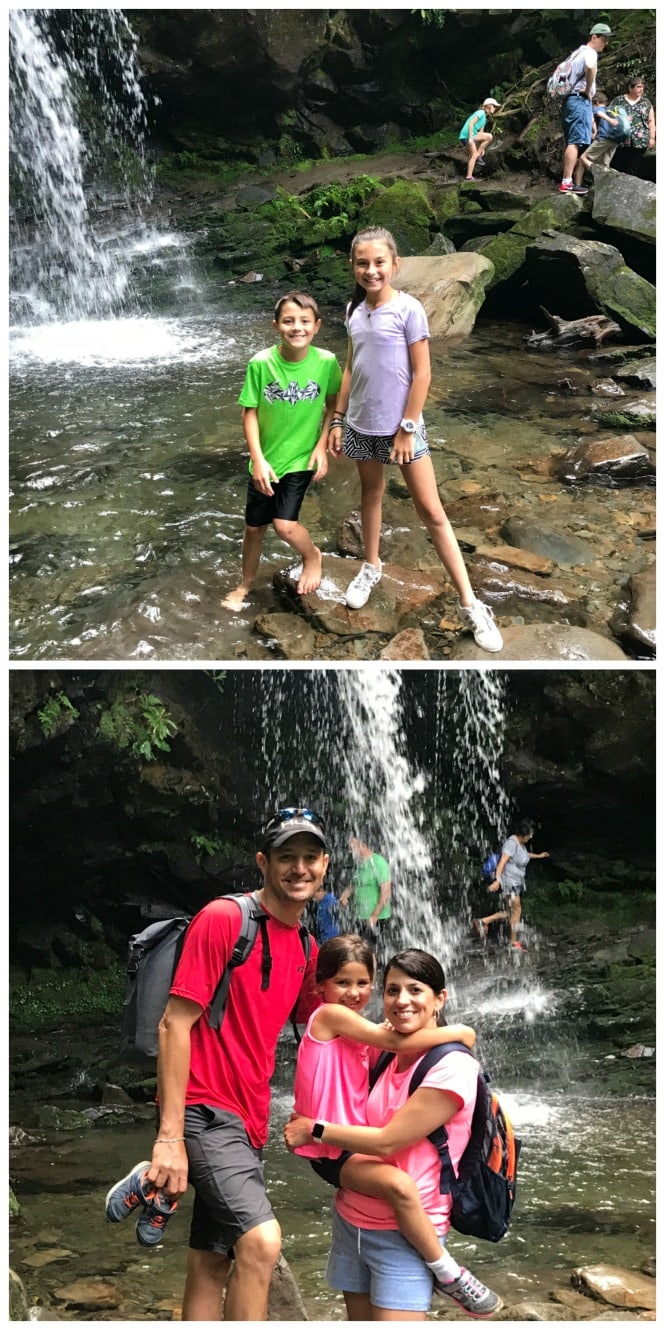 Sheer joy!!  We had a little picnic lunch by the waterfall and we knew we needed to head back because rain was coming.  We ended up getting caught in a pretty scary thunderstorm.  It's pretty much Macy's most memorable moment of the trip.  When people ask her about our vacation, this is what she tells them.  And with every dark cloud in the sky, she gets nervous now.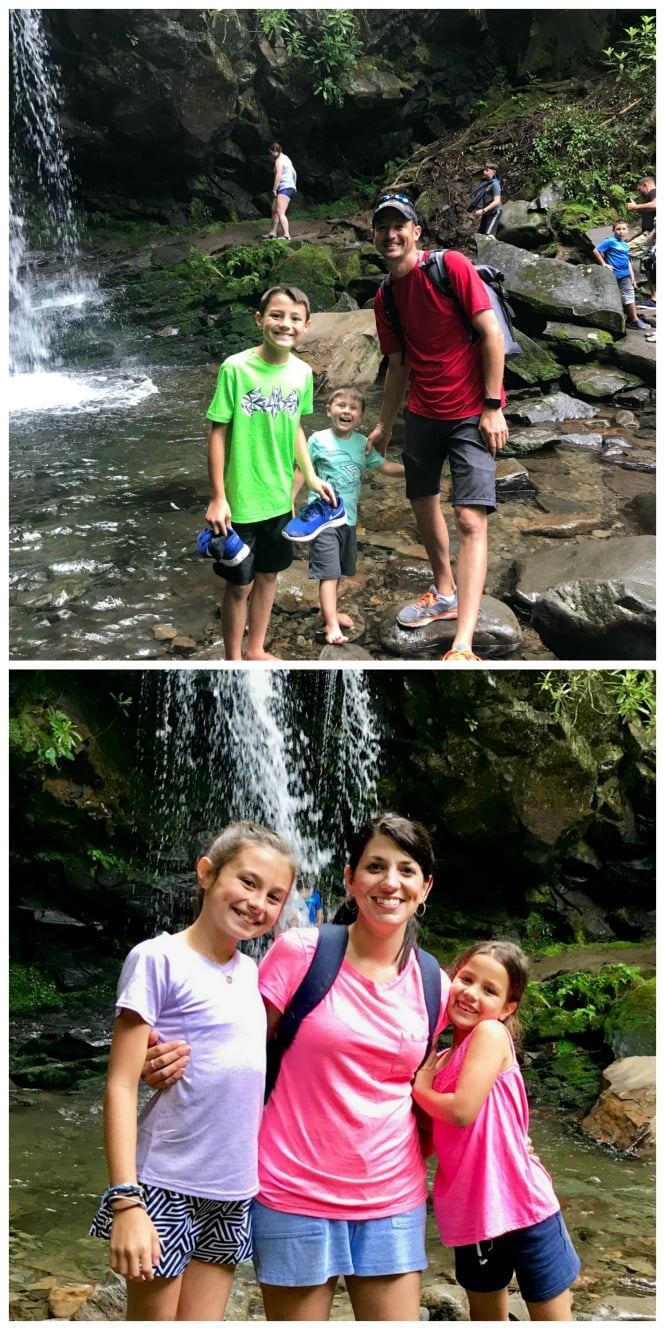 After getting soaked in the storm, we headed back to the cabin to warm up and chill out before heading out to the Dixie Stampede.  This is one of Dolly Parton's dinner theatre shows, and it was definitely a FUN part of our trip.  It is PERFECT for families.  I bought our tickets a few months ahead of time on their website.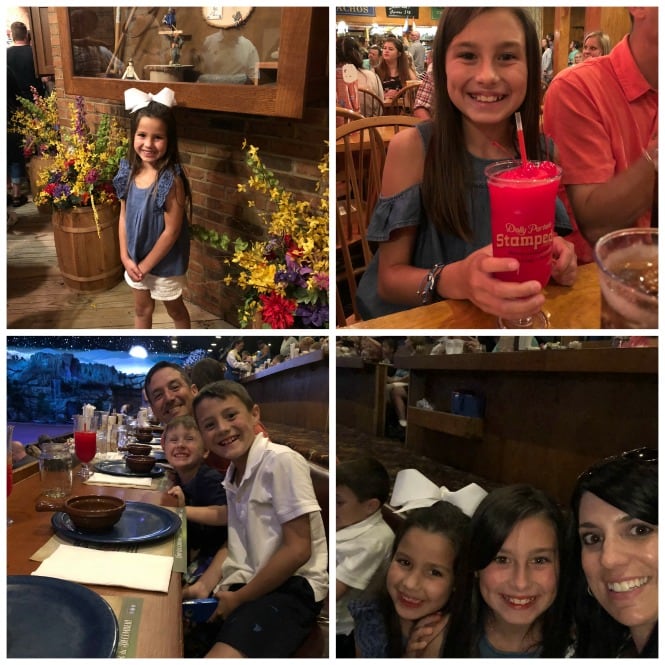 The next morning we woke up and headed to Dollywood!  My goodness…this was a fun day!  And Landry isn't scared of a thing.  He would have gone on every ride if he was tall enough!  We made some great memories that day!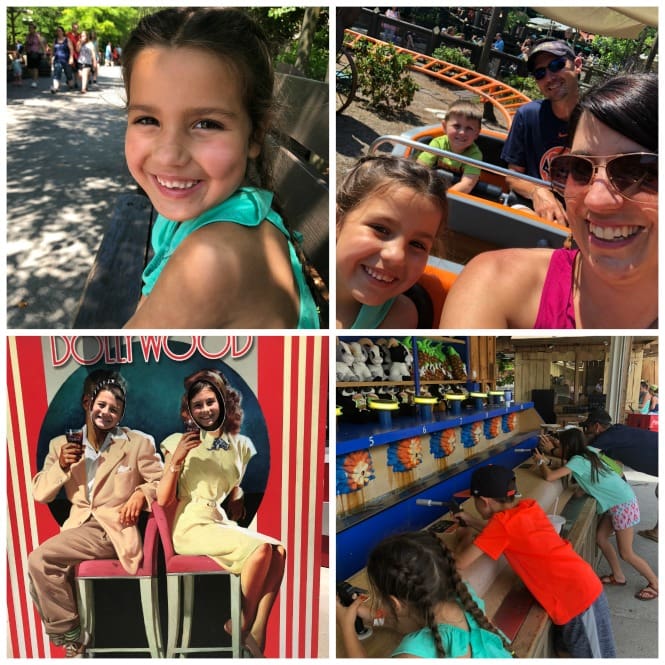 That night we stayed in at the cabin and cooked steaks.  The kids played pool and air hockey.  I loved how relaxing this cabin life was!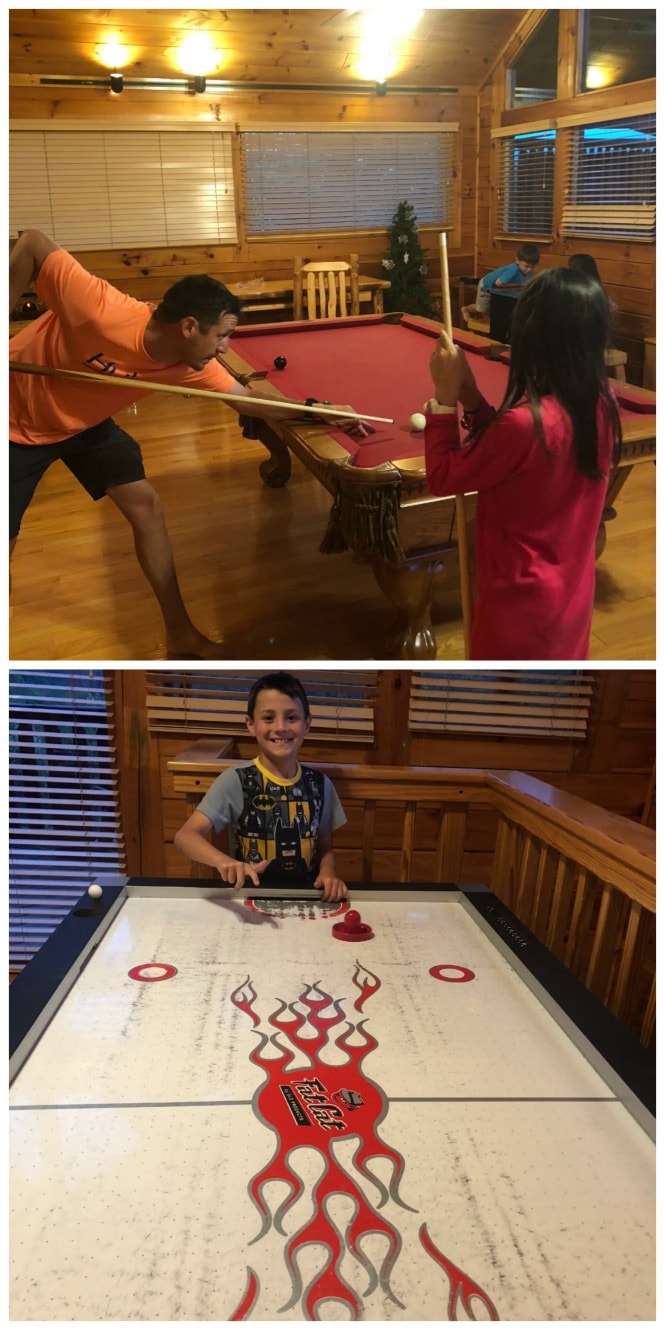 The next morning we woke up and went to Ober Gatlinburg.  This one started out kind of rocky, but it ended up being the kids' favorite day.  We all rode the big lift tram to the top of the mountain where they have alpine slides, a mountain coaster, ice skating, water slide, mini golf, kiddie play area, rock climbing, and more.  We were a little overwhelmed and confused about what was the best price option for us.  You can buy bracelets for unlimited activities or you can pay for ticket booklets.  Different activities cost different amounts of tickets.  I had to take a moment and figure out what was best for us knowing that this was going to be an expensive day.  In the end, I can tell you it was worth it for our family, but I was not sold at first.  If I did it again, I would buy my kids the unlimited bracelets and buy ticket books for my husband and me to share.  My youngest was free, which was nice.  I can also say that I will never ride a mountain coaster again…just sayin'.   And I like roller coasters.  But my husband and my oldest loved it!  The older two could have ridden the ski lift and alpine slides all day!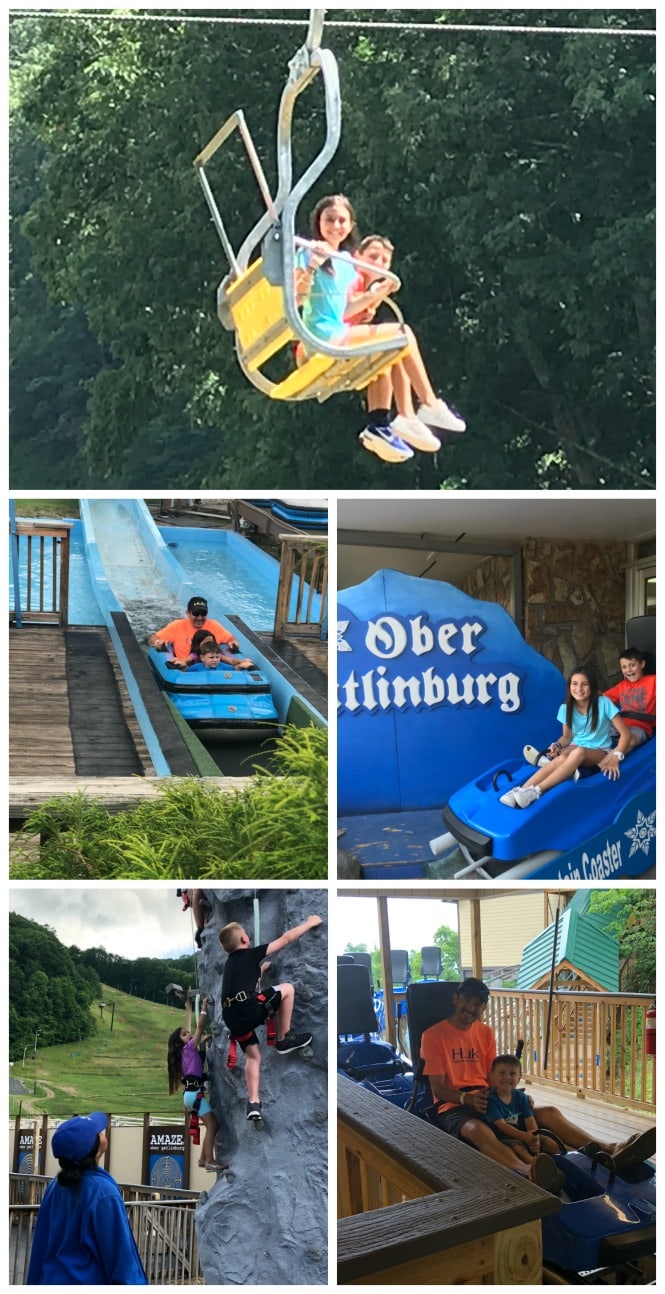 After leaving Ober Gatlinburg, we walked around Gatlinburg a little.  We stopped to eat at the Smoky Mountain Brewery for supper.  It was great!
For our last full day in the Gatlinburg/Pigeon Forge area, we went to visit Cade's Cove.  This is a beautiful valley full of wildlife in the Smoky Mountains National Park.  You can drive the whole loop or just part of it.  There are spots to stop and view along the way.  We even got to see a bear RIGHT NEXT TO OUR CAR!!  I don't have a photo though…. i just took a video!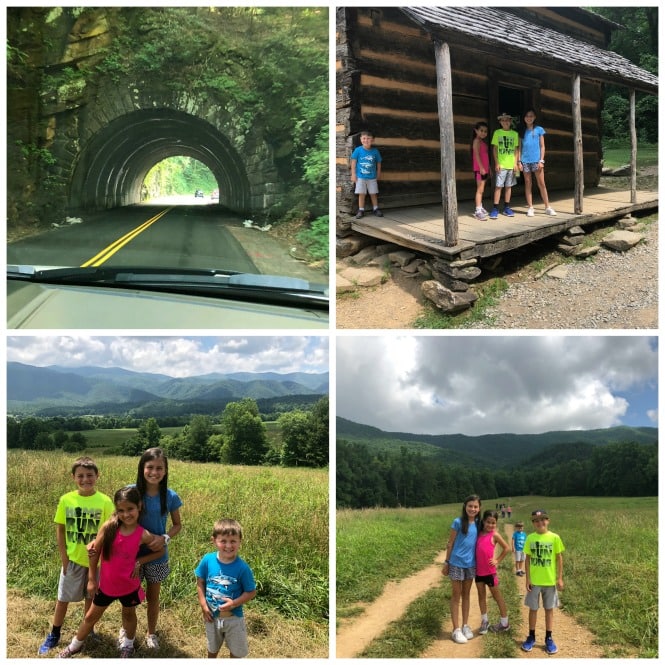 After driving through Cade's Cove, we stopped at the picnic area and had lunch by this little stream.  It was such a nice surprise, and it was definitely a memorable part of the trip!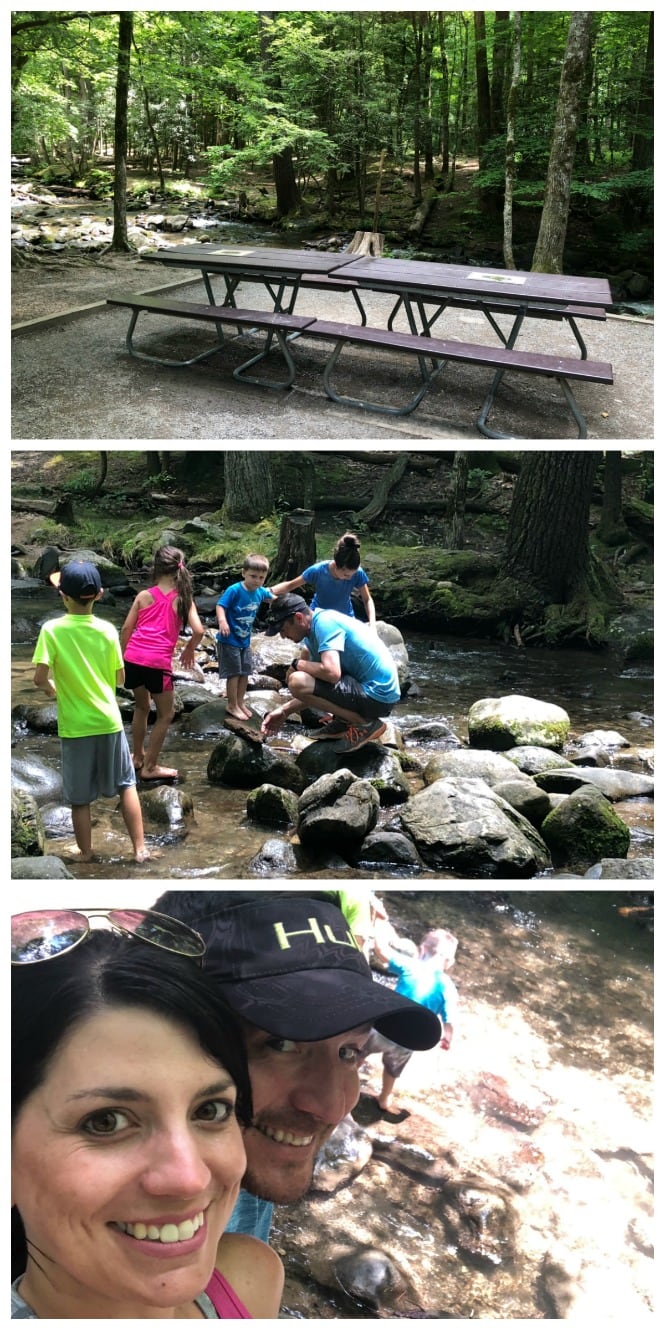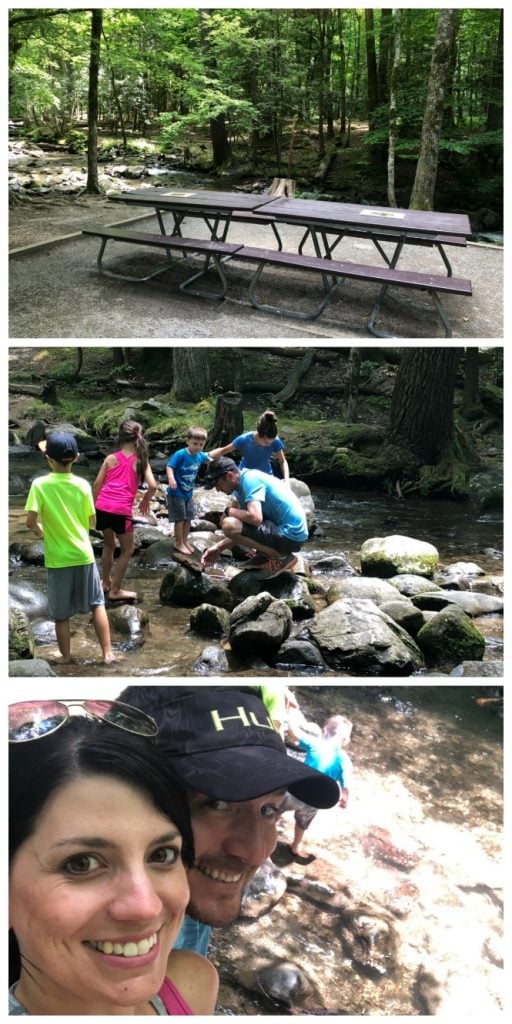 They had so much fun walking through those rocks!!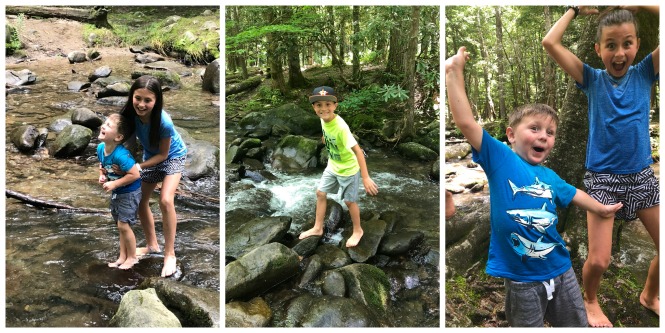 That night we went to the Island at Pigeon Forge.  We ate at Paula Deen's Family Kitchen because it was on my "Must-Do" list.  It's kind of neat because you order 3 main dishes and four sides, desserts for each person and everyone shares.  The food was great!!  It was our most expensive meal though, and Landry was free.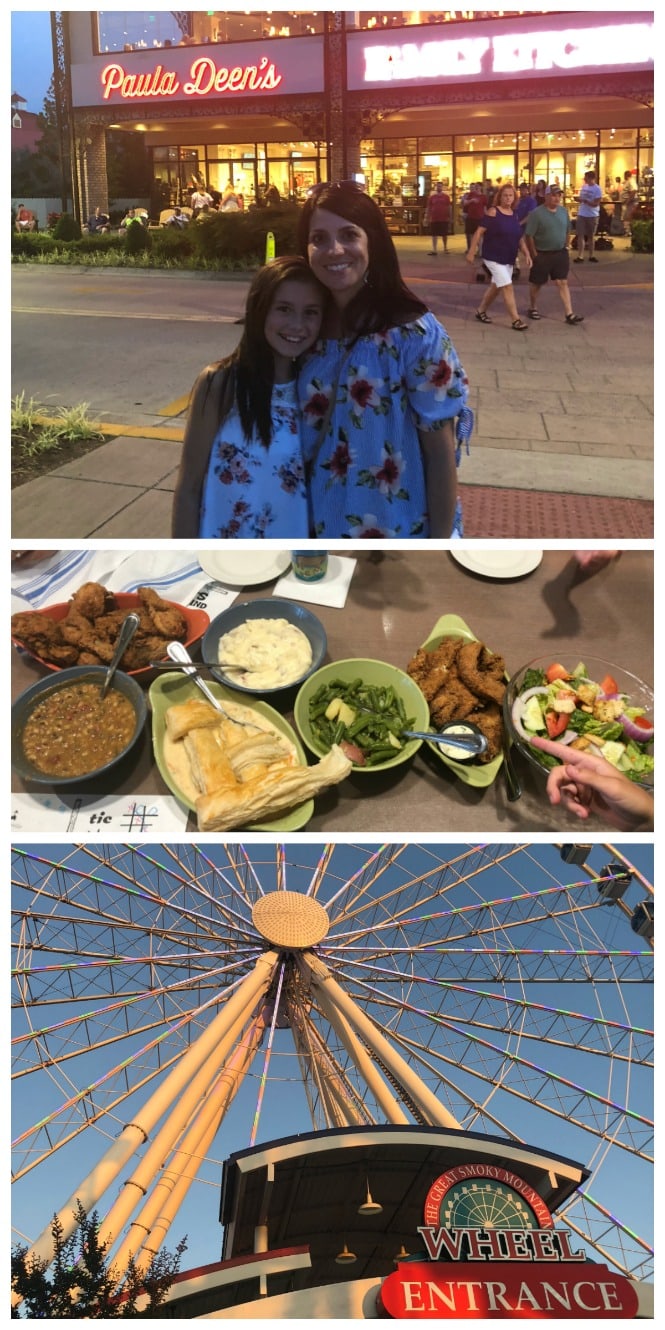 The next morning, we said a reluctant goodbye to our wonderful cabin home for the week and headed a few hours away to Asheville, North Carolina.  We went to see the Biltmore Estate!!!!  All you Downton Abbey fans would love this.  Plus, I was reading The House at Riverton too during this trip.  It was one of my favorite things we did!!  The kids loved getting to go into a mansion with 250 rooms, 43 bathrooms, and a bowling alley!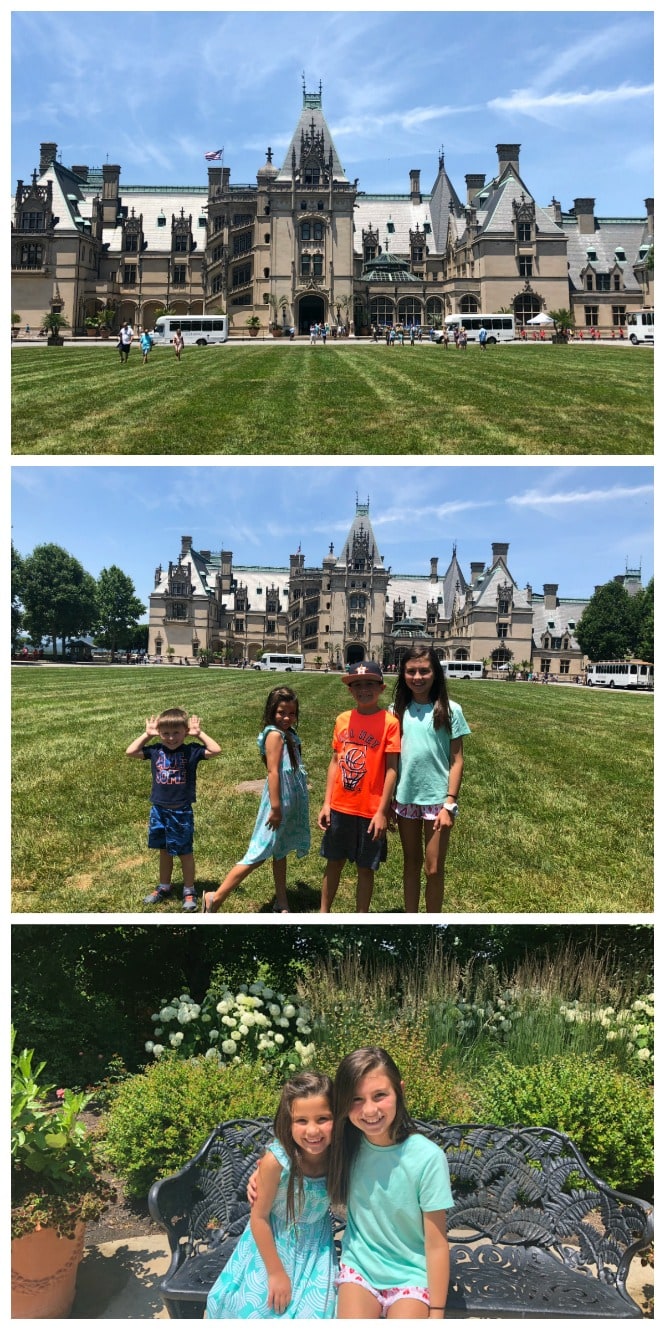 After that we made our way back to Louisiana.  And that wraps up our 8 wonderful nights in Tennessee.  We will definitely be doing that one again!  There are still so many things we didn't get to do!  Looking at you Clingman's Dome!
Send me an email or leave a comment if you have any questions about planning a trip!
Other Family Trips:
Our First Disney Cruise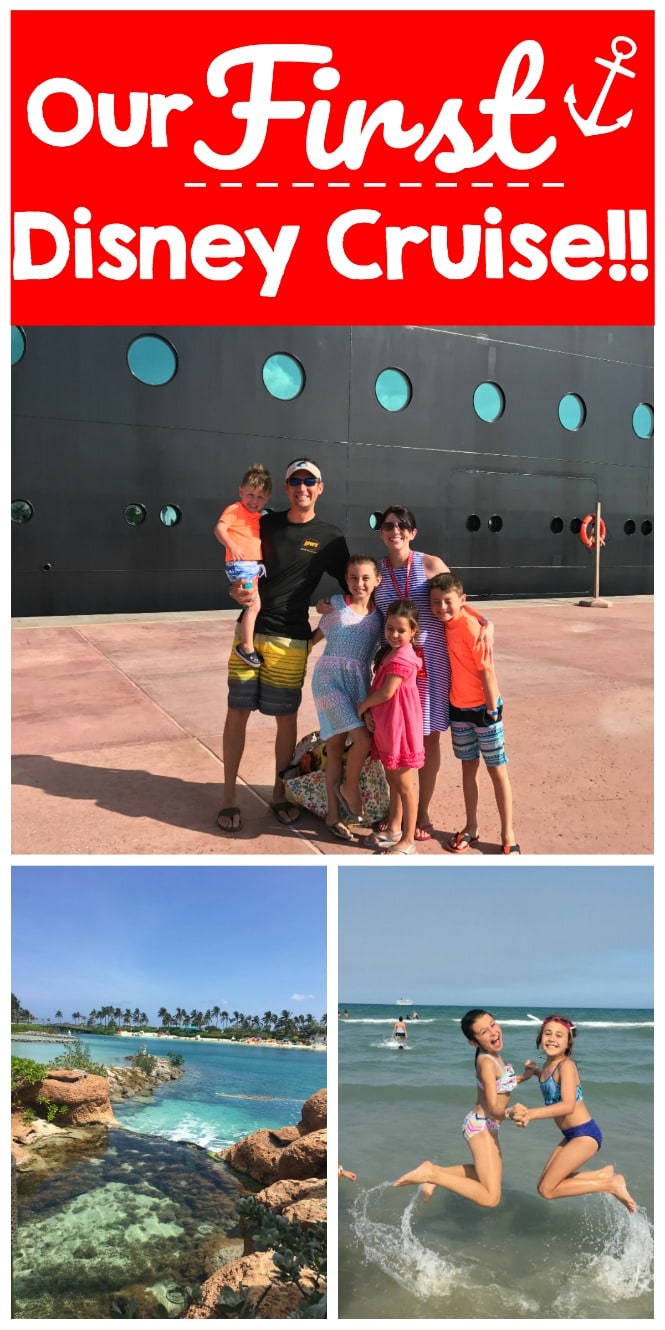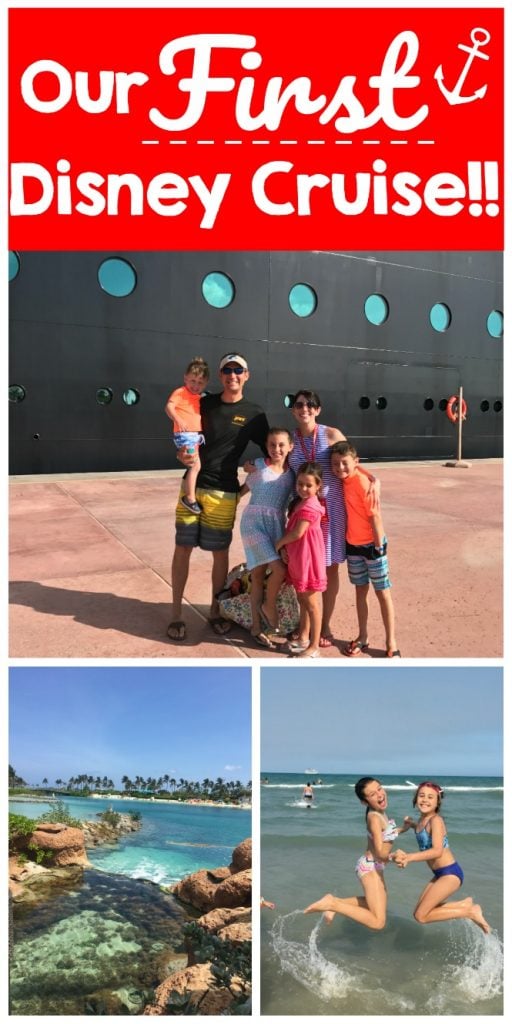 Colorado Road Trip Days 1-3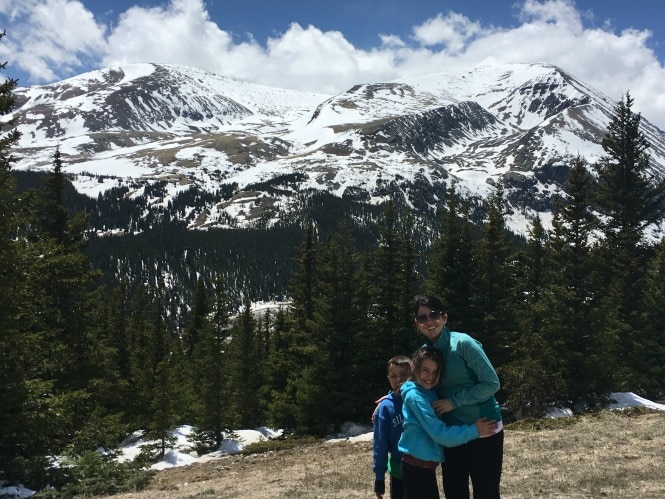 Colorado Road Trip Days 4-6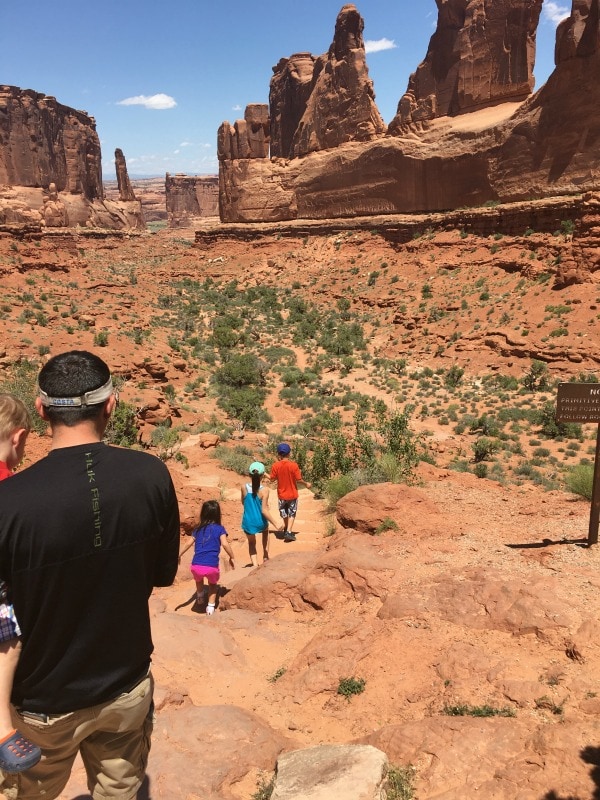 Colorado Road Trip Days 7-11