Today is my last post of our road trip!  I promise I'll get back to posting some recipes soon!  To see Days 1-3, click here and Days 4-6, click here.
On Day 7, we left Moab, UT and headed to Vail, CO.  Let me start by saying I did my research pretty well for this trip, but there was one area where I failed miserably.  That would be the Vail/Breckenridge portion of the trip.  So I'll explain how I should have planned better…
But first, let me just say that the stretch of I-70 heading into Vail and Breckenridge was the most beautiful stretch of road ever!  I had tears in my eyes thinking of how long we had planned this trip, and I was in awe that we were finally there doing it!  It was a great moment on the trip.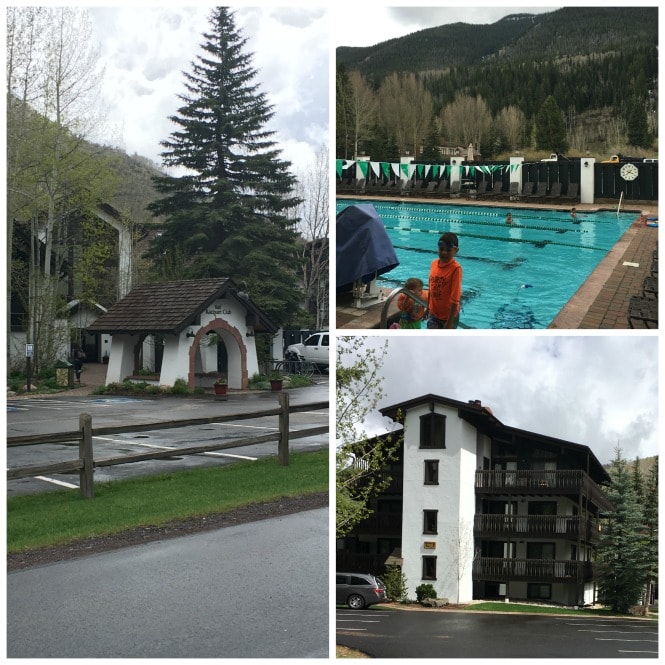 So we booked a condo at the Vail Raquet Club several months before the trip.  We knew we wanted to spend some time there and figured a condo would be a great way to relax.  I booked it through Expedia.  We stayed in a 2 bedroom, and we liked it.  It's not the newest condo ever, but it was perfect for what we needed.  I loved the property too.  The Gore Creek runs right behind it and we could see a little waterfall in the mountains.  It was that perfect "mountain feel."  And because it was the off season, the condo was pretty cheap.
This was Memorial Day weekend, and it was pretty darn cold for us!  See that pool picture.  It was cold, but they wanted to try swimming in the heated pool.  It was pretty warm as long as your whole body was in the water.  So needless to say, they didn't swim long.  So we warmed up inside the cozy condo and cooked hot dogs and watched a movie.  It was a great night!  And I had big plans for the next day…but the weather did not want to cooperate very much.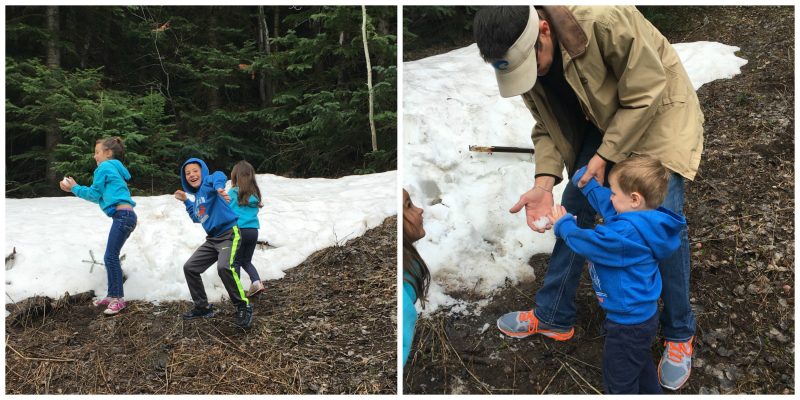 We woke up with plans to walk around and explore the property around the condo.  And the kids wanted to find some snow!  We saw some across the street near the waterfall.  They were so excited!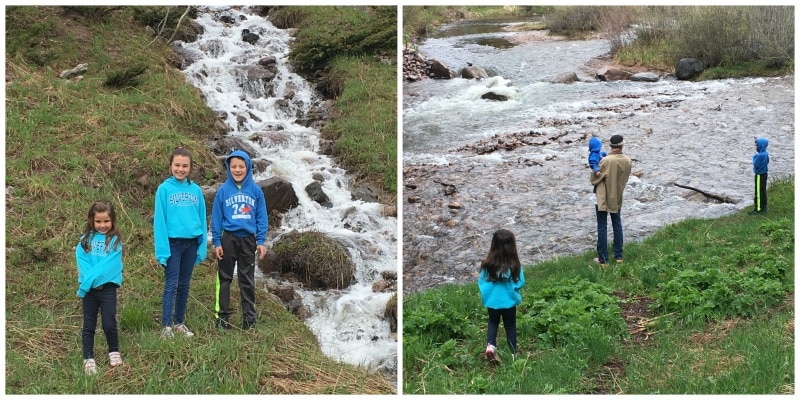 We were FREEZING!  It was a pretty dreary day with off and on rain.  We kept hoping that sun would come out.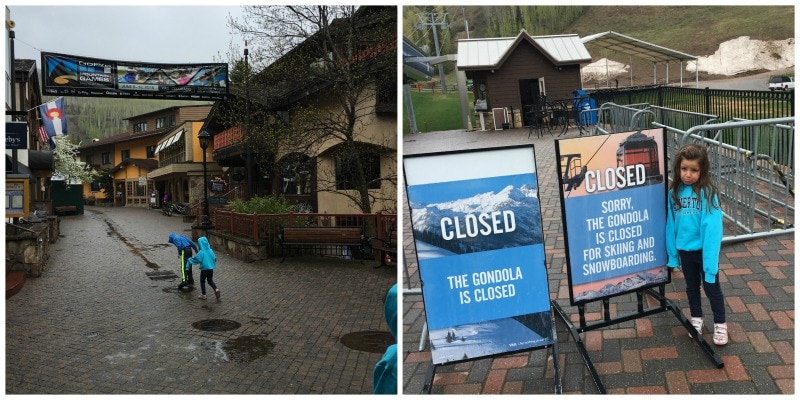 And here is the part I should have planned better.  I didn't realize that we were going in an in-between season where the summer stuff wouldn't be open yet.  I was really sad about the gondola ride being closed.  That was the one thing I was really looking forward to doing.  Next time, we will go a few weeks later when all the summer stuff opens.  Despite the dreary weather, I could see how beautiful Vail Villiage was!  I can't wait to go back!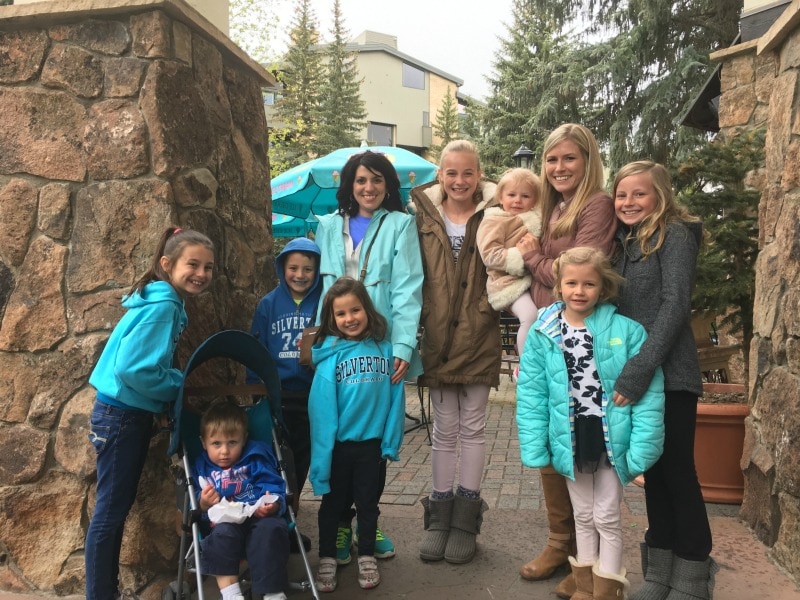 But despite the bad weather, my dear high school friend and her four girls came to meet us for lunch.  She lives in Colorado, and it has been 9 years since I've seen her.  We both have a few more kids since the last time we hung out!  We ate at a pizzeria in Vail Villiage and had some ice cream..in the freezing weather.  It was so good to see her!  It was definitely a highlight of my trip.  In fact, her family is one of the reasons I wanted to take my family on this road trip.  I went with them to drop her off at college when we were 18.  We stopped at many of the same locations on our road trip.  It brought back a lot of great memories!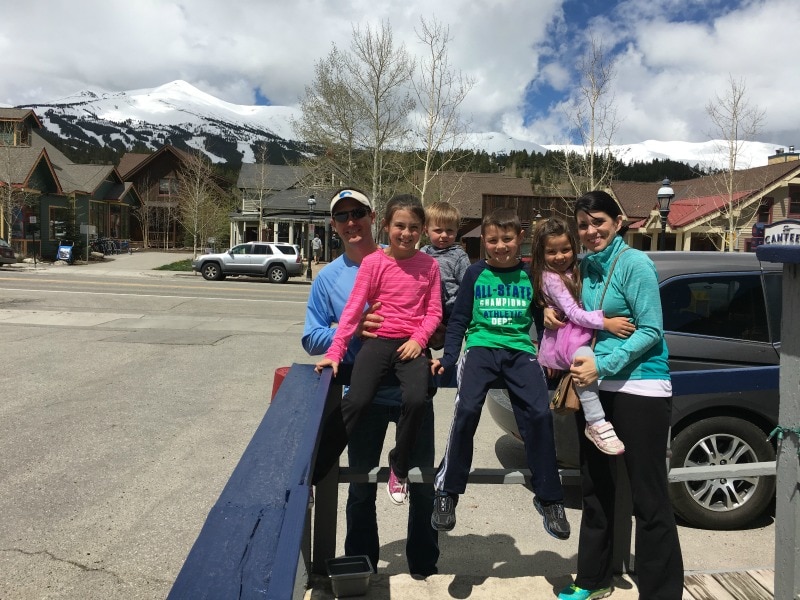 The next day we woke up, packed up the van, and headed to see Breckenridge for the day.  Again, I had great plans for this day.  Even though the weather was prettier for sure, the summer fun park wasn't open yet leaving this a destination we will have to visit again.  We did do one important thing however…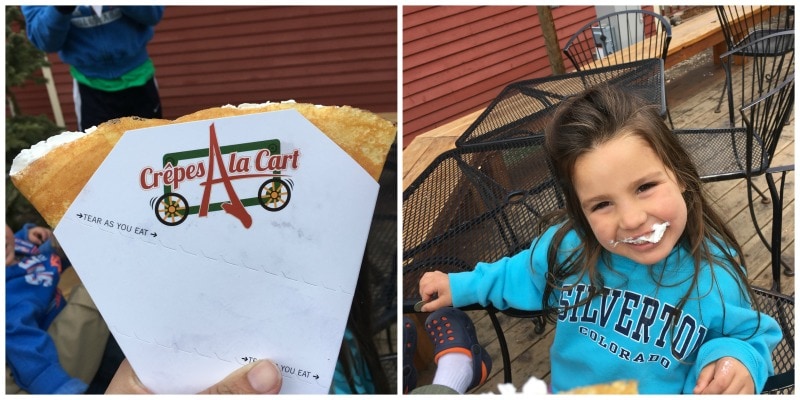 I knew we had to stop at Crepes a la Cart!  So we grabbed some lunch and headed to to the crepe stand.  I didn't know it would be an hour wait, but I knew it would be worth it.  I got the Strawberry Cheesecake, and the kids got:  S'mores, Strawberry/White Chocolate, and Strawberry/Nutella.  I think the S'mores one was my favorite!  Next time, I want to try one of their savory crepes.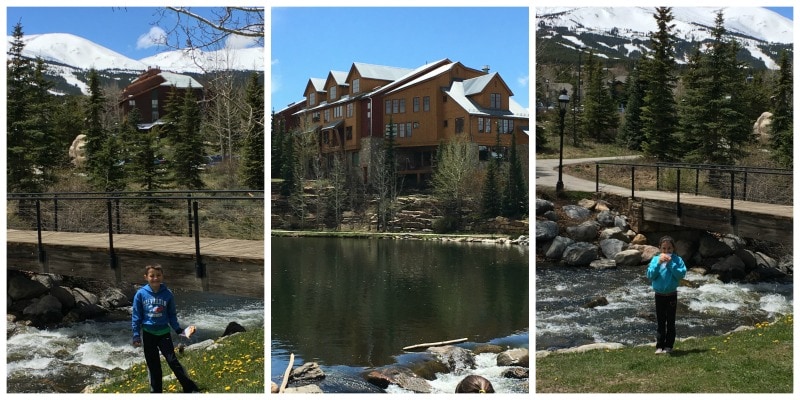 And Breckenridge sure was beautiful too!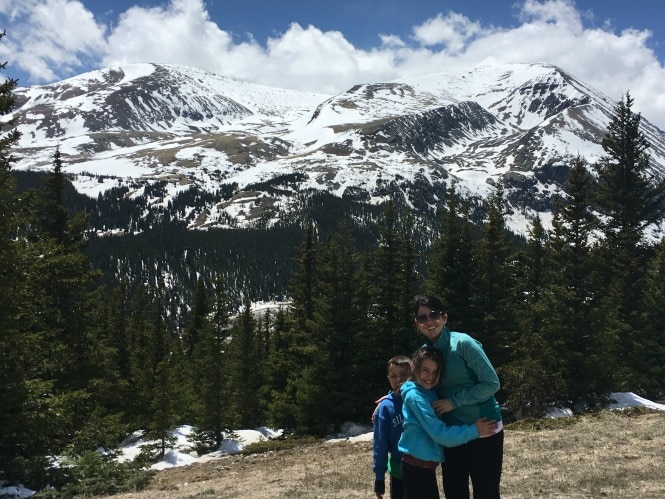 We headed out and stopped at the breathtaking Hoosier Pass to take this picture.  Plus the kids wanted to play in the snow one last time.  As we traveled down south, we saw gorgeous country again.
At this point, we headed out and started making our way home.  We stopped in Trinidad, CO for a night and Fort Worth for a night.  That last day driving home was a little scary in the car.  None of those kiddos wanted to be in there.  We all just wanted to be alone…
Once we made it home that day, we all happily found something to do on our own, including the baby.  He must have sat and played with his toy trucks for hours.  And the look on his face, when he saw our house was priceless!!
Overall, it was the trip of a lifetime.  I cannot believe we did it!  My husband and I were pretty darn proud of ourselves.  The plan is to take another one, but we will wait a few years for that!  🙂
Thanks for following along on our trip too!  If you'd like watch, I made a quick video of all the fun too!  Click here to see it.
For Days 1-3, click here.
For Days 4-6, click here.
And if you need some supper ideas for the week, check out this week's menu plan.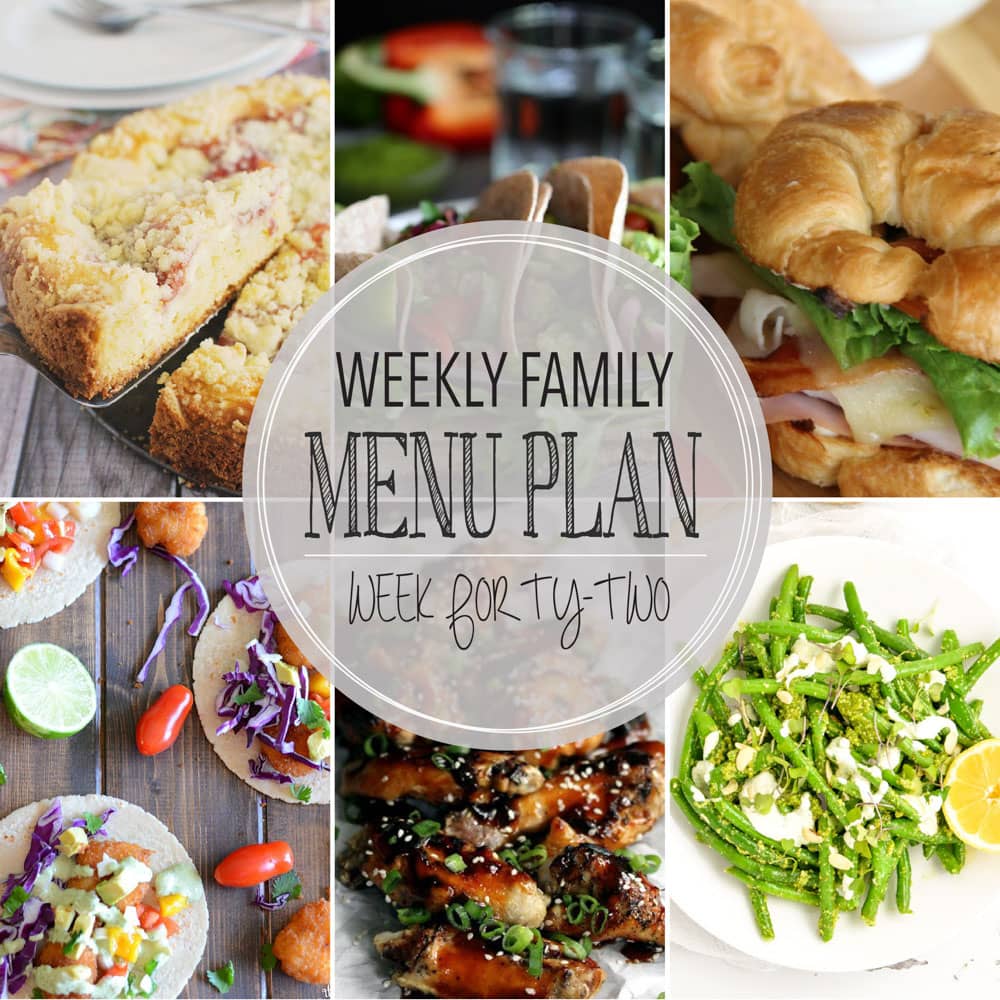 Going on your own road trip?  Check this out!
20+ Road Trip Snack Ideas