Surprise Disney Trip – How we pulled off the ultimate Disneyworld surprise trip…TWICE! Get inspired with some simple tips to make your Disney vacation one to remember!
Well, we did it! We pulled off another surprise Disney trip again! It is truly the most fun sort of surprise I can ever pull off on my kiddos. I love having to be super sneaky, and boy did I have my work cut out for me this time!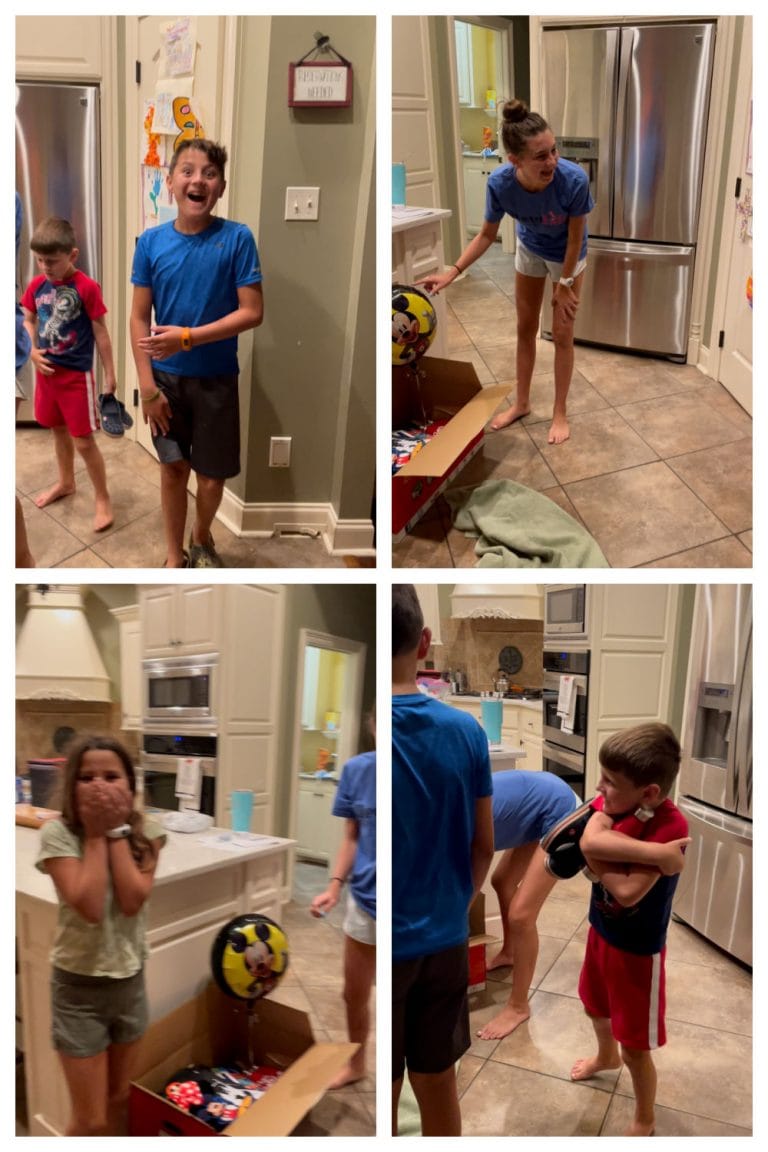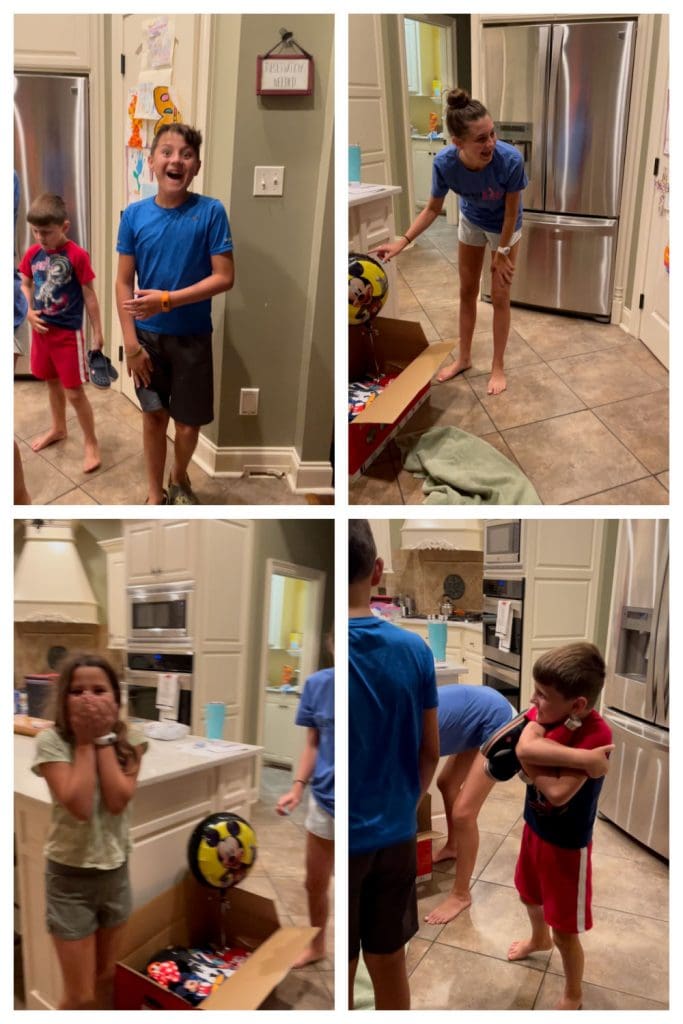 So why did we do another one? Well, you can see our first surprise trip here. My younger two kids didn't really get to experience the first one too much. Macy was two and Landry wasn't even born yet. So, I wanted to do this for them too. Plus, I love a good surprise! I decide to keep things really simple this go round. So be sure to keep reading to find out how we surprised them this time and how to pull off your own surprise too!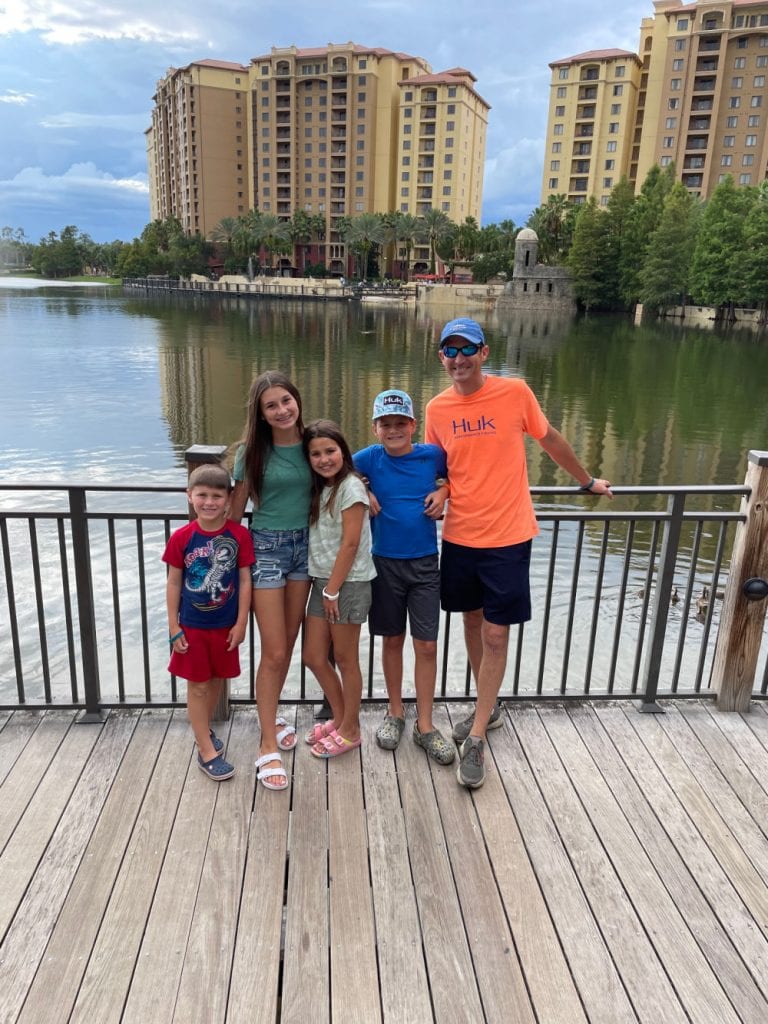 We woke everyone up to a surprise box filled with Disney-themed items and topped with a Mickey balloon. This was 3:00 in the morning folks! We left for about 3:30 and made it in about 12 hours with 1 STOP! I'm so proud of my kids! They slept all the way until our first stop, and made it the rest of the way. It was a true miracle! For this trip, we decided to stay off property. We've always done Art of Animation, but I wanted to try things differently. It was a great decision! This year, we stayed at the Wyndham Grand Bonnet Creek, and I'm going to do a whole post on that place for you guys plus a video!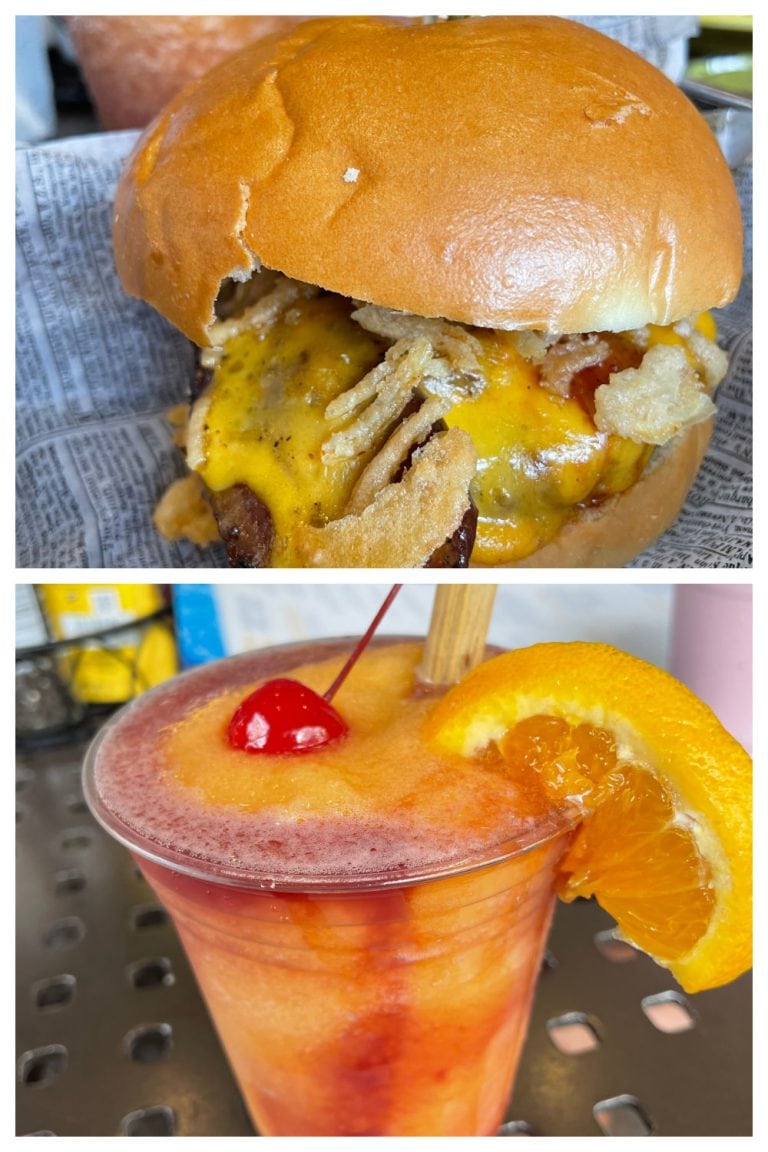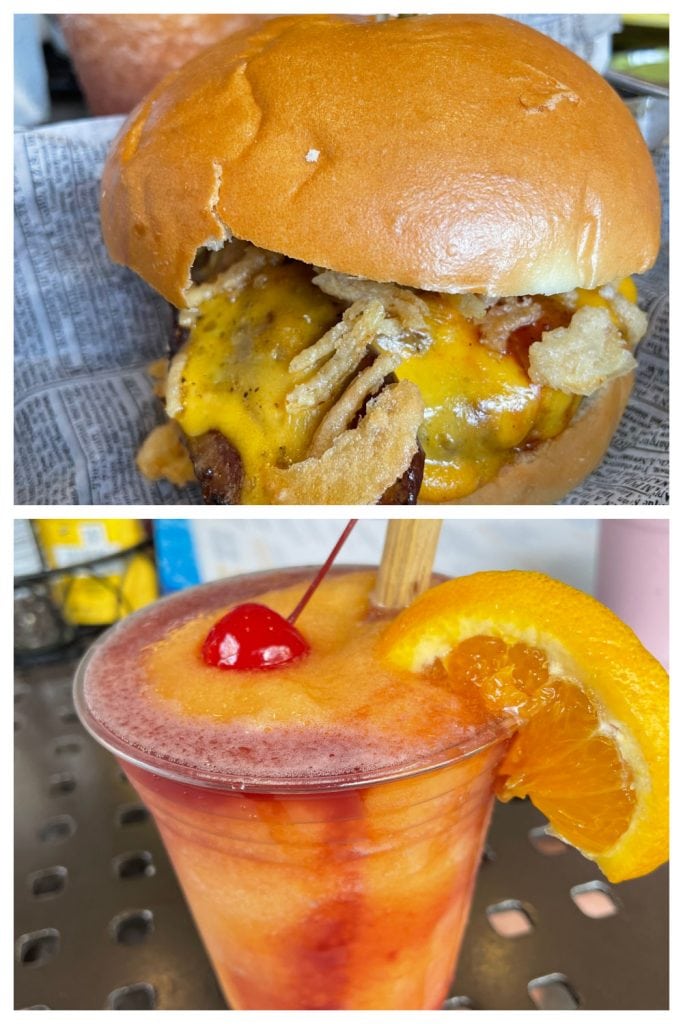 After arriving and pulling off that surprise, I decided it was time to celebrate with a nice frozen sangria and a glorious cheeseburger at the hotel pool bar and grill. We had a big day the next day, and we were pretty exhausted from our early wake-up time, so we called it a night shortly after this.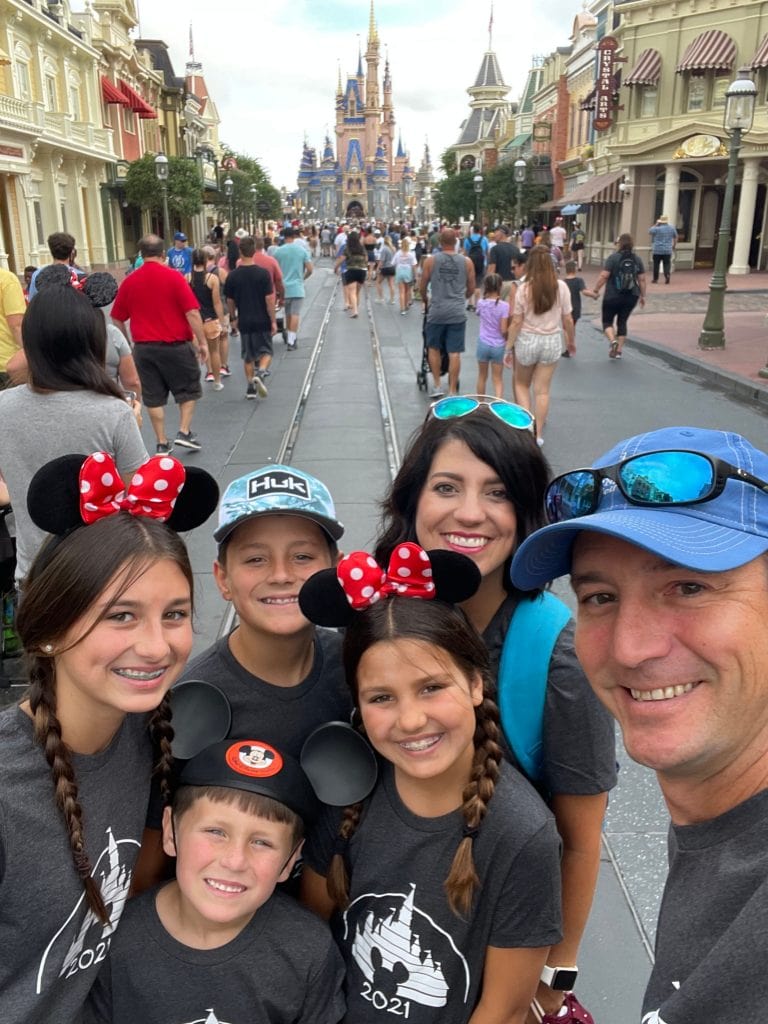 The next day we headed out to Magic Kingdom!! It's everyone's favorite park, and I just couldn't wait. I just love the way that park makes me feel!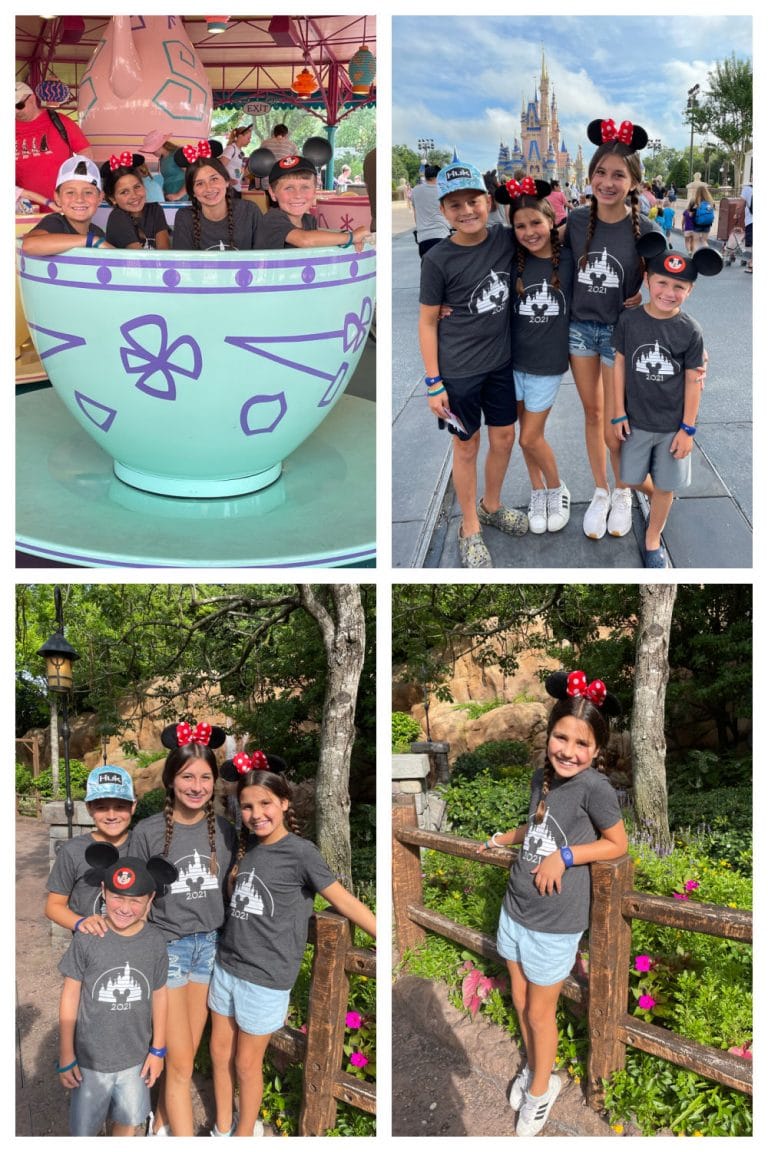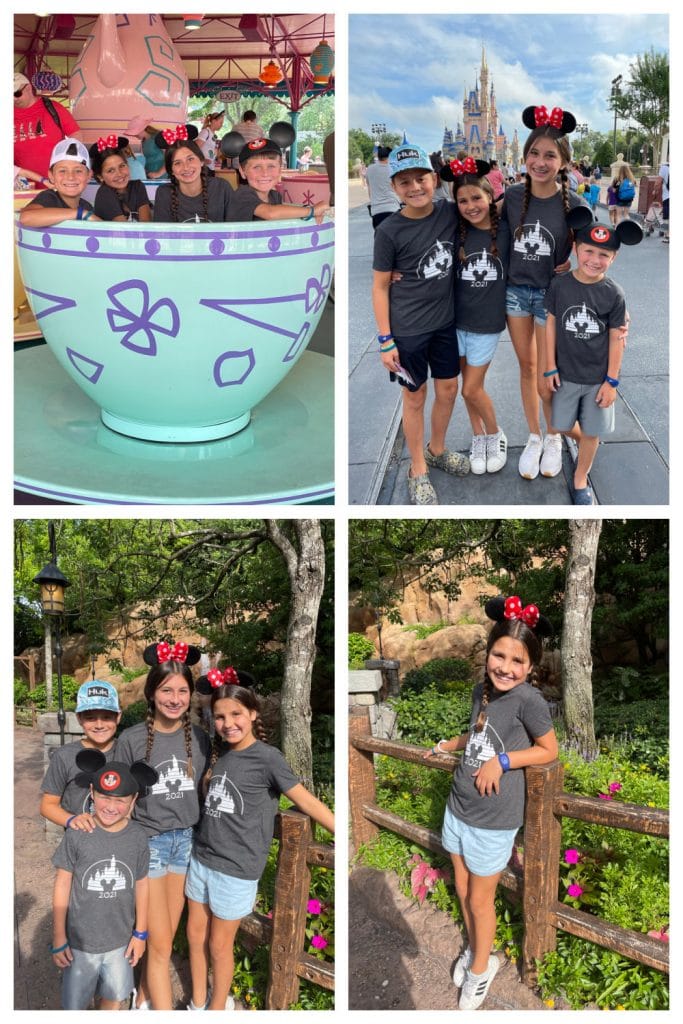 It was a magical day! We rode all the things too! We like to take a little afternoon break, so we headed back to the resort for a swim and then we were back at by 5:45!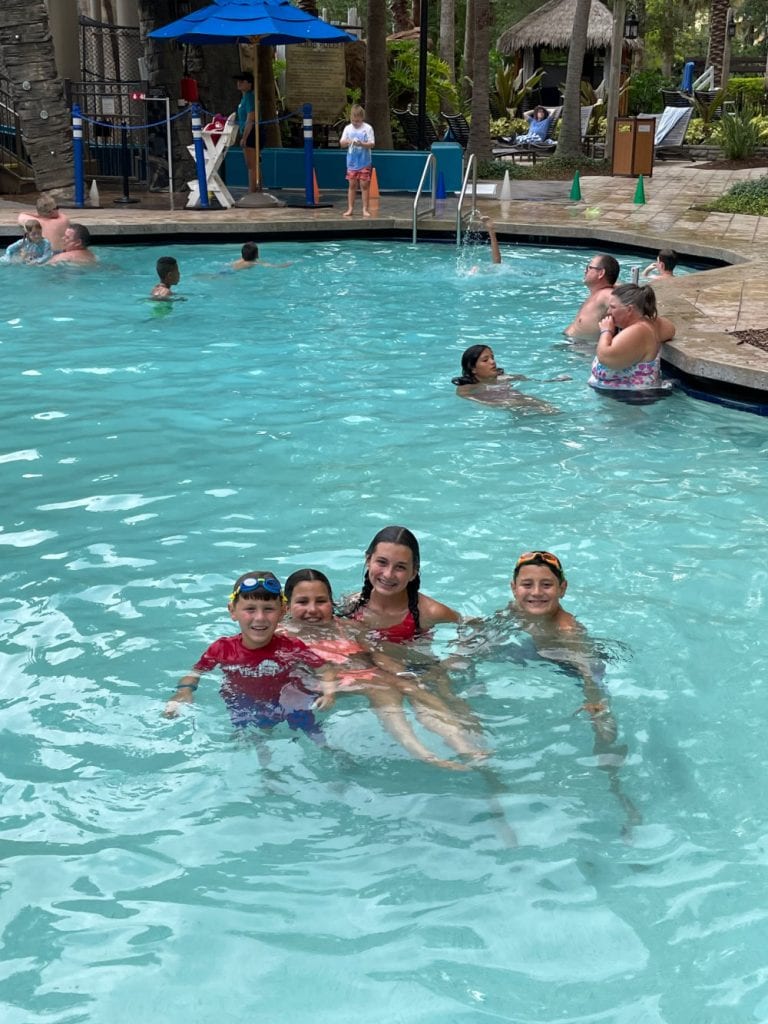 Oh this resort was so fabulous! It was right there in the middle of Disney everything! I cannot wait to share all about it!
For those wondering, we did not get a dining plan this time. It actually worked out great! We just stopped at quick service destinations and snack carts to grab a bite or a drink as we got hungry. Not having reservations was kind of freeing!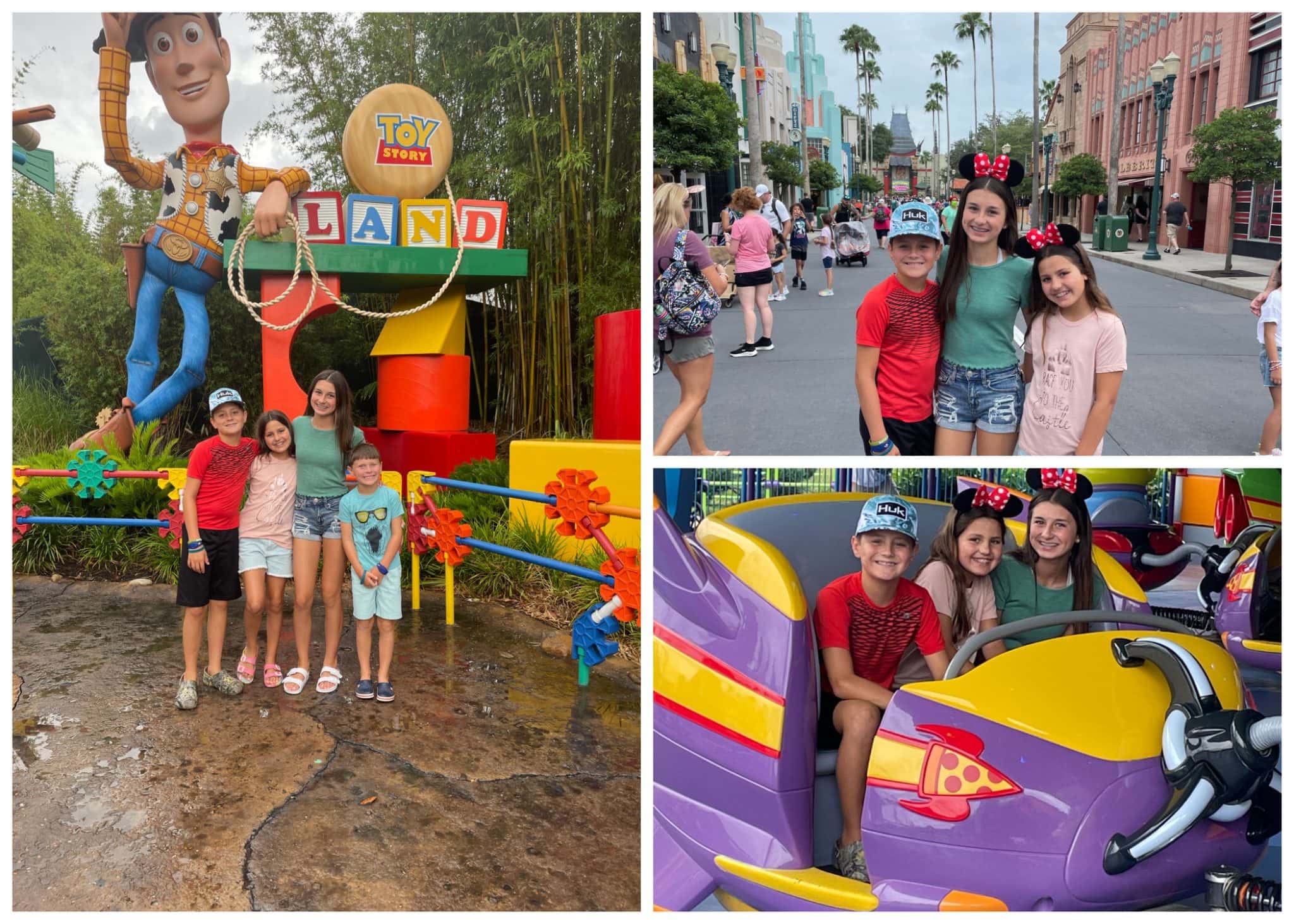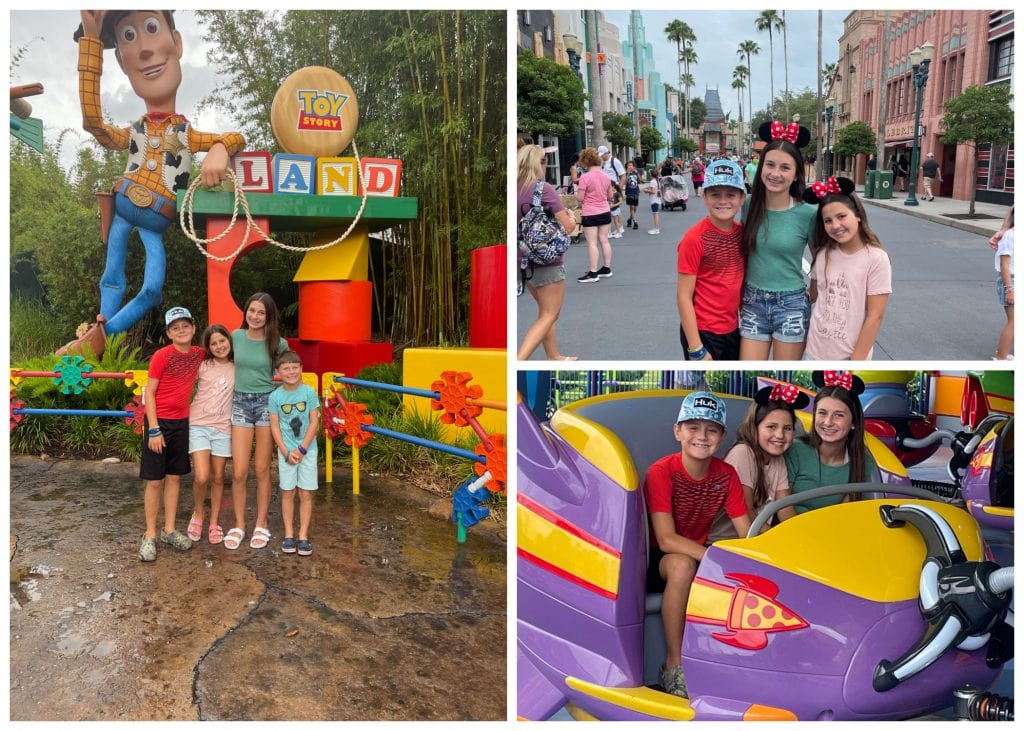 The next day was Hollywood Studios! We kind of had a rocky start. Landry was not feeling well, and we think he might have had a little bug. He and B.J. stayed back at the hotel for the day, and then headed back with us that afternoon. This was such a FUN day despite a rough start. We had the best time on the rides here! My little kiddos are fearless! They ride more than me and the big kiddos!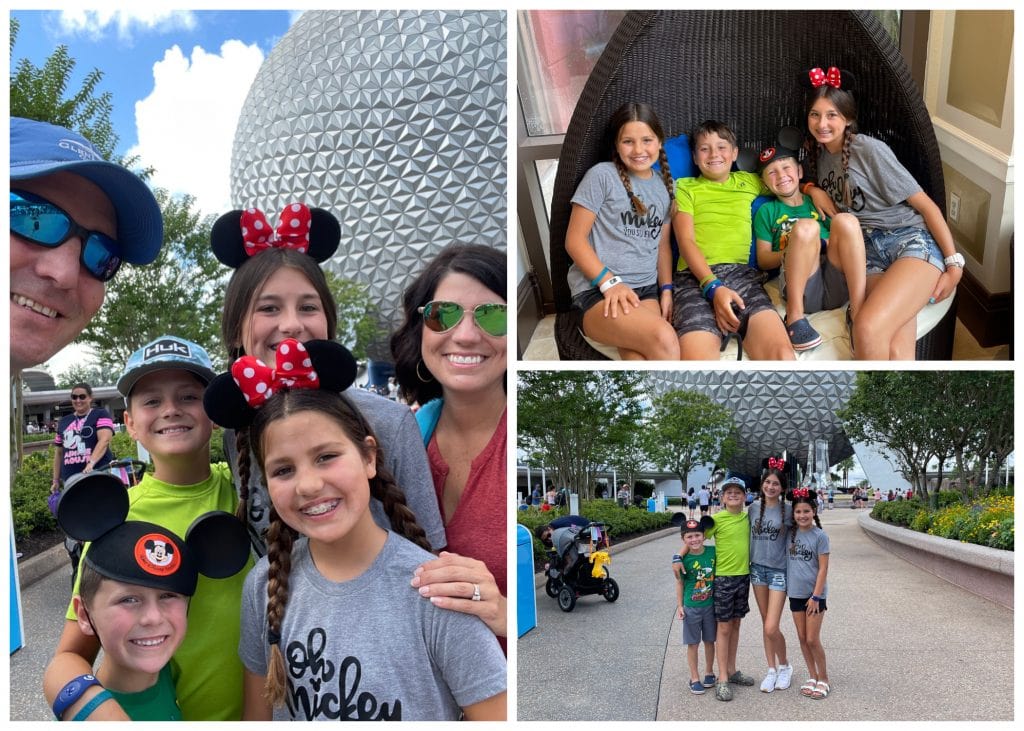 The next day, we ate a yummy buffet breakfast at the resort and headed out to Epcot! I love this park!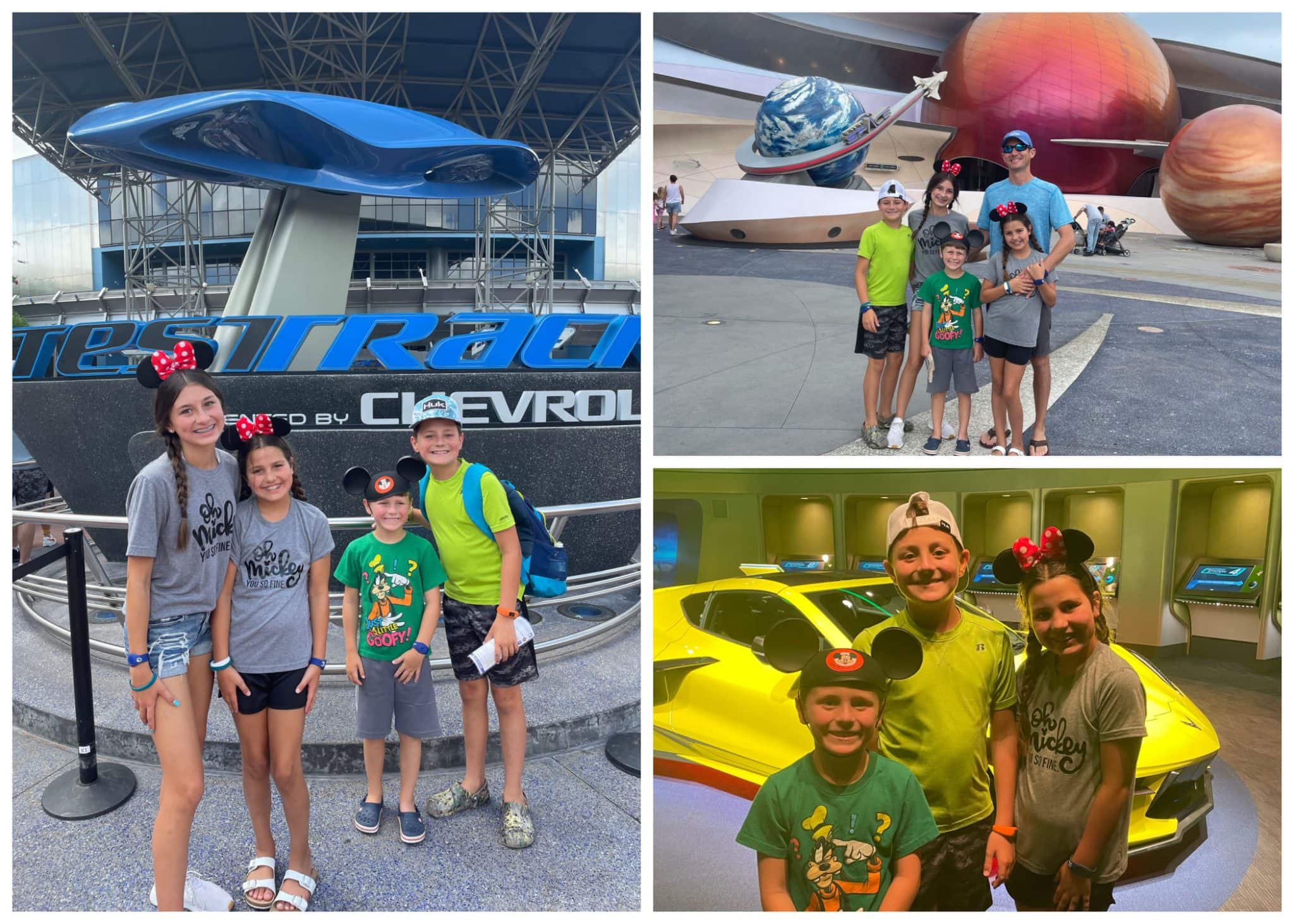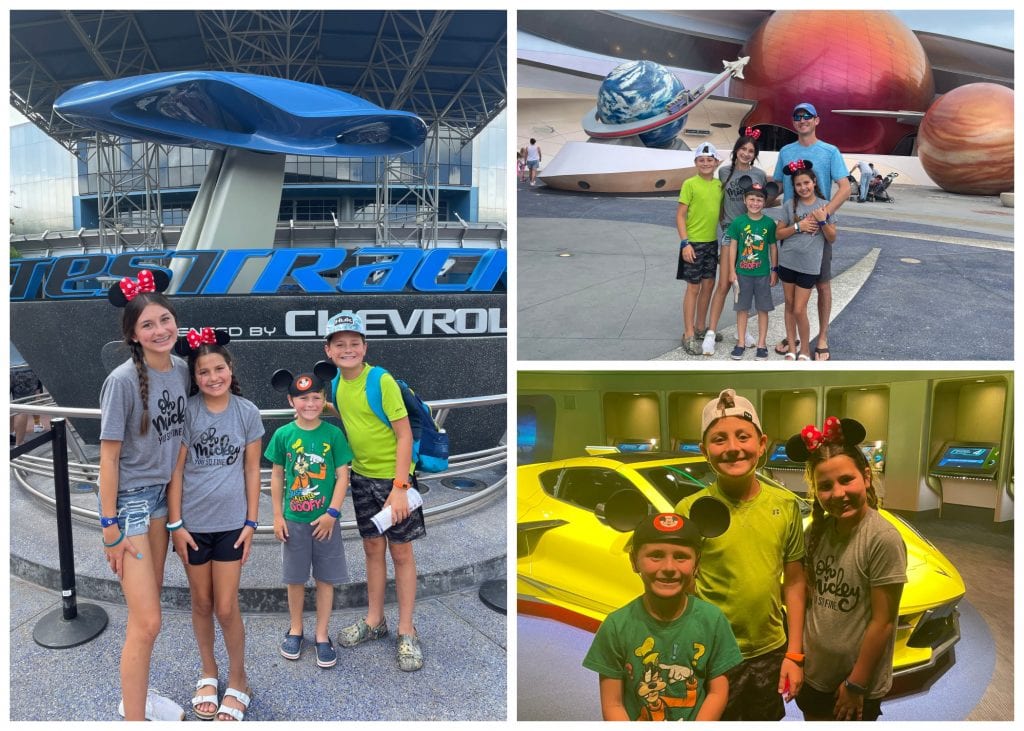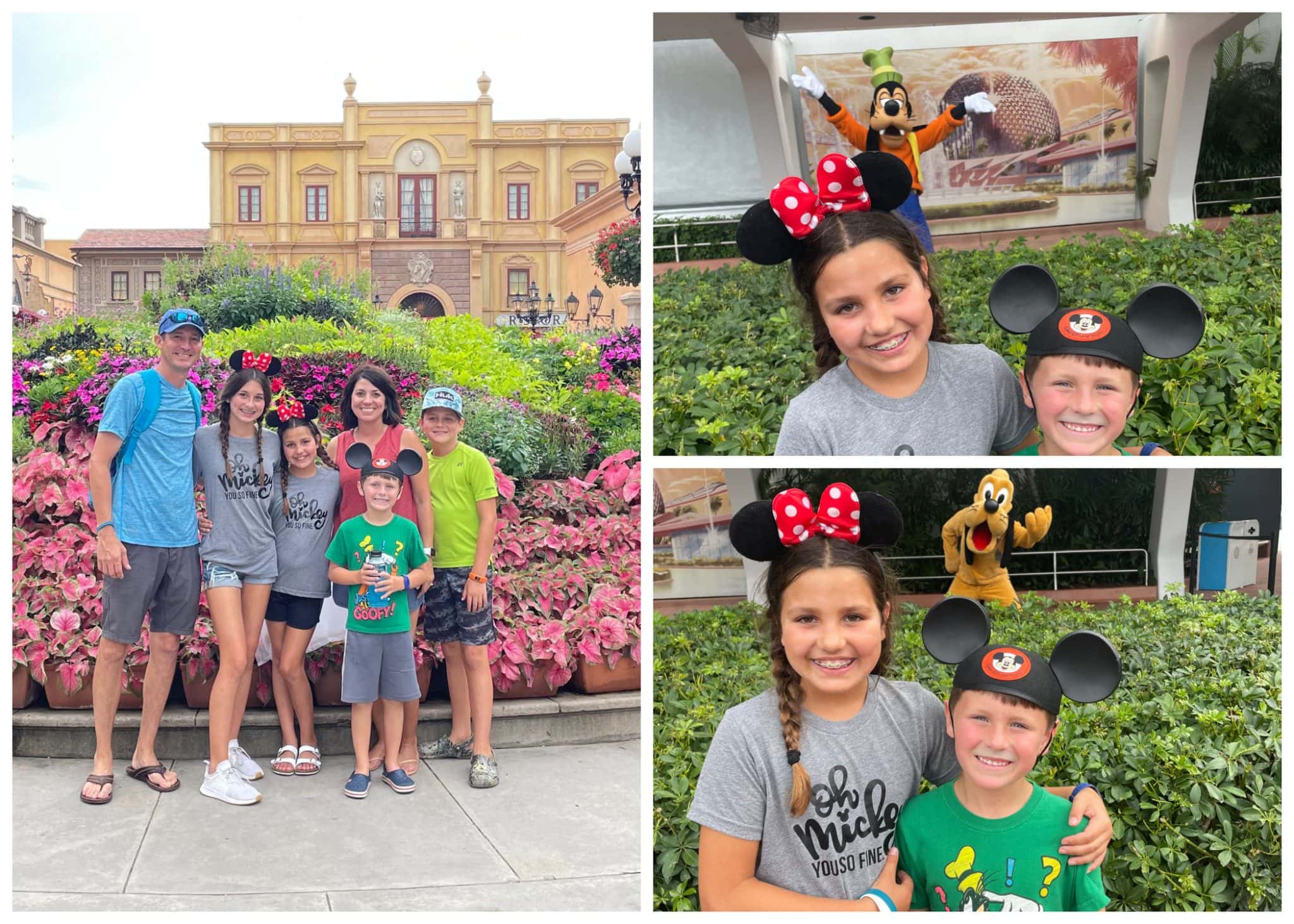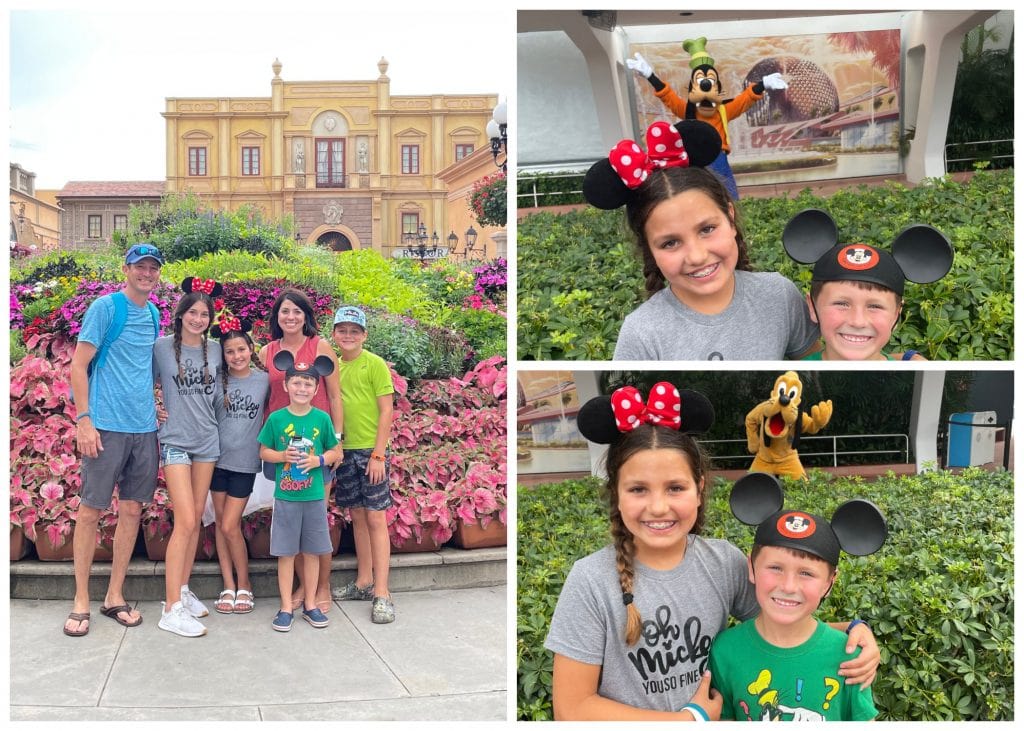 The next day we enjoyed the resort! After 3 full park days, we really wanted a relaxing day. More on that in an upcoming post soon! So, if you are thinking about ever surprising your family with a Disney trip, here are some tips!
How to Plan a Simple Surprise Disney Trip:
Pick up Disney-themed items your kids would like for their ages. Here are some examples I have done.
Disney goggles
Pixar gummy snacks
Family Disney shirts. I purchased mine here.
Disney swimsuits for little ones
water bottles ( I found some really cheap red ones at Walmart this year and put their names on them).
Visit a Disney store where you can find more ideas too.
Get a large box and fill with your items. This can be as simple or extravagant as you want. When my kids were little, we did a lot more of the Disney swim stuff.
Don't forget to put in your Magic Bands!
Close the box and tape a helium-filled Mickey balloon to the top. I then cover the whole thing (box and balloon) with a blanket. When it's time to reveal the surprise, have them take off the blanket and the balloon pops up with this box filled with goodies!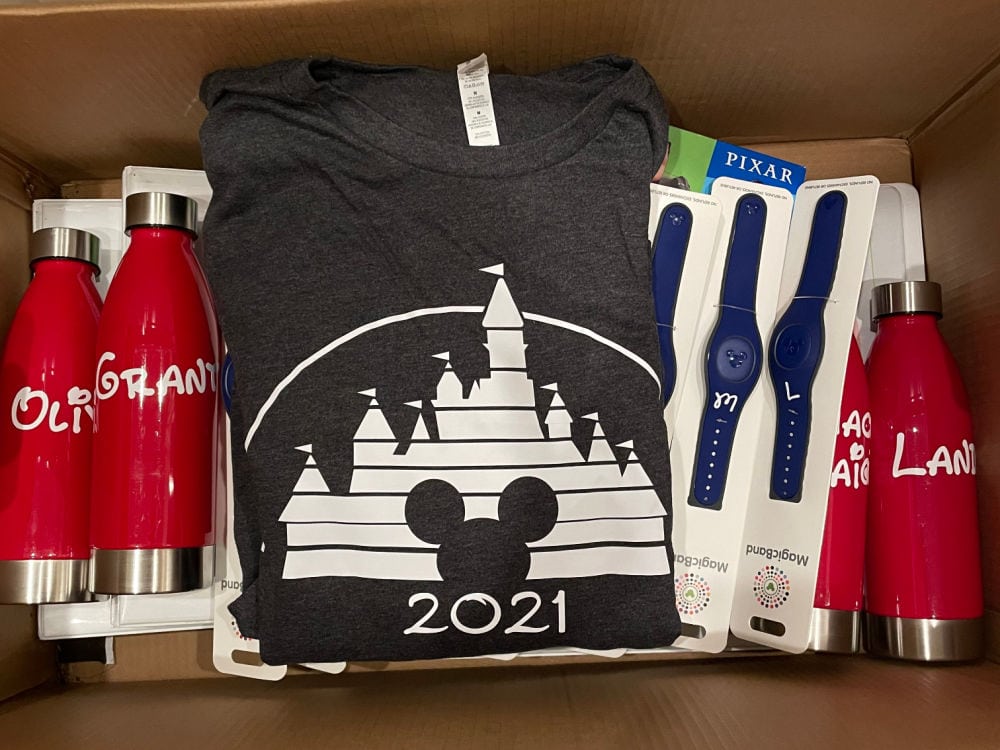 What was in this year's box? I kept it really simple this year. I put in their road trip binders, gummy snacks, family shirts, water bottles, and Magic bands.
And that's how we did it! We woke them up at 3:00 in the morning. I mostly had them all packed up. We told them to get dressed and that we had a little surprise for them. It was so much fun!
Be sure to check out our other Disney post too!
Our First Disney Cruise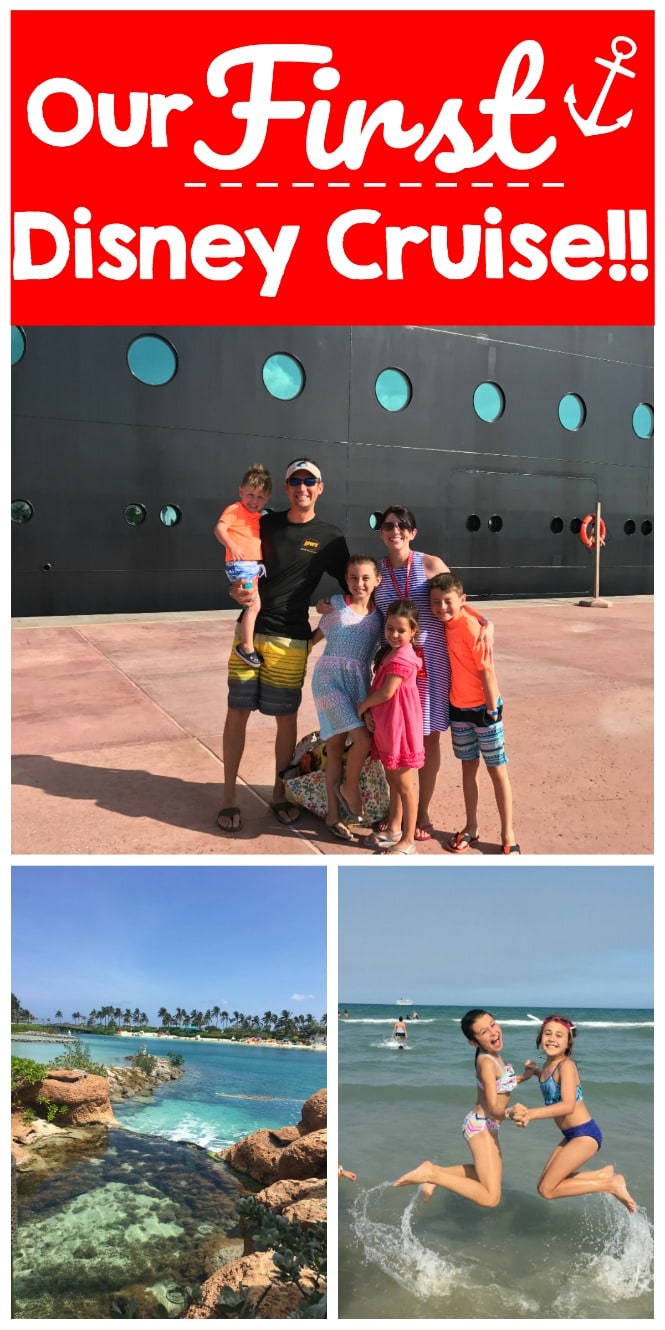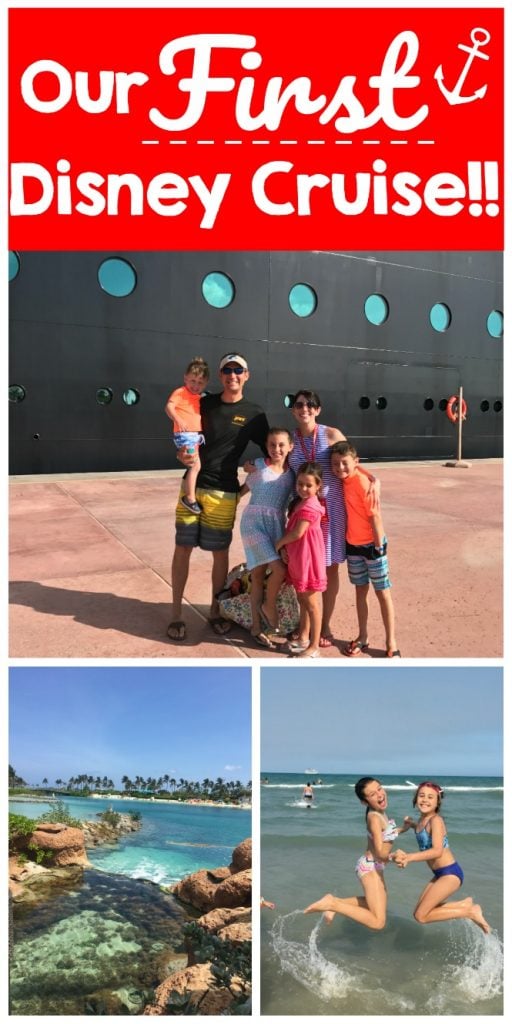 Want some new RECIPE IDEAS?
You can find ALL RECIPES HERE.
For more ideas, follow me on FACEBOOK, PINTEREST, INSTAGRAM, AND TWITTER.
Get FREE recipes delivered to you by email: SIGN UP HERE!