This side dish just speaks summer!  It's made from fresh corn on the cob and has just the right amount of sweetness!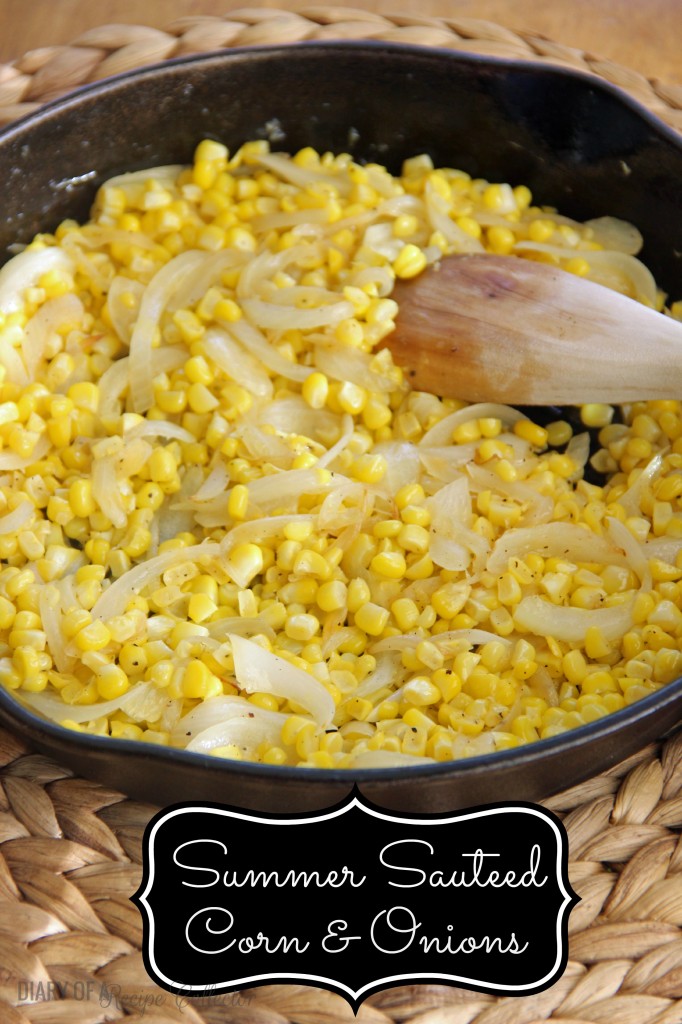 Today I bring you a yummy and simple side dish!  I had trouble not eating it all out of the skillet!  It takes hardly any time at all to prepare it, and I kind of need simple dishes lately with the new baby.  He's doing great!  He is just so sweet!  He wakes up only once at night to eat.  I know…I'm really lucky!!
I love buying fresh corn.  Here's a super simple trick to use when you cut it:
Cut it on a dish towel and then transfer it from the towel to your pot.  Just shake off the towel in your sink when your done.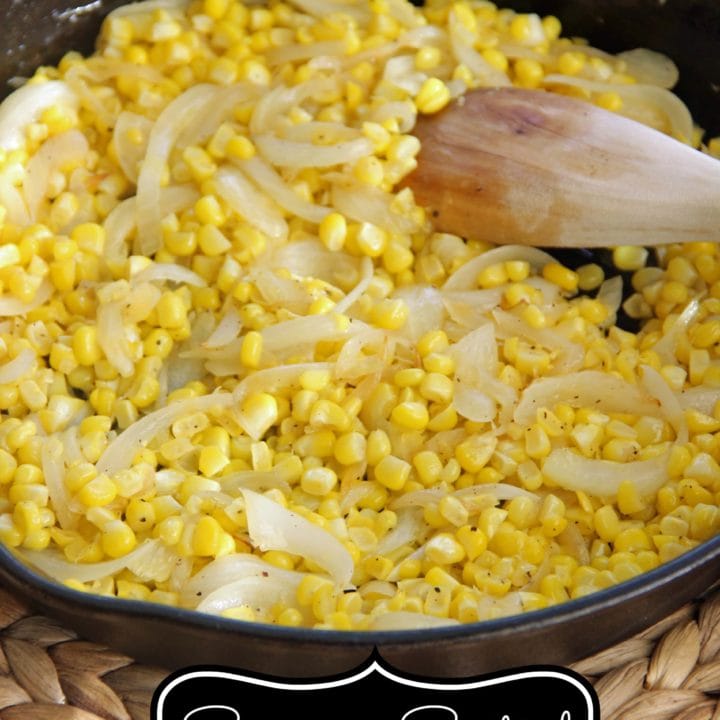 Summer Sauteed Corn and Onions
Ingredients
3 ears of fresh corn
1 onion
Kosher salt and pepper
Instructions
Remove the corn kernels from the cobs.
Thinly slice onion.
Saute the onion in the olive oil for about 5 minutes.
Add the corn and season with salt and pepper. I used a 1/4 tsp pepper and a heavy pinch of kosher salt.
Let this cook another 3 to 5 minutes and remove from heat and enjoy!
Check out these other great corn dishes: