This wrap makes the perfect summer lunch!  It is filled with chicken, black beans, corn, and avocado.  Make a batch, wrap 'em up, and grab one when you're ready to eat.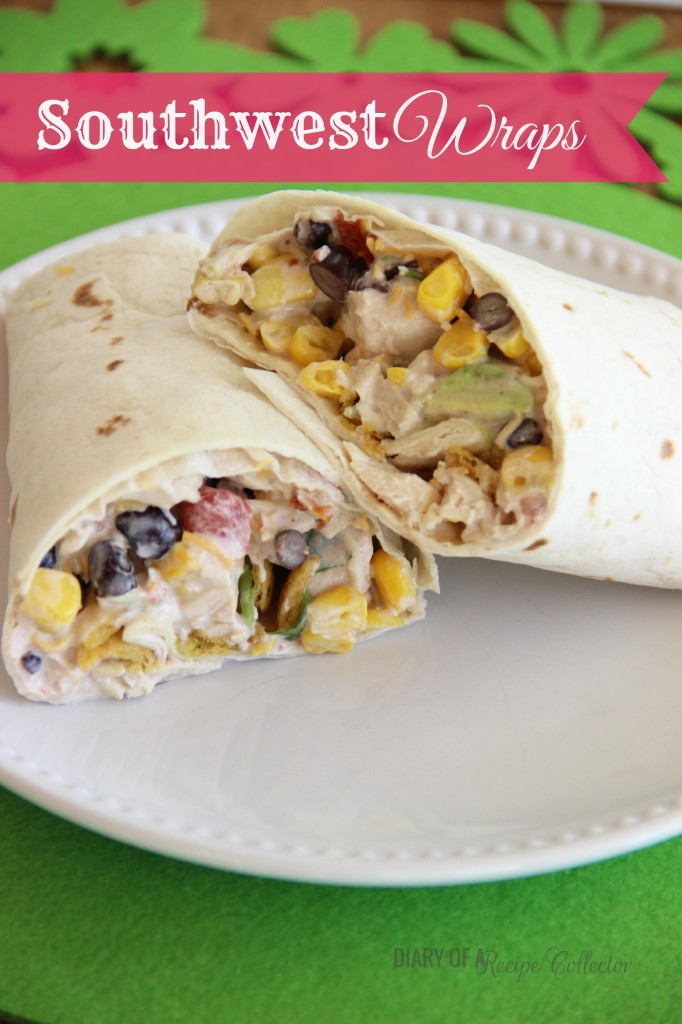 I hope you guys had a Happy Mother's Day.  We celebrated with my mom and sister on Friday night.  Today my little family celebrated at home, and it was also my husband's birthday.  We joked that we kind of cancelled each other out.  Neither one of  us really felt like we could take full advantage of it being "our day."  I still got breakfast in bed and some beautiful plants.  My hubby picked out his favorite supper, but he cooked it.  I'd have to say I guess I got the better deal.  He keeps telling me he will get his day next Sunday.  He has a fishing tournament at his favorite fishing reservoir.
We are really looking forward to summer, and this recipe is one of those great summer lunches to have at home or take to work.  It is super easy to make a batch of these.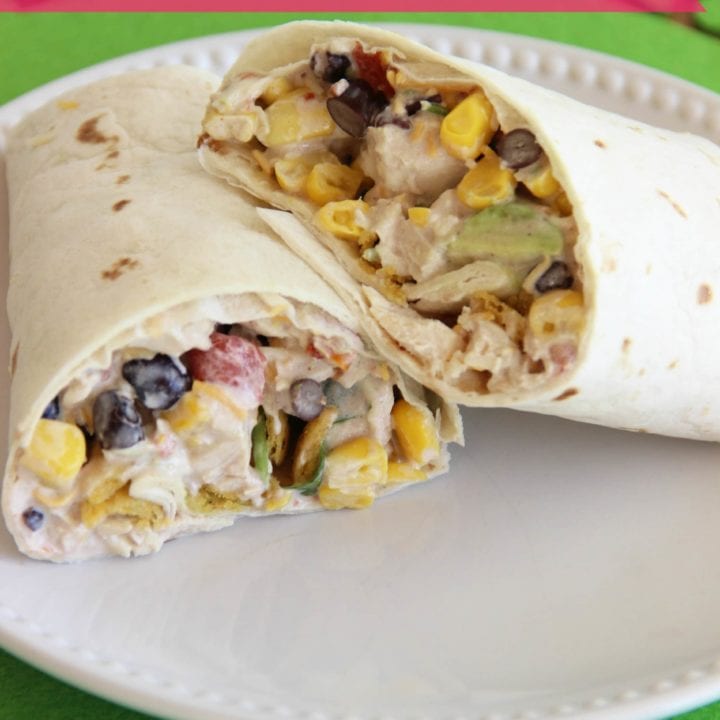 Southwest Wraps
Ingredients
2 chicken breasts, cooked and diced
1/2 cup mayo
juice of 1 lime
1 tsp of a Fiesta Ranch Packet (found with the dressings)
1/2 of a 10 oz can of Rotel
1/2 of a 15 oz can of black beans, rinsed and drained
1/2 of a 15 o can corn, drained
1/4 cup crushed corn chips or tortilla chips
1-2 tbsp chopped cilantro (optional)
1/2 - 3/4 cup shredded colby jack
4 flour tortillas (10 inch)
1 avocado (diced)*
Instructions
In a large bowl, combine the mayo, lime juice, and Fiesta Ranch mix.
Add and stir all of the remaining ingredients except the avocado. Stir to combine well.
Spoon mixture onto each tortilla and top with avocado* (if not serving that day, hold off on adding avocado until ready to serve).
Roll up tortilla, wrap in plastic wrap to chill for a little while.
Cut in half and serve.
I'm linking up with:
Time to Sparkle 60
Totally Talented Tuesdays 12
Weekend Retreat 67
Best of the Weekend
Show Stopper Saturday
Saturday Night Fever 34

Looking for another quick and easy lunch: