Well we had a baby last Thursday!  So we need a lot of simple dinners in my house right now!  This is a delicious and simple casserole your family will love.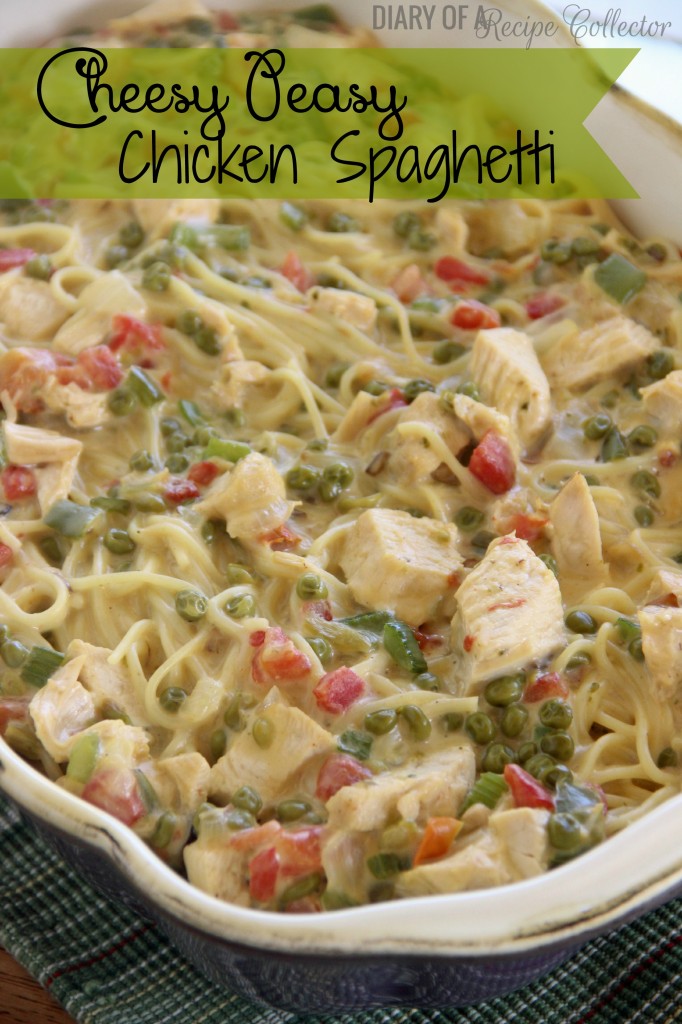 We welcomed our newest addition on July 10, 2014!
Landry Miles – 8 lbs. and 20.5 inches long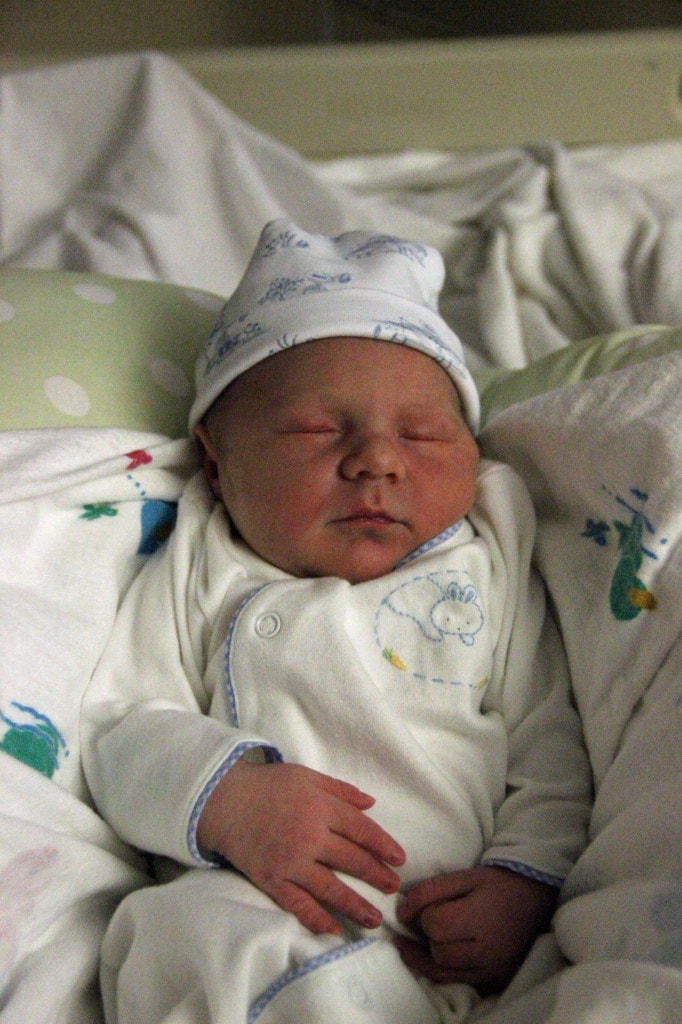 He's just so sweet!
AND
Everyone was SO EXCITED!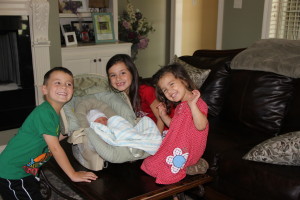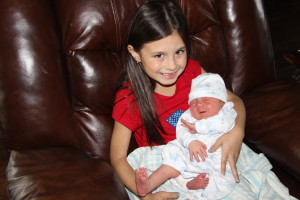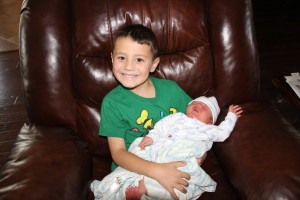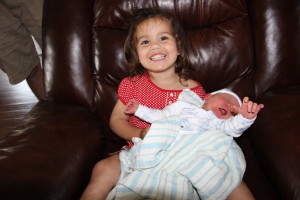 I must admit I was a little apprehensive about taking him home to face the madness of three other kids, but it's not been too bad.  The first day was A LOT of "It's my turn to hold him!"  But each  day has gotten a little better.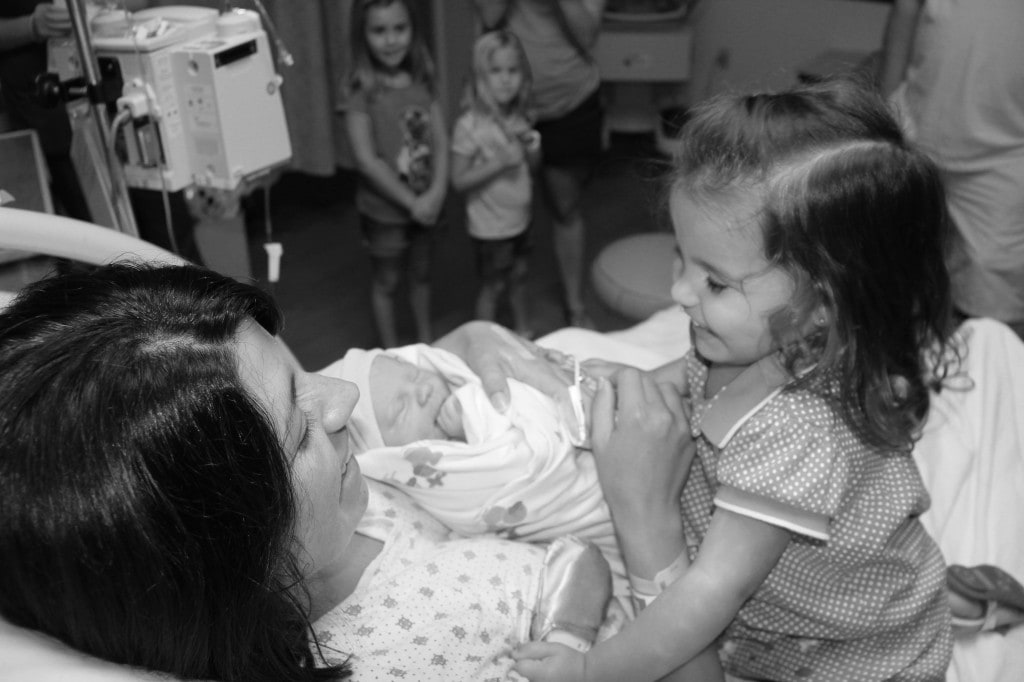 This little girl is especially in love with her new little brother!
Our family was so helpful watching the kids and cooking us some fabulous comfort foods.  We have had:
Roast and Rice and Gravy
Black-Eyed Peas
Homemade Mac and Cheese
Homemade French Bread
Chicken Stew
Meatballs and Gravy with Mashed Potatoes
Banana Nut Cake
Oatmeal and Mayhaw Jelly Bars
Strawberry Short Cake
Wowzers!  That's a list of some great food!  We were so grateful and felt so loved.
One of the meals I like to make for people is this Cheesy Peasy Chicken Spaghetti.  It is really delicious and feeds a crowd.   It's great for potlucks too!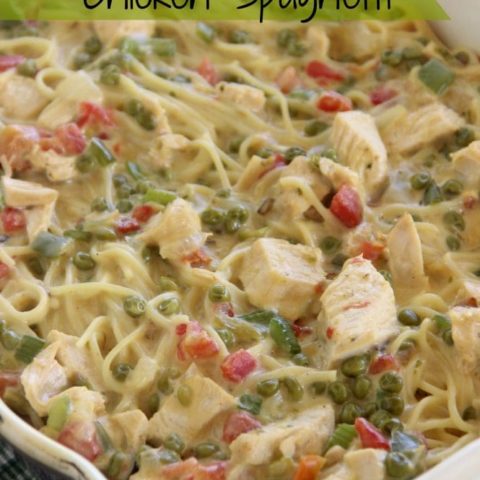 Cheesy Peasy Chicken Spaghetti
Ingredients
1 lb. boneless chicken breasts
Seasoned salt or creole seasoning
1 16 oz. package thin spaghetti noodles
1 tbsp olive oil
1 tbsp butter
1 onion, chopped
1 green bell pepper, chopped
1 stalk celery, chopped
1 can cream of chicken
1 can cream of mushroom
2 cans mild Rotel or 2 cans regular diced tomatoes
1 lb. velveeta cheese, cubed
1 can sweet peas, undrained
Instructions
Boil chicken in water seasoned with seasoned salt or creole seasoning.
Remove and allow to cool slightly before dicing.
Boil spaghetti according to package directions. (You can use water you used to boil chicken if you'd like).
In a large sauce pan, heat olive oil and melt butter over medium high heat.
Saute onions, bell pepper, and celery for about 7 to 10 minutes or until veggies are soft.
Stir in soups and Rotel.
Add in cheese and stir until it melts.
Add in peas with juice.
Stir in spaghetti.
Pour pasta into a large casserole dish and bake at 350 degrees for about 20 minutes.
Recommended Products
As an Amazon Associate and member of other affiliate programs, I earn from qualifying purchases. This helps us keep our blog running efficiently and allows us to create more recipes for you.
Other casseroles you might love: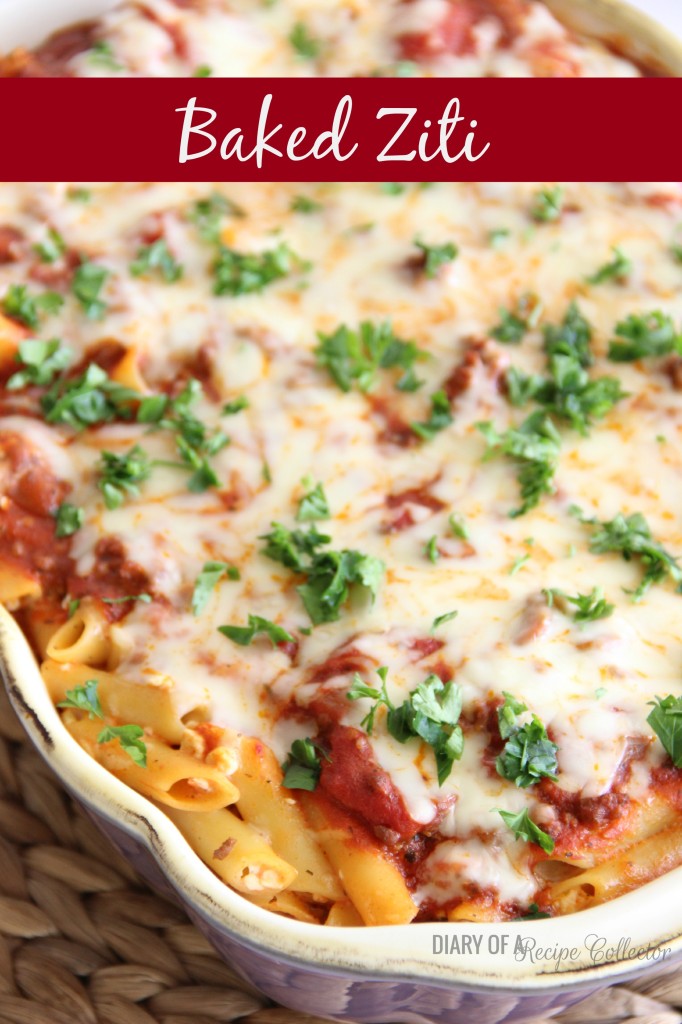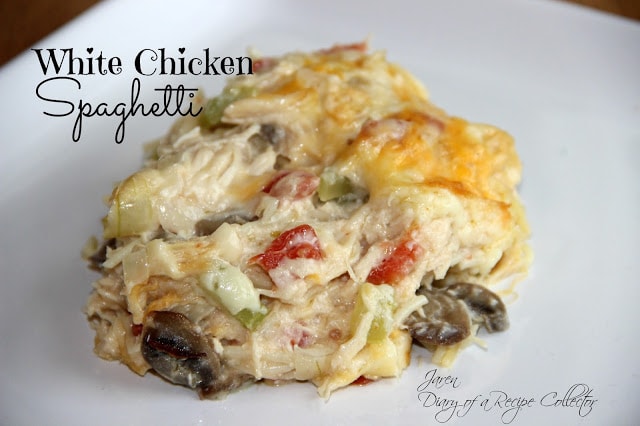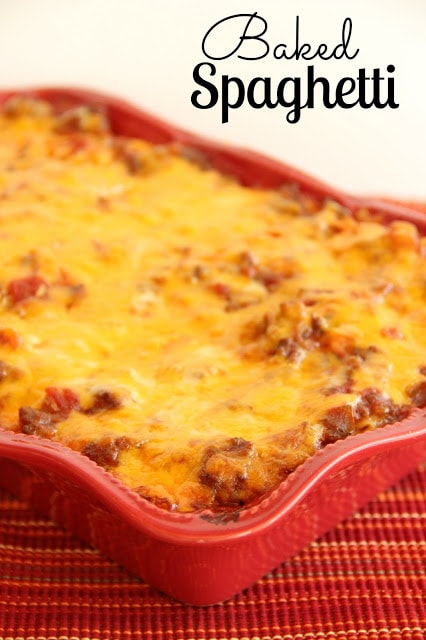 I'm linking up with:
Weekend Retreat
Best of the Weekend
Show Stopper Saturday
Saturday Night Fever